Want our top 10 essential dessert recipes?
Get our favorite classic recipes in your inbox! It's 100% free, but we might make you hungry!
Low Fat Blueberry Nut Crunch Muffins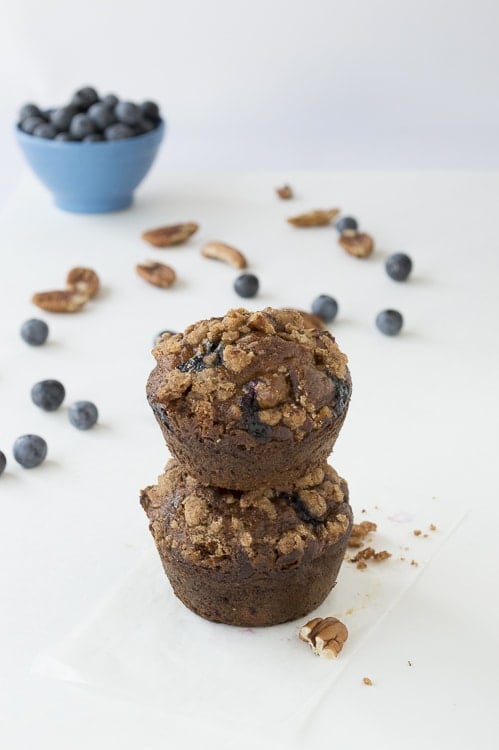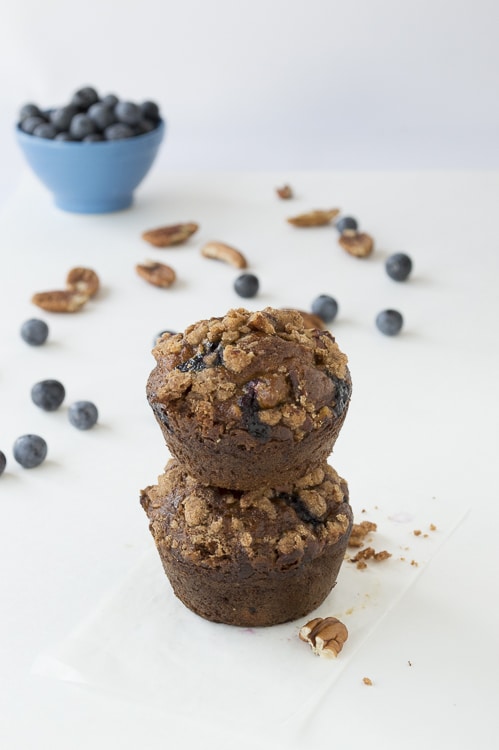 Where do I have to move to be able to have fresh blueberries all year long? If a place called "Blueberry Town" did exist, I would buy a one way ticket and would be in blueberry heaven. I could meet other blueberry enthusiasts and it would be so great. I'd get to make blueberry pie all year long and pick blueberries off of the bush in front of my house whenever I wanted. I am sure I could find 100 new ways to use blueberries in my everyday cooking, I mean I would be surrounded by people who share my passion for blueberries, so I am sure there would be lots of crazy ideas – blueberries and spaghetti anyone?
Ryan would agree that Blueberry Town would be a great fit for me. I should probably apologize to him because I've been hoarding all of the blueberries this summer for myself, Sorry Ry! I was kind enough to make him blueberry pancakes for breakfast one morning, but that week I bought 2 containers of blueberries instead of 1, so I technically still kept the other one for myself. There is just something about blueberries that makes me slightly greedy.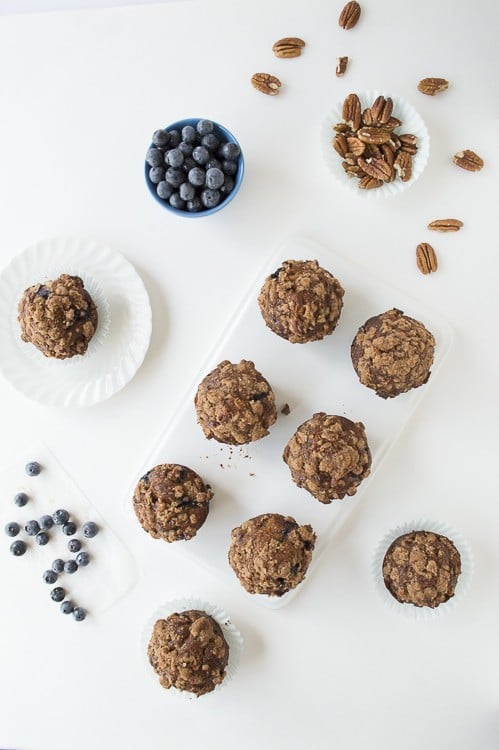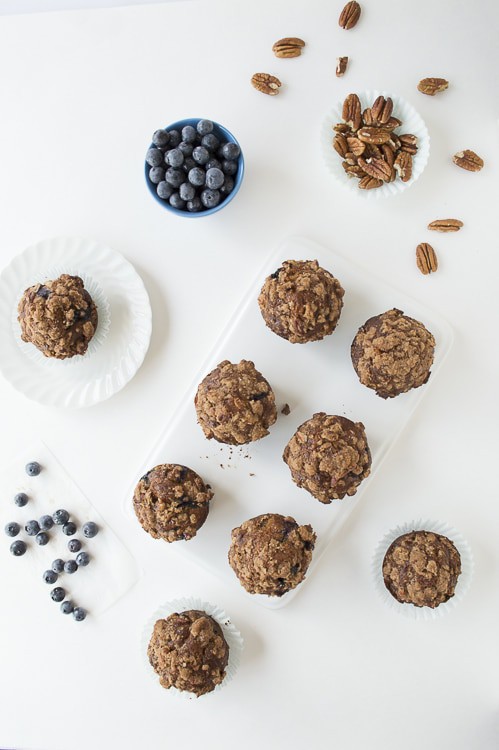 I happened upon this recipe because my mom gave me the world's best book for my birthday, The Ultimate Muffin Book, which has more than 600 muffins recipes. The authors clearly love muffins and would do well living in Muffin Town. I sure hope Muffin Town is close by Blueberry Town.
This recipe has less sugar, nonfat milk compared to buttermilk, and canola oil compared to a whole stick of butter, and I like the idea of not having to put a whole stick of butter in my muffins. Where we reduced calories in the muffins I think I made up for in the topping, haha. The nut crunch topping is a mixture of brown sugar, pecans, and a little bit of butter. You could decide to leave off the nut crunch topping and then you'll truly have low fat blueberry muffins.

Low Fat Blueberry Nut Crunch Muffins
Ingredients
1 pint blueberries
1 & 1/2 cups flour, plus 1 tbsp for the berries
3/4 cup rolled oats, not quick cooking
2 tsp baking soda
3/4 cup brown sugar, packed
1 cup nonfat milk
2 tsp apple cider vinegar
1/2 cup canola oil, or vegetable oil
1 egg,
1 tsp vanilla extract

Nut Crunch Topping

1/3 cup brown sugar, packed
1/3 cup chopped pecans
1 & 1/2 tbsp flour
1 & 1/2 tbsp butter, melted
Instructions
Muffins

Preheat the oven to 400 degrees F. Line the muffin pan with muffin liners or spray with non-stick cooking spray.
In a bowl, mix the blueberries with 1 tbsp flour. Set aside.
In a large bowl, combine the flour, oats, baking soda, and brown sugar. In a separate bowl, combine the milk, apple cider vinegar, oil, and egg. Stir the flour mixture into the wet ingredients until combined. Gently fold in the blueberries, being careful not to break them.
Fill the muffin tins three-quarters full. Sprinkle on the nut crunch topping (see below).
Bake for 25 minutes or until they are golden brown on the top. Let the muffins cool for 10 minutes before removing them from the pan. Store in an airtight container.

Nut Crunch Topping

In a small bowl, combine the brown sugar, chopped pecans, flour and melted butter. The mixture should be a little clumpy. Before baking, sprinkle the topping evenly on the muffins, pressing some of the pecans slightly into the dough.
Recipe adapted from The Ultimate Muffin Book
Don't forget, you can save our recipes to your Ziplist Recipe Box for later use and create meal plans and a shopping list by clicking "Make Recipe."
https://thefirstyearblog.com/low-fat-blueberry-nut-crunch-muffins/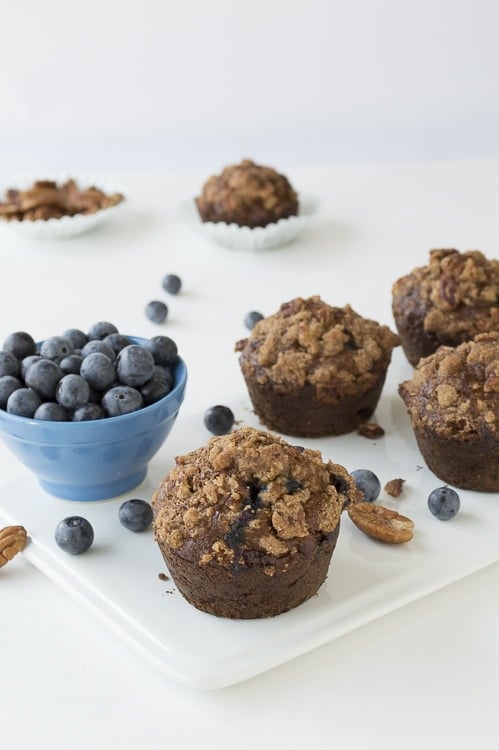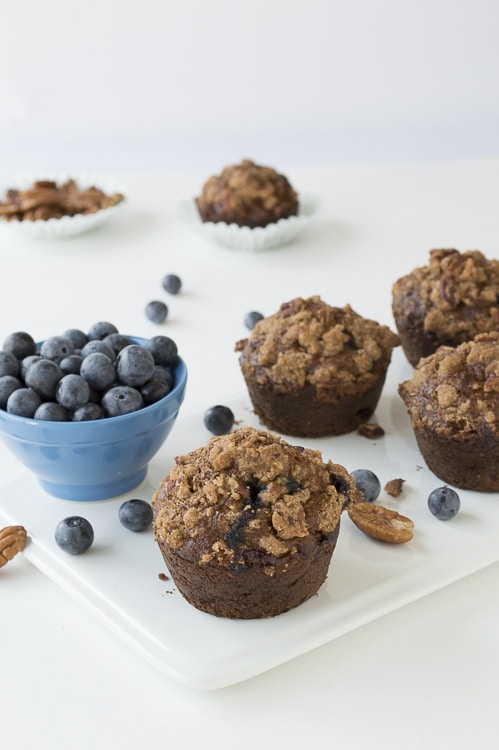 If you could move to a food town, which would you pick?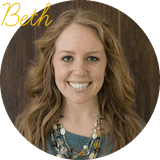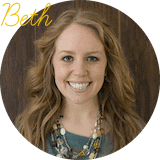 Similar recipes: Clementine and Oat Muffins and Peanut Butter Chocolate Swirl Banana Bread Muffins.