Want our top 10 essential dessert recipes?
Get our favorite classic recipes in your inbox! It's 100% free, but we might make you hungry!
Lemon Poppy Seed Loaf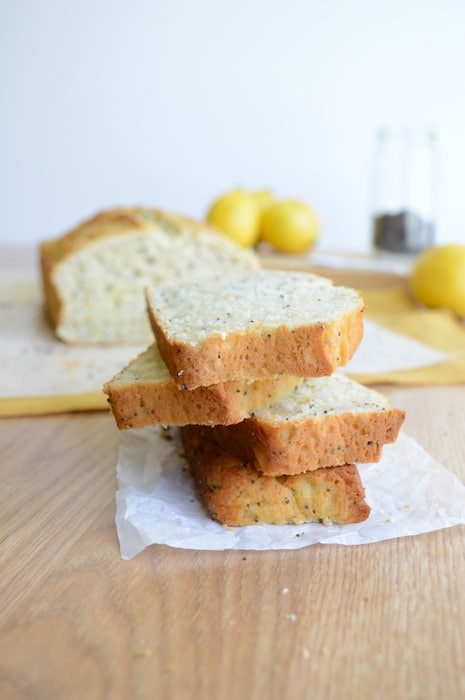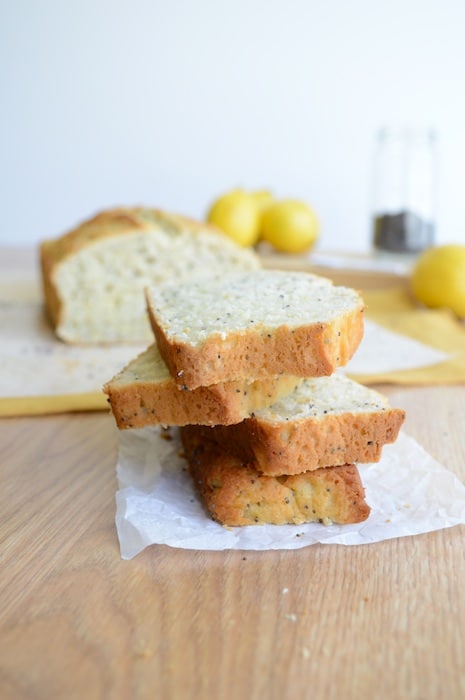 I am a huge fan of this recipe.
There is no need to go to the bakery or grocery store for lemon poppy seed bread, make it at home and fall in love with lemon all over again.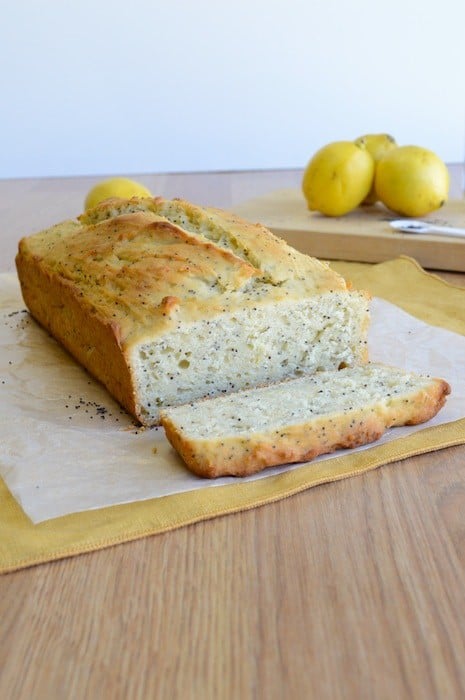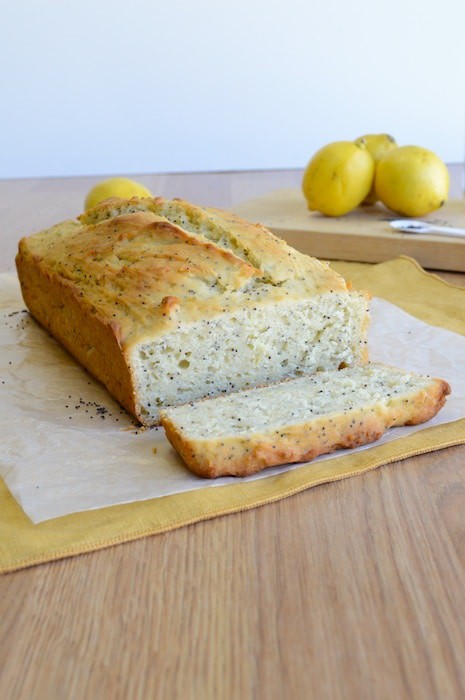 If you don't have poppy seeds on hand or don't want to buy them (especially because what other recipes call for poppy seeds?) just skip them – it won't affect the baking or taste of the loaf.
And then you don't have to worry about them getting stuck in your teeth (uh, guilty!).
But they are kind of fun and truly make this a lemon poppy seed loaf.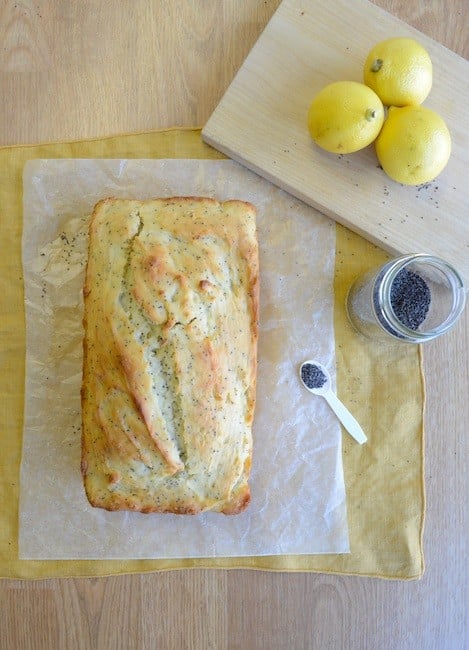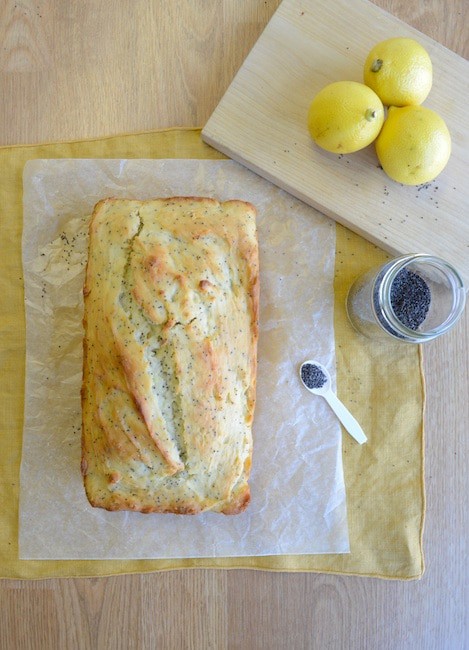 Oh my.. yum. This recipe turns out to be moist, not crumbly, and 100 times better than store bought muffins or bread.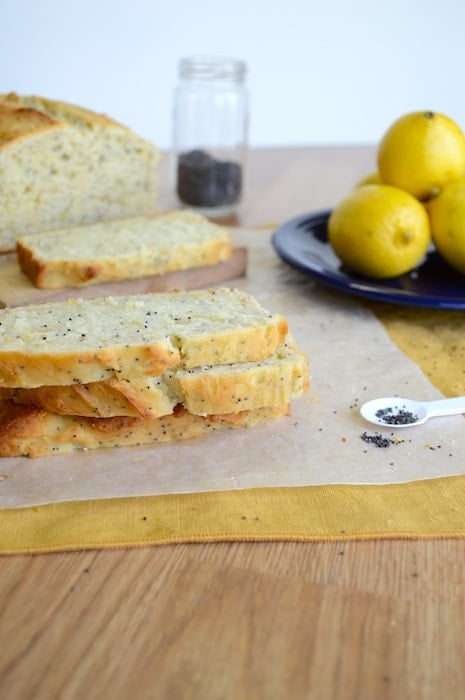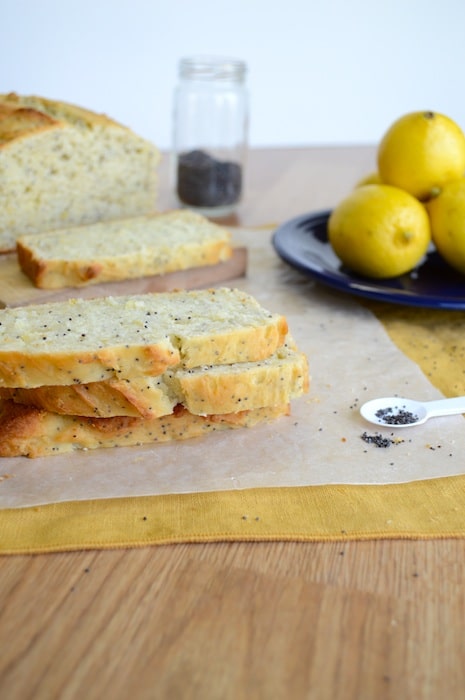 Lemon Poppy Seed Loaf
Yield:
One 9x5 inch loaf pan
Additional Time:
1 hour
25 minutes
Total Time:
1 hour
25 minutes
Ingredients
2 cups all-purpose flour
1/2 tsp salt
1 & 1/2 tsp baking powder
1/4 tsp baking soda
1 stick unsalted butter, softened
1 cup sugar
finely grated zest from 2 lemons
2 large eggs
2 tbsp lemon juice, from fresh lemons
1 cup sour cream
2 tbsp poppy seeds
Instructions
Preheat the oven to 350 degrees F.
Whisk together the flour, salt, baking powder, and baking soda in a bowl, put aside.
In a mixing bowl, beat the butter, sugar, and lemon zest, until light and creamy.
Beat in the eggs one at a time, mixing thoroughly before adding the next.
Stir in 1/3 of the flour mixture until just combined.
Stir in the lemon juice, and half of the sour cream until combined.
Add half of the remaining flour mixture, and stir until combined. Stir in the remaining sour cream. Stir in the rest of the flour mixture, and then the poppy seeds.
Grease a 9 x 5 inch pan loaf. Pour in the batter.
Bake for 55-60 minutes or until a toothpick inserted in the middle comes out clean.
Notes
For muffins: Line a 12 cup muffin tin with paper baking cups. Fill each to the top with batter. Bake about 30 minutes, or until a toothpick inserted in the center comes out clean.
Recipe adapted from About.com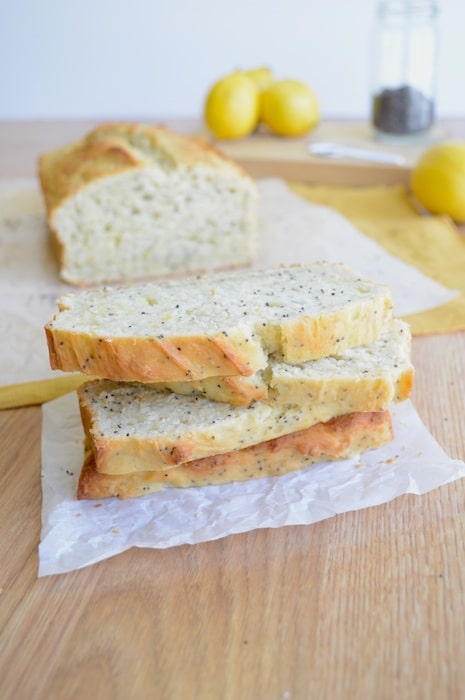 Breakfast done right!