Want our top 10 essential dessert recipes?
Get our favorite classic recipes in your inbox! It's 100% free, but we might make you hungry!
Lemon Drop Shake
2 ingredient LEMON DROP SHAKE! Vanilla ice cream and lemonade in a blender – a smooth, creamy drink you'll want all spring and summer!
RECIPE VIDEO! Learn how to make a lemon drop shake!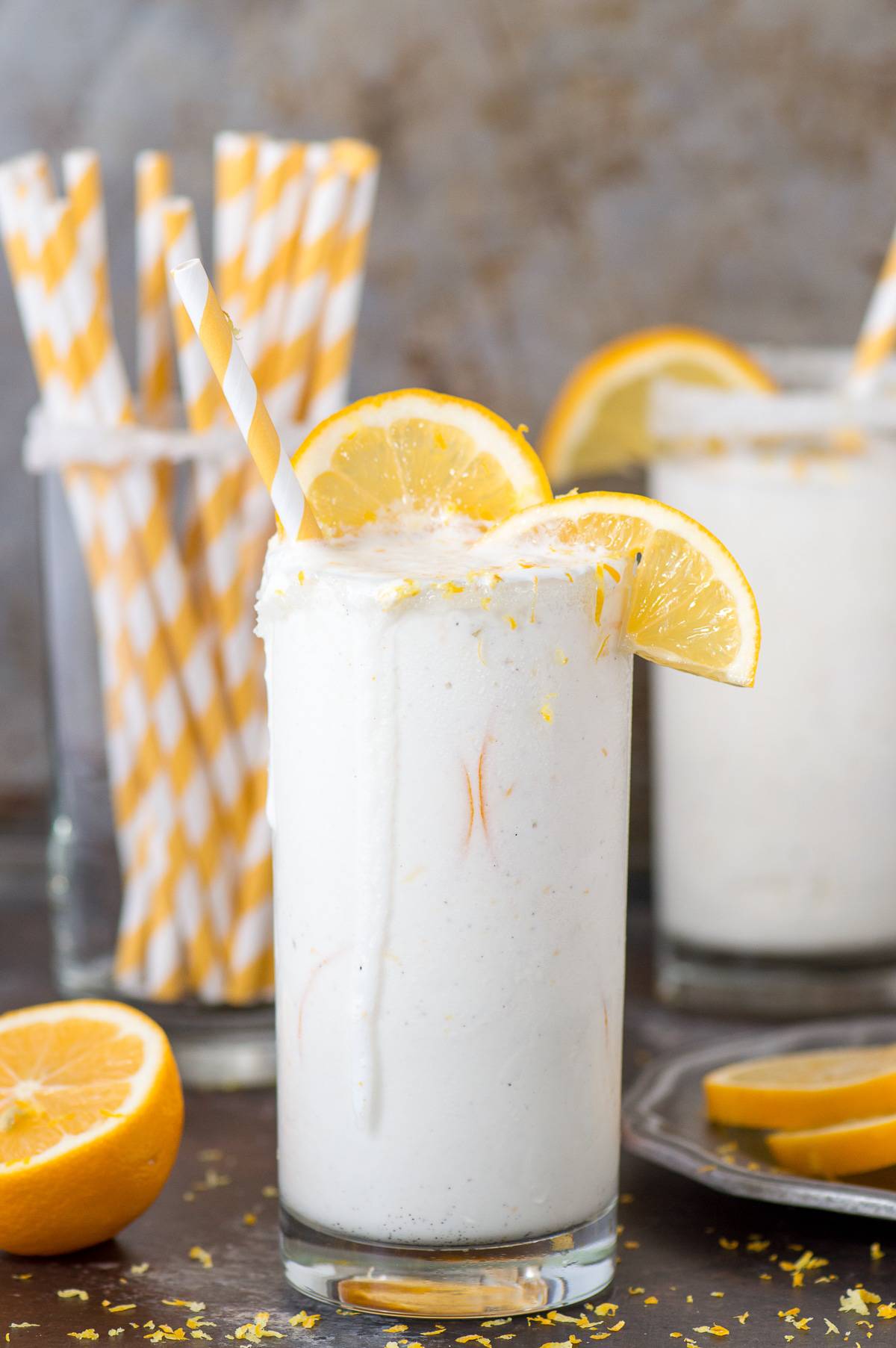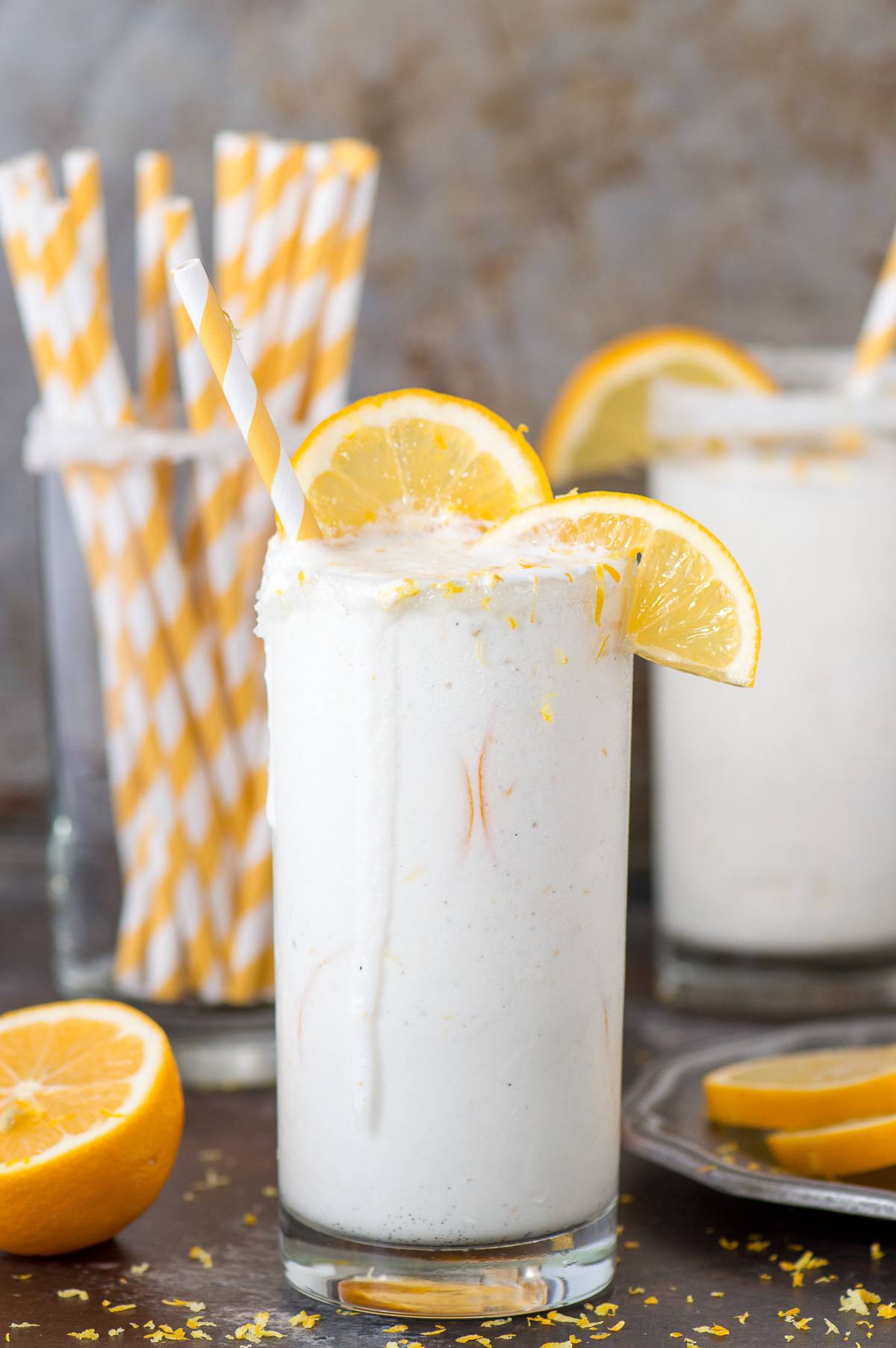 This recipe was originally posted March 2014, but was updated with new photos February 2017.
This is the easiest creamy drink to make!
The recipe only calls for TWO ingredients: vanilla ice cream and lemonade!

It's not as tart as frozen lemonade, it's definitely more creamy with a nice, sweet citrus flavor throughout.
If you want to boost the flavor a bit, you can add a squeeze of fresh lemon juice and/or top the drink with lemon zest.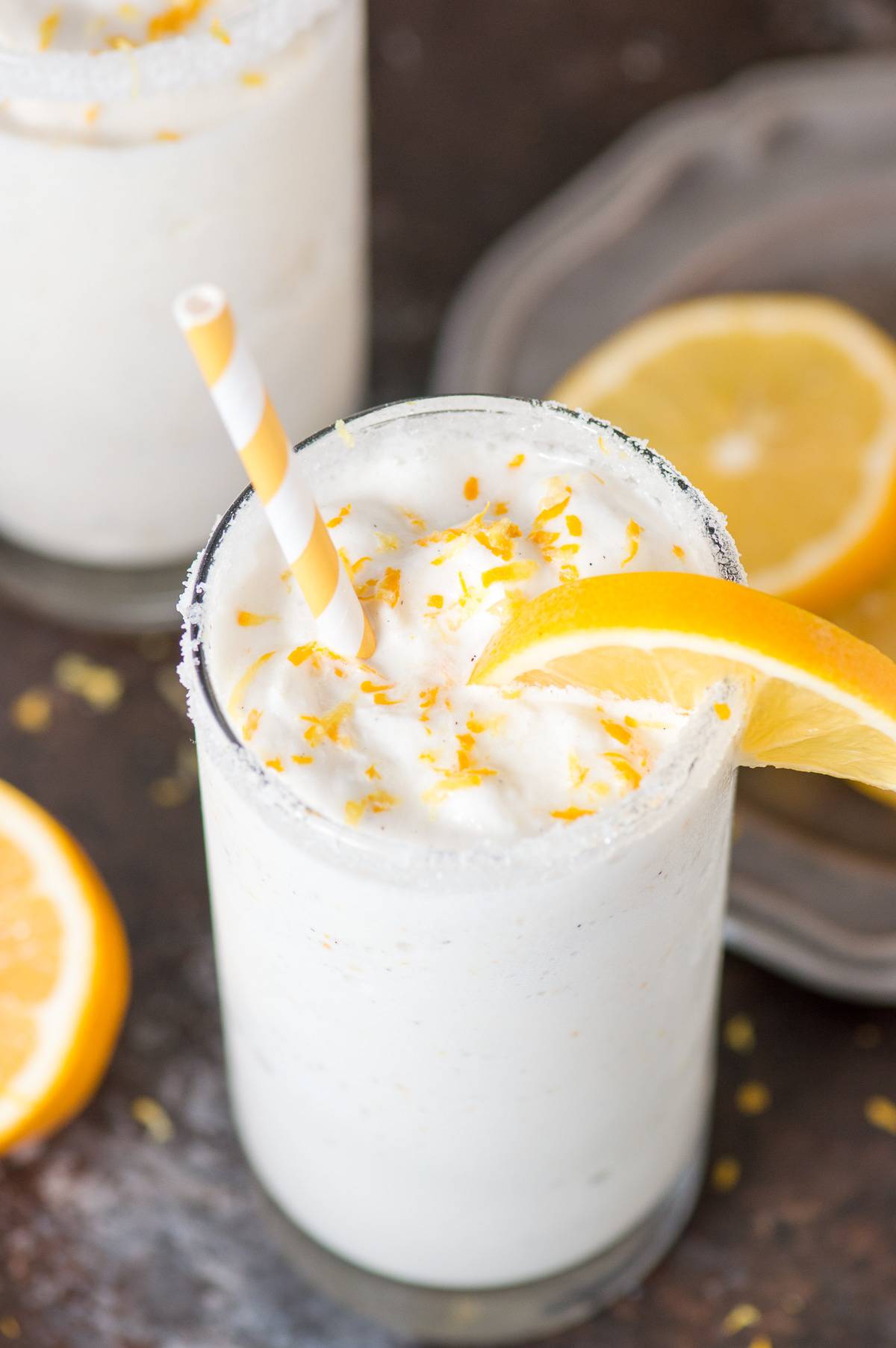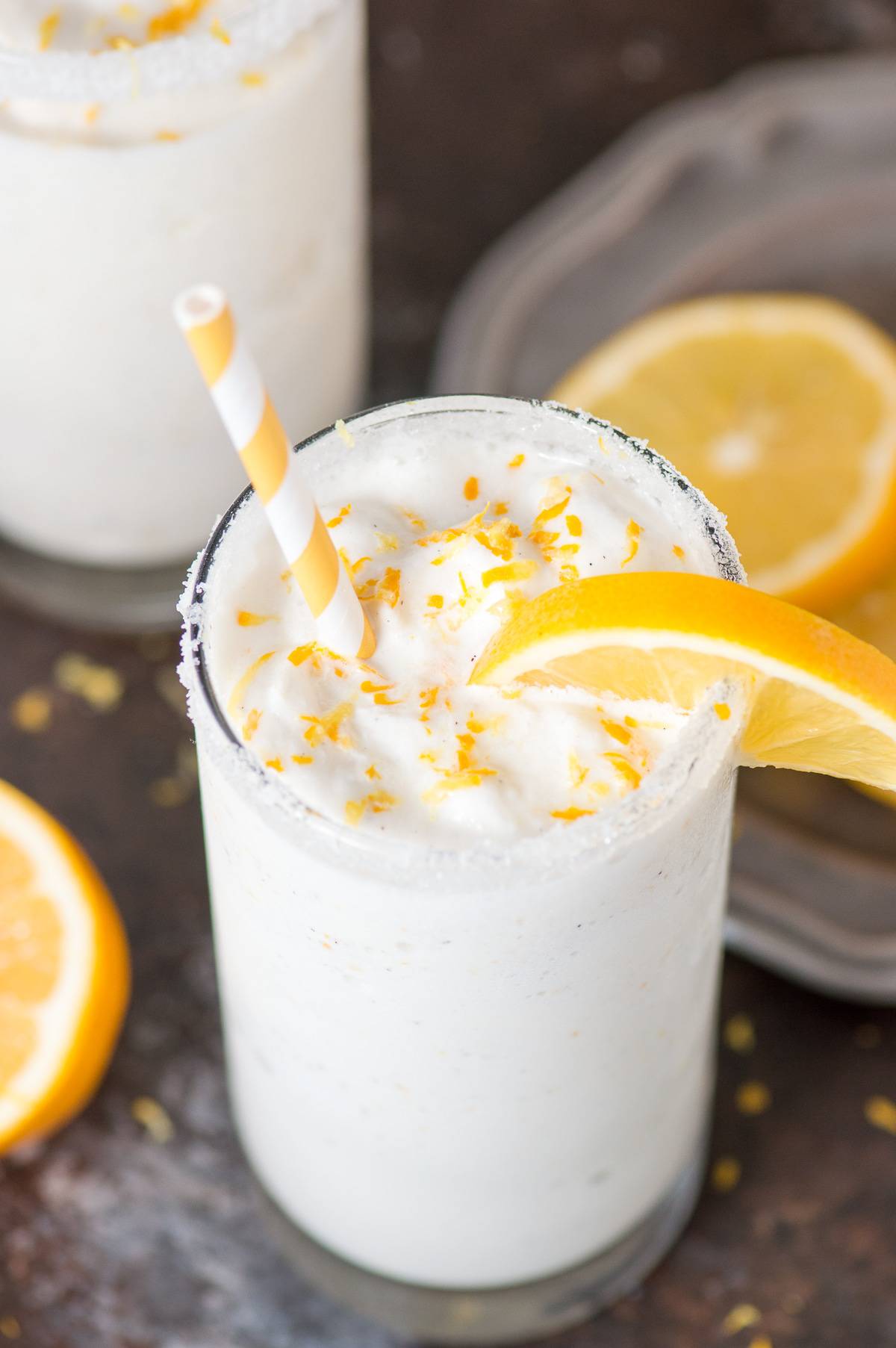 This was my first time using meyer lemons instead of regular lemons. They have a sweetness that regular lemons don't have.
I didn't realize how orange-y meyer lemons look – so don't let these pictures fool you, those aren't oranges, they are meyer lemons!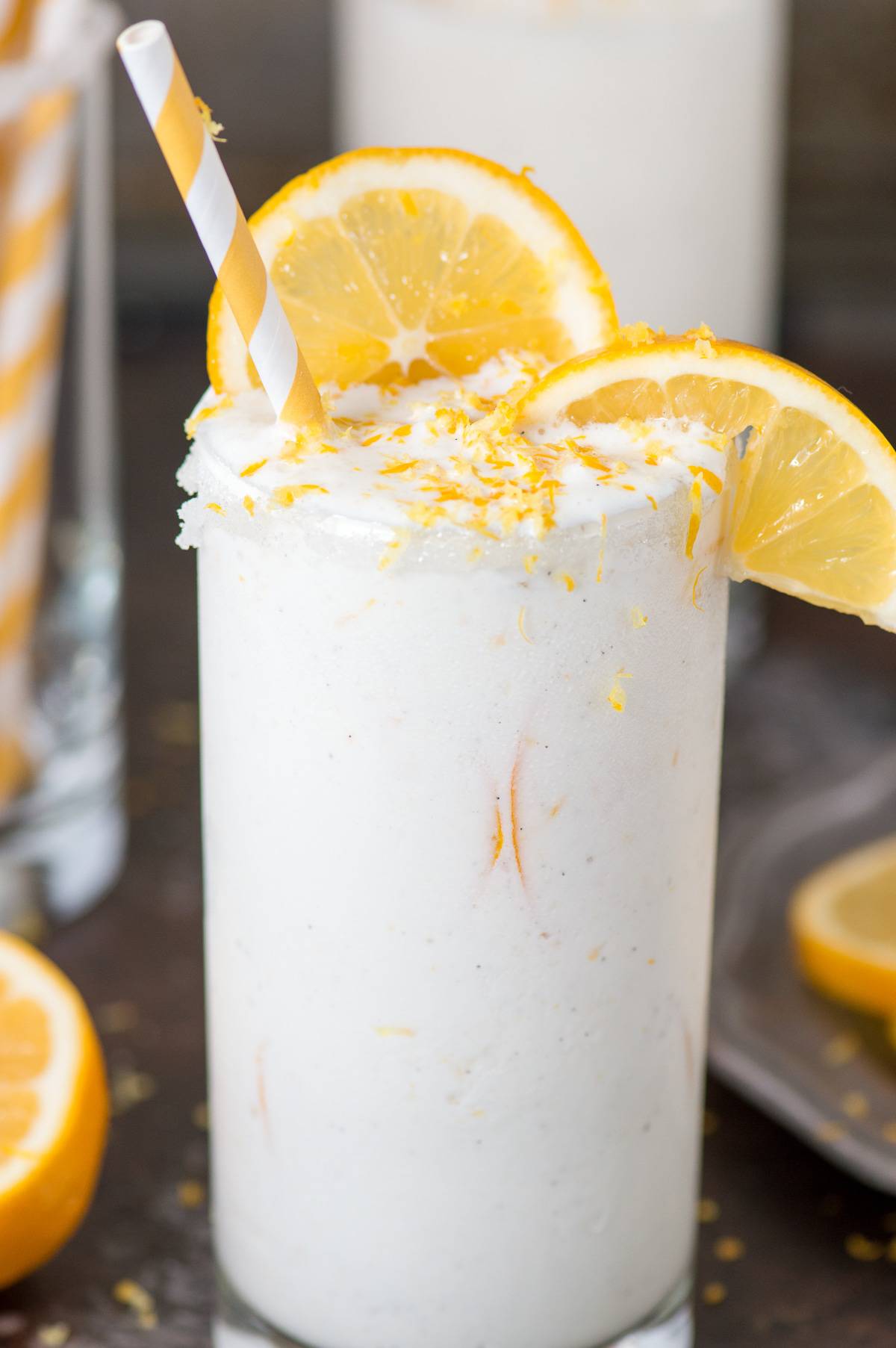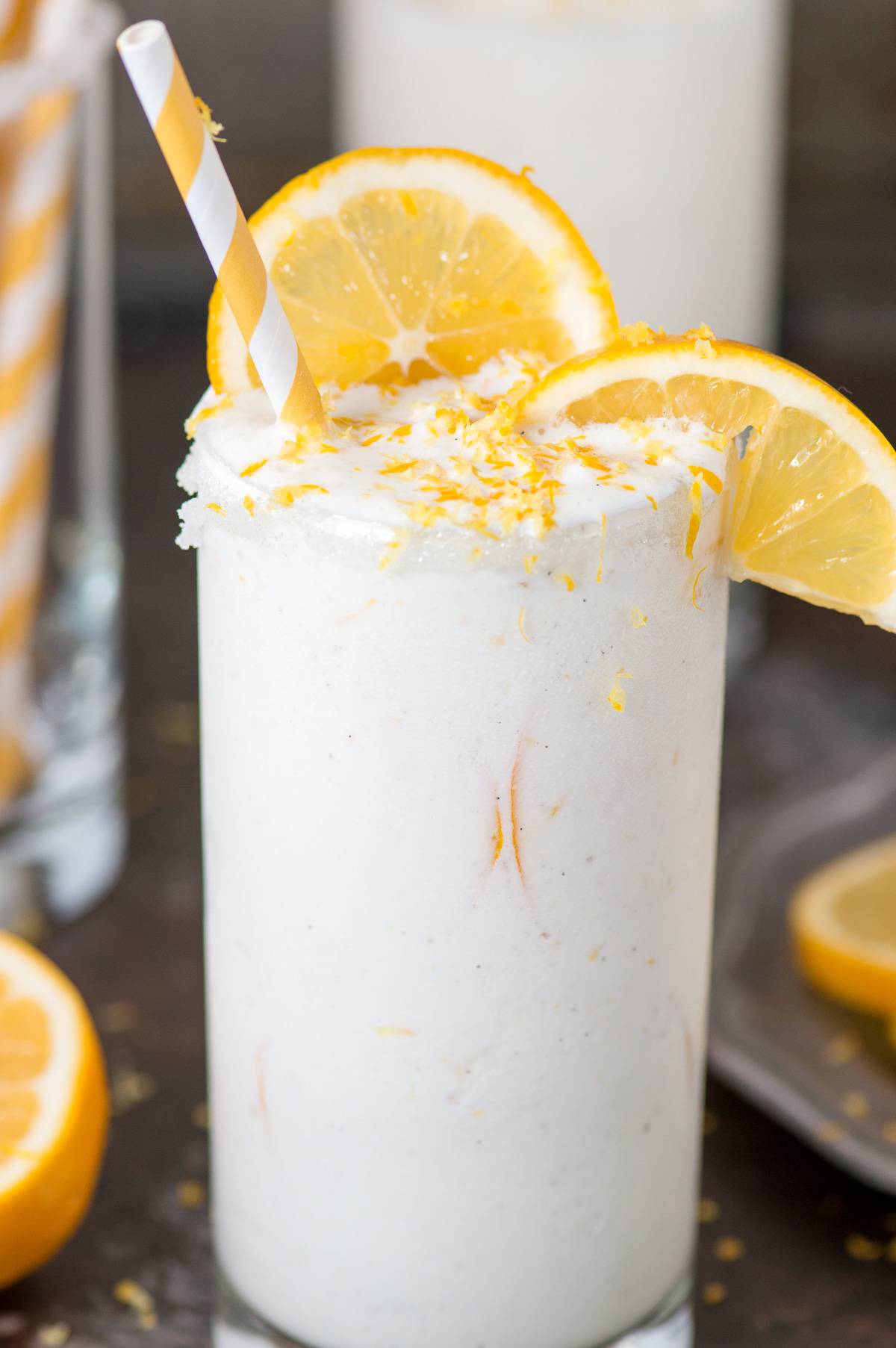 This is a one step recipe. Get out your blender.
Add vanilla ice cream and lemonade.
Blend.
Pour into a glass and add a fun straw!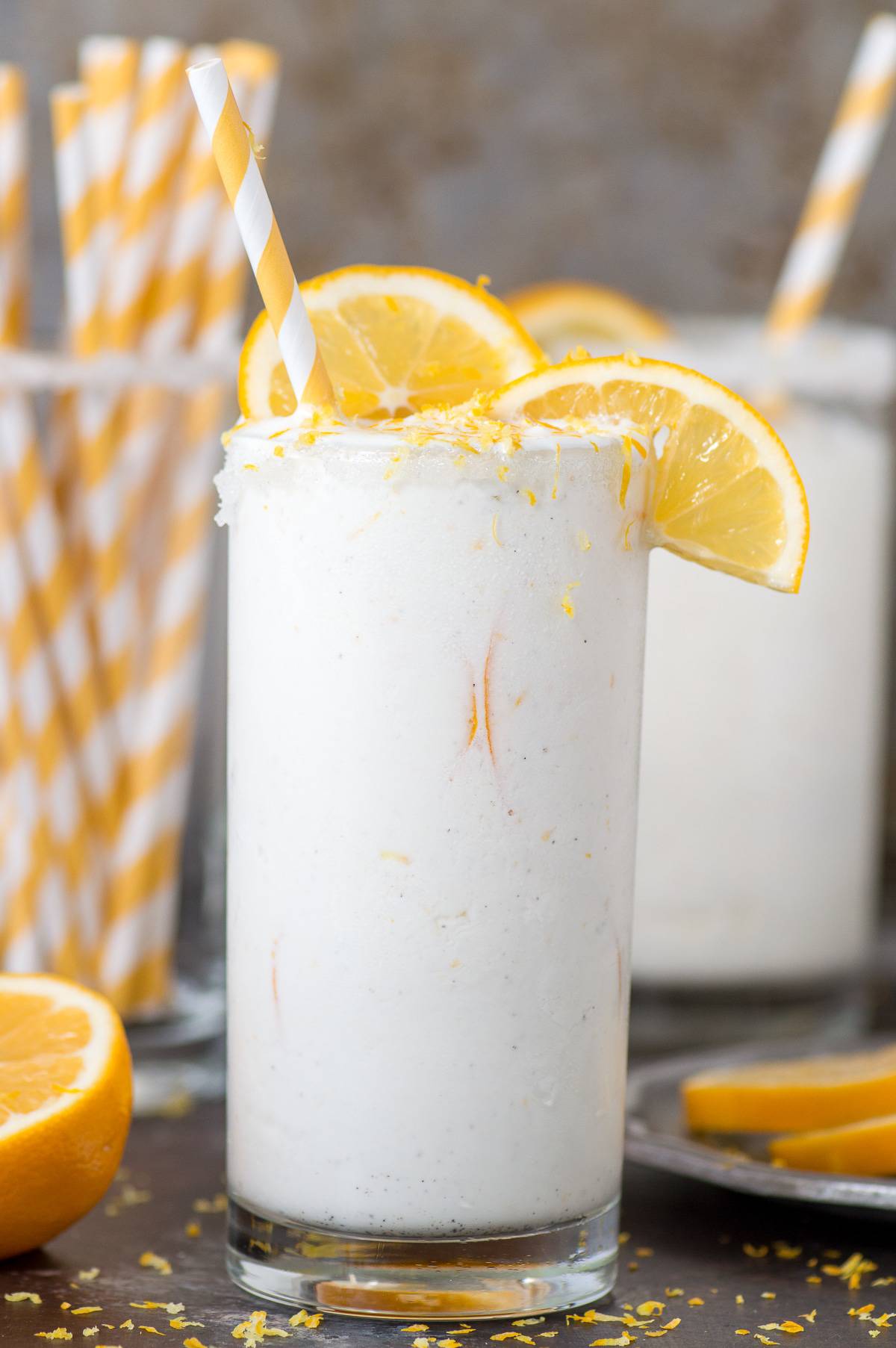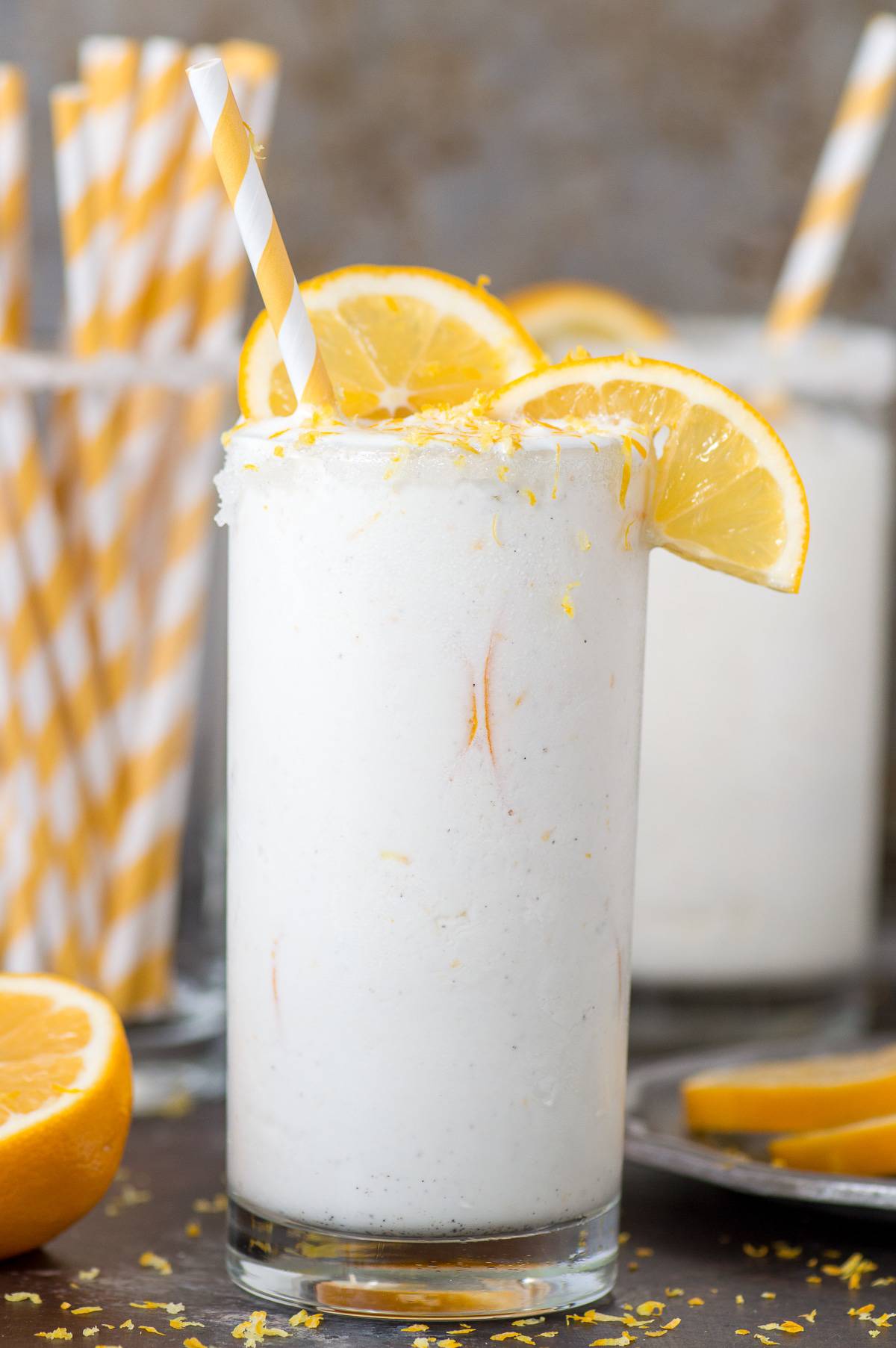 These lemon drop shakes would be extra fun for summer too. You could freeze them into small dixie cups with popsicle sticks in the middle.
Simply peel the cup away from the shake after it is completely frozen. And now you have a frozen lemon drop shake!

Lemon Drop Shake
Yield: 2 drinks
Total Time:5 minutes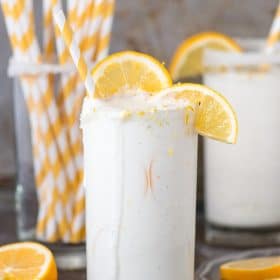 Ingredients:
5-6 scoops of vanilla ice cream (using an ice cream scoop)
1/2 cup lemonade
optional, sugar and lemon juice to rim the glass
Directions:
In a blender, combine the vanilla ice cream and lemonade. Blend until combined.
Use a little bit of lemon juice in a shallow dish to wet the rim of the glass. Then dip the rim into another shallow bowl filled with sugar.
Pour the shake into the glass. Enjoy and top with a lemon slice if desired.
Products used to make this recipe
(may include affiliate links)