Lemon Blueberry Yogurt Loaf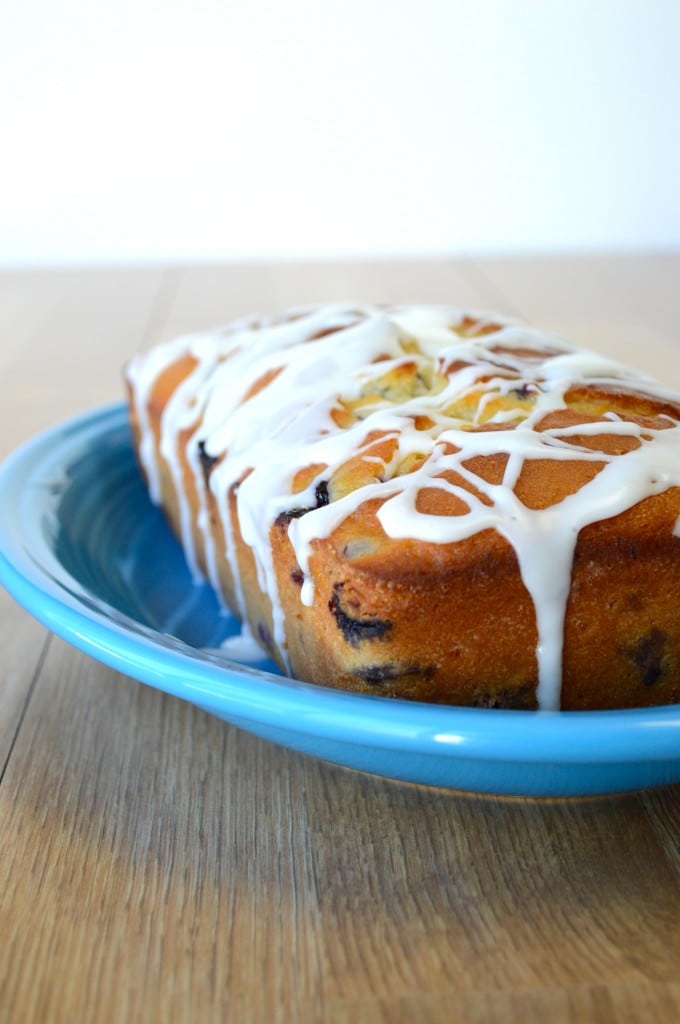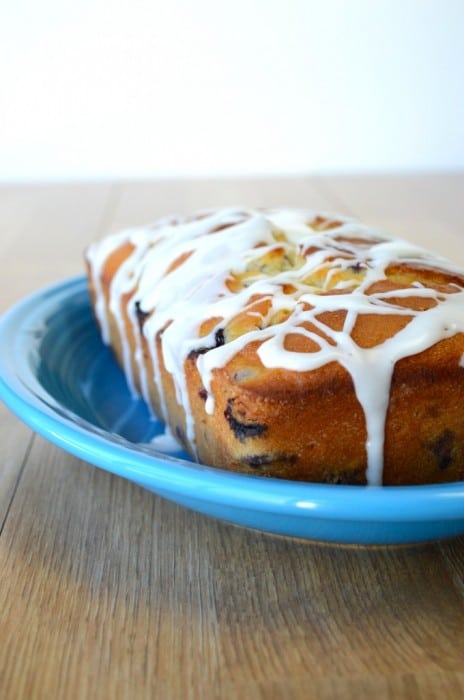 Hello Lemon Blueberry Yogurt Loaf with Lemon Glaze! It's a burst of freshness.
I really am in love with this loaf all around – how it tastes and the pictures I got, so buckle your computer chair seat belts because I had a hard time choosing my favorite photos to share.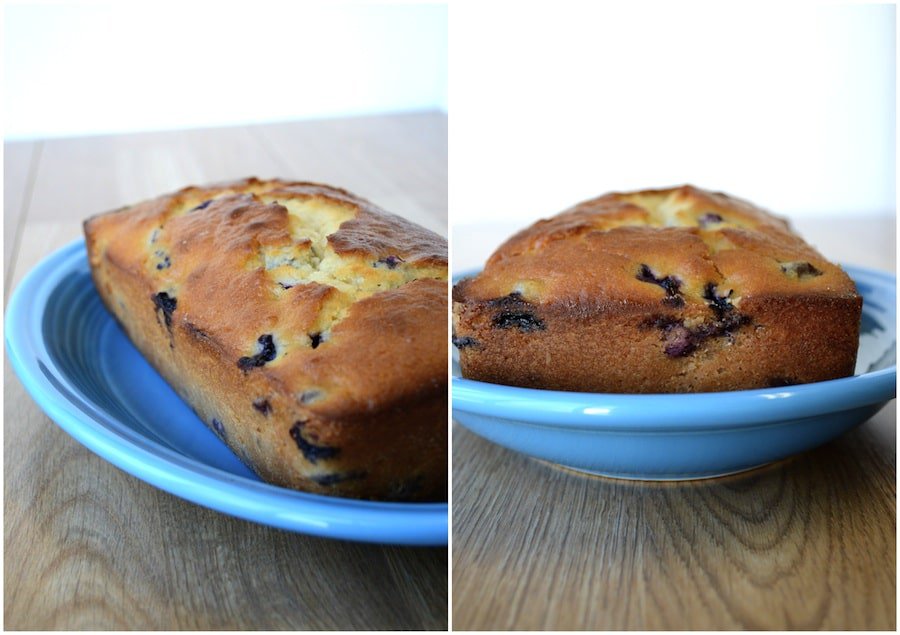 Let's say you don't have time to glaze this lemon blueberry yogurt loaf, or you don't want to, no big deal because you're still going to end up with an amazing loaf packed with lemon blueberry flavor, but not overwhelming for your taste buds.
This was my first time making a 'yogurt' loaf. I've put yogurt into baked goods tons of times, but this is the first one with yogurt in its title and I like that because you know its going to be moist.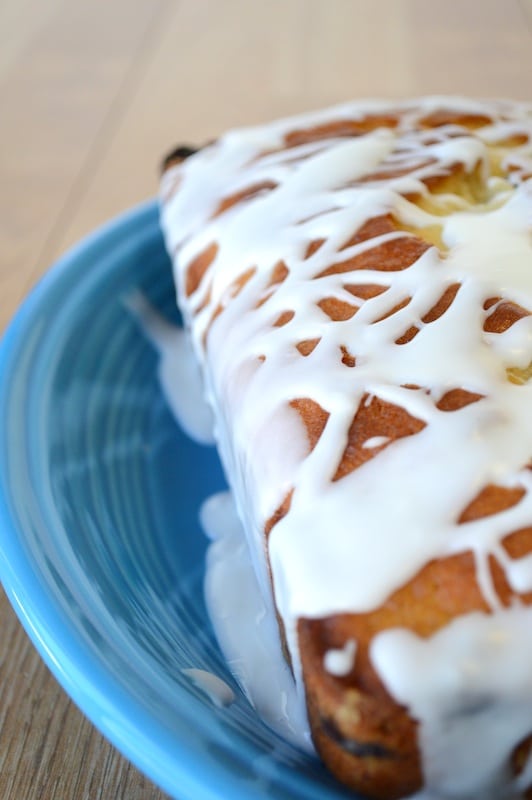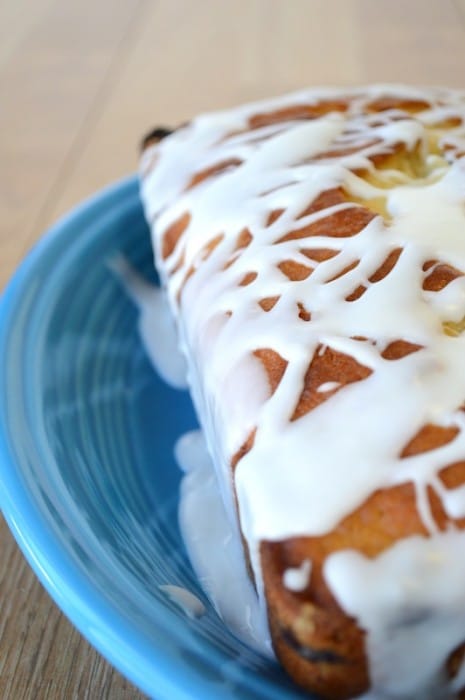 Normally I am all about the chocolate when I am baking, but I am trying to be adventurous. And the majority of the items I bake are sent with Ryan to work and his coworkers aren't huge fans of chocolate. Hence my post about Lemon Almond Bundt Cake, see it here.
Do you have any non-chocolate baked good suggestions for me? As you can see I am beginning to use lemon frequently.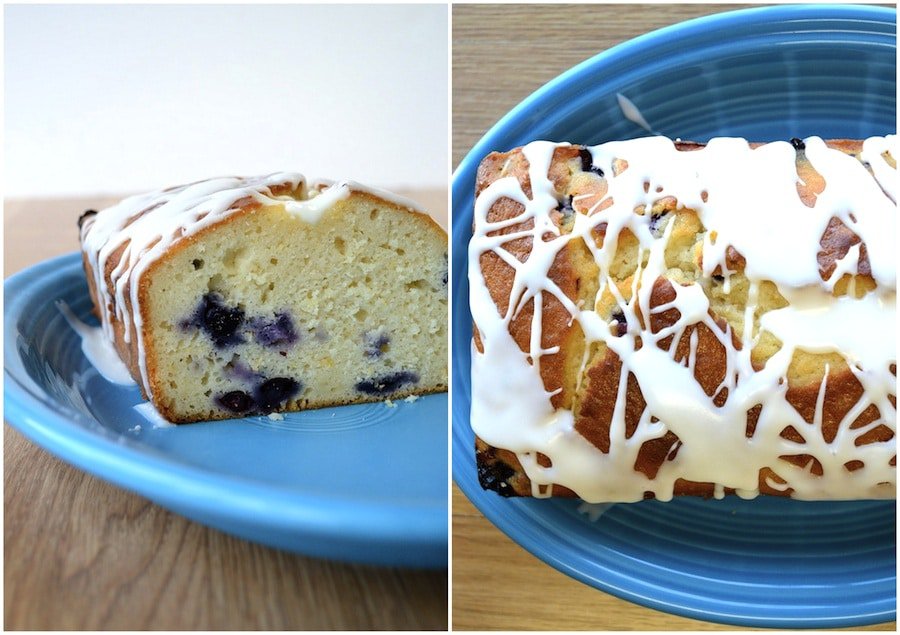 Lemon Blueberry Yogurt Loaf
Ingredients
Loaf

1 1/2 cups + 1 tablespoon all-purpose flour, divided
2 tsp baking powder
1/2 tsp salt
1 cup plain yogurt
1 cup sugar
3 large eggs
2 tsp grated lemon zest (approximately 2 lemons)
1/2 tsp vanilla extract
1/2 cup vegetable oil
1 1/2 cups blueberries, fresh or frozen, thawed and rinsed (I used fresh)

Lemon Glaze

1 cup confectioners sugar, sifted
2 to 3 tbsp fresh lemon juice
Instructions
Loaf

Preheat the oven to 350 degrees F.
Grease bottom and sides of one 9 x 5-inch loaf pan; dust with flour, tapping out excess.
In a bowl, mix together flour, baking powder and salt; set aside.
In a separate bowl, whisk together the yogurt, sugar, eggs, lemon zest, vanilla and oil.
Slowly whisk the dry ingredients into the wet ingredients.
In a separate bowl, mix the blueberries with the remaining tablespoon of flour, and fold them very gently into the batter.
Pour the batter into the prepared pan and bake 50 to 55 minutes, or until a toothpick inserted in the center of the loaf comes out clean.
Cool in the pan for 15 minutes before removing the loaf.

Lemon Glaze

After the loaf has cooled completely, mix up the glaze by combining the lemon juice and confectioners sugar.
Start off with 1-2 tbsp lemon juice, adding more to get your desired consistency. The glaze should be thick but pourable.
Drizzle or spoon onto the loaf.
Keep the loaf in the fridge to prevent the glaze from becoming too runny.
https://thefirstyearblog.com/lemon-blueberry-yogurt-loaf/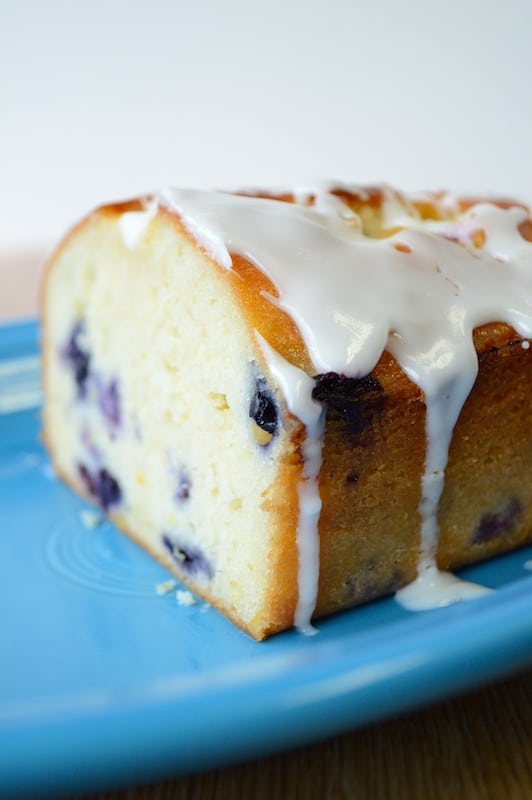 I only had 1 cup of blueberries on hand, the recipe calls for 1 and 1/2 cups, so if you follow the recipe it should be more blueberry-y.
Also if you want to get real technical and don't want your blueberries clumping together, after you flour them, drop them in the batter a few at a time, separating them with your fingers.