Lemon Blueberry Yogurt Loaf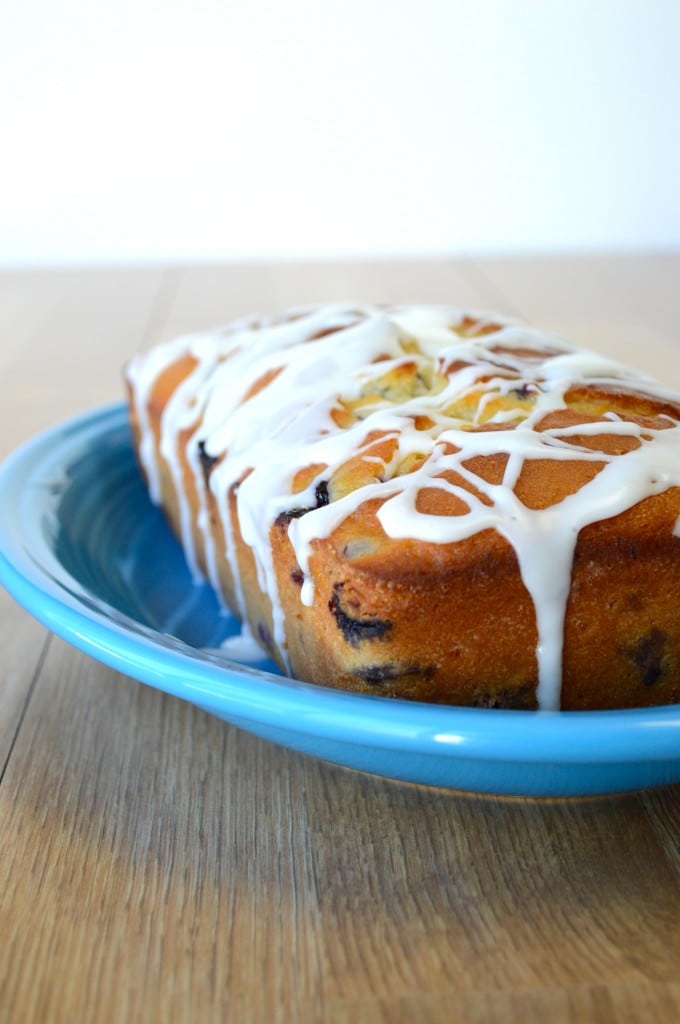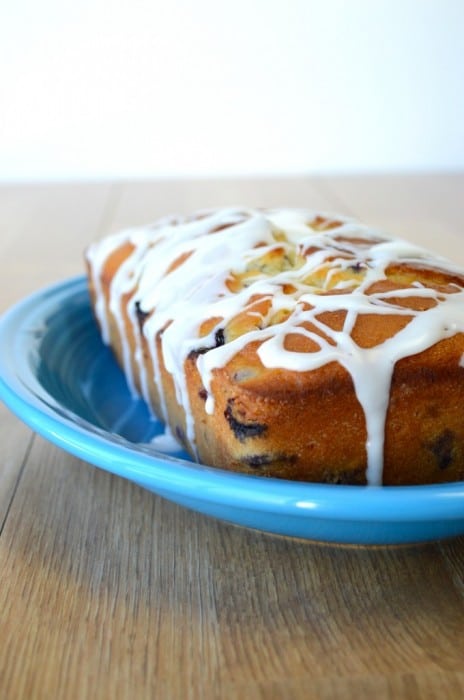 Hello Lemon Blueberry Yogurt Loaf with Lemon Glaze! It's a burst of freshness.
I really am in love with this loaf all around – how it tastes and the pictures I got, so buckle your computer chair seat belts because I had a hard time choosing my favorite photos to share.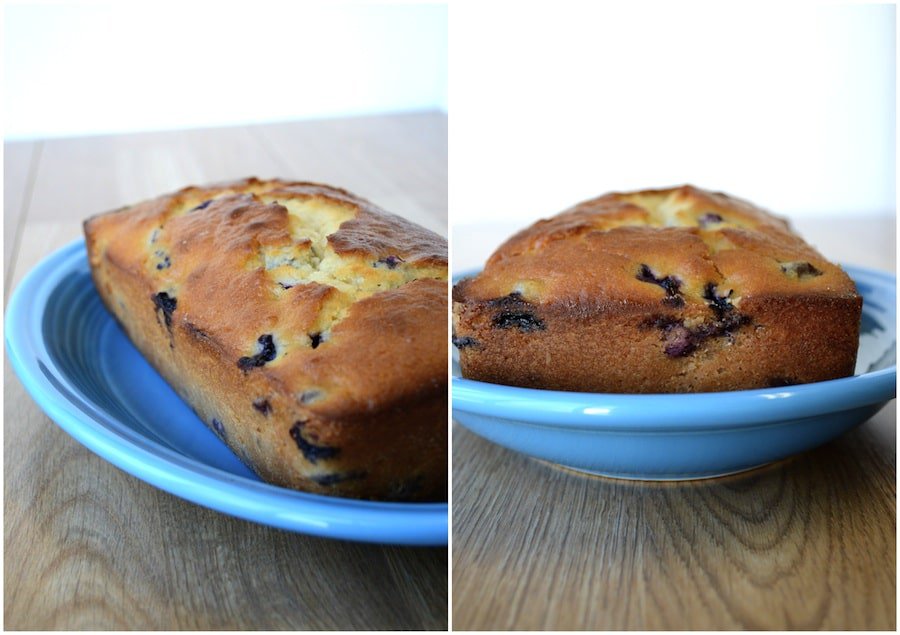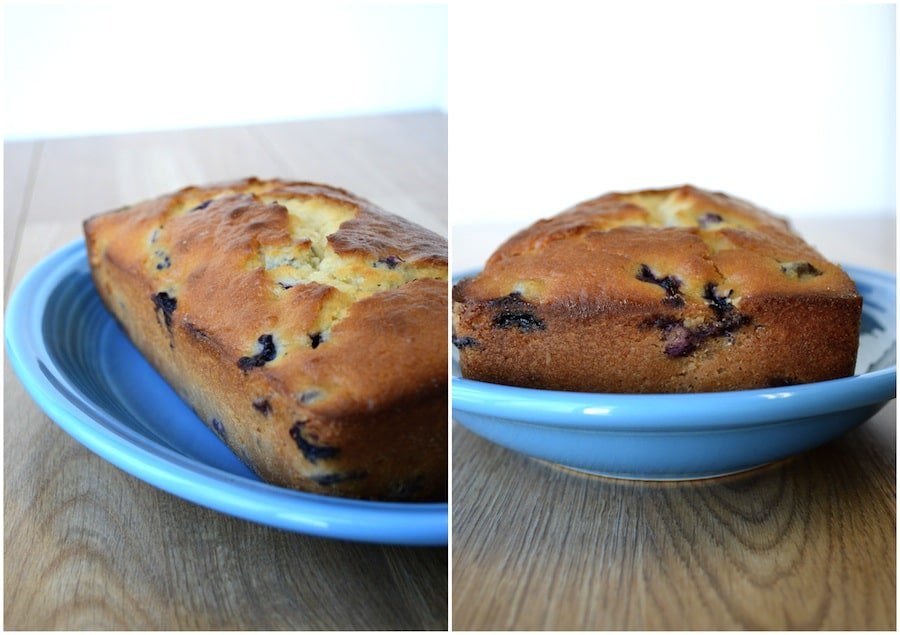 Let's say you don't have time to glaze this lemon blueberry yogurt loaf, or you don't want to, no big deal because you're still going to end up with an amazing loaf packed with lemon blueberry flavor, but not overwhelming for your taste buds.
This was my first time making a 'yogurt' loaf. I've put yogurt into baked goods tons of times, but this is the first one with yogurt in its title and I like that because you know its going to be moist.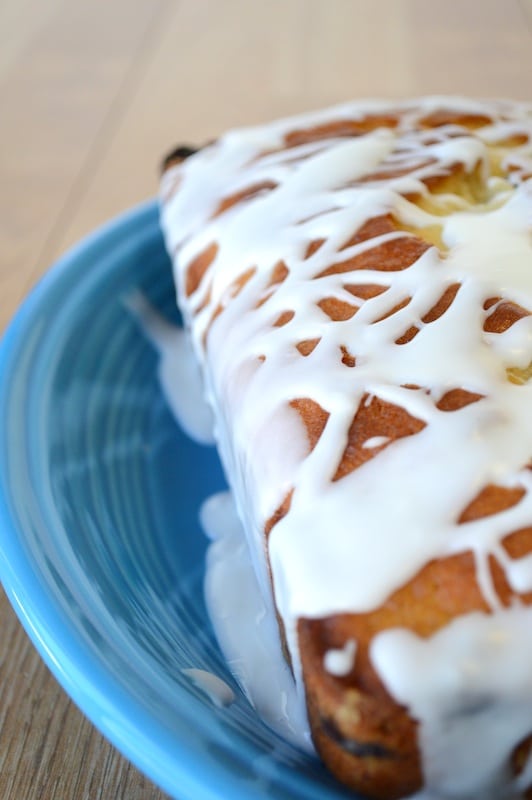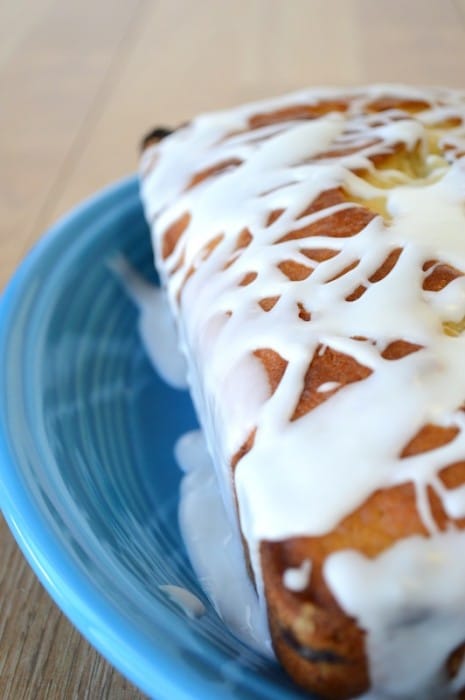 Normally I am all about the chocolate when I am baking, but I am trying to be adventurous. And the majority of the items I bake are sent with Ryan to work and his coworkers aren't huge fans of chocolate. Hence my post about Lemon Almond Bundt Cake, see it here.
Do you have any non-chocolate baked good suggestions for me? As you can see I am beginning to use lemon frequently.
I only had 1 cup of blueberries on hand, the recipe calls for 1 and 1/2 cups, so if you follow the recipe it should be more blueberry-y.
Also if you want to get real technical and don't want your blueberries clumping together, after you flour them, drop them in the batter a few at a time, separating them with your fingers.