Kielbobs
Do you like the term I just coined? Kielbobs. It's like a kabob, but with kielbasa instead of chicken or beef.  :-)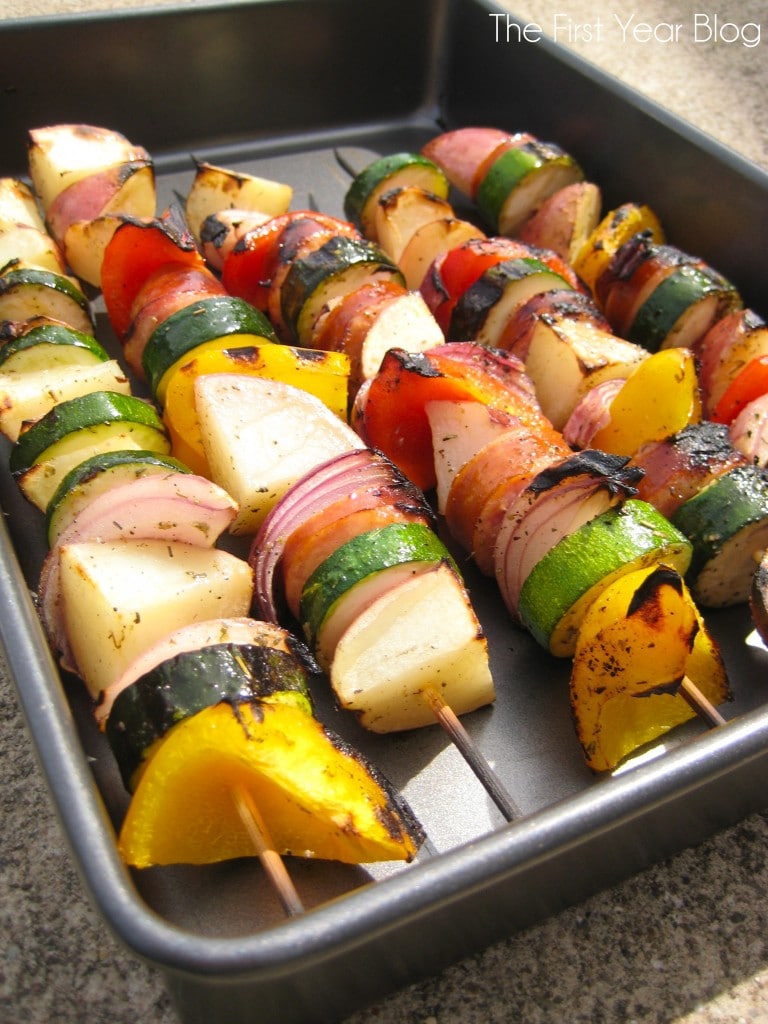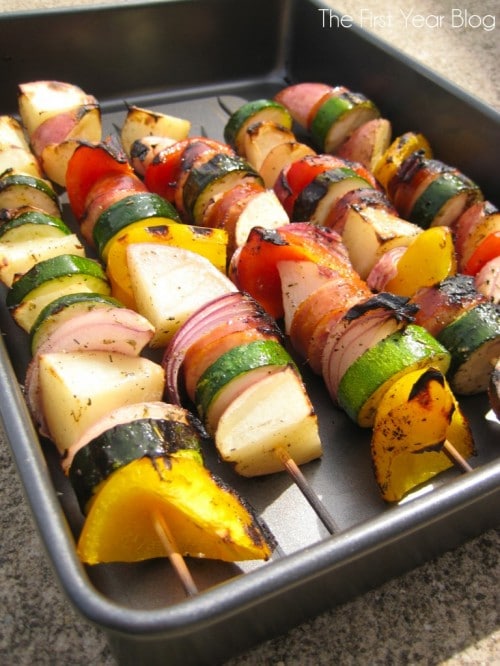 How to Grill Kielbobs
1. Soak wooden skewers in water for 20-30 minutes.
2. Heat grill.
3. Assemble skewers with desired vegetables and kielbasa. Don't forget to cut the potatoes into smaller pieces than everything else so they actually cook!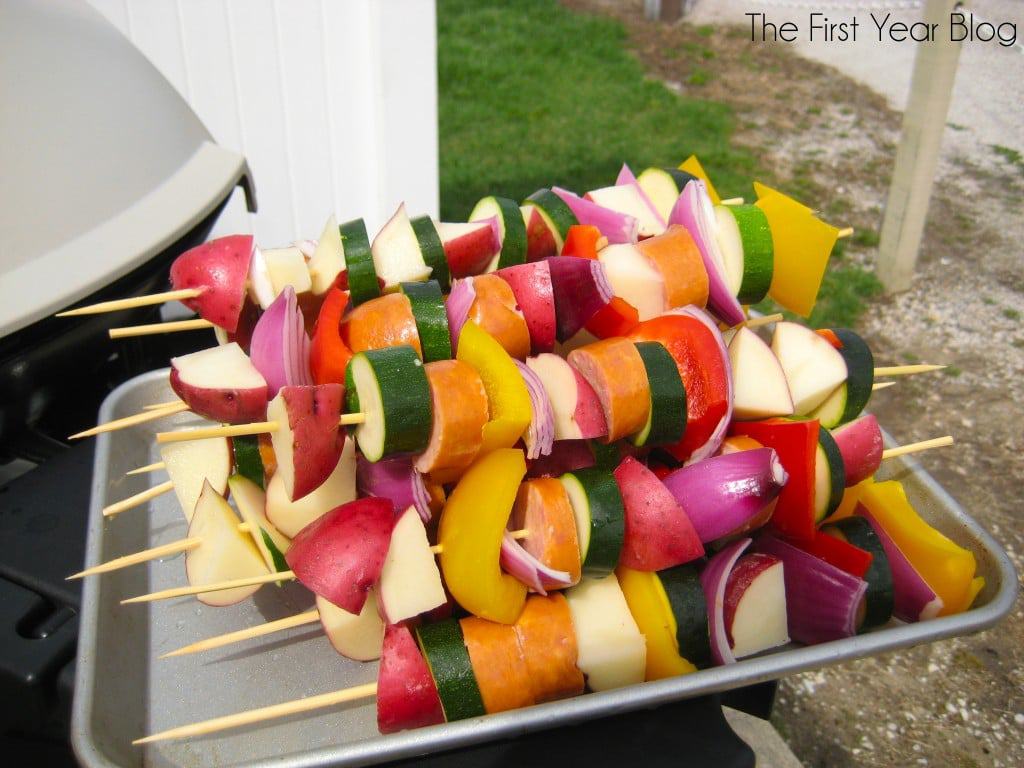 4. Put skewers on the grill, and brush with olive oil. We put pepper and italian seasoning in our oil.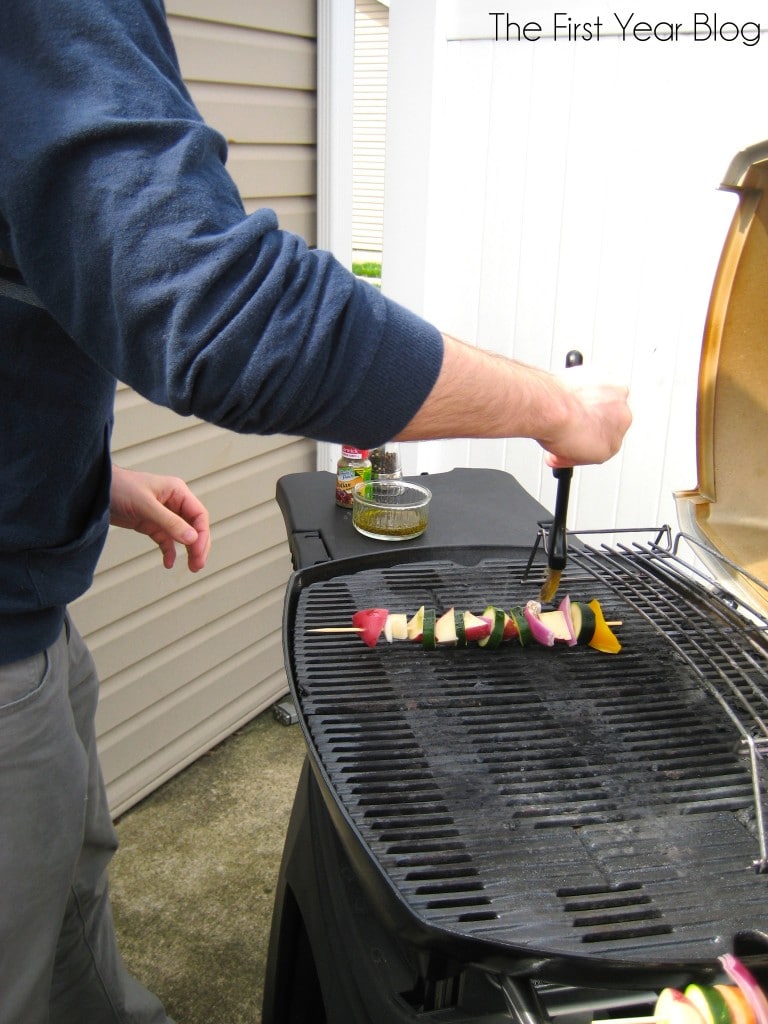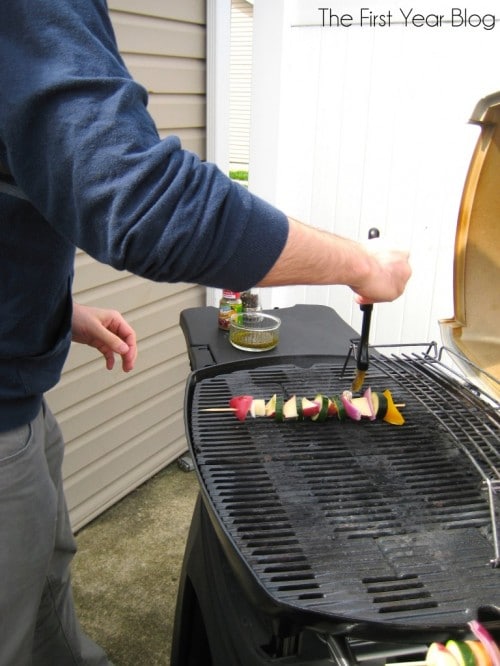 5. Brush with oil again, lightly, when you rotate them.
6. Cook to perfection :-)
Here is grill master Ryan..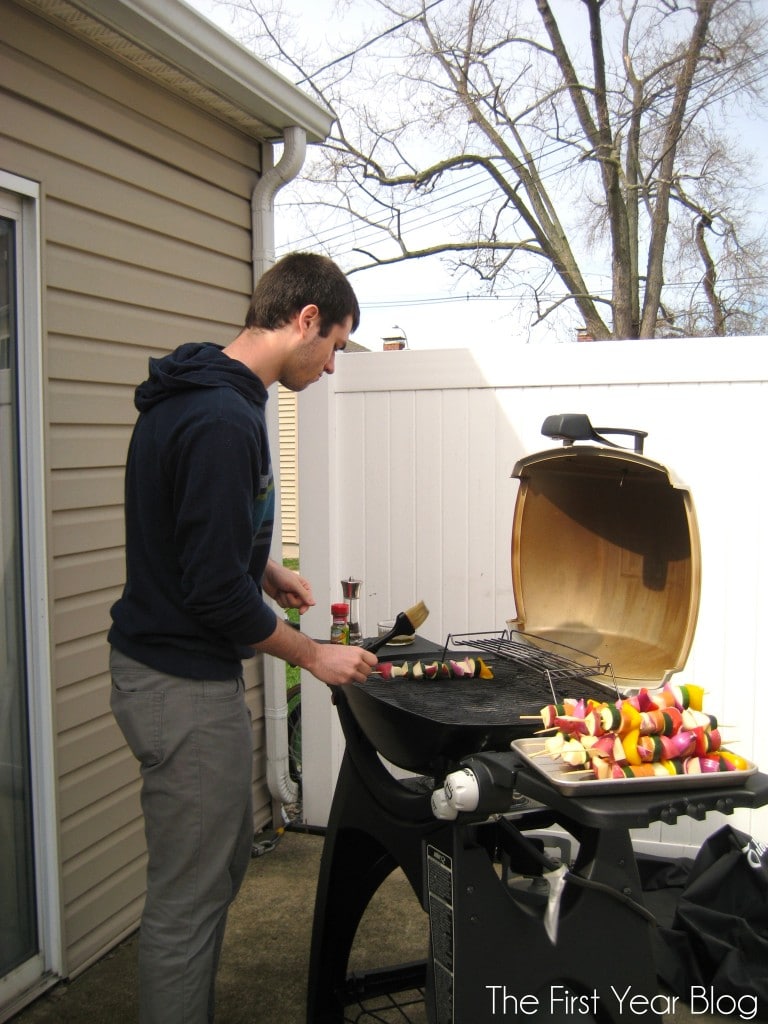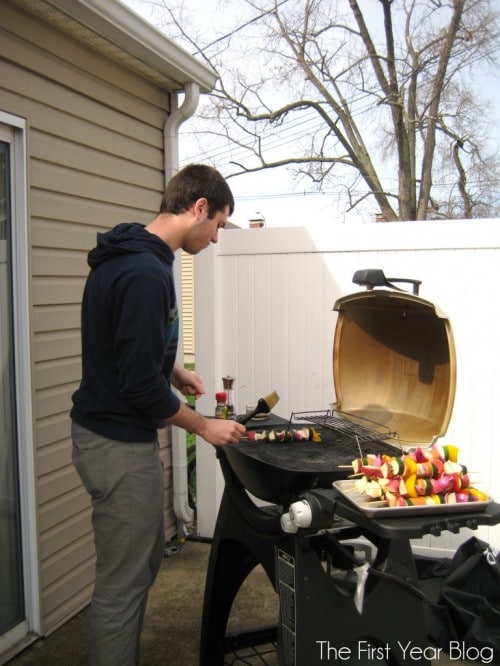 Kielbobs with potatoes, onion, zucchini, red and yellow peppers, and kielbasa!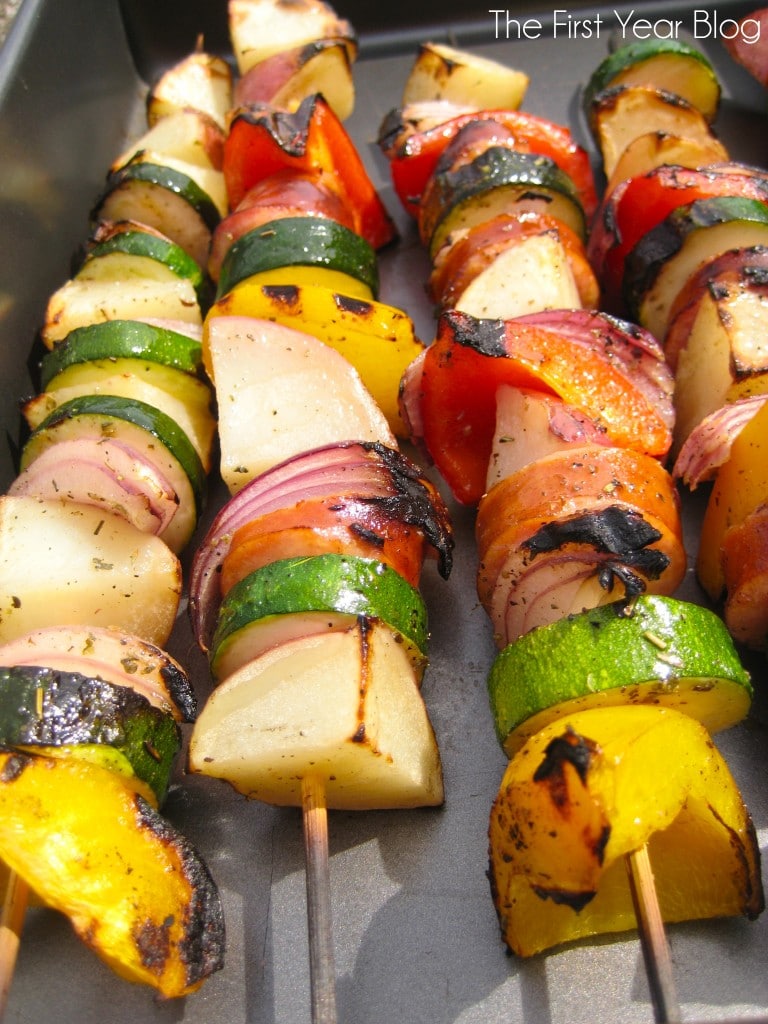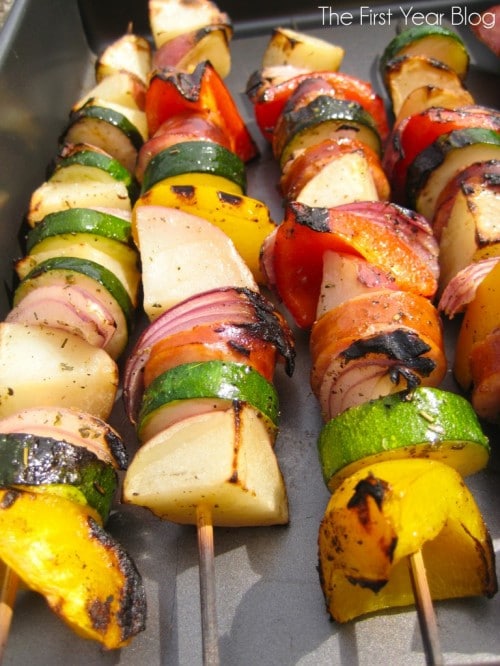 Linking to these parties!