Want our top 10 essential dessert recipes?
Get our favorite classic recipes in your inbox! It's 100% free, but we might make you hungry!
Jicama Citrus Salsa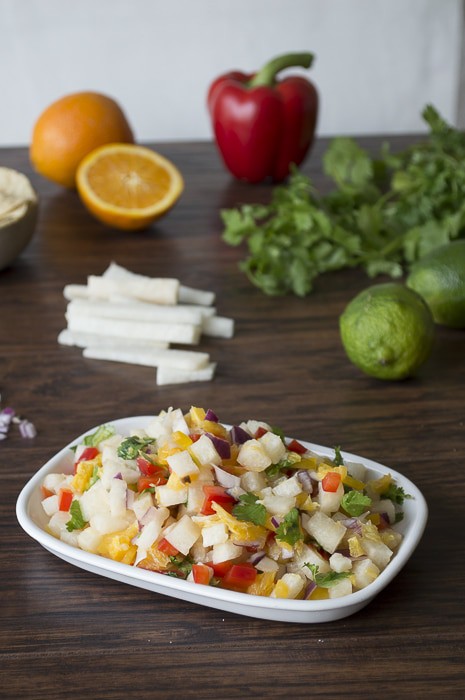 Hello JICAMA! (hic-kah-ma)
Have you heard of it? It's a root vegetable and white in color.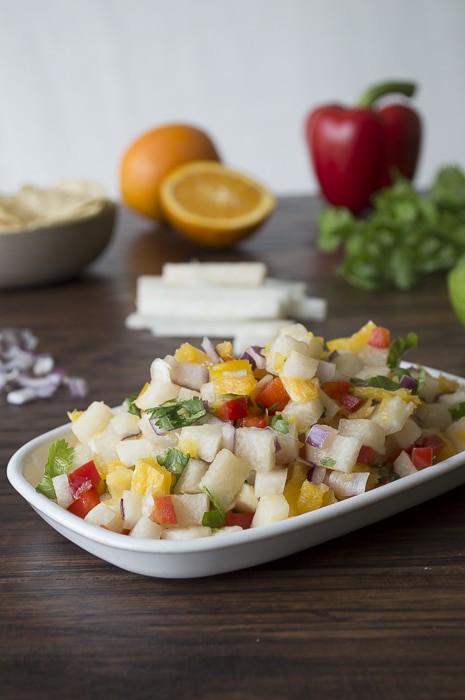 It tastes like a juiceless watermelon. A little crunchy, a little sweet, and plain in flavor similar to water chestnuts.
But it adds the perfect crunch to salsa.
I first heard about jicama when one of my college roommates brought it home from the grocery store. She looked crazy cutting up this oversized looking onion/potato. But, then again, we all seemed crazy because 11 of us were living in one house. It was great :-)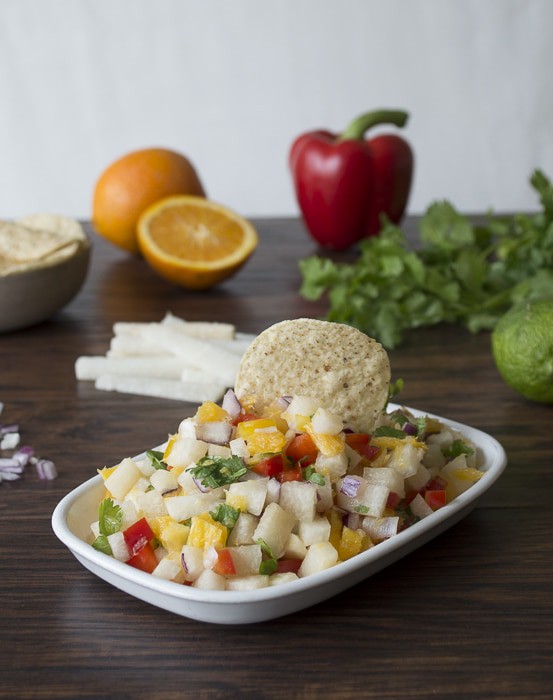 Ingredients
1 medium orange, diced
1/2 red pepper, diced
1/2 yellow pepper, diced
1/8 cup red onion, diced
3/4 cup jicama, diced and peeled
4 tbsp fresh cilantro, chopped
3 squeezes of the juice from orange
2 squeezes of fresh lime juice
1/2 tsp honey
Instructions
Dice the orange, red and yellow pepper, onion, and jicama.
Chop the cilantro.
Combine these ingredients in a bowl and toss with the orange and lime juice, and honey.
Serve with chips and tell all your friends about jicama :)
https://thefirstyearblog.com/jicama-citrus-salsa/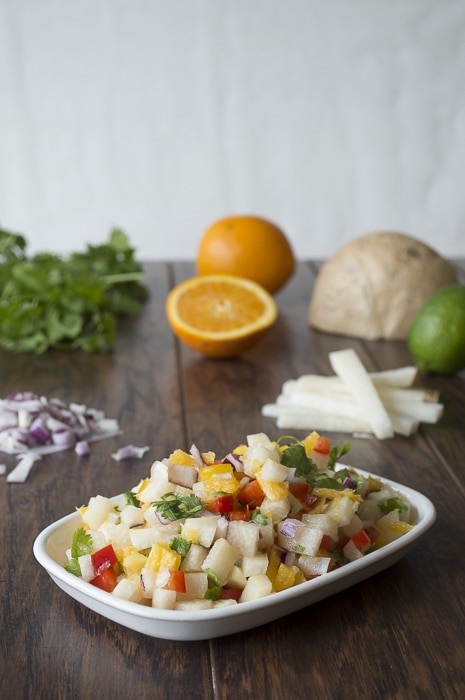 The easiest way to "peel" jicama is to cut it into slices and then chop off the parts with skin still on. A carrot peeler won't really get the job done, so grab a knife.