Jambalaya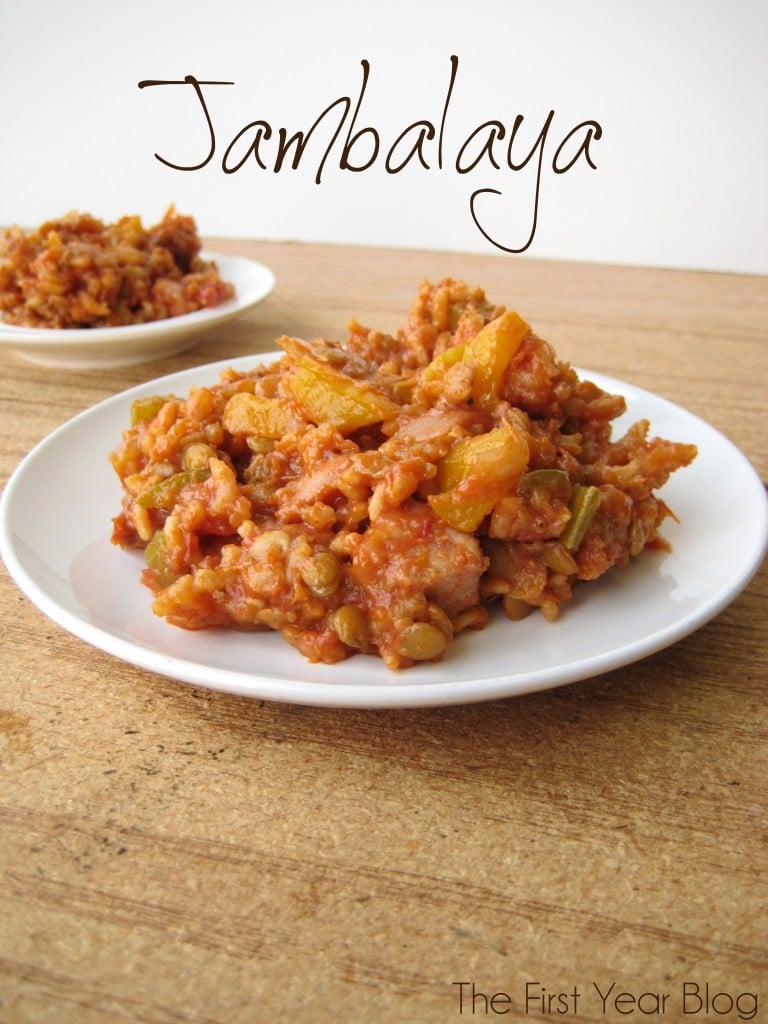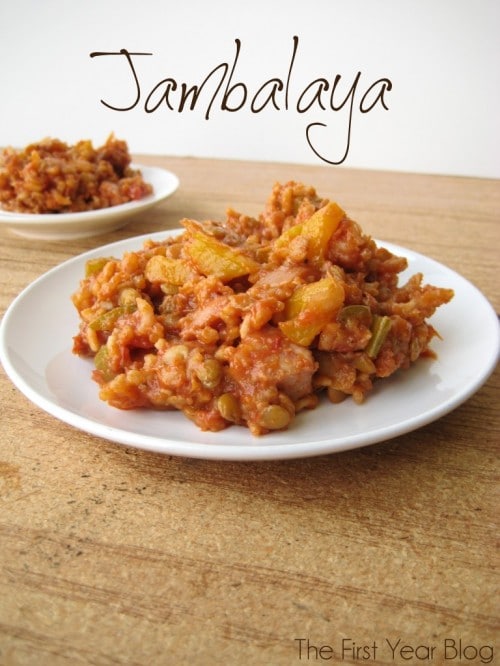 This jambalaya is full of peppers, celery, kielbasa, rice, and lentils. It may not be from New Orleans.. but it's pretty darn good. I don't know if other people but lentils in their jambalaya, but it beefs it up with a little extra protein if you're going the veggie jambalaya route.
Ingredients
4 celery stalks, about 1 cup, diced
1 medium yellow pepper, diced
1 medium onion, diced
3 garlic cloves, minced
1 tbsp olive oil
1/2 cup lentils
1 cup rice
1 can (14 oz) crushed tomatoes with juice
1 1/2 cup vegetable/chicken broth
1 package kielbasa, diced
3/4 tsp Old Bay seasoning, or

substitute the following for Old Bay seasoning..

1 tsp paraka
1/2 tsp garlic powder
1/2 tsp homemade taco seasoning
1/4 tsp oregano
1/4 tsp thyme
pepper, to taste
Instructions
Heat the oil in a large saucepan over medium-heat high.
Add in the vegetables and cook for 5 minutes.
Add in the kielbasa and cook for 5-7 minutes, or until kielbasa browns.
Add garlic, cook for 1 minute.
Stir in crushed tomatoes, 1/2 cup broth, and all seasonings; bring to a boil.
Add in rice and lentils, reduce heat and simmer for 45-60 minutes, or until rice and lentils are tender.
While the dish is simmering, stir frequently, adding 1/2 cup of broth when needed to prevent from scorching and becoming too thick.
If you want to speed up the process significantly, use minute rice. If you do, then you can probably omit the additional broth.
If you want to add chicken to this dish, you will do these directions before the above ones. Heat 1/4 cup olive oil in large pan over medium-high heat. Season the diced chicken (about 1 pound) with salt and pepper and cook until golden brown, about 5 minutes per side. Set the chicken aside, and begin to follow the directions above.
https://thefirstyearblog.com/jambalaya/
Adapted from Martha Stewart
Ryan and I are celebrating our first anniversary next weekend, and I can't believe how fast the year went by!
It's crazy looking back remembering how busy we were, not only preparing for the wedding, but graduating from college and getting ready to move. It's been so neat to see the blessings orchestrated by God over the last year. And it's so fun to know that I get to celebrate many more anniversaries with Ryan.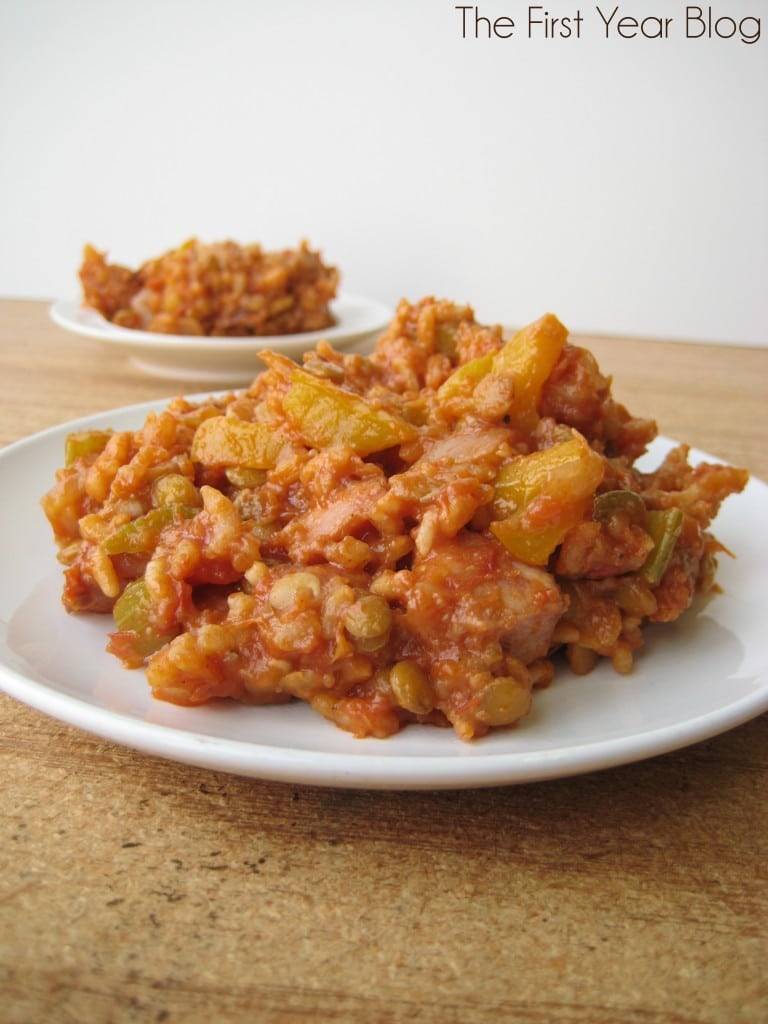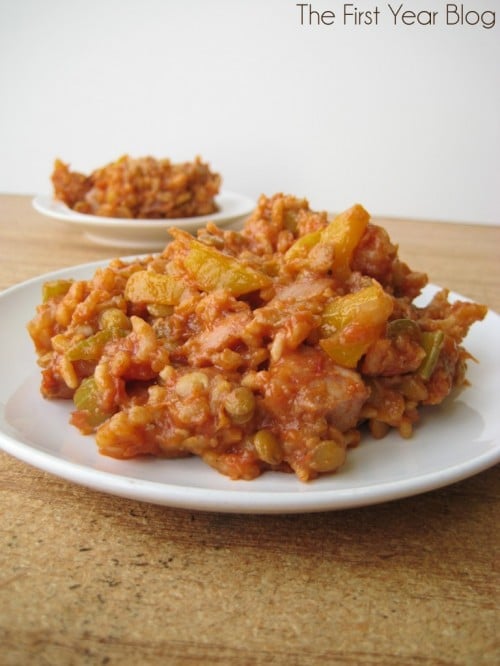 But supposedly the first anniversary is paper. Why can't it be a glass dome cake plate.. because I could use that!
I don't know if we'll partake in the traditional anniversary gifts, but a funny one I heard about for the first year would be to get customized monogramed toilet paper. I think it's clever.
This is also a funny gift from Oh! Susannah's etsy shop, because it's slightly true :-)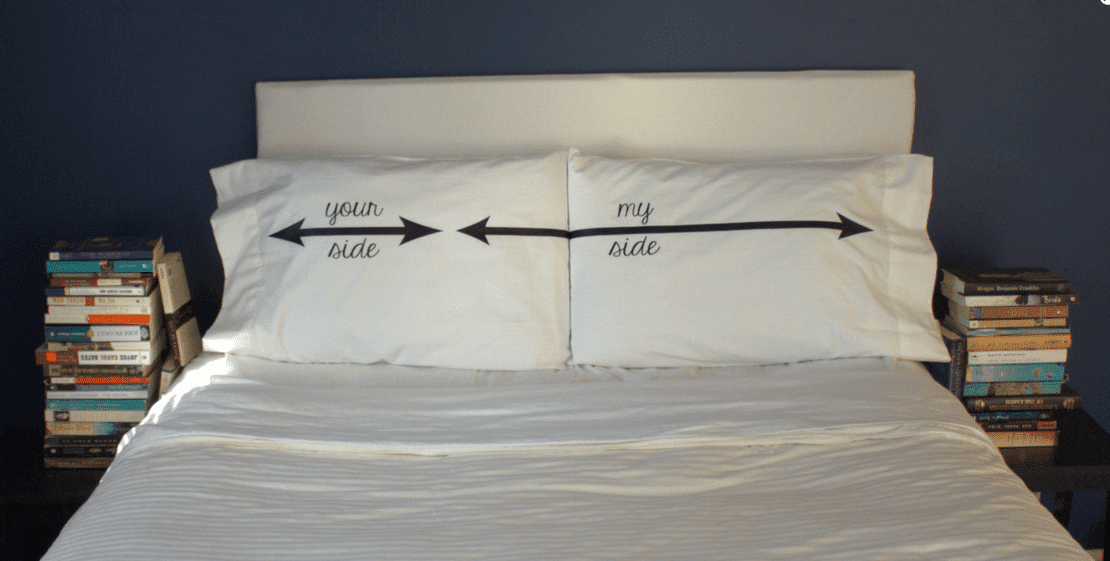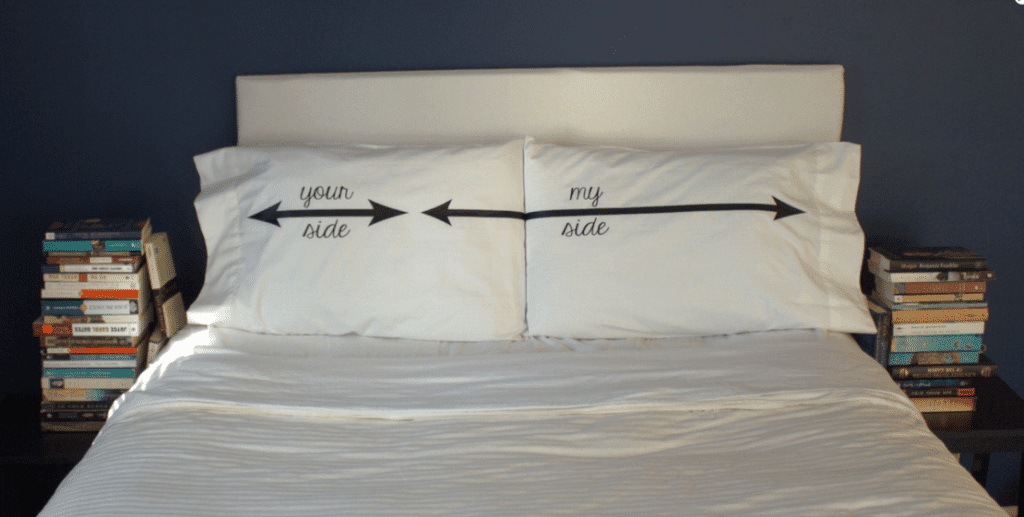 What did you do for your first anniversary? Enjoy the jambalaya!
Linking to these parties!