Want our top 10 essential dessert recipes?
Get our favorite classic recipes in your inbox! It's 100% free, but we might make you hungry!
Honey Mustard Snack Mix
The best recipe for homemade honey mustard snack chex mix! Easily make this gluten free!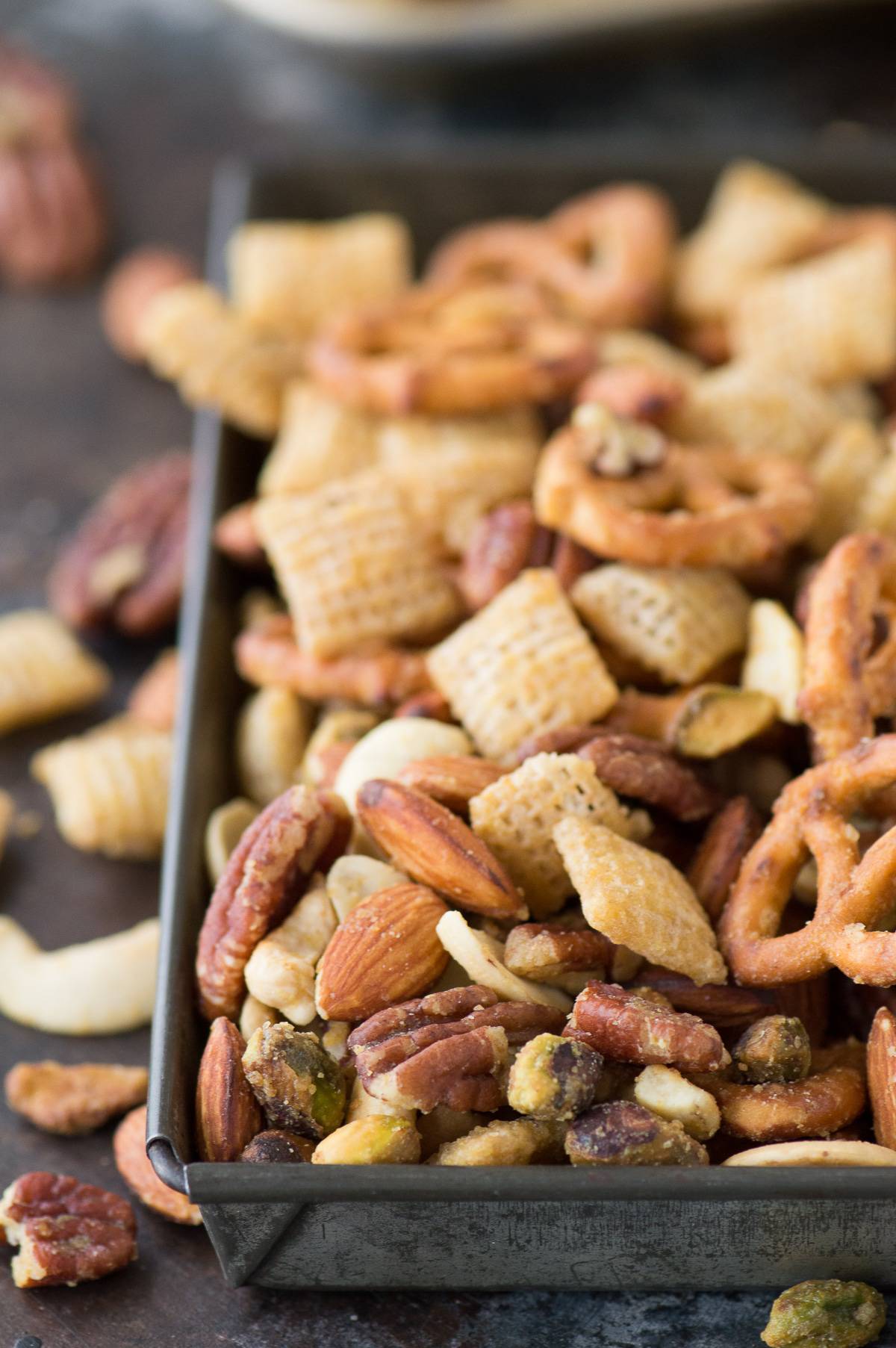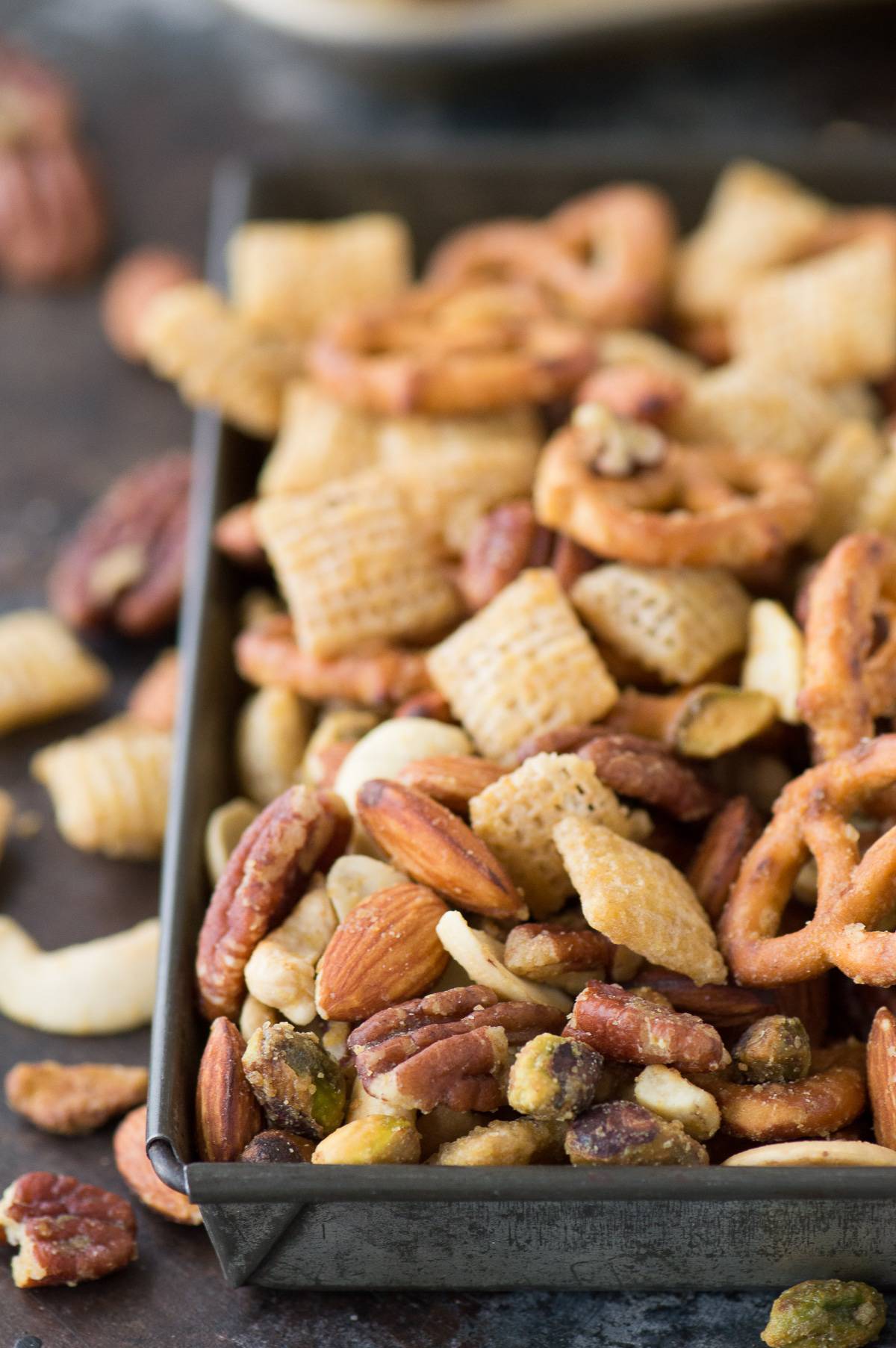 Whoa guys! I feel accomplished! This is my first time making a chex mix type snack at home!!
And in the process I learned a few things. Like don't add too much butter otherwise your mix will be soggy. And you can't remedy a soggy snack mix by baking it longer because it was BURN!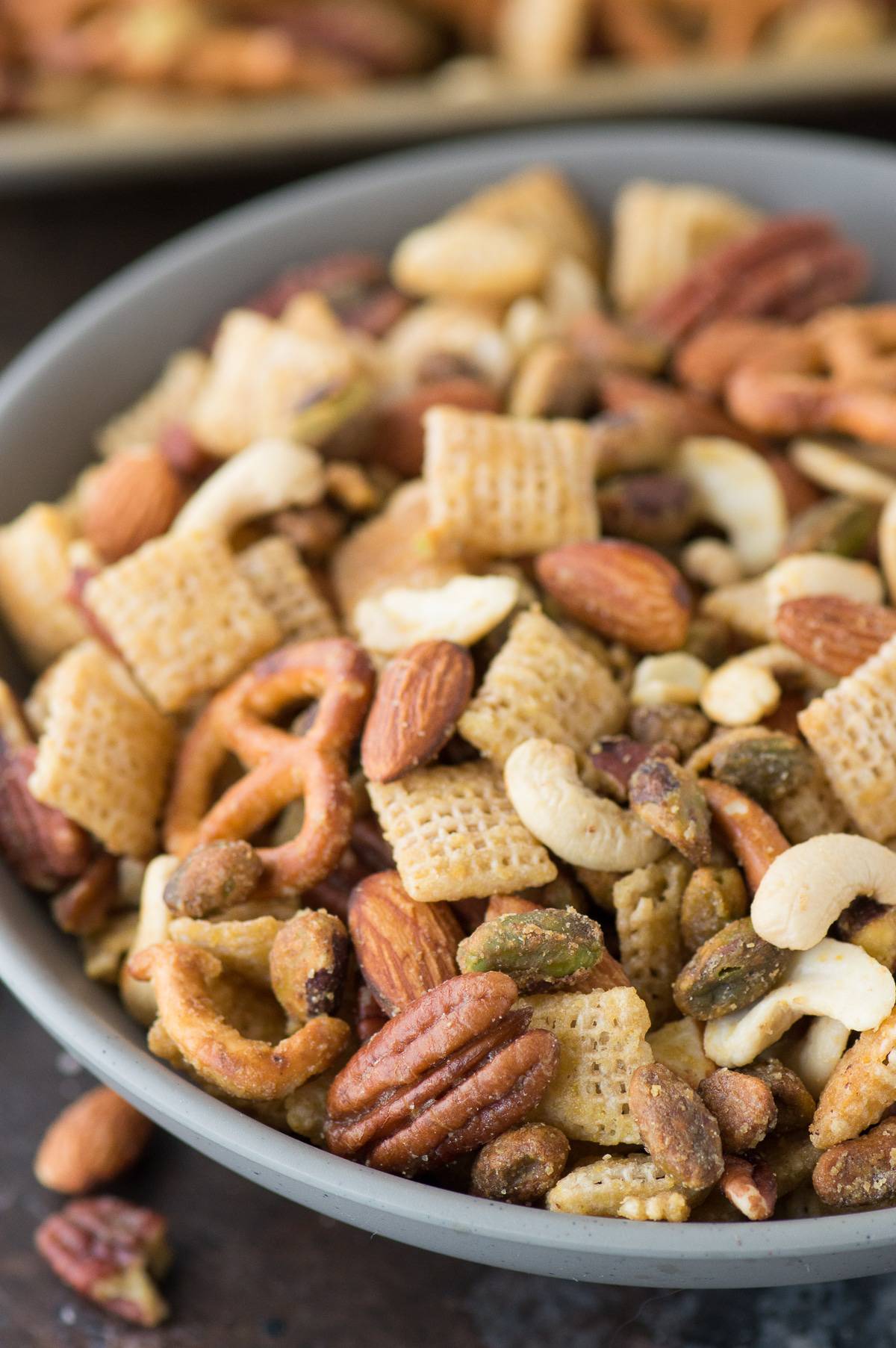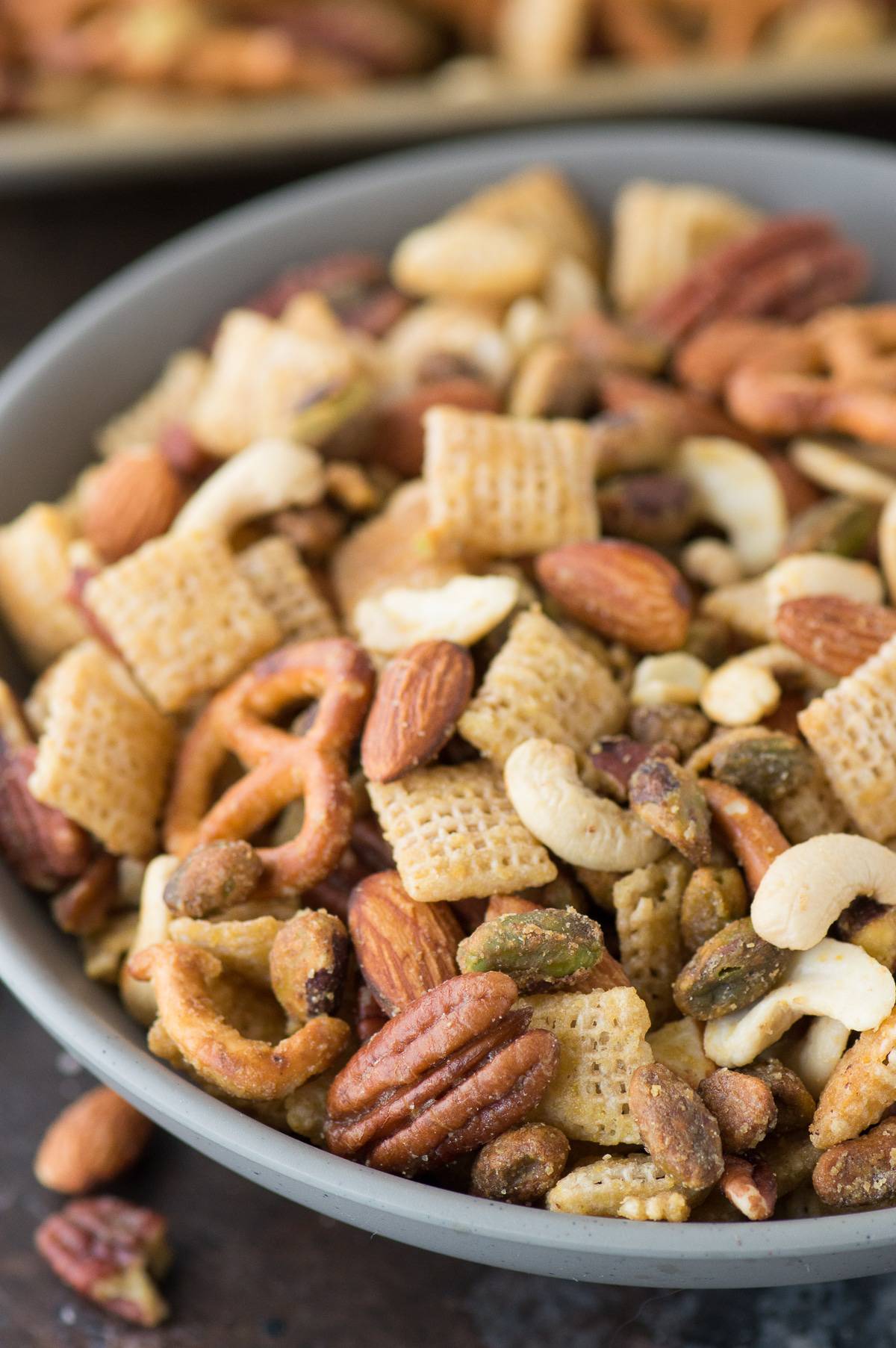 And I also learned that I have a lot of people in my life that LOVE homemade chex mix.
Hopefully because I got a few mistakes out of the way, you won't have to experience those and you'll get to skip right to sharing this mix with all the people you love!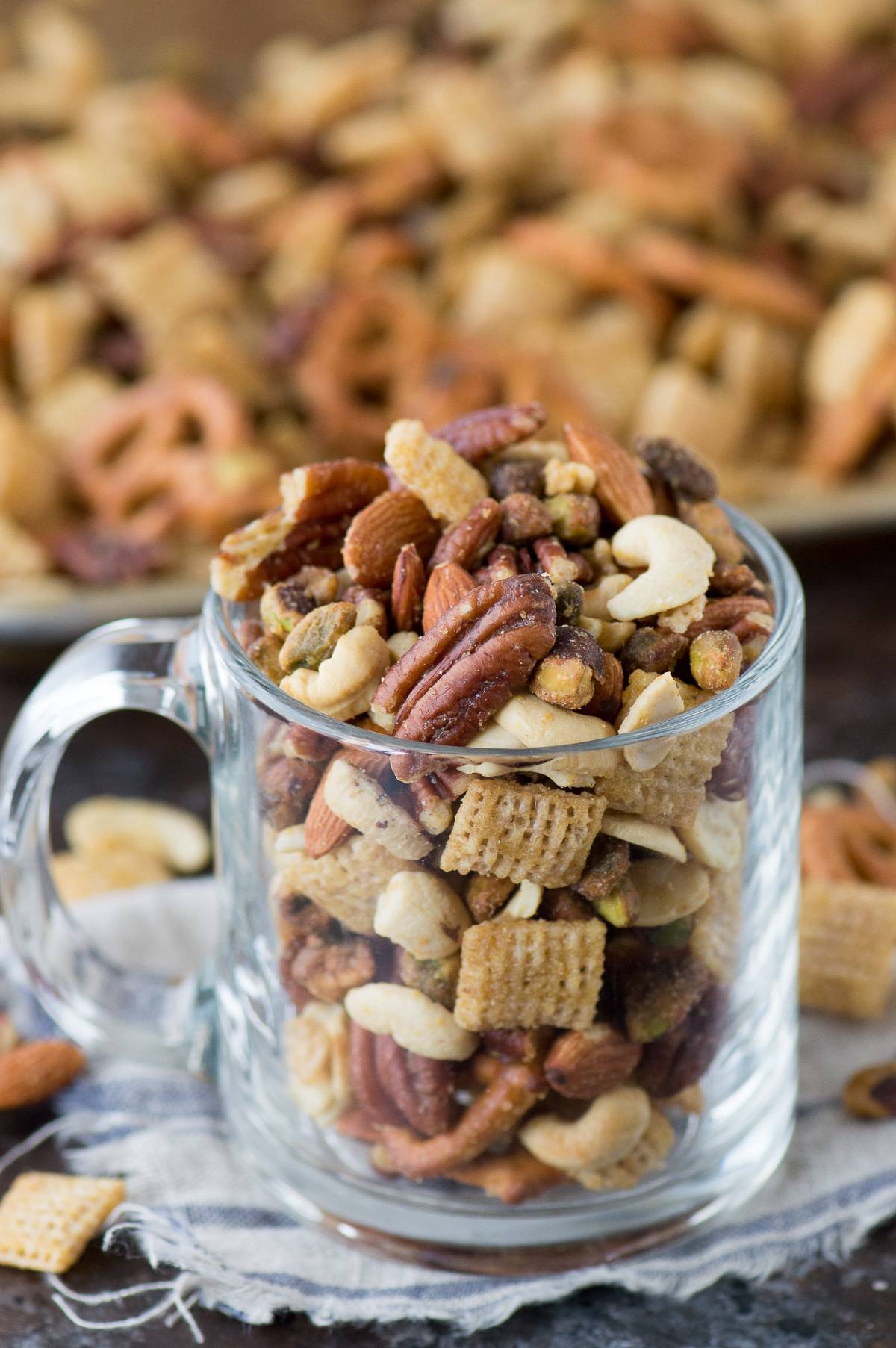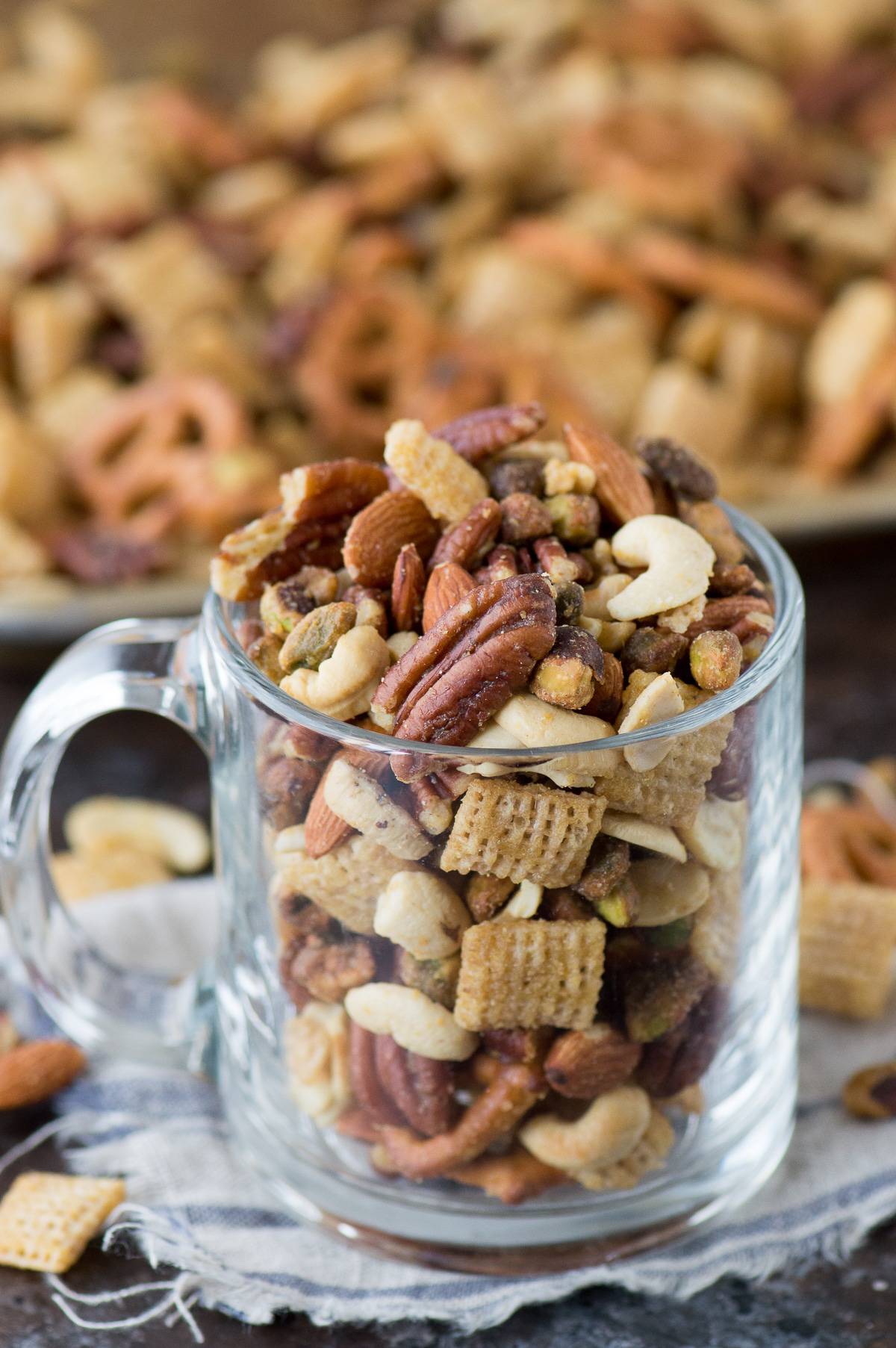 This honey mustard snack mix is big on nuts because we're partnering with Diamond of California to bring you this recipe. I used almonds, pecans, cashews and pistachios along with rice chex and pretzels.
But I'm hear to tell you that this recipe is adaptable!
Don't like cashews? Double up on the pecans.
Have only 2 types of nuts in your pantry? Just use those!
Want to use cheerios instead of rice chex? Go for it!
Like cheez its instead of pretzels? Sounds good to me!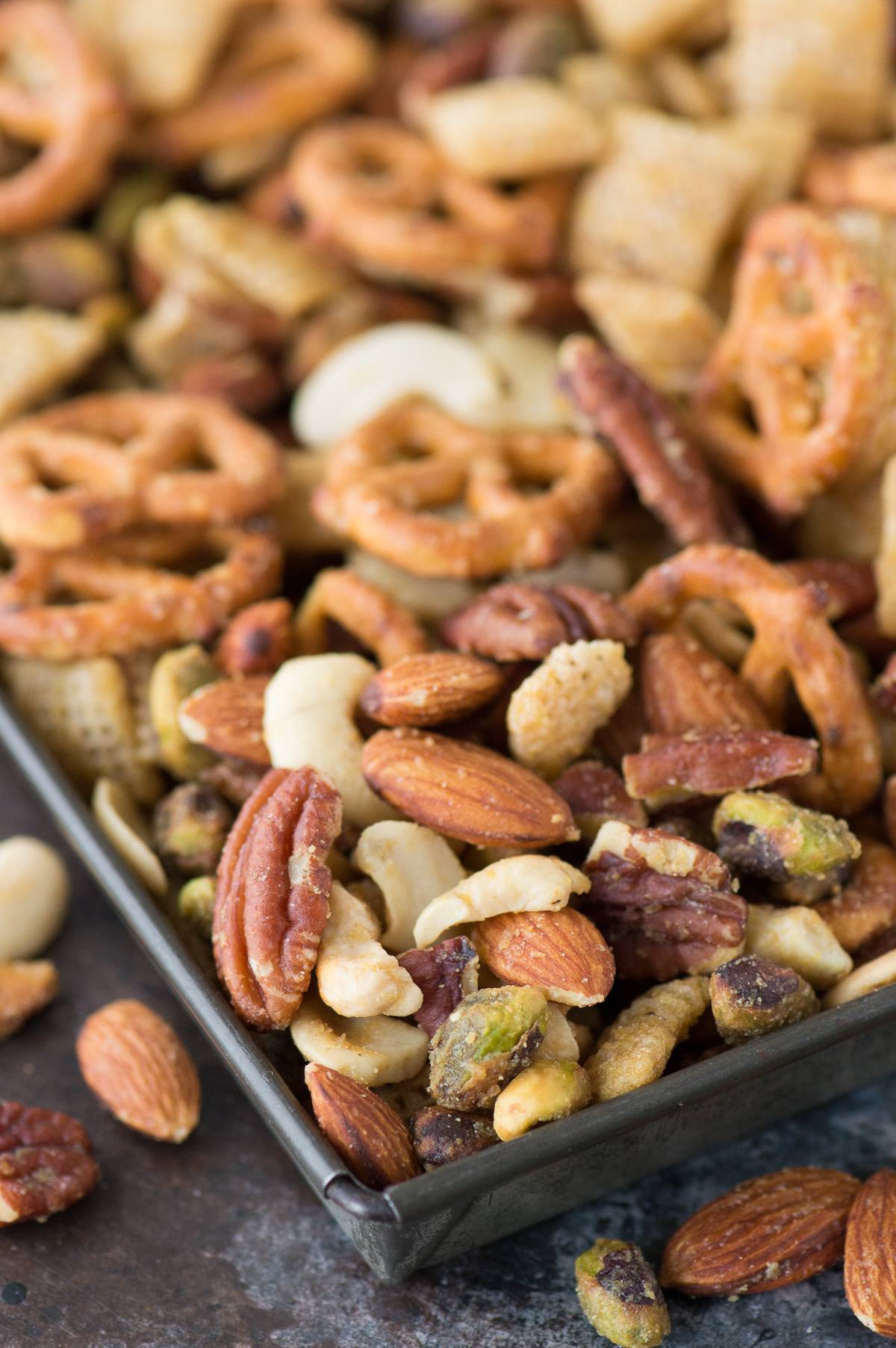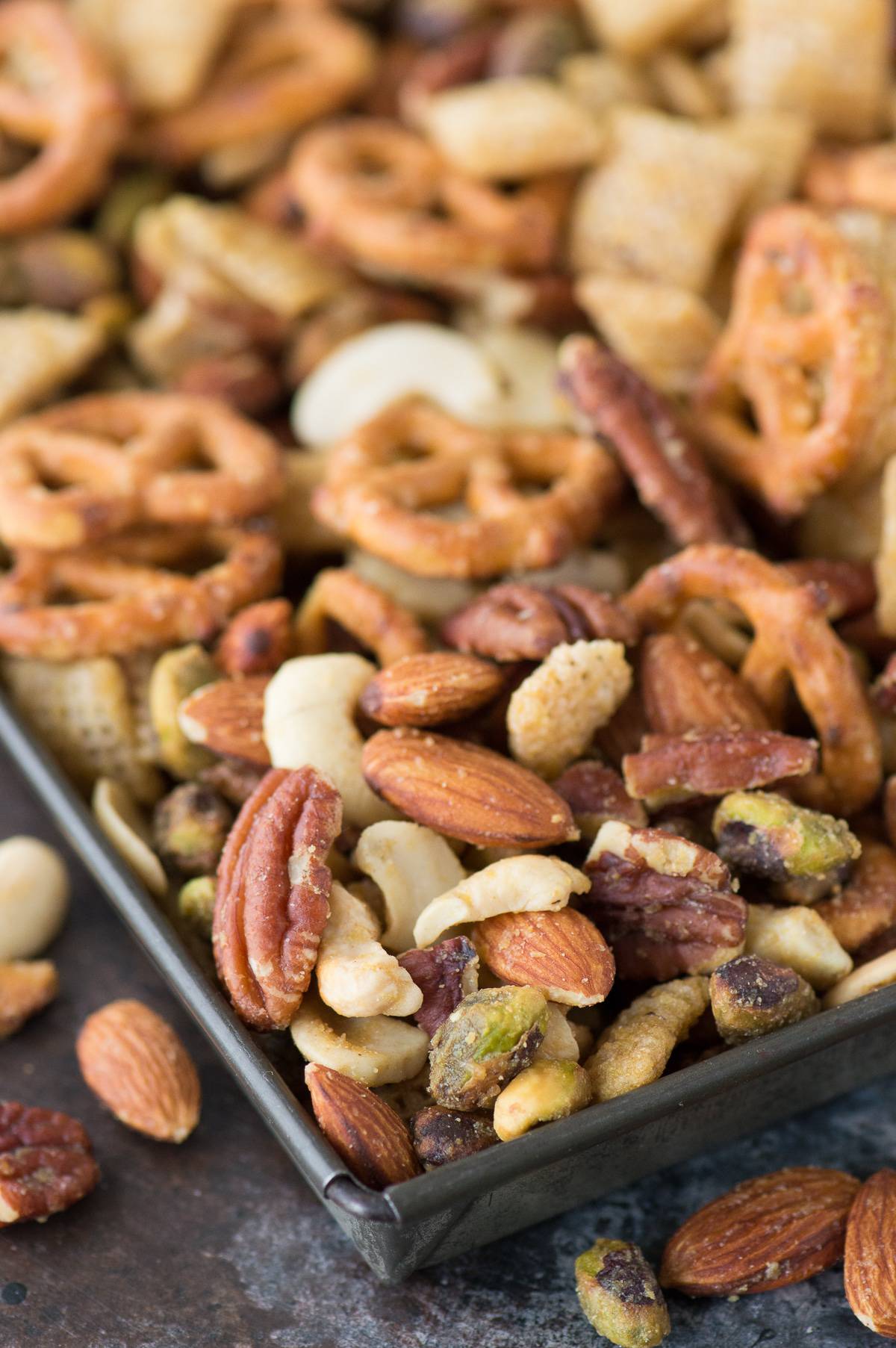 All those substitutions are easy! But here is one substitution I would not suggest..
Don't try to use all yellow mustard in place of the ground mustard – this will make your mix soggy.
This mix can easily be made gluten free by ensuring that you use gluten free rice chex and pretzels and that the nuts are gluten free too.
This recipe makes 9 cups of chex mix. I used my largest baking sheet to bake it on – if you only have smaller ones, I would recommend using 2 baking sheets. The less crowded the mix is, the crispier it will bake.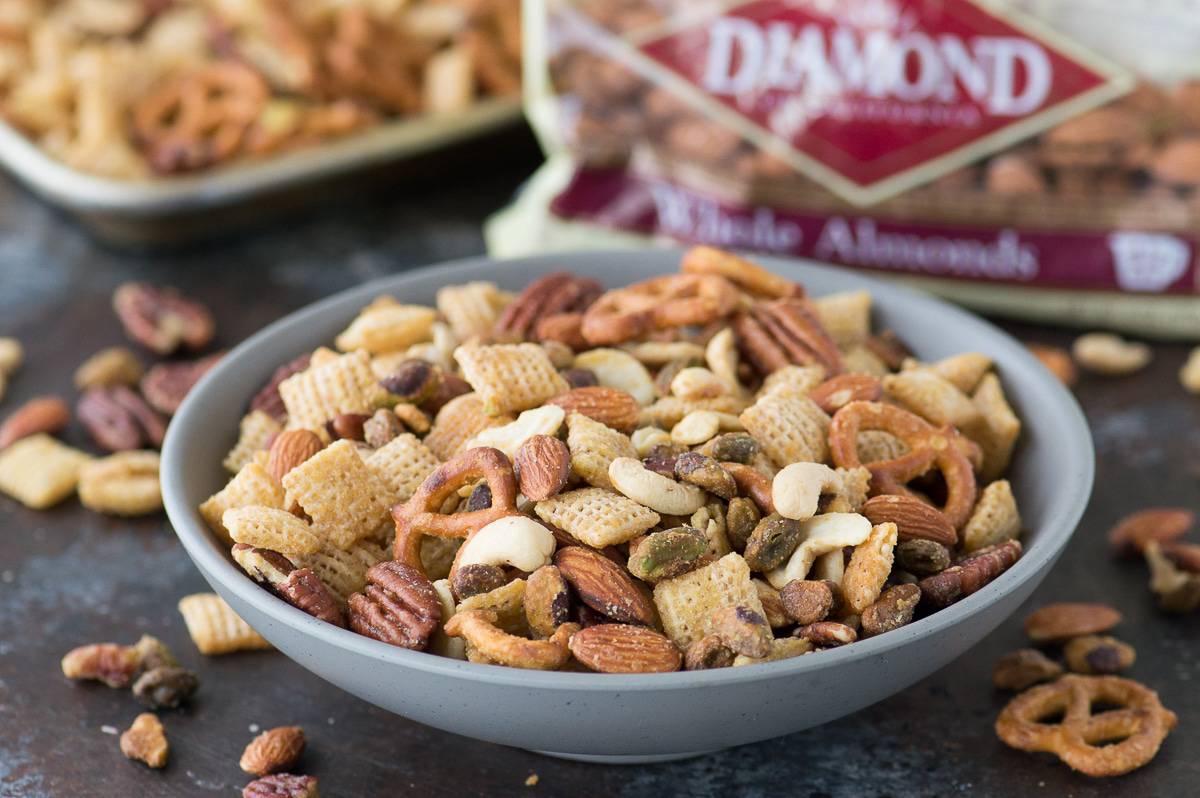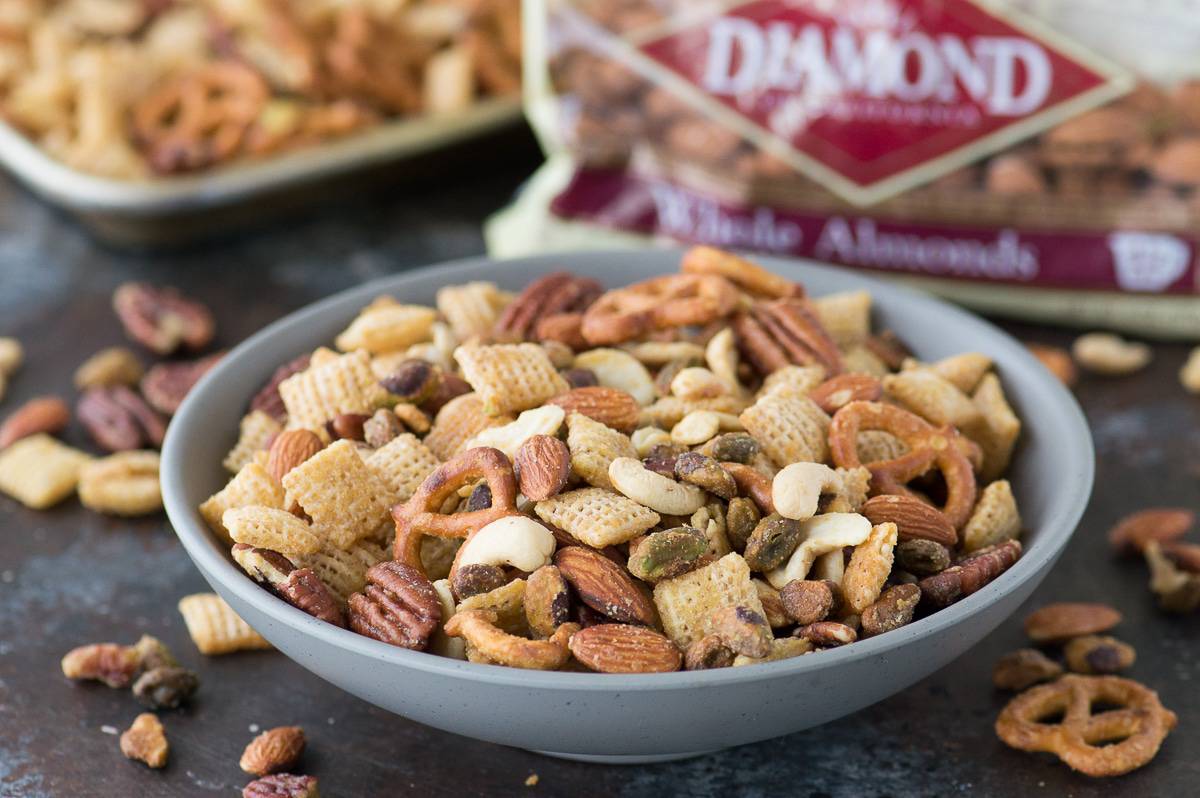 VIDEO RECIPE!! Learn how to make our honey mustard snack mix with our 30 second video!
I created this recipe in partnership with Diamond of California. Thank you for supporting the brands who make it possible for me to share recipes with you!

Honey Mustard Snack Mix
The best recipe for homemade honey mustard snack chex mix! Easily make this gluten free!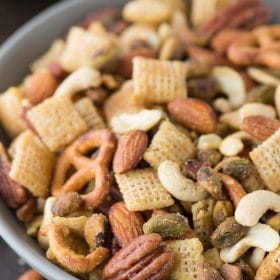 Ingredients:
1 cup Diamond of California whole almonds
1 cup Diamond of California shelled pecans
1 cup Diamond of California cashew halves
1 cup Diamond of California pistachios
3 cups rice chex
2 cups pretzels
6 tbsp butter, melted
3 tbsp honey
1 tbsp yellow mustard
3 tbsp ground mustard
1 tsp onion powder
1 tsp garlic powder
Directions:
Preheat the oven to 250º F.
In a large mixing bowl, combine the almonds, pecans, cashews, pistachios, rice chex and pretzels. Stir to combine.
In a small pot over low heat on the stove, melt the butter. Once the butter is melted, add the honey, yellow mustard, ground mustard, onion powder and garlic powder to the pot and mix gently to combine. Pour this mixture over the nuts, chex and pretzels. Mix to combine.
Pour the snack mix onto a large baking sheet. Bake at mix at 250º F for 20 minutes, stirring after the first 10 minutes.
Allow the snack mix to cool, stirring as needed to break up any clumps.
Products used to make this recipe
(may include affiliate links)