Homemade Crispy French Fries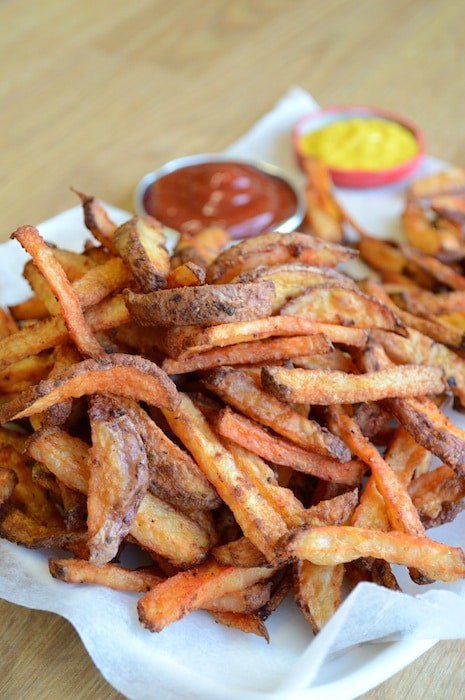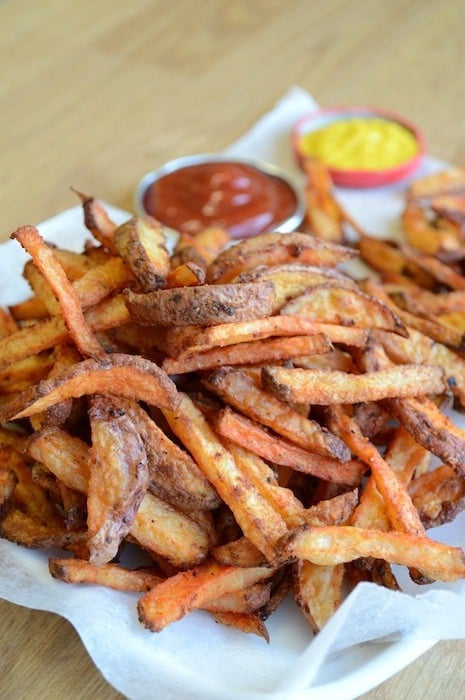 Before Ryan and I got married I lived with 10 girls – 11 of us total in 1 house with 2 bathrooms! And I loved that experience and I adore each of them.
There was always someone to hang out with and we seemed to have our best conversations in the kitchen (which had 3 refrigerators!). I learned a lot from them, and picked up a few fantastic recipes too.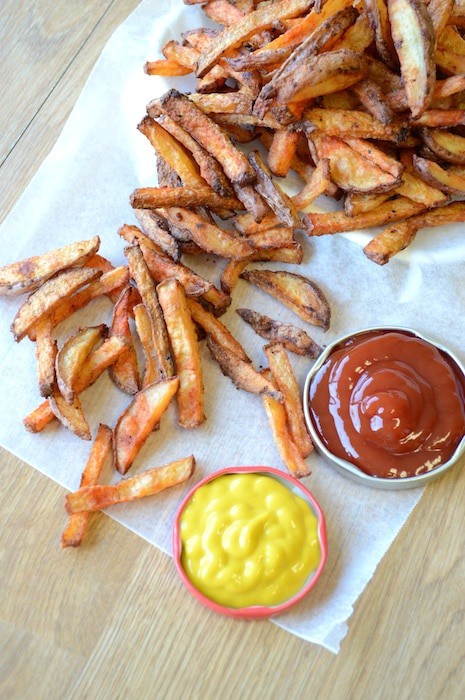 This recipe for homemade french fries was a collaboration between a couple of the girls and was a house favorite, hands down, because they taste like restaurant fries but come from your own oven!
When I made this recipe I was hoping the girls would all magically appear so we could dig in together. After graduating from college, we spread out across the country to pursue different avenues, so I miss them dearly!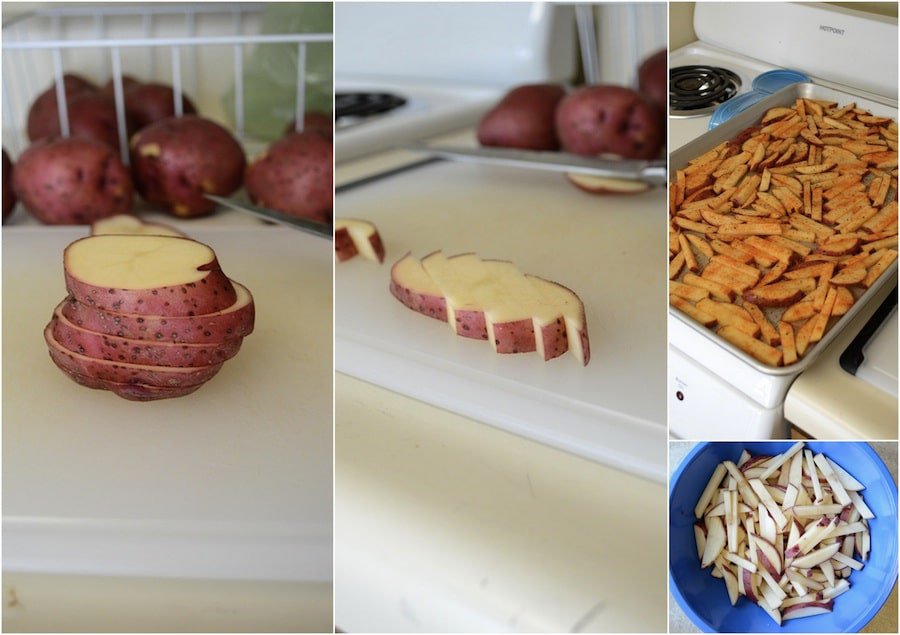 I used 7 large potatoes, which made quite a big batch for just Ryan and I.
4 things to note for making crispy homemade french fries:
1- slice them thin
2- season them well
3- spread them out in only 1 layer on the baking sheet, you may have to bake them in batches
4- the flip is important (see below!)
Oh guys – I forgot, the 5th thing to note – serve them with any kind of dipping sauce :-)
I am one of those people who like to mix my ketchup, mustard, and barbecue sauce together. Do you do that?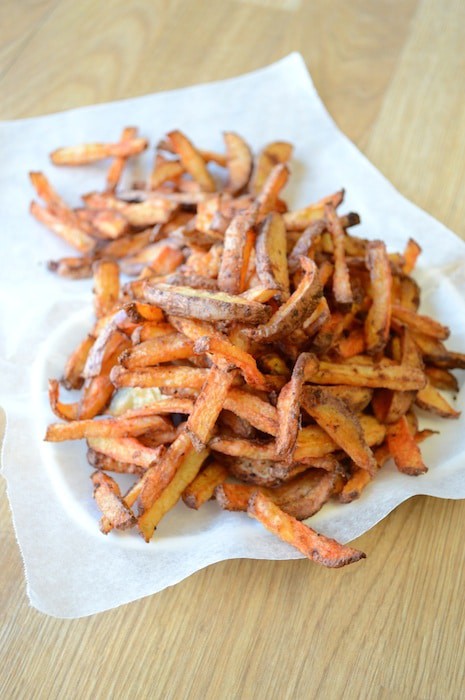 Alright, so the 4th thing to note in making crispy homemade french fries is "the flip".
What does this mean?
After the potatoes bake for about 20 minutes, you should flip them. In our house the girls used to flip them one by one (dedication I know!), rotating the fries 180 degrees to make sure each side gets nice and brown.
If you don't want to spend the time rotating each french fry (and avoid burning your fingers) you can use a fork or small flipper to do your best to flip them. Don't forget to spread them back out into 1 layer as best as you can.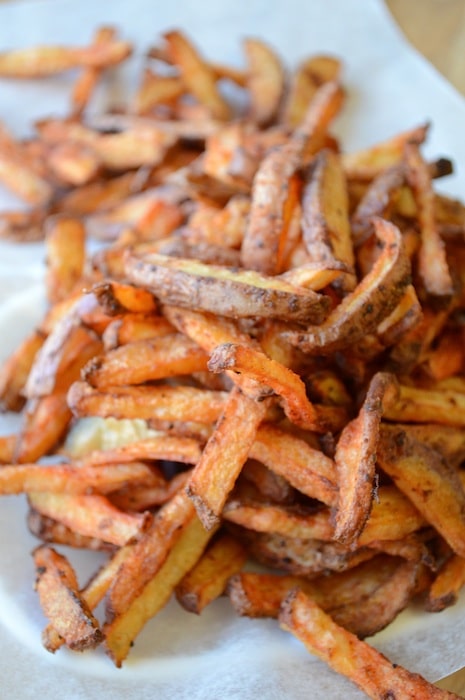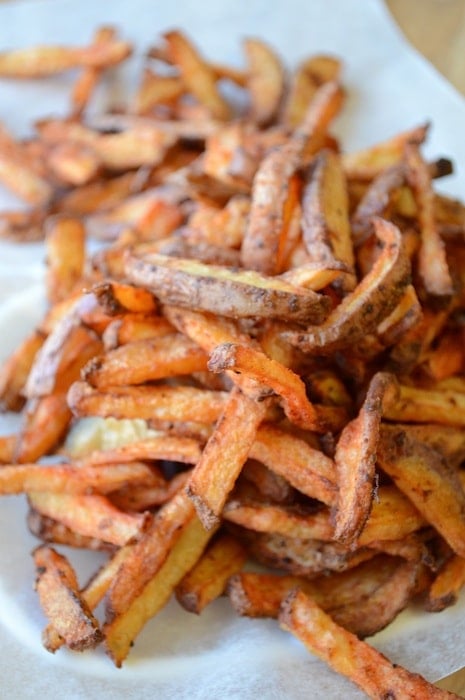 All of this prepping and flipping is worth it!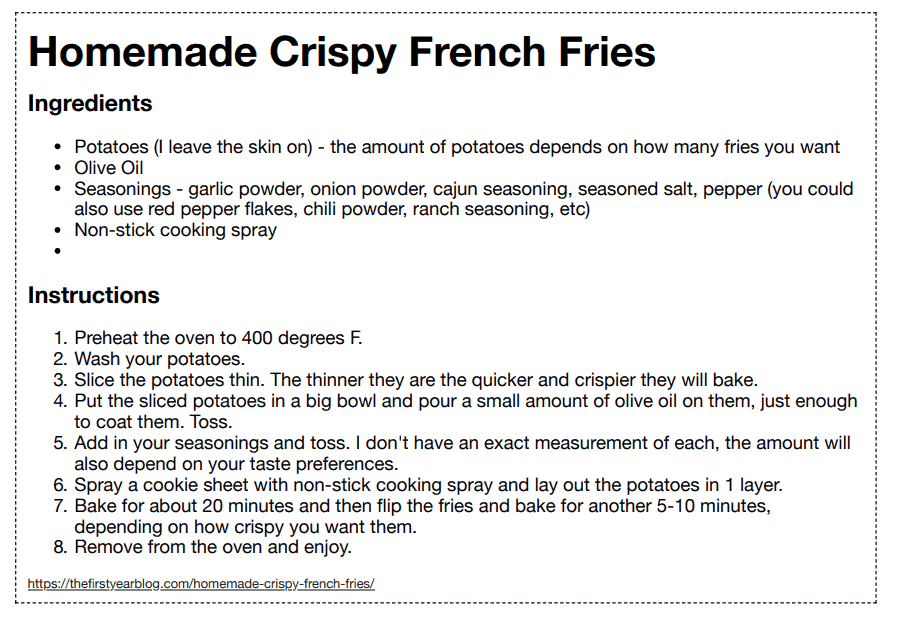 So now you've been let in on our secret french fry recipe.
Good thing you guys won't have to share yours with 11 girls!