Homemade Alfredo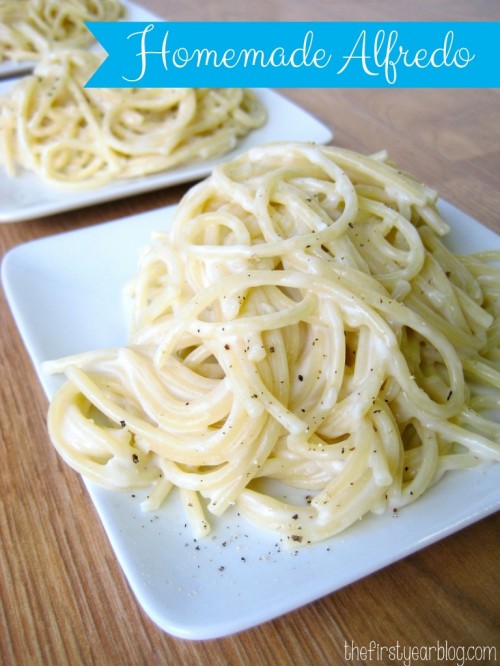 I have a lot of fun trying new pasta recipes. Most of the time they turn out well. But I am not going to lie, sometimes there is a fail, and not even mass amounts of parmesan cheese will make it better. Those don't make it to the blog :)
Everyone raves about this place called Olive Garden.. but for those of us who have gluten allergies, just walking in the door is a scary thought. But I am pretty sure this homemade alfredo dish almost out does Olive Garden.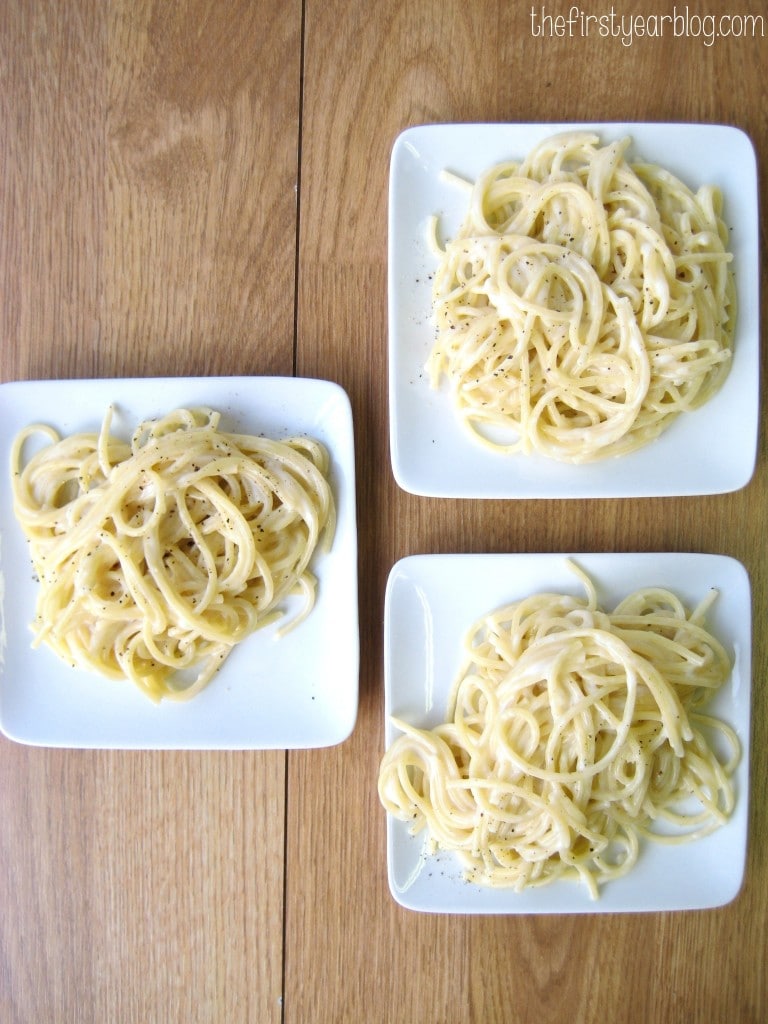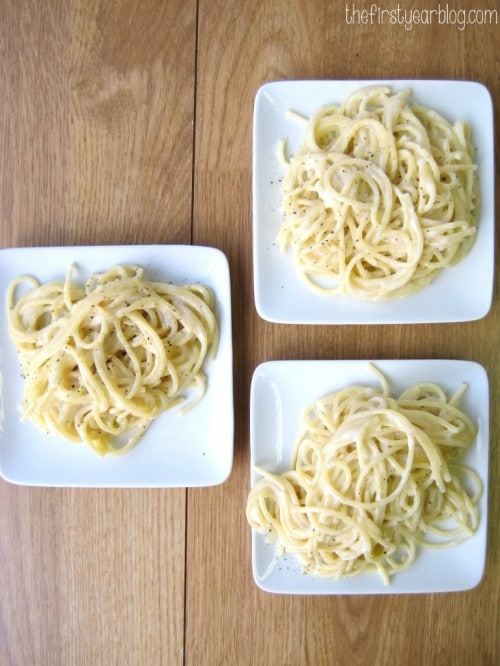 Ingredients
2 cups milk (I used skim, but a richer milk will make a richer sauce)
4 oz cream cheese, reduced or low fat
3 tbsp flour (I use Cooqi for all my gluten free needs)
1 tsp salt
1 tbsp butter
5-6 cloves garlic, minced
1/2 cup parmesan cheese, grated/shredded
pasta, 1 regular sized box
optional: cooked chicken
Instructions
Begin to cook the pasta.
In a blender/food processor, mix together milk, cream cheese, flour, and salt. Blend until smooth.
In a large skillet over medium-high heat, melt butter.
Add in minced garlic and saute for about 30 seconds.
Add in milk mixture.
Allow to simmer for 3-4 minutes, stirring frequently.
Sauce will thicken as it's cooking.
Remove from heat and add in the cheese and chicken if using.
Mix well and cover the pan. Allow to sit for about 10 minutes.
Once sauce is done, add it to the cooked pasta and serve.
https://thefirstyearblog.com/homemade-alfredo/
Recipe adapted from
The Cookin Chicks
My go-to gluten free noodles are Ancient Harvest Quinoa brand.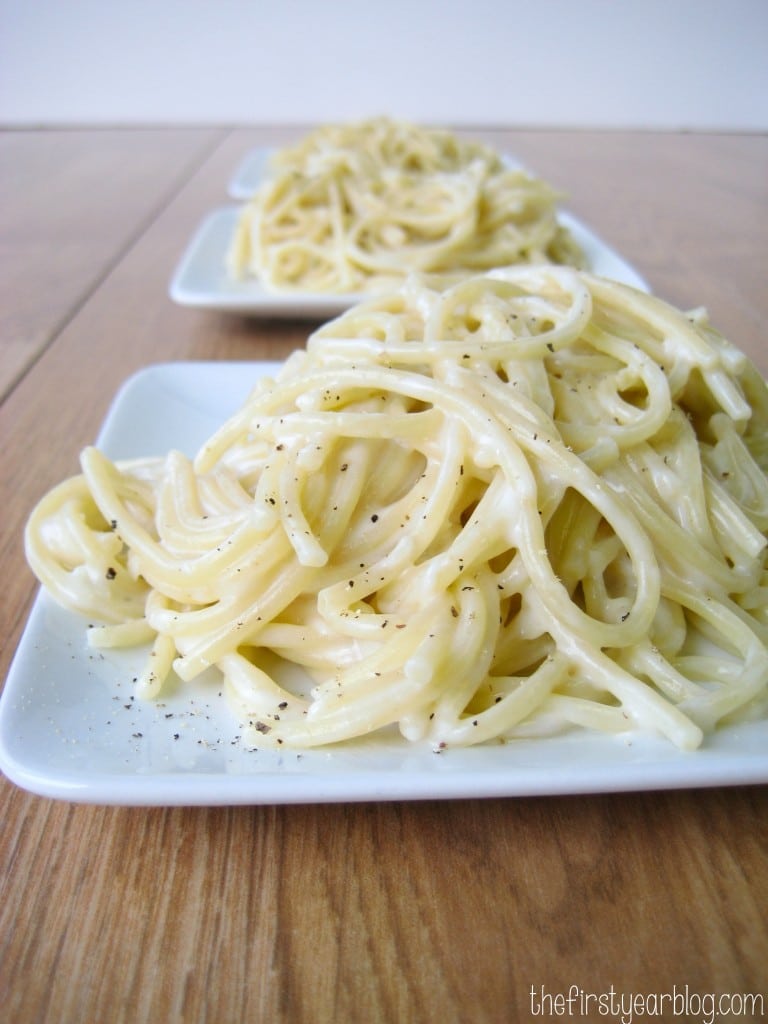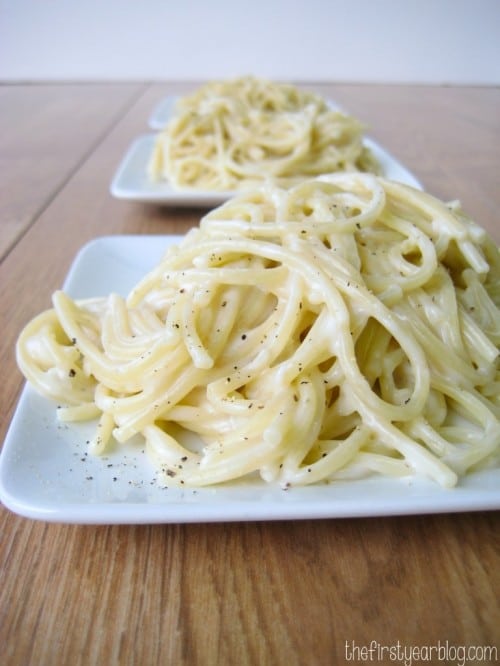 Yum. See, with this recipe you don't even need Olive Garden.