Hershey's Chocolate Chocolate Cake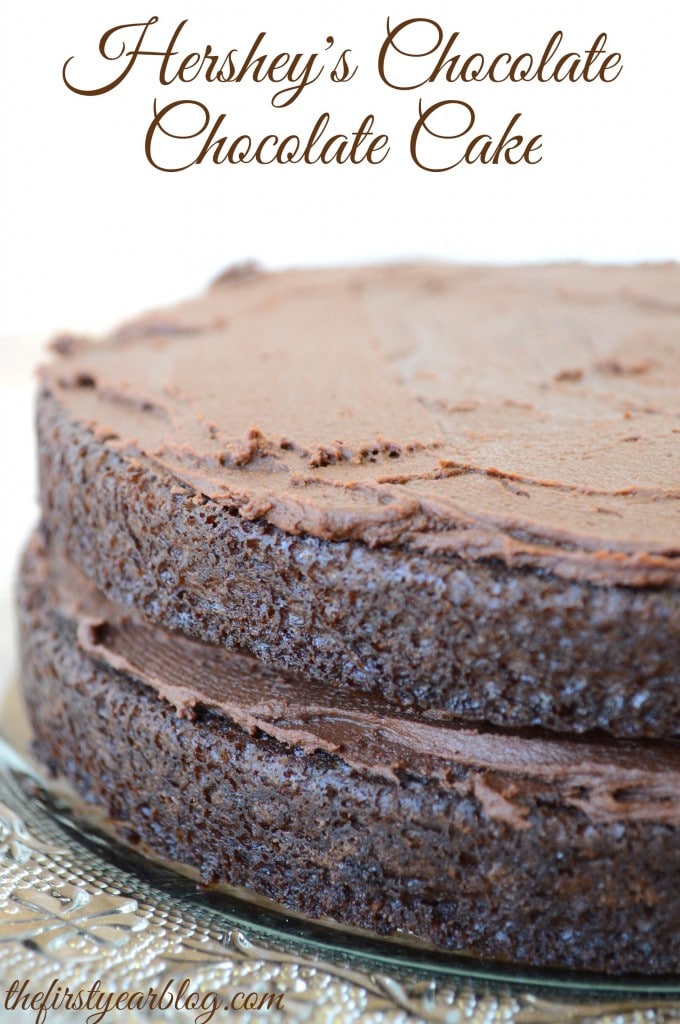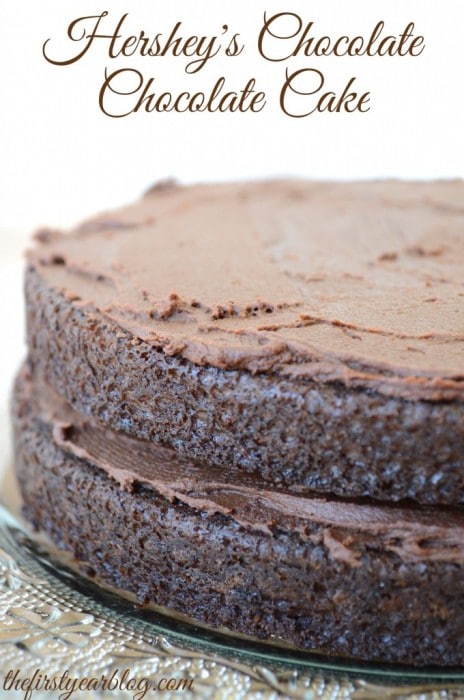 I will never make any other chocolate cake again, it's like I've found my chocolate cake soul mate. It's a wonderful thing that Hershey's already converted this recipe into several variations- a 1 layer cake, a 2 layer cake, a 3 layer cake, a bundt cake, and cupcakes.
I definitely see a hershey's chocolate chocolate bundt cake in my near future.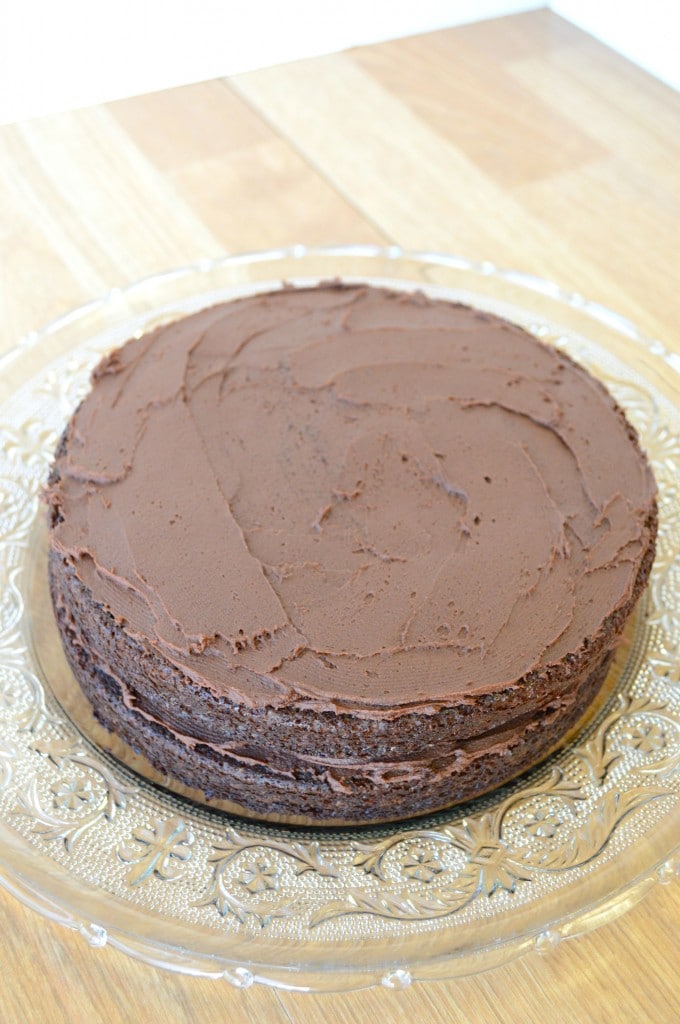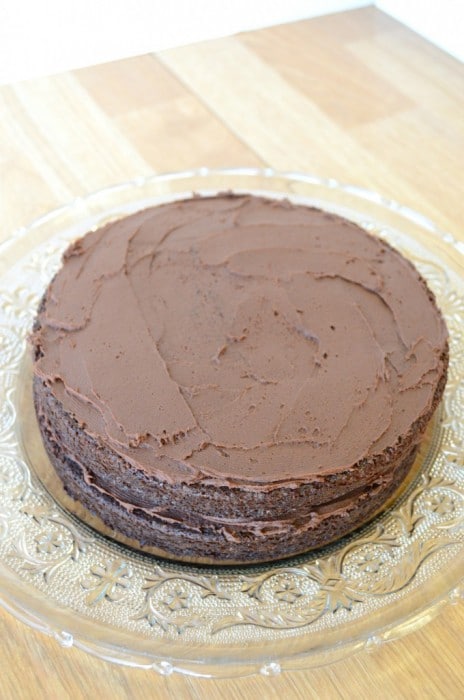 I made this cake over a weekend when Ryan was gone at a racquetball tournament, which means I used gluten free flour and almost devoured the whole thing before he got home. This is my first layered cake of any kind- it turned out perfect and so divine that I felt like I could have ordered it from any swanky restaurant.
And I got to use my Grandma's glass plate for the first time, so it was extra special.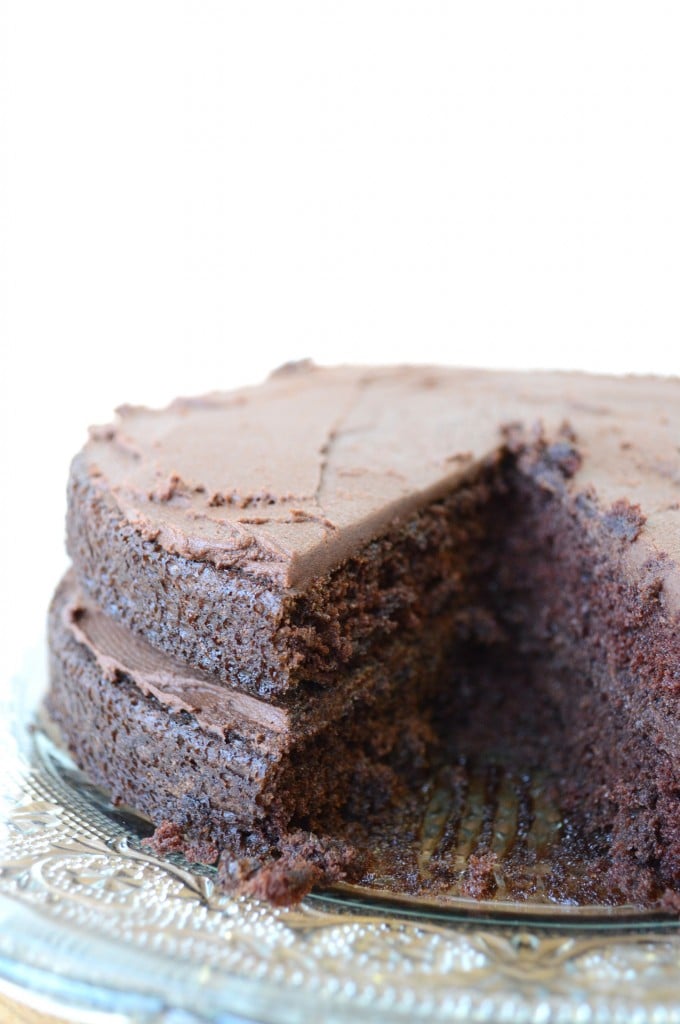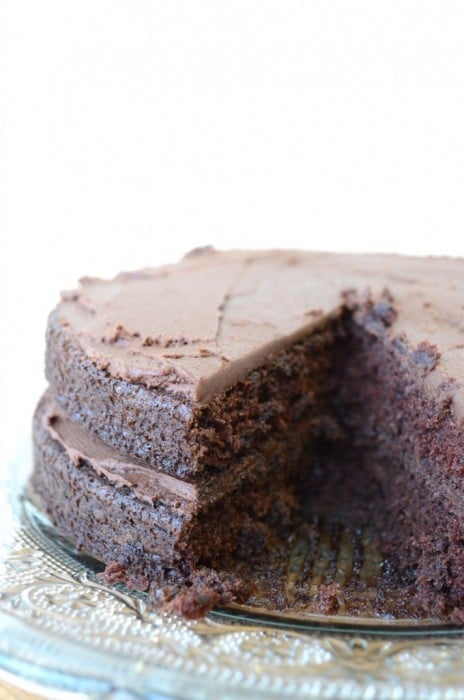 Hershey's Chocolate Chocolate Cake
Ingredients
Chocolate Cake (for two 9-inch rounds)

2 cups sugar
1 & 3/4 cup all purpose flour
3/4 cup Hershey's Cocoa
1 & 1/2 tsp baking powder
1 & 1/2 tsp baking soda
1 tsp salt
2 eggs
1 cup milk
1/2 cup vegetable oil
2 tsp vanilla
1 cup boiling water

Chocolate Frosting (about 2 cups)

1/2 cup (1 stick) butter
2/3 cup Hershey's Cocoa
3 cups powdered sugar
1/3 cup milk
1 tsp vanilla
Instructions
Chocolate Cake

Heat the oven to 350 degrees F.
Grease and flour two 9-inch round baking pans.
Stir together the sugar, flour, cocoa, baking powder, baking soda and salt in large bowl.
Add the eggs, milk, oil and vanilla; beat on medium speed of mixer for 2 minutes.
Stir in the boiling water (batter will be thin).
Pour the batter into the prepared pans.
Bake for 30 to 35 minutes or until toothpick comes out clean. Cool 10 minutes; remove from pans to wire racks. Cool completely before frosting.

Chocolate Frosting

Melt the butter in a saucepan.
Stir in the cocoa.
Alternately add powdered sugar and milk, beating to spreading consistency.
If needed, add a small amount of additional milk.
Stir in vanilla, and frost the cake.
https://thefirstyearblog.com/hersheys-chocolate-chocolate-cake/
I only made about 1 cup of frosting for this cake because I didn't want to coat the sides. The frosting is very rich, forewarning, if you use all 2 cups you'll probably want a glass of milk – anyone else thinking of "If you give a mouse a cookie"?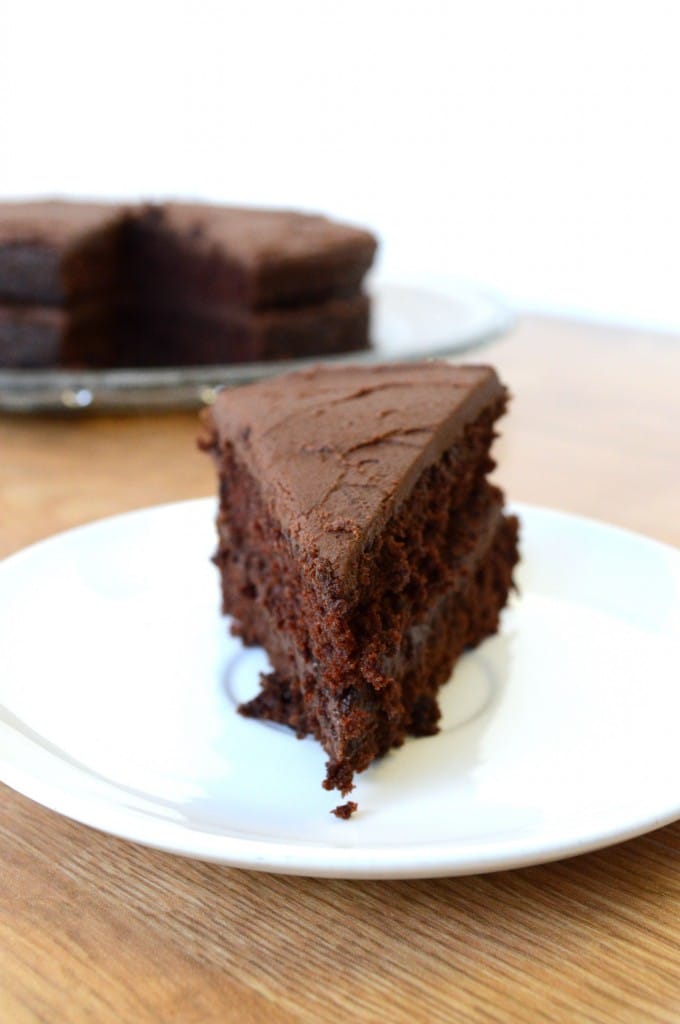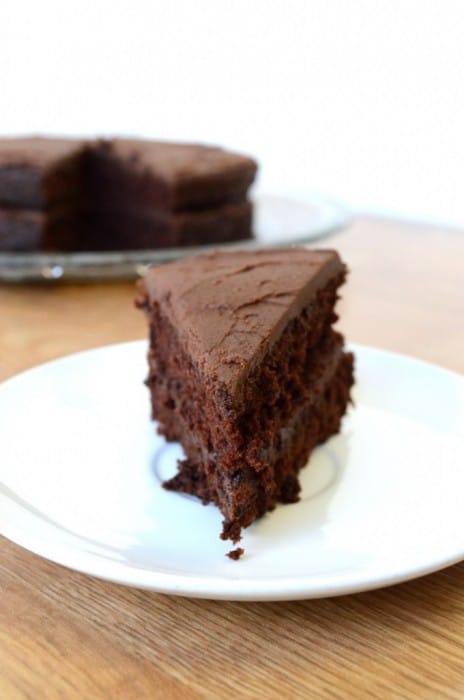 I made this recipe with Hershey's Cocoa so I am not sure how another brand would compare. Be sure to check out the Hershey's website here if you are wanting the other variations (1 layer, 3 layer, bundt, and cupcakes) of this recipe.