Hershey's Chocolate Chocolate Cake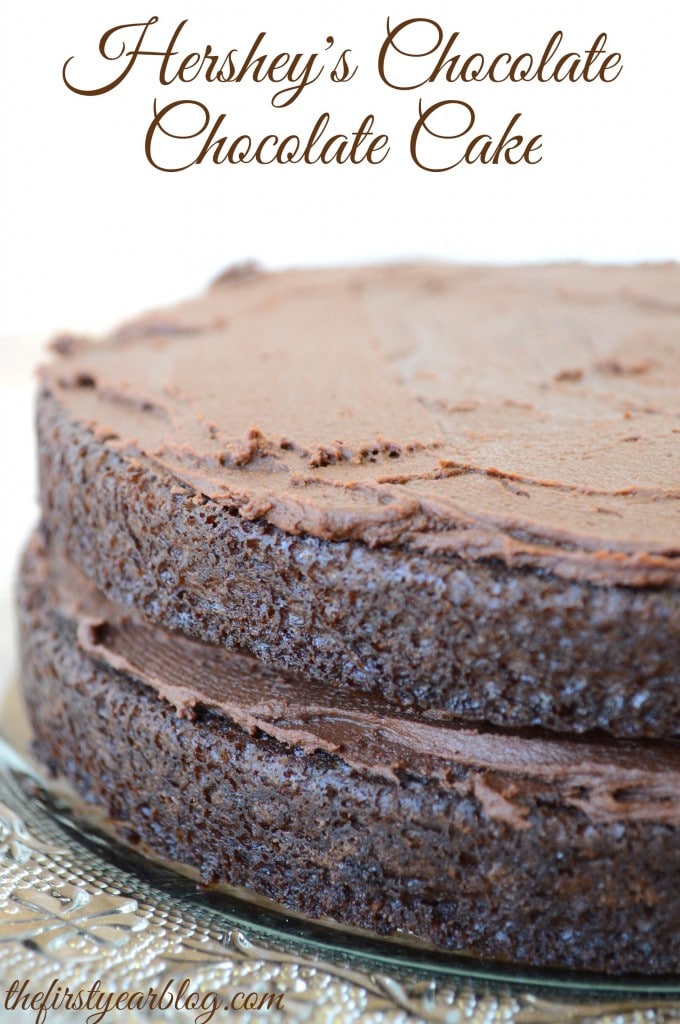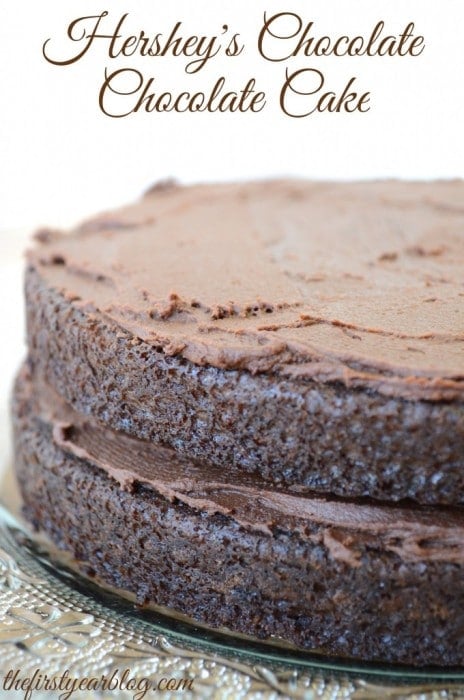 I will never make any other chocolate cake again, it's like I've found my chocolate cake soul mate. It's a wonderful thing that Hershey's already converted this recipe into several variations- a 1 layer cake, a 2 layer cake, a 3 layer cake, a bundt cake, and cupcakes.
I definitely see a hershey's chocolate chocolate bundt cake in my near future.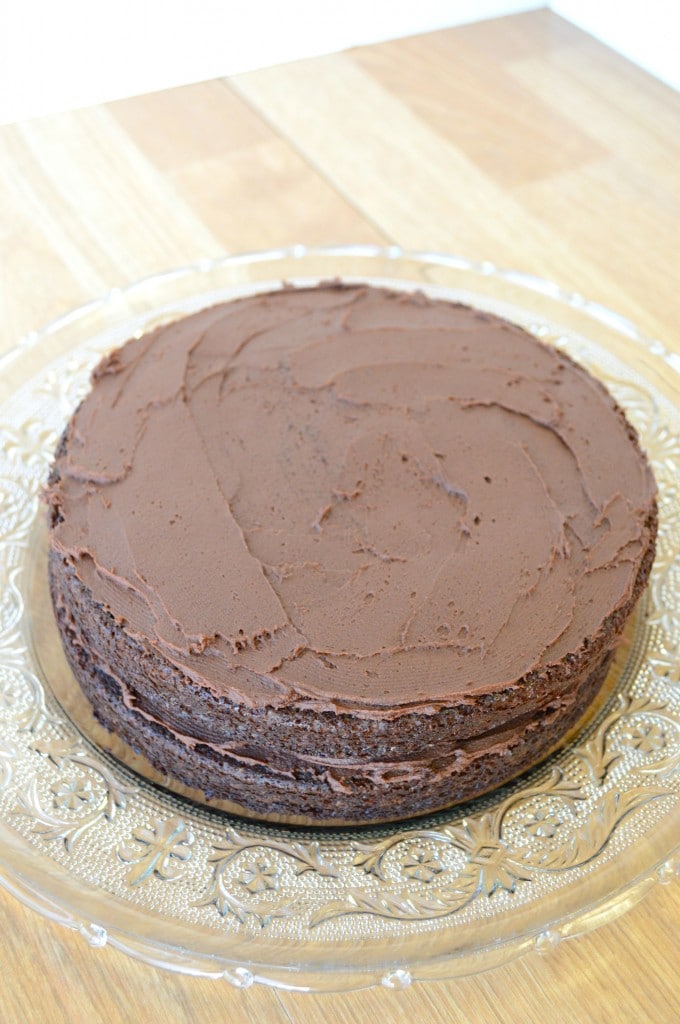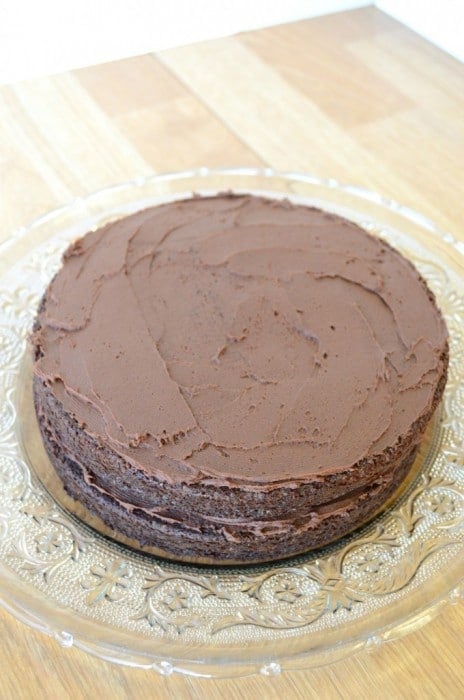 I made this cake over a weekend when Ryan was gone at a racquetball tournament, which means I used gluten free flour and almost devoured the whole thing before he got home. This is my first layered cake of any kind- it turned out perfect and so divine that I felt like I could have ordered it from any swanky restaurant.
And I got to use my Grandma's glass plate for the first time, so it was extra special.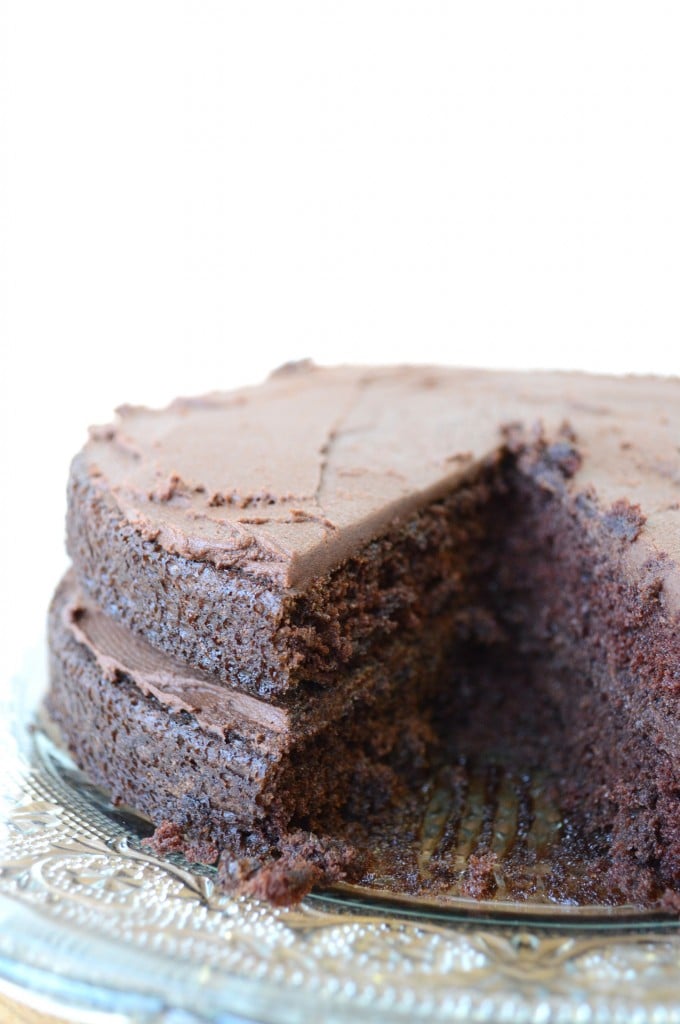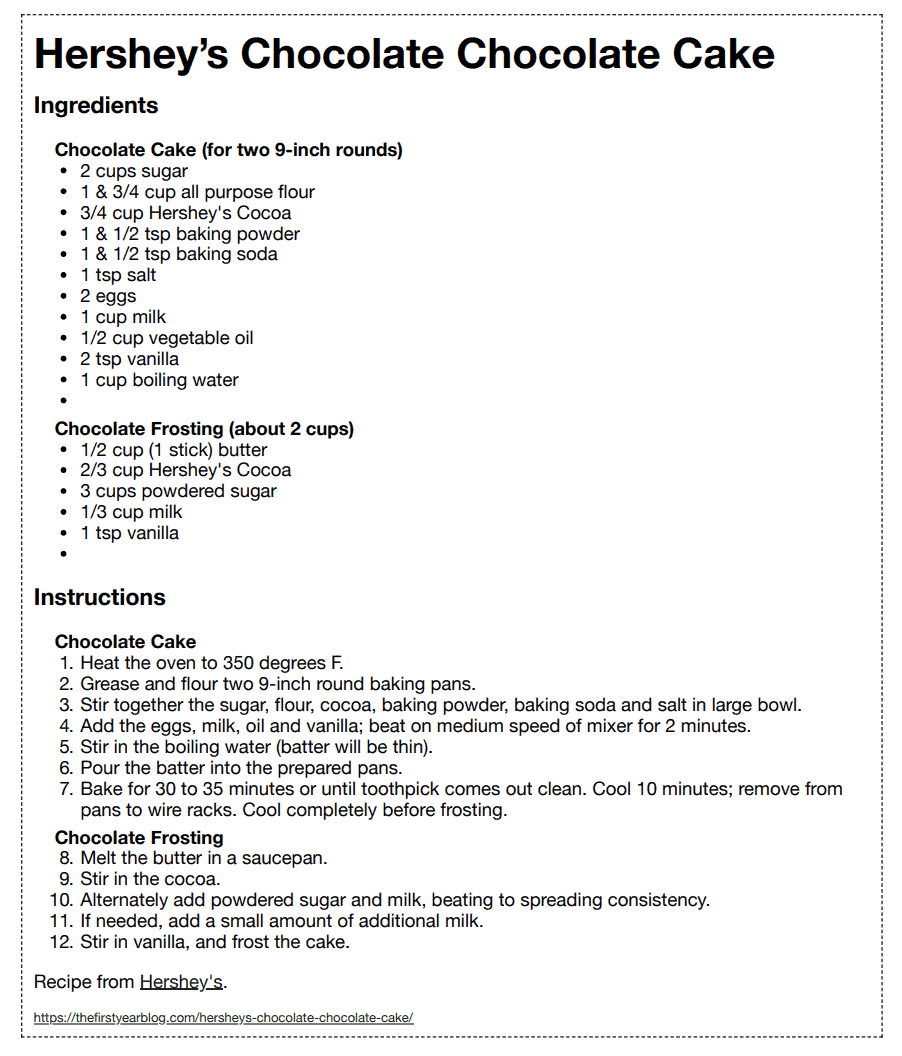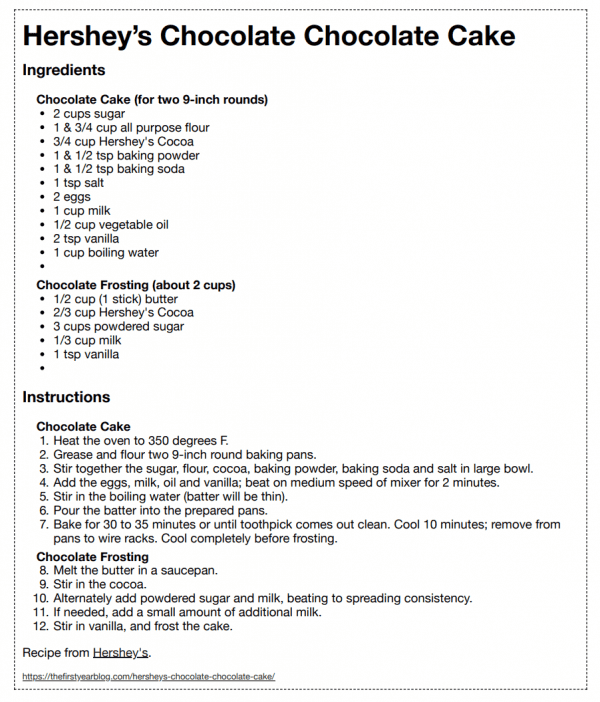 I only made about 1 cup of frosting for this cake because I didn't want to coat the sides. The frosting is very rich, forewarning, if you use all 2 cups you'll probably want a glass of milk – anyone else thinking of "If you give a mouse a cookie"?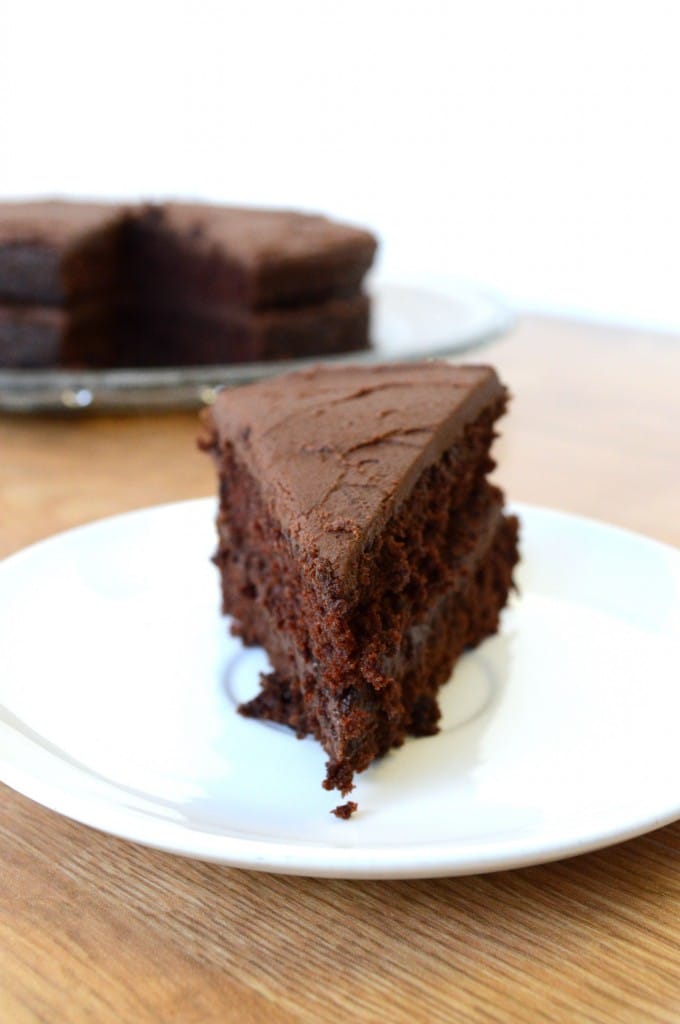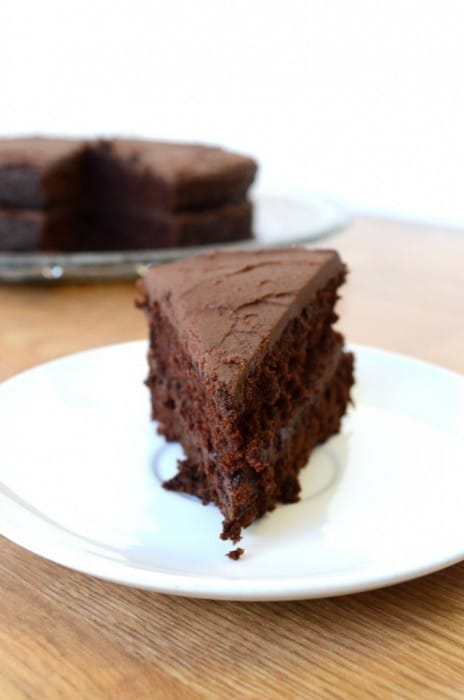 I made this recipe with Hershey's Cocoa so I am not sure how another brand would compare. Be sure to check out the Hershey's website here if you are wanting the other variations (1 layer, 3 layer, bundt, and cupcakes) of this recipe.