Heath Bar Cookies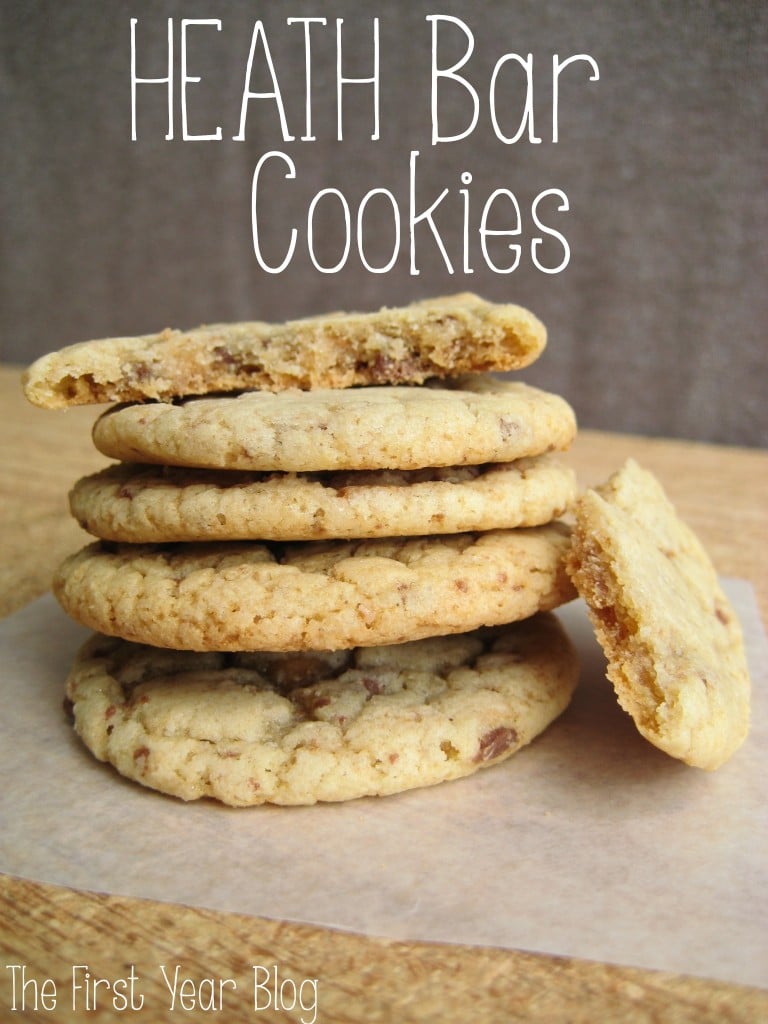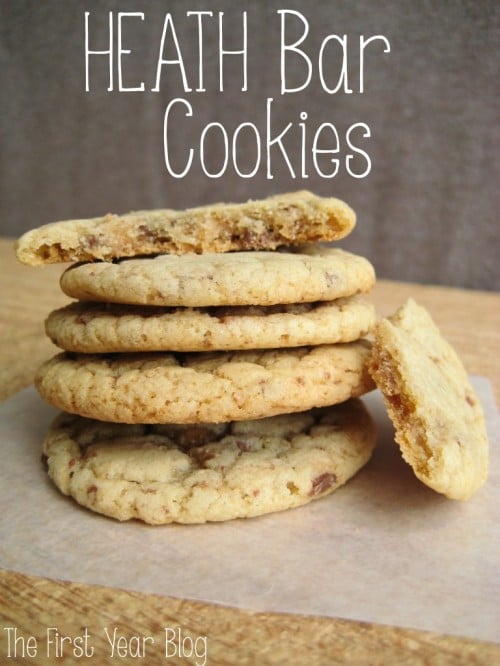 Stuffing any kind of candy bar in a cookie is a wonderful idea, here they are Heath Bar Cookies.
Ingredients
2 1/4 cups all-purpose flour
1 tsp baking soda
1/2 tsp salt
1/2 cup (1 stick) butter, softened
3/4 cup sugar
3/4 cup packed brown sugar
1 tsp vanilla extract
2  eggs
1 1/3 cups (8 oz. pkg.) Heath Bits
Directions
Heat oven to 350°F. Lightly grease cookie sheet or line with parchment paper.
Stir together flour, baking soda and salt; set aside. Beat butter, granulated sugar, brown sugar and vanilla in a large bowl until well blended. Add eggs; beat well. Gradually add flour mixture, beating until well blended. Stir in toffee bits.
Form dough balls with 1/2 to 1 tbsp of dough and place onto prepared cookie sheet. Bake 9 to 11 minutes or until lightly browned. Cool slightly; remove from cookie sheet to wire rack. Cool completely. Makes about 48 heath bar cookies cookies.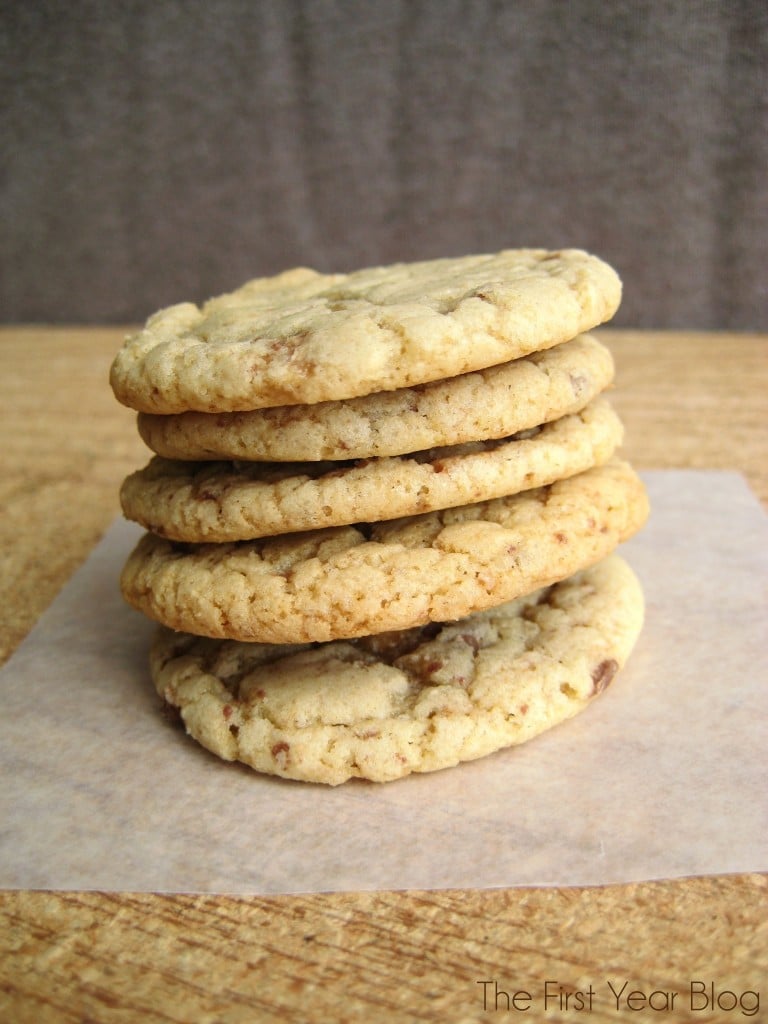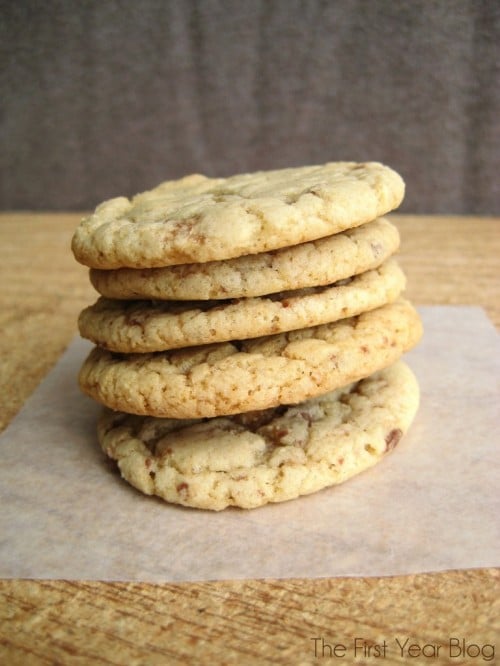 Recipe Source: Hersey's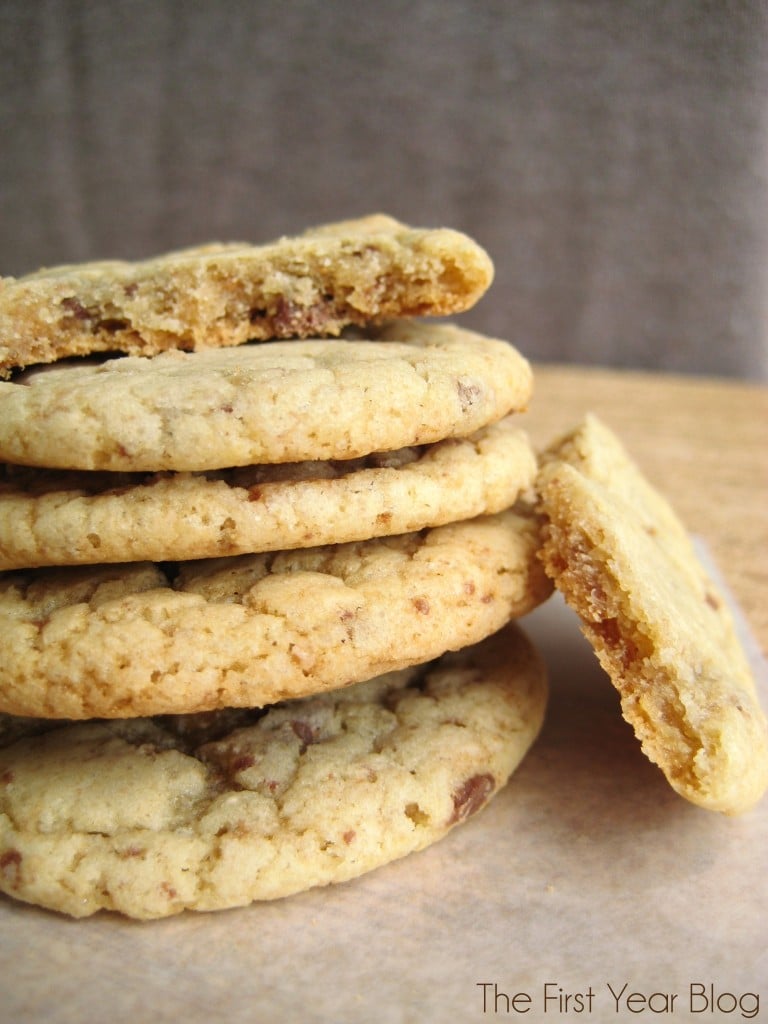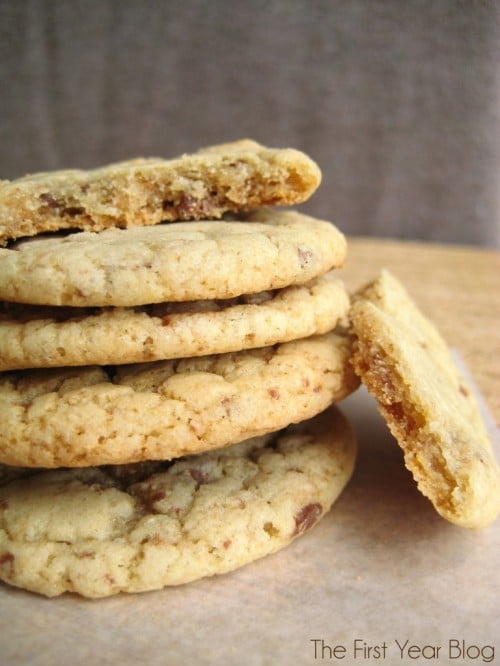 A classic simple recipe from Hersey's.. and who better to trust, enjoy!
Linking to these parties!