Want our top 10 essential dessert recipes?
Get our favorite classic recipes in your inbox! It's 100% free, but we might make you hungry!
Heart Shaped Classic Cheesecake
Heart Shaped Classic Cheesecake – a classic cheesecake recipe perfect for Valentine's Day!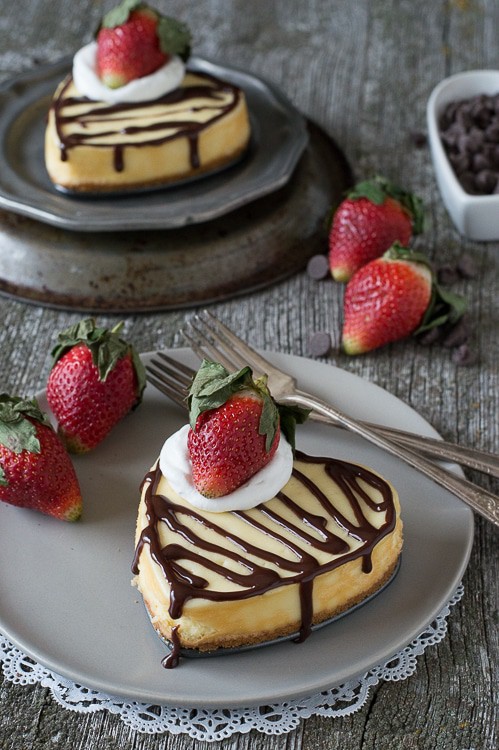 Day three of Valentine's Cheesecake Week!
The last two cheesecake recipes we shared for Valentine's Cheesecake Week were both no bake mini cheesecake recipes. Today's cheesecake is the big kahuna – Heart Shaped Classic Cheesecake.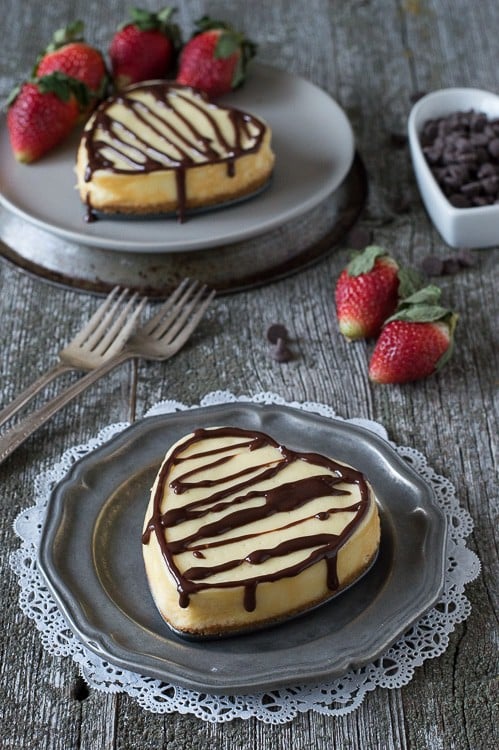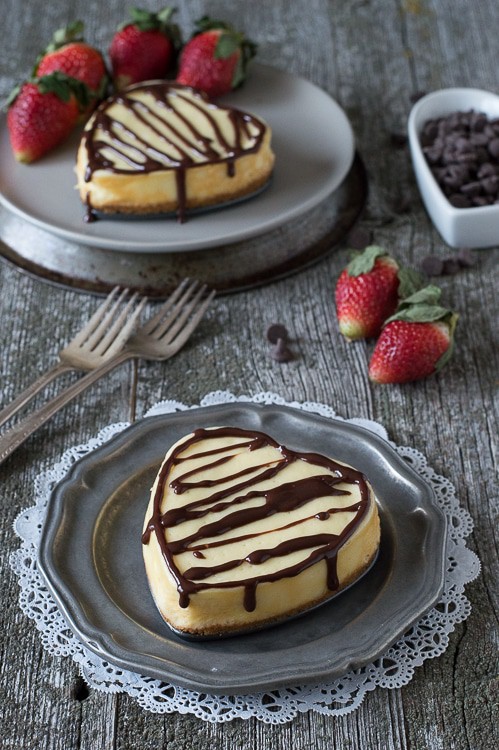 It's traditional, meaning the flavor is that of a classic cheesecake. There is nothing frilly or over the top about this traditional cheesecake. If you're looking for over the top I suggest this adorable oreo cheesecake we posted earlier this week.
Our heart shaped cheesecake is baked so it has that classic cheesecake texture. I had mentioned earlier this week that I've only made baked cheesecake once. In my whole life. Now twice.
If you're like me, I was a bit nervous about making a baked cheesecake because I didn't want mine to end up with a cracked top or sagging in the middle. If I was going to spend the time making the cheesecake, I wanted it to be perfect.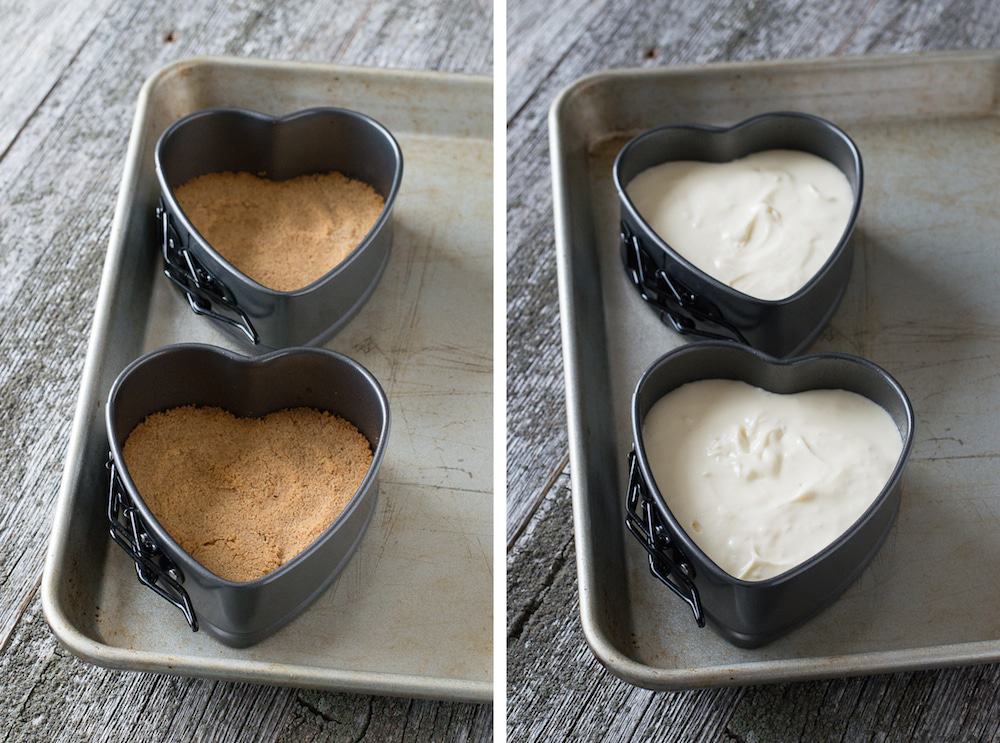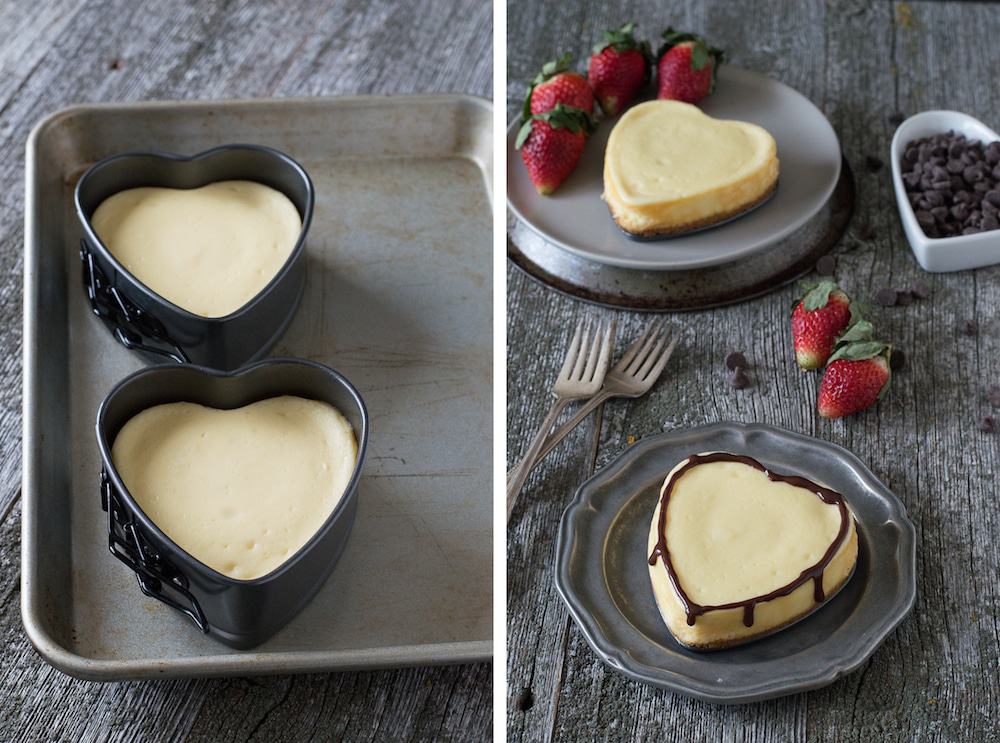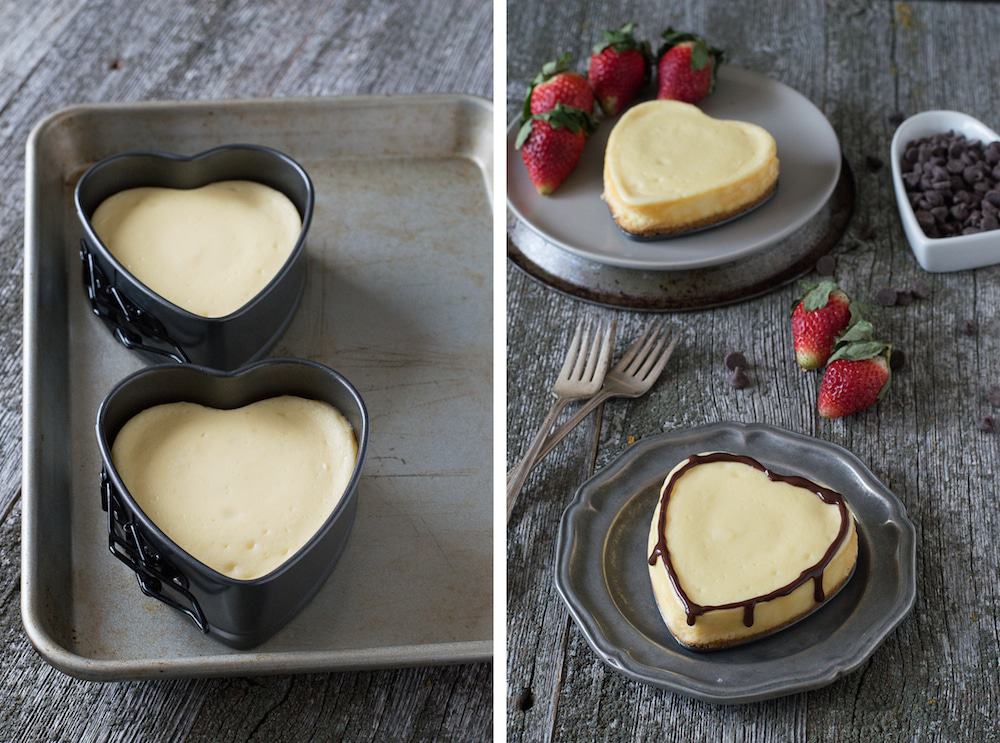 But let's de-bunk this myth, making baked cheesecake isn't difficult! It's kind of like that time I made fried donuts for the first time and thought I was going to burn my house down. But it didn't happen :)
The good news is that you have a buddy (that's me!) to help you walk through the process of making cheesecake. So get your cream cheese out because by the end of this I hope you'll have learned how to make a classic cheesecake like a pro!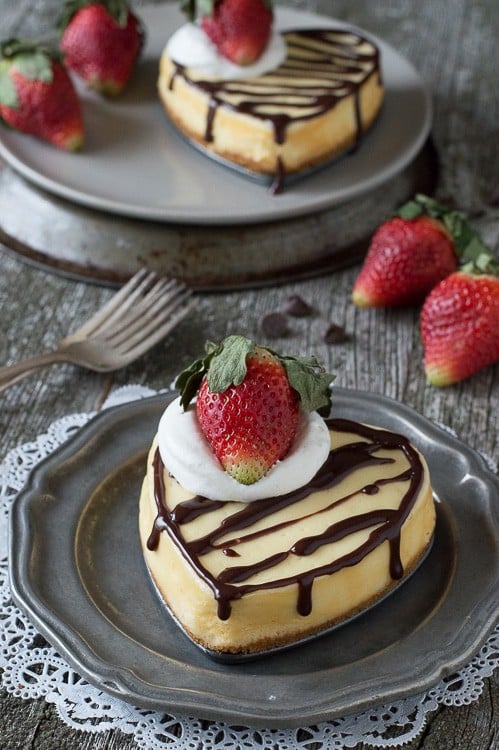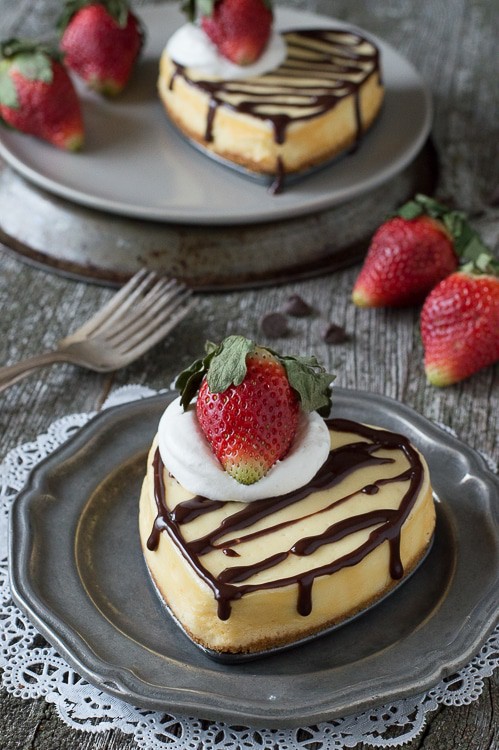 A few tips:
• If you are looking for heart shaped springform pans here are the ones I have. You could also make this recipe using one 8 or 9 inch springform pan or two 4 inch springform pans. If you don't own a springform pan, you could make this recipe in an 8×8 inch square baking dish and turn the recipe into cheesecake bars.
• The cheesecake is done baking when the middle of the cake is a bit jiggly but not sticky when you touch it. Be sure to turn the oven off and open the over door but leave the cheesecake in the oven for 30 more minutes. This will help the cheesecake set. After 30 minutes, remove the cheesecake from the oven and will it to sit on a cooling rack for 30 more minutes. After the cheesecake has cooled a second time, then carefully remove the springform pan. Use a small knife or flat spatula around the edges of the pan to help release the cheesecake.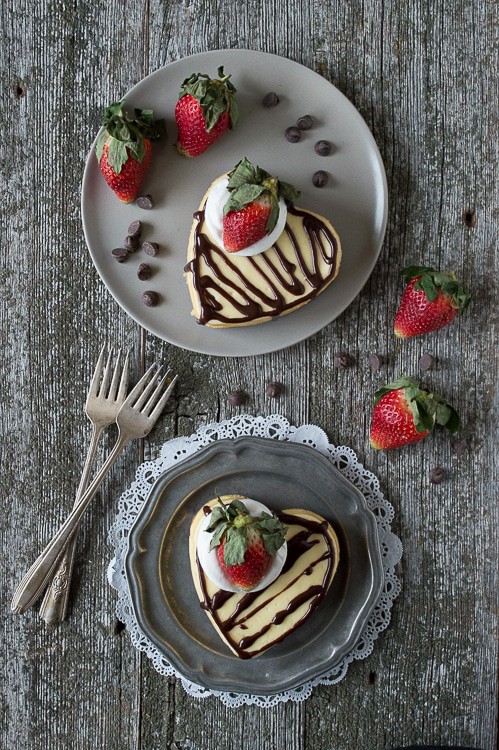 Heart Shaped Classic Cheesecake
Yield: 2 mini heart shaped cheesecakes
Total Time:1 hour 20 minutes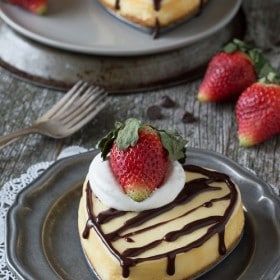 Ingredients:
Crust
6 graham crackers, made into crumbs
2 tbsp butter, melted
Cheesecake
1, 8 oz, package cream cheese, softened
1/4 cup sugar
1/4 tsp vanilla extract
1 egg
Chocolate Drizzle
1/4 cup chocolate chips
1/4 cup heavy cream
Optional: Cool whip, strawberries
Directions:
Crust
Pre-heat the oven to 400 degrees F. Place the graham crackers in a food processor or blender and pulse until they are crumbs.
Melt the butter in a small saucepan. Once melted, combine the butter and graham cracker crumbs in a bowl until the mixture is thick.
Lightly coat the heart shaped pans with non-stick cooking spray.
Place 4 tbsp of the graham cracker crumb mixture in the bottom of each pan and firmly press into the pan with a spatula.
Place the heart pans on a baking sheet and bake for 7-8 minutes, until the edges begin to brown.
Remove the pans from the oven and turn the oven temperature down to 325 degrees F.
Cheesecake
Combine the cream cheese, sugar, and vanilla in a mixing bowl, and beat using an electric mixer until fluffy.
Add in the egg and beat until incorporated.
Evenly divide the cheesecake mixture between the two pans, lightly shaking them back and forth to make the cheesecake smooth.
Bake for 25 minutes, or until the middle is a bit jiggly but not sticky when you touch the top.
Turn the oven off and leave the door open and allow the cheesecakes to sit in the oven for 30 minutes.
After 30 minutes, remove the cheesecakes from the oven and let them sit on a cooling rack for 30 more minutes.
Carefully remove the springform pans, refrigerate the cheesecake until you're ready to serve them.
Chocolate Drizzle
In a small sauce pan over low heat, combine the chocolate chips and heavy cream. Stir occasionally until everything is melted. Allow the chocolate to cool so it's not too runny. Transfer the chocolate to a squeeze bottle or ziploc bag with one corner cut off and outline the cheesecakes with chocolate and drizzle more chocolate in the middle.
Before serving drizzle with chocolate and add a dollop of cool whip and a strawberry.
Products used to make this recipe
(may include affiliate links)