Want our top 10 essential dessert recipes?
Get our favorite classic recipes in your inbox! It's 100% free, but we might make you hungry!
Habanero Buffalo Chicken Dip
This shop has been compensated by Collective Bias, Inc. and its advertiser. All opinions are mine alone. #SauceOn #CollectiveBias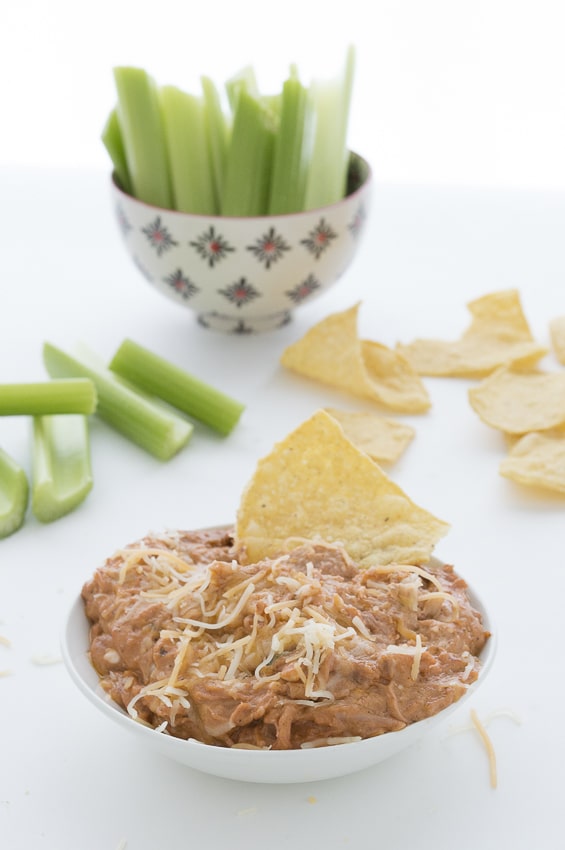 Do you have friends or family that love spicy, bold flavors? Or do you like to kick things up a notch in the kitchen? If that's you, than we have the perfect recipe for you to keep on hand to please those spicy loving folk – Habanero Buffalo Chicken Dip.
The resident spice lover in my house is my husband, Ryan. He eats all sorts of spicy peppers, condiments, and sauces that I would never touch with a 10 foot pole, but he really enjoys them! And bless my sweet husband for putting up with my more tame cooking preferences. I did serve him plain white rice with black beans one time and he didn't say anything about my bland cooking until it came up in conversation several months later. After that conversation I made a mental note to add more spice to his portions :)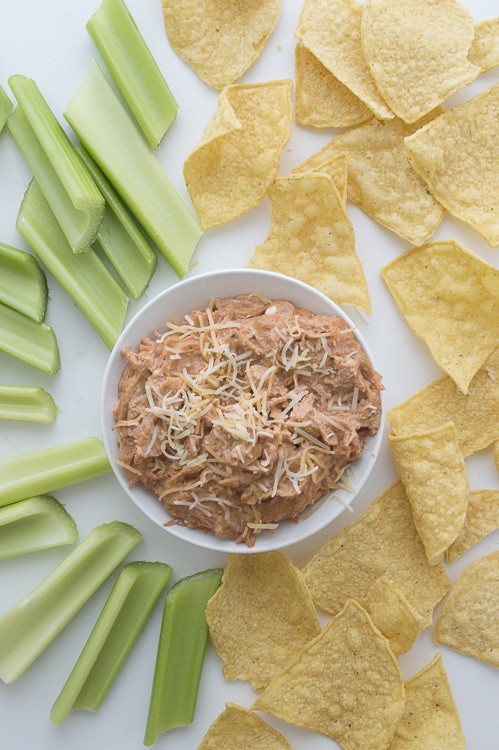 I wanted to make Ryan something that he would really enjoy, and his favorite foods are dips and anything spicy so this Habanero Buffalo Chicken Dip is right up his alley.
After I told Ryan what I was making he was all fired up to go to Target with me to get the supplies, at 9pm on Friday night, haha.

I love going to Target to browse the kitchen section and as we were walking by, Ryan noticeably picked up his pace – I teased him because I thought he didn't want to stop and look at all the beautiful kitchen gadgets (which are my weakness, can I get an amen food bloggers?!) but he said that he was excited to find the condiment aisle so he could pick the boldest, spiciest hot sauce for the dip. He picked a red habanero hot sauce from El Yucateco, and it was a winner because the dip disappeared quickly! I am sure he will ask me to make this dip again in the future, maybe even next weekend!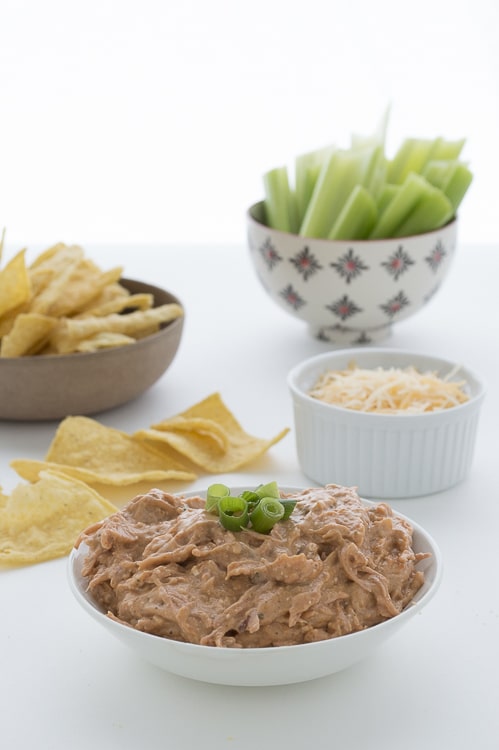 Habanero Buffalo Chicken Dip
Yield: 2-3 servings
Total Time:1 hour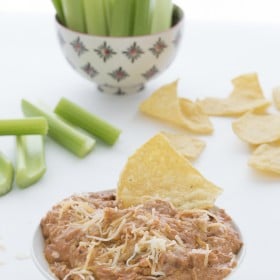 Ingredients:
2 tbsp El Yucateco Red Habanero Hot Sauce
1/2 cup ranch dressing
1 cup shredded colby jack cheese
1 cup shredded chicken
4 oz cream cheese, softened
Chips, crackers or fresh vegetables for serving
Directions:
Spray a small crock pot (2qt) with non-stick cooking spray.
Put the El Yucateco hot sauce, ranch dressing, shredded cheese, shredded chicken, and cream cheese in the crock pot and set to low.
After 20 minutes stir everything together, as the cream cheese and cheese are starting to melt. Continue to cook the dip on low for 40 additional minutes, until everything is combined and hot.
Serve with chips, crackers, or fresh vegetables.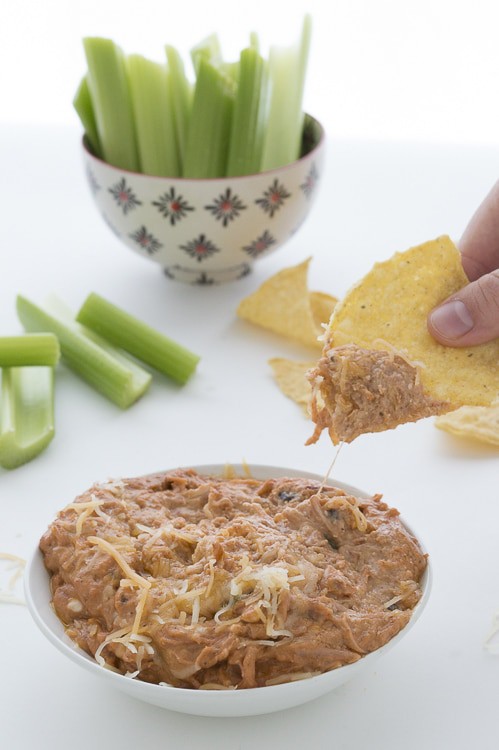 If you feel like you can handle some heat and typically like to eat hot salsa, as opposed to mild or medium salsa, than 2 tbsp of habanero hot sauce should be perfect for your palate. If you prefer medium or mild salsa, I would suggest only putting in 1/2 to 1 tbsp of the habanero hot sauce.