Grilled Vegetable Pesto Pasta Salad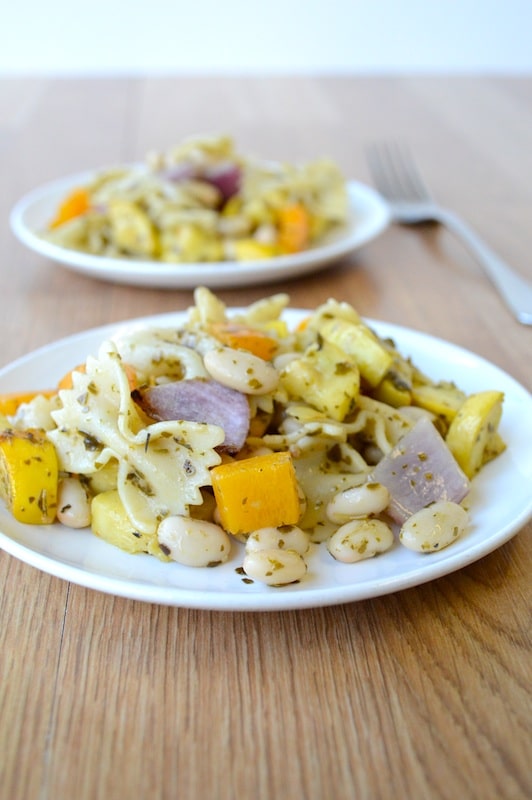 Let's talk pesto. Earlier this week I mentioned that this hershey's chocolate chocolate cake I made is like my chocolate cake soul mate. Well, pesto is my pasta sauce soul mate.
I've been finding a ton of recipes to use pesto in, but I really like this one because it calls for great northern beans and zucchini. Both of these are a little plain on their own, but provide a hearty balance to this pasta salad.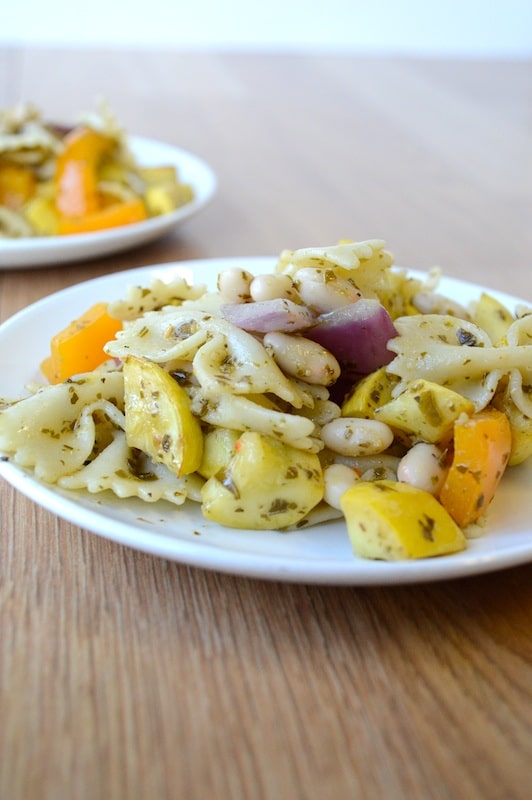 Oh no, here I go again cooking with bow tie pasta. I talked about my obsession for bow tie pasta in this recipe post for spinach pesto, which doesn't actually use any pesto, but uses spinach as the base.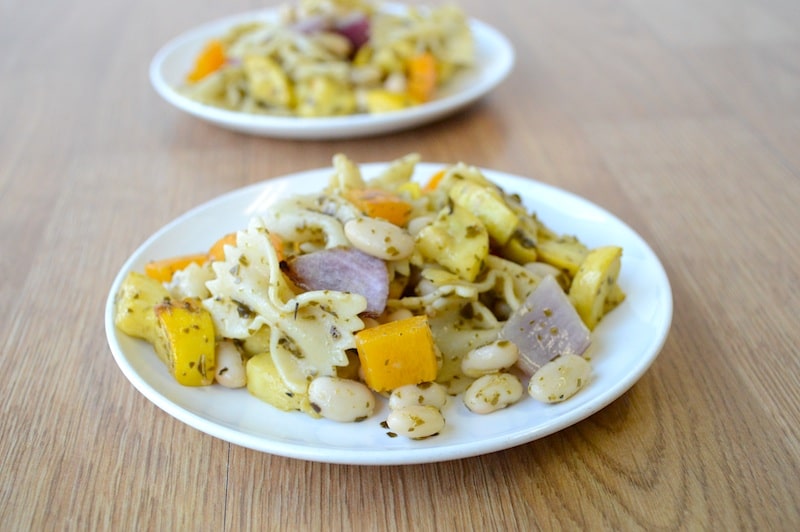 This recipe is technically a pasta salad, which I usually assume means cold, but this one is delicious straight out of the fridge or warmed up. As long as it gets in your mouth you'll be happy :-)

Grilled Vegetable Pesto Pasta Salad
Ingredients
1 zucchini or yellow squash (or both), cut into half moons
1 red bell pepper, seeded, cut into 1-inch-thick slices (I used orange)
1 red onion, cut into 3/4-inch-thick slices
1 tbsp Italian seasoning
1 tbsp olive oil
3 cups pasta
1 15.5-oz. can great northern beans, drained and rinsed
1 7-oz. container refrigerated pesto (about 3/4 cup), or homemade
1/2 cup grated parmesan cheese
1 tablespoon fresh lemon juice
Instructions
Preheat the grill to medium heat (300-350 F).
In a large bowl toss zucchini/squash, bell pepper, onion and Italian seasoning with 1 tbsp olive oil.
Pour vegetables into a vegetable grill pan.
Grill vegetables, with grill cover on, until lightly charred in spots but still crisp-tender, about 4 to 6 minutes on each side.
Remove vegetables, and cool.
While grilling the vegetables, bring a pot of water to a boil.
Cook pasta until al dente, about 10 minutes or as package label directs. Drain.
Toss the pasta, vegetables, beans, pesto, and cheese in a bowl.
Cover and refrigerate until chilled, or enjoy warm right away.
Drizzle with lemon juice just before serving.
https://thefirstyearblog.com/grilled-vegetable-pesto-pasta-salad/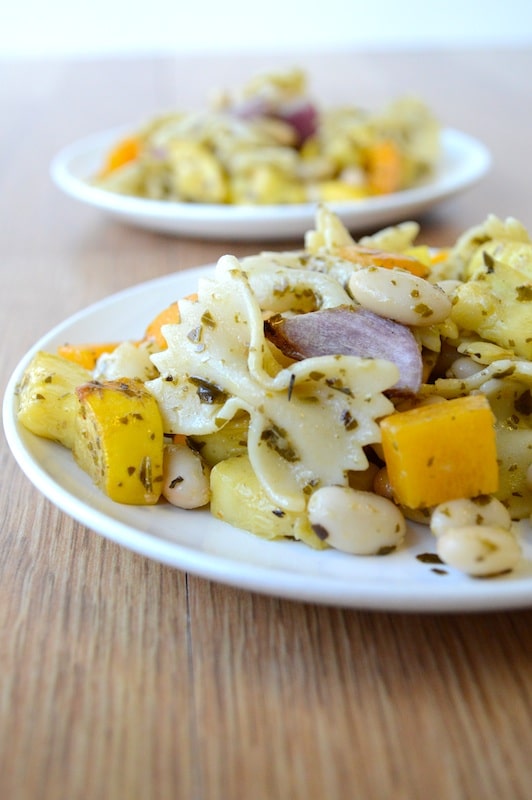 I suggest putting this one on your 'to make' list before it gets too cold to grill (aka if you live in Minnesota). But than again, you could always make the vegetables in the oven.
But now that we don't live in Minnesota anymore, I can enjoy using the grill all winter without having to brush off 3 feet of snow each time.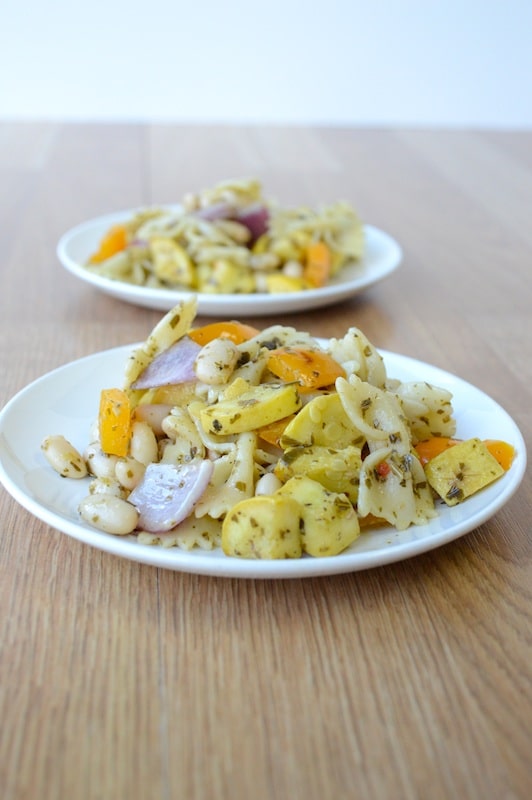 I would call this a very doable 20 minute week night dinner.