Want our top 10 essential dessert recipes?
Get our favorite classic recipes in your inbox! It's 100% free, but we might make you hungry!
Green Apple and Celery Salad with Cranberries and Almonds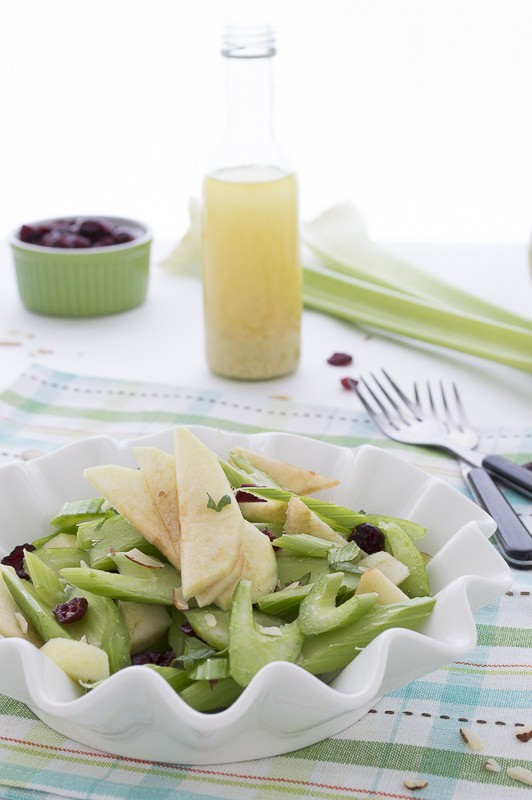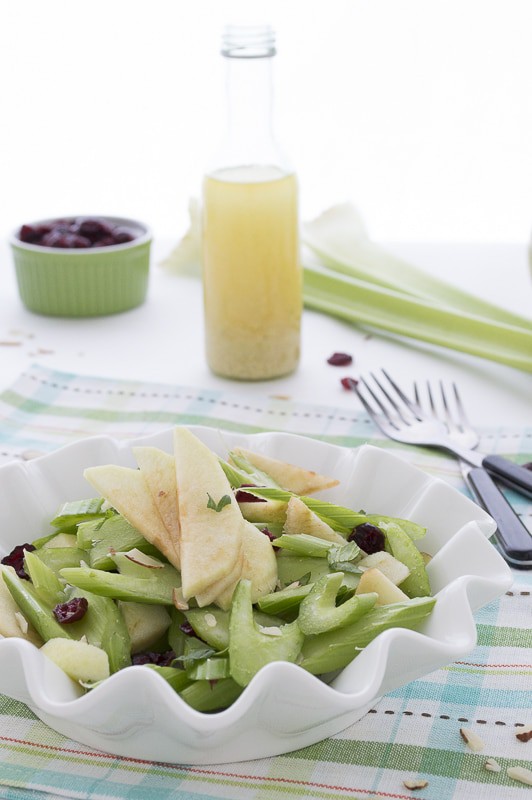 It's apple season, woohoo!!! I'm been (im)patiently waiting for August to end because now that it's September I feel like it's officially okay to post fall recipes. My kitchen has been looking and smelling like fall for a couple of weeks now, so get ready for an explosion of fall flavors – coffee, maple, apples, apples, and more apples!!
The beginning of September can be a little goofy in the weather department. Everyone is excited for fall and pumpkin spiced lattes, me included, but it's still 80 degrees and humid as ever outside. So, we are going to ease into fall with a fresh green apple and celery salad with cranberries and almonds. It's a little summer and a little fall all in one fancy white bowl.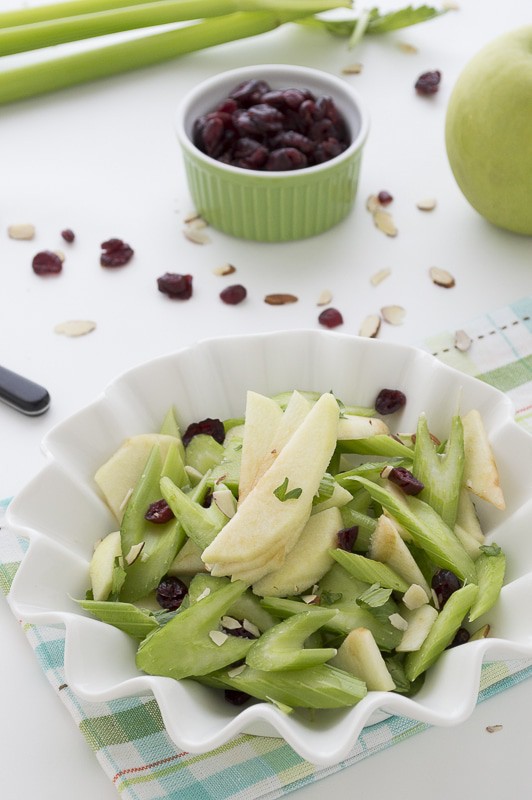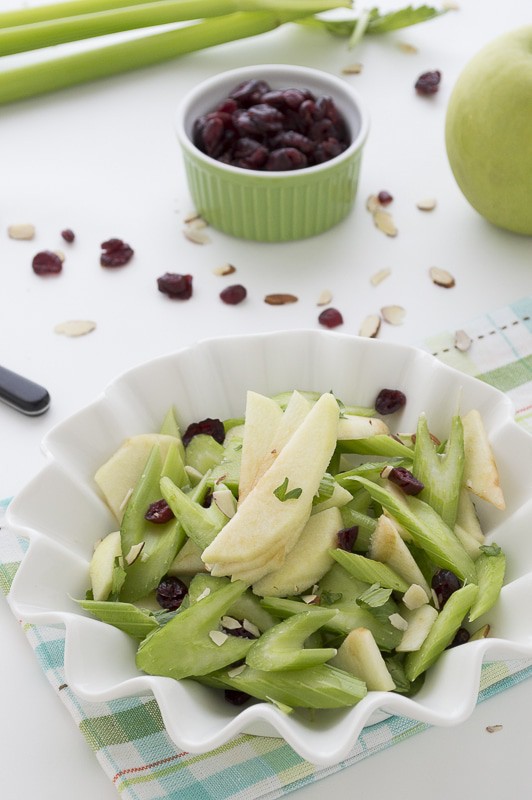 Here's a fun fact: I eat dried cranberries every morning. Chex and dried cranberries mixed together, it's my after breakfast around 10am snack. Something a little plain and something a little sweet, I recommend the combo. Since I always have dried cranberries in my pantry, I thought they would be the perfect tart and sweet addition to this salad.
If I'm being honest, celery isn't the first vegetable I would grab out of the refrigerator. It definitely needs a little something extra to make it more appealing. This salad takes celery from a two to a ten on the delicious scale. It becomes the perfect base vegetable in this salad with tart green apples, sweet dried cranberries, crunchy almonds, and a spicy dijon lemon vinaigrette. This may be my new favorite way to eat celery – my old favorite way to eat it would be with peanut butter or all blended up in a smoothie.

Green Apple and Celery Salad with Cranberries and Almonds
Ingredients
5 celery stalks, thinly sliced at an angle
Leaves from the 5 celery stalks, washed and chopped
3/4 Granny Smith apple, thinly sliced and cut into rough triangle shapes
3 tbsp dried cranberries
2 tbsp sliced almonds

Dressing

1/4 cup olive oil
2 & 1/2 tsp honey
2 tbsp dijon mustard
2 tbsp lemon juice
Instructions
Wash the celery stalks and leaves. Cut off the celery leaves and chop. Thinly slice the celery stalks at an angle.
Thinly slice the granny smith apple and cut into rough triangle shapes. Combine the apple slices, celery pieces and celery leaves in a bowl. Add in the dried cranberries and almonds.
Mix the dressing ingredients together in a bottle and add the dressing right before serving.
Don't forget, you can save our recipes to your Ziplist Recipe Box for later use and create meal plans and a shopping list by clicking "Save Recipe."
https://thefirstyearblog.com/green-apple-celery-salad-with-cranberries-and-almonds/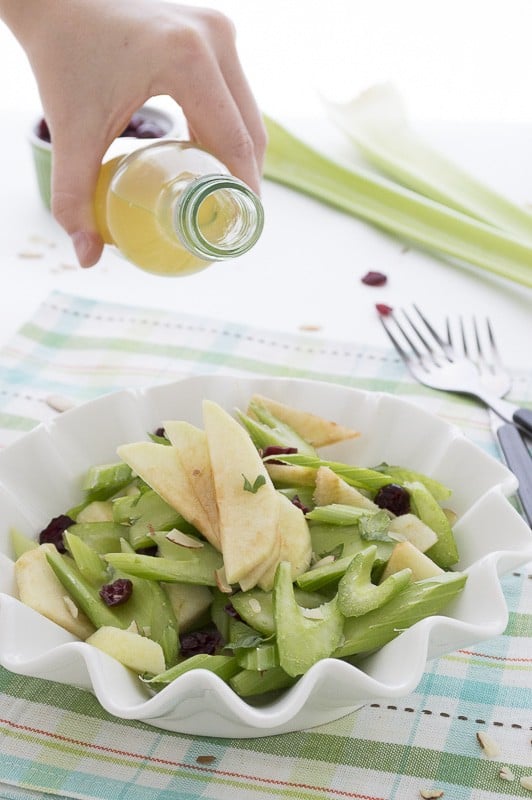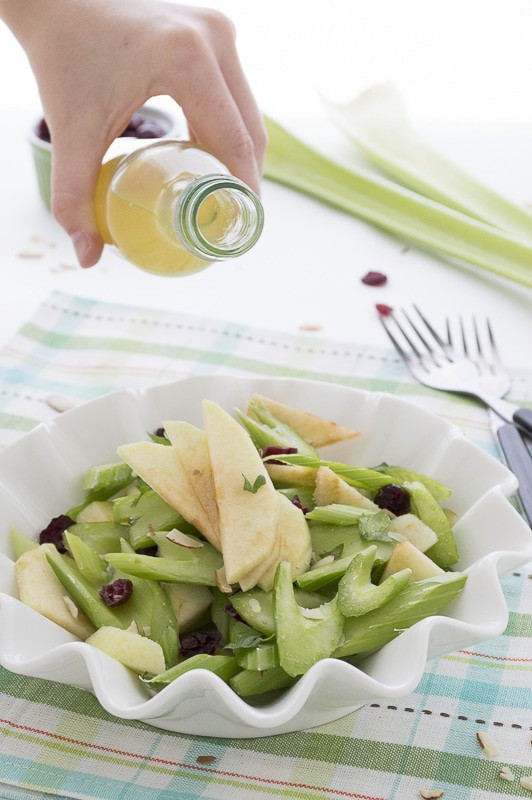 First thing up on the fall bucket list? The apple orchard!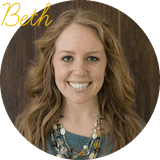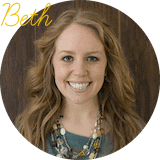 More recipes: Oreo Overload Donuts and Garlic Butter and Cheddar Scones.