Want our top 10 essential dessert recipes?
Get our favorite classic recipes in your inbox! It's 100% free, but we might make you hungry!
Gingerbread Chocolate Fudge
This recipe for Gingerbread Chocolate Fudge is a part of the #Feast4All campaign and has been compensated by #CollectiveBias. As always, all opinions are my own.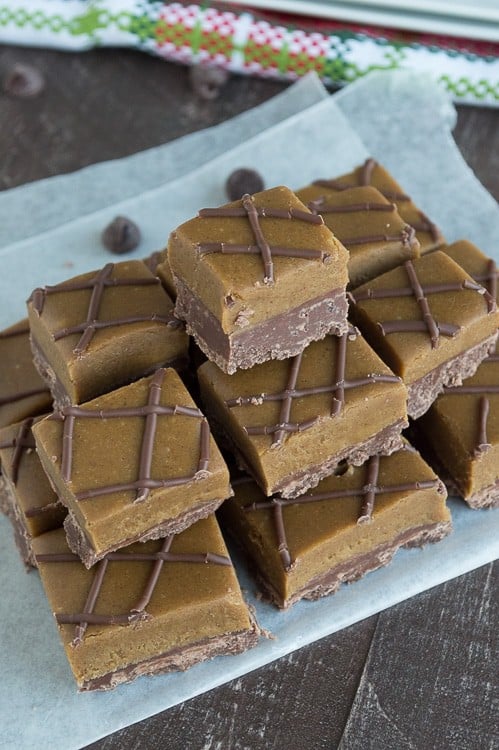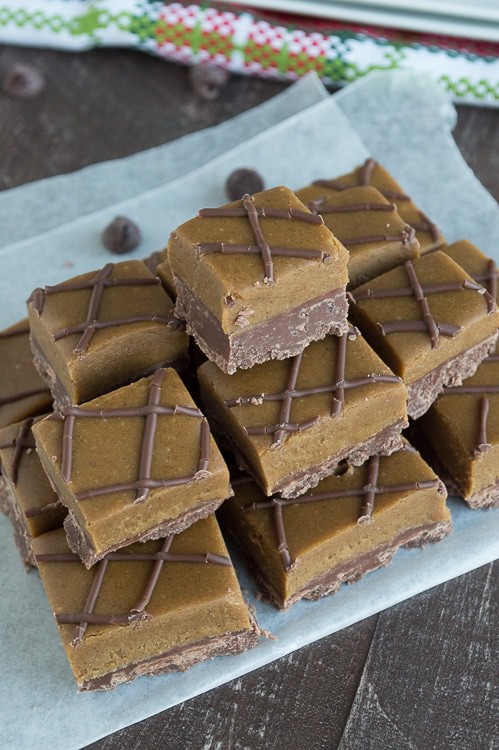 Who's already started decorating for Christmas? I am going to guess that HALF of you have! Well, I seem to have married a Grinch. I mean, a husband who won't let me decorate until after Thanksgiving :)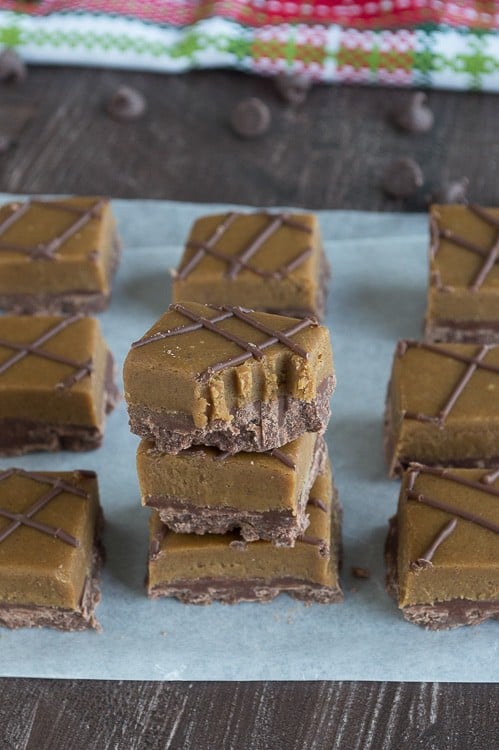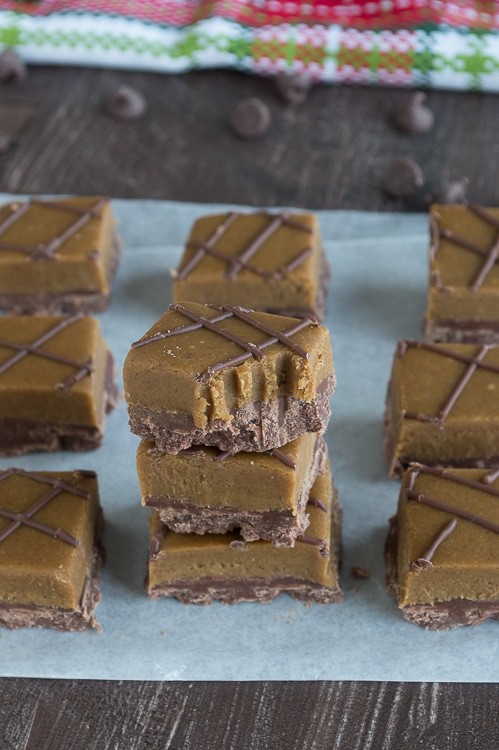 Here's the part I don't understand.. he's not complaining about all the tasty Christmas treats I've been baking in the kitchen, like cappuccino eggnog donuts, oreo eggnog pie, and this fudge! Somehow it's okay for him to eat christmas food but it's not okay to look at christmas decorations.
Hmmm, very interesting.
Maybe I should start bargaining with him.. Honey, if you'd like a piece of fudge, you have to help me hang up the Christmas lights.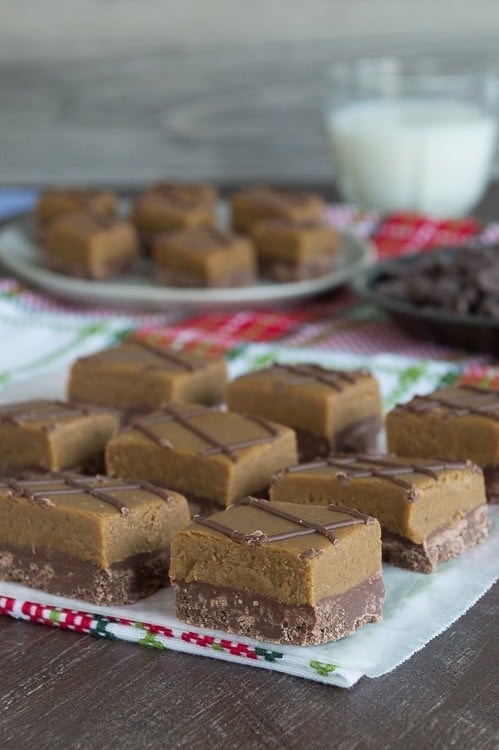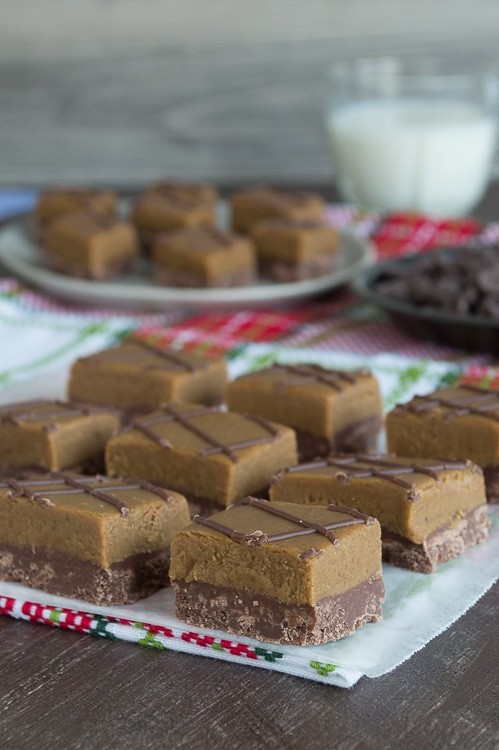 I picked up everything I needed to make this recipe at Walmart. I love walking down the baking aisle during the holiday season – it's like walking through mountains of deliciousness.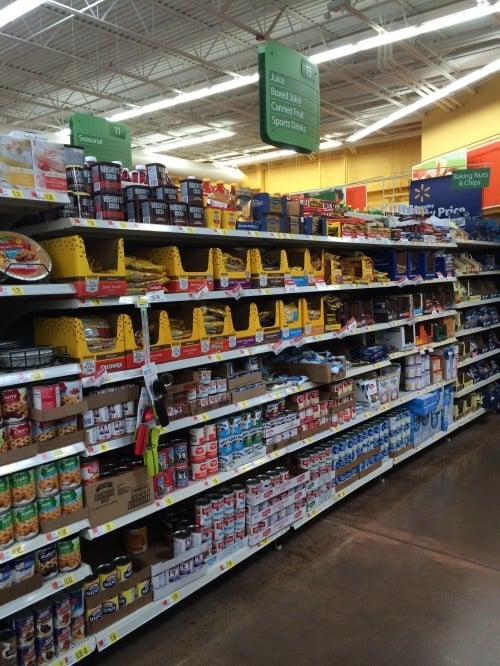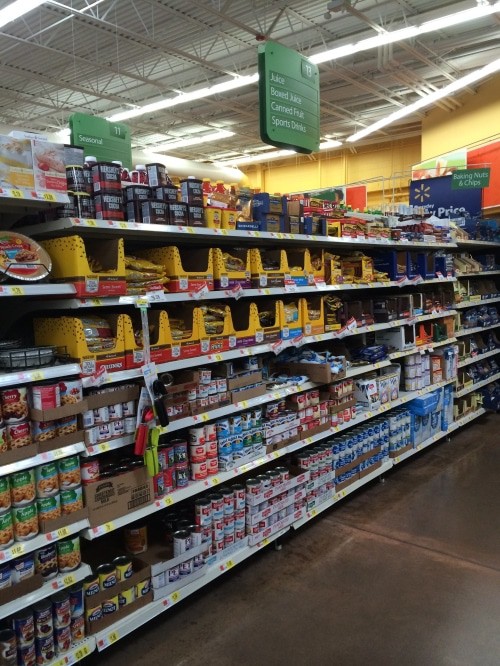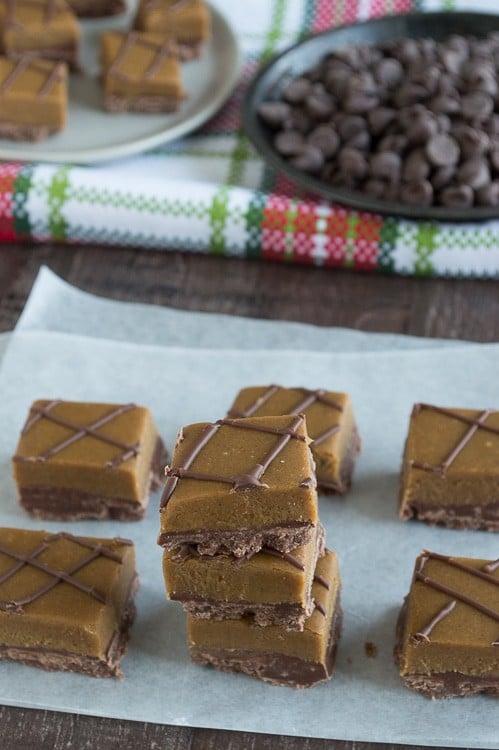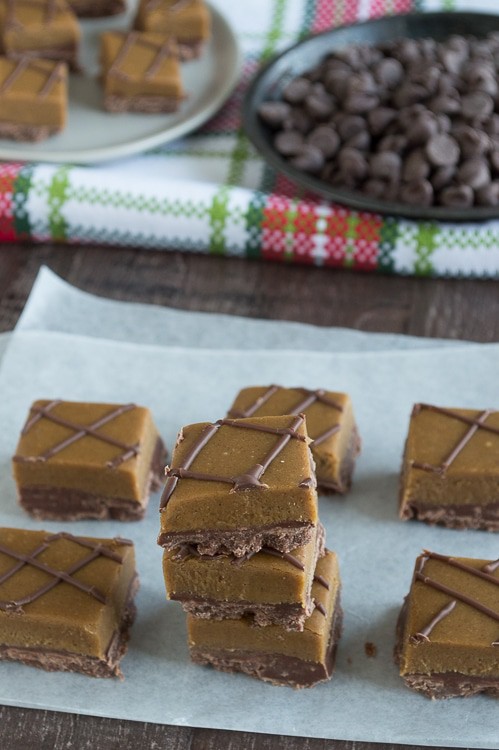 Besides our lack of Christmas decorations, Ryan and I have never put up a Christmas tree in our house. Excuse me while I wipe the tears off of my keyboard. :(
What's the reason? Well our house is really tiny. The first year we were in our house I decided that I would make a wooden tree to hang on the wall. It was really cute and didn't take up any floor space so that was great! The second year, I put the wooden tree on the wall again, but it didn't bring enough Christmas spirit.
So this year I need a tree. I want to decorate something with Ryan! I am desperately hoping Rent-A-Center will rent fake Christmas trees. I would totally rent one. I think part of the reason why haven't bought a fake one already is that we have no place to store it. No garage, no basement, no extra bedroom. That's why renting a tree would be the perfect solution for us!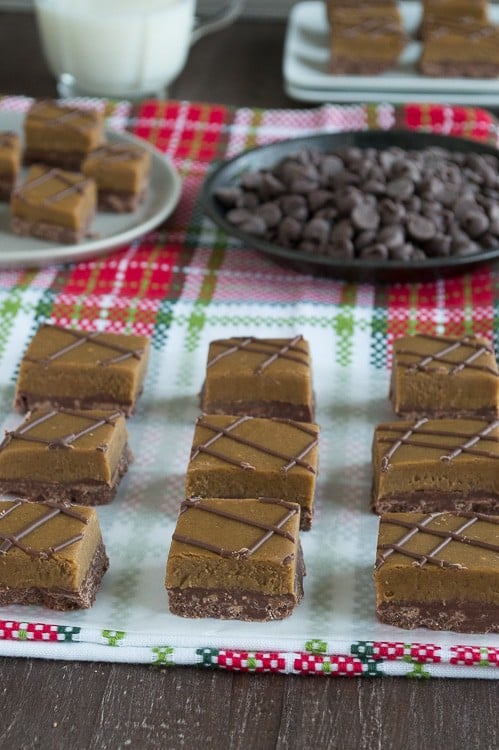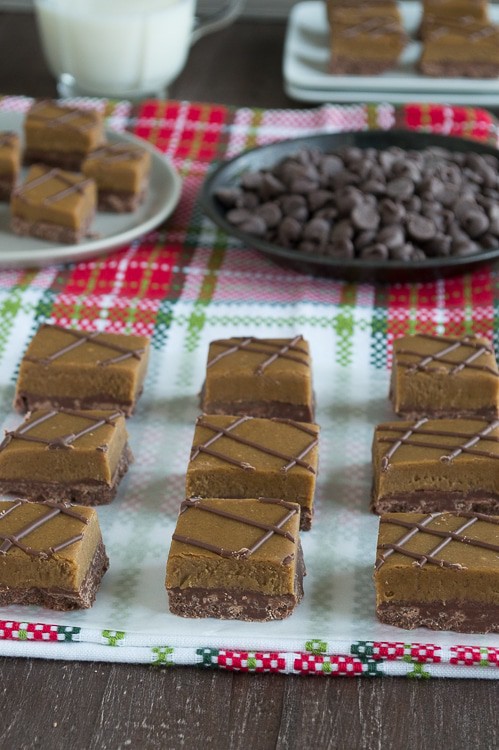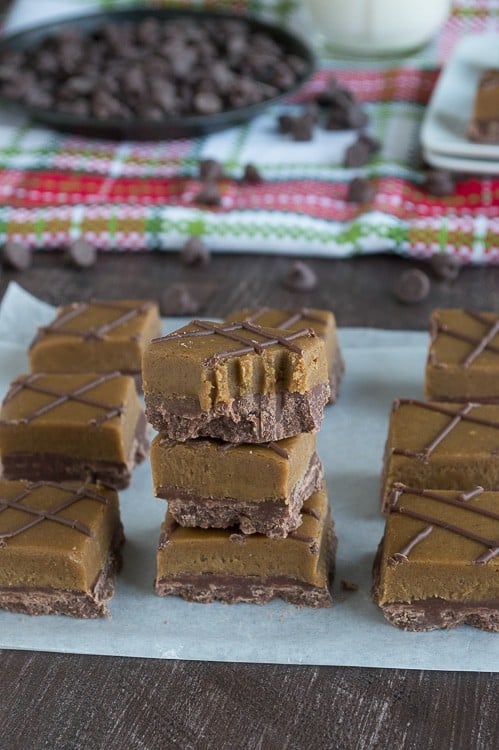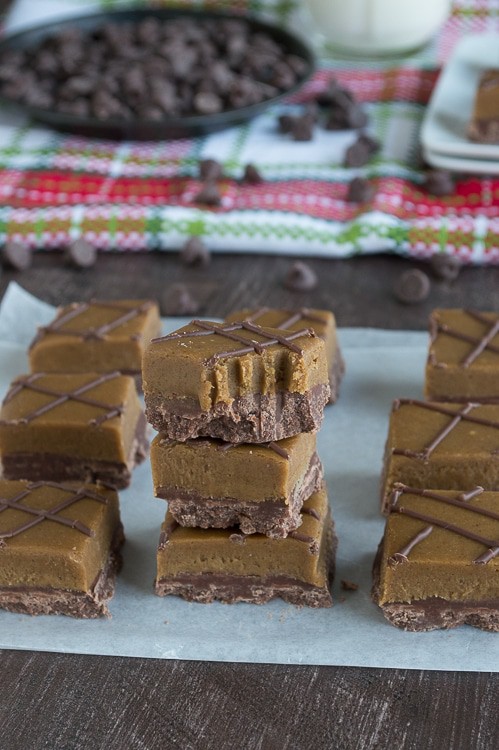 A rich chocolate fudge layer on the bottom and a sweet & spicy gingerbread fudge on top! This is perfect for the Holidays!
Gingerbread Chocolate Fudge
Yield: 16 pieces of fudge
Total Time:5 hours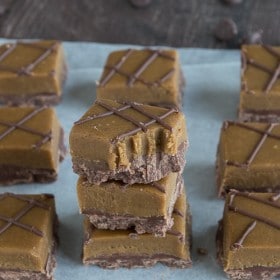 Ingredients:
Chocolate Fudge
3/4 cup sugar
5 tbsp Nestle Carnation Evaporated Milk
1 tbsp butter
1/8 tsp salt
1 cup mini marshmallows
3/4 cup Nestle Toll House Semi-Sweet Chocolate Morsels
1/2 tsp vanilla
Gingerbread Fudge
1 & 1/2 cups white chocolate chips
3 tbsp brown sugar
1/4 cup molasses
8 tbsp Nestle Carnation Evaporated Milk
1/4 tsp cinnamon
1/8 tsp ground ginger
1/8 tsp nutmeg
1/8 tsp cloves
1/4 tsp vanilla
Directions:
Line an 8 inch square baking pan with foil and lightly butter.
In a medium saucepan combine the sugar, evaporated milk, butter and salt. Bring this mixture to a full rolling boil (an aggressive boil) over medium heat, stirring constantly.
Continue to boil this mixture for 3 minutes, stirring constantly.
After 3 minutes remove the pan from the heat.
Add in the marshmallows and vanilla, and stir vigorously for 1 minute or until the marshmallows are melted.
Pour the fudge into the prepared baking pan and refrigerator for 2 hours.
After the chocolate fudge sets, in a medium saucepan over medium-low heat, combine the white chocolate chips, brown sugar, molasses, evaporated milk, cinnamon, ground ginger, nutmeg, cloves and vanilla.
Stir until the chocolate chips are melted and everything is combined.
Pour the gingerbread fudge on top of the chocolate fudge.
Place the fudge in the refrigerator to set for 2 hours. When you're ready to cut the fudge, remove it from the pan using the tinfoil. Use a large knife to cut the fudge into squares. If you want your fudge to have clean cut lines, wipe the knife on a paper towel after each cut. Keep in the refrigerator.
Recipes adapted from Nestle and Crazy for Crust.
Products used to make this recipe
(may include affiliate links)