Want our top 10 essential dessert recipes?
Get our favorite classic recipes in your inbox! It's 100% free, but we might make you hungry!
Fruit Tart with Chocolate Crispy Cereal Treat Crust
A fun twist on a fruit tart, featuring a chocolate crispy cereal treat crust and all your favorite fruit!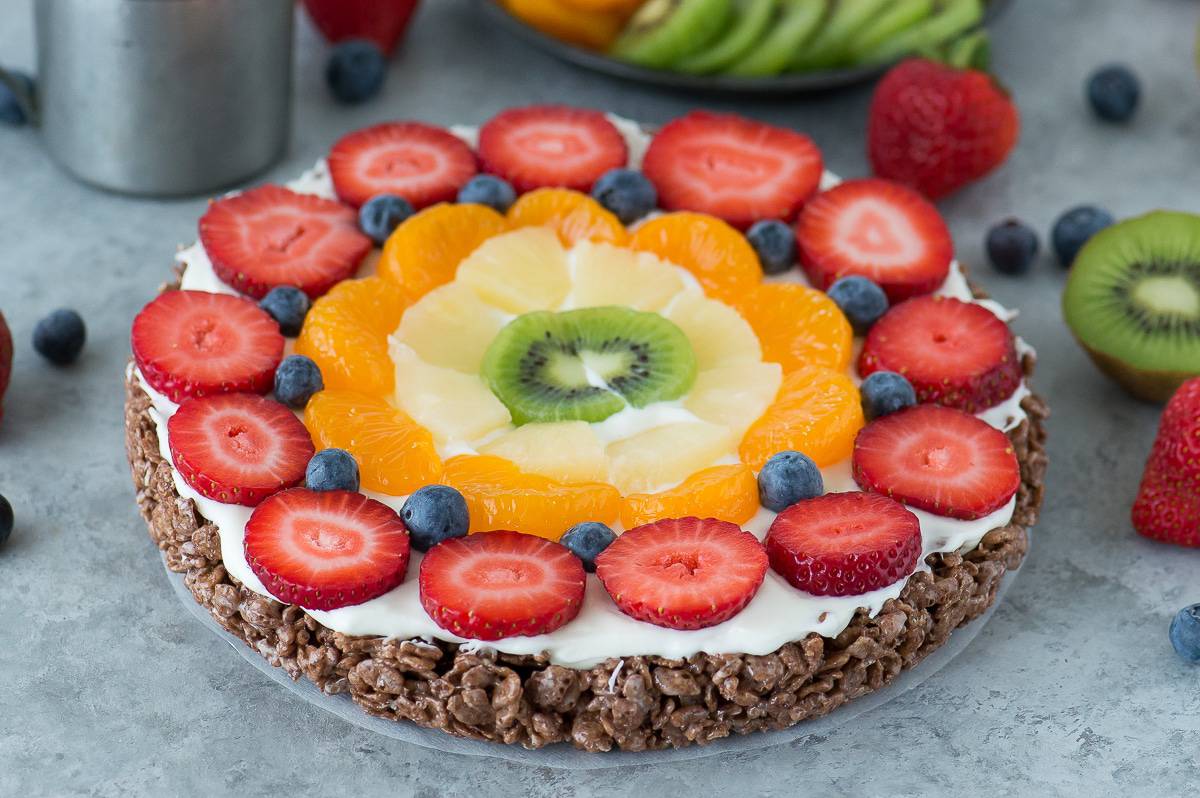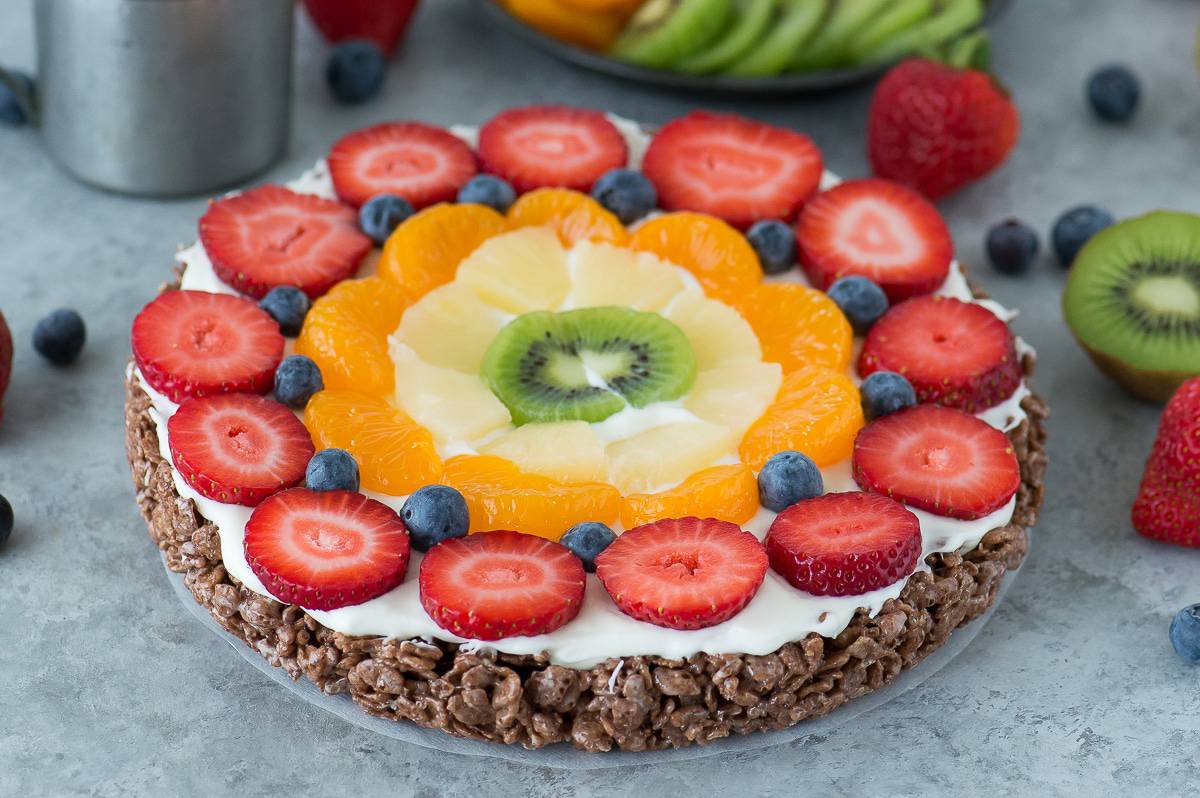 Well, summer is winding down. I know! No one wants to think about s-c-h-o-o-l.
Have you gotten your fill of ice cream eating, popsicle licking, and gooey campfire s'mores?! I'm hoping to fit in a few more ice cream cones and more of that delicious summer fruit!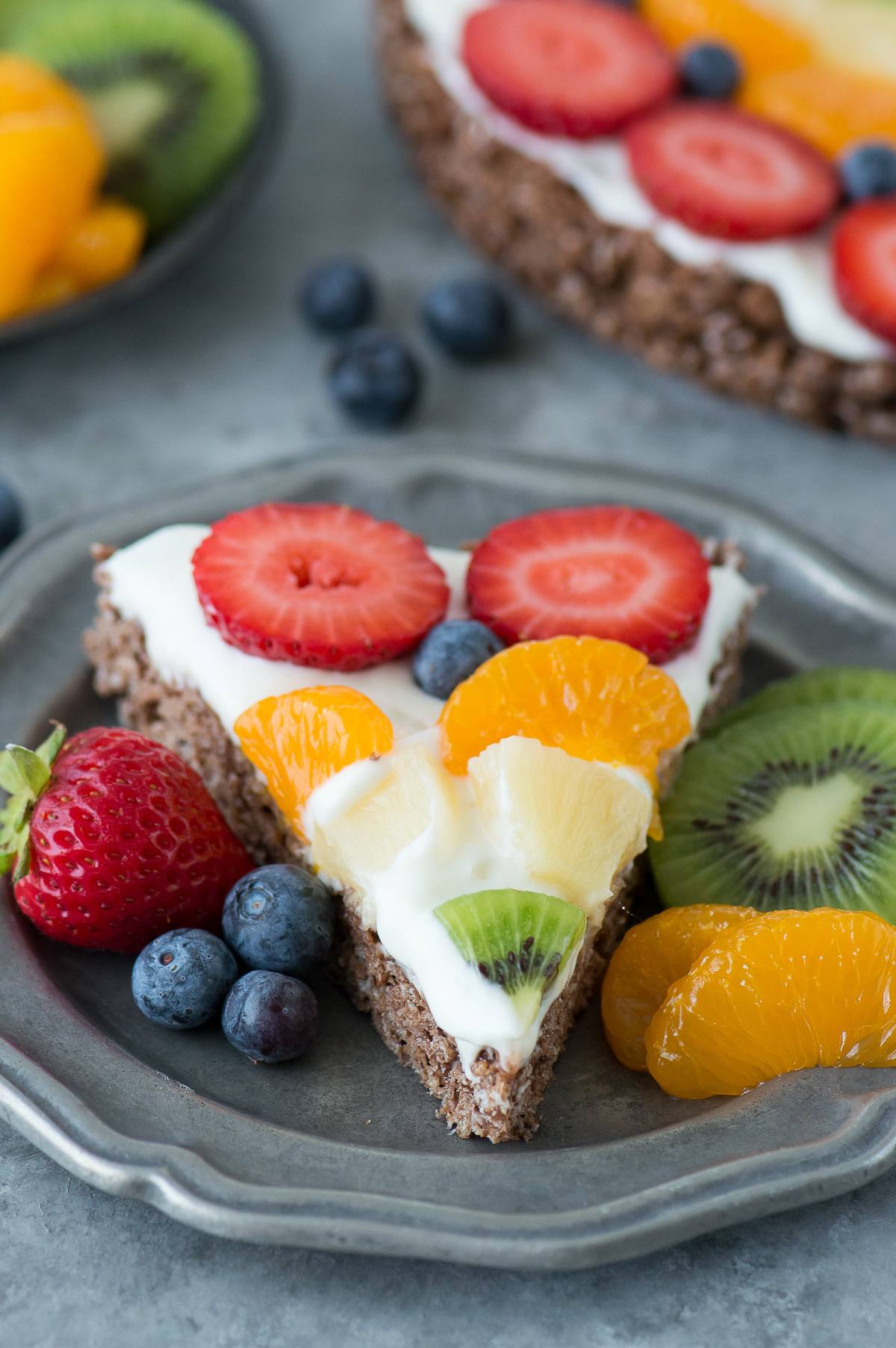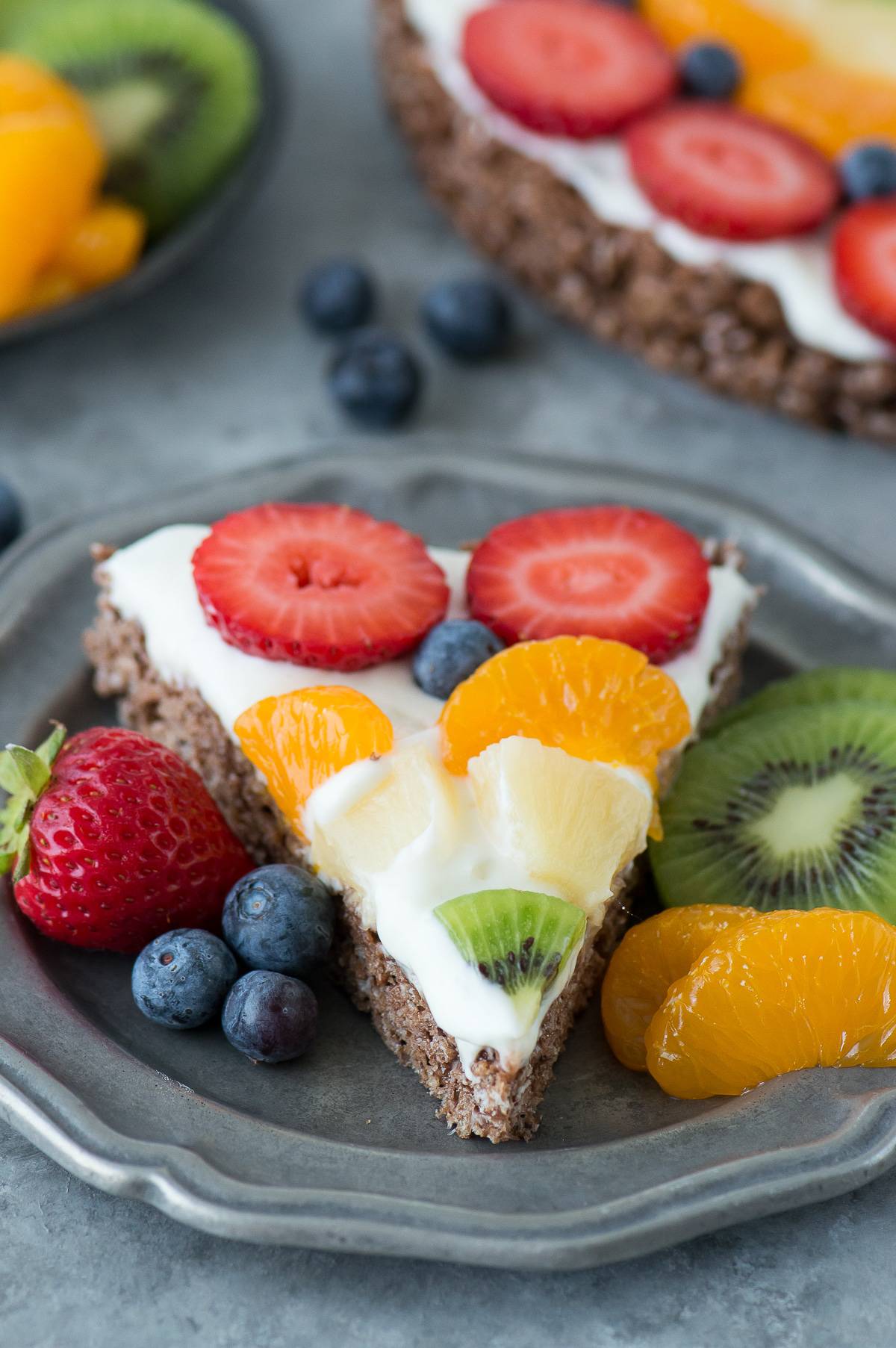 One of the best things you can make with fruit is a fruit tart! There are lots of different types of fruit tarts – but the recipe we're sharing today is incredibly easy.
It's completely no bake with 5 primary ingredients plus whatever fruit you choose to add!
If you only have strawberries on hand, use those! It's perfectly fine to top a fruit tart with whatever fruit you already have at home.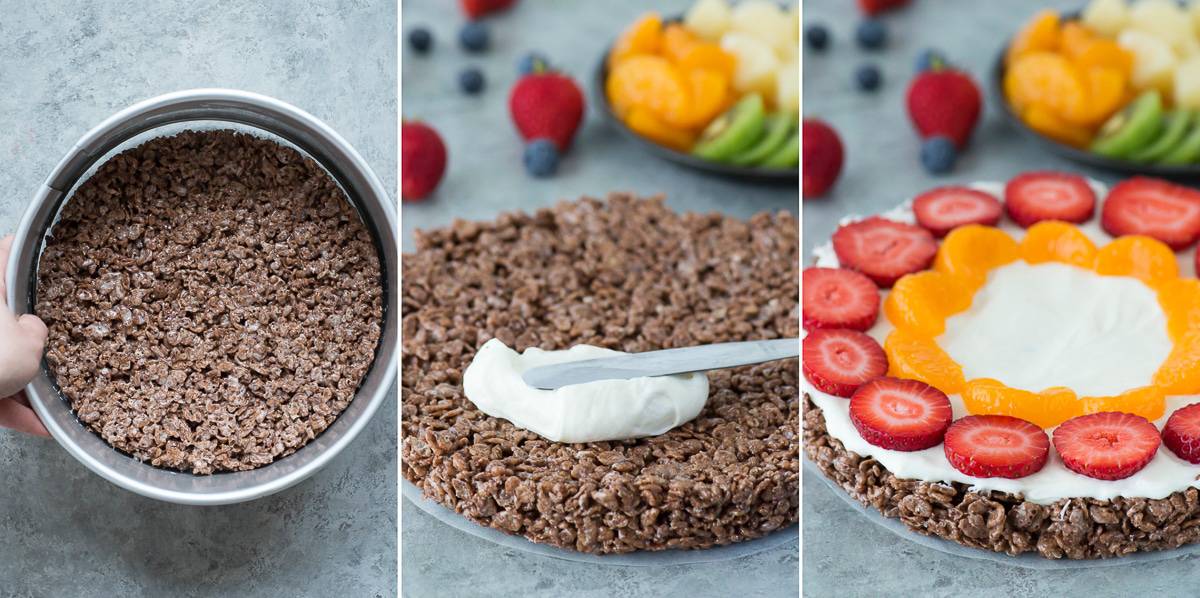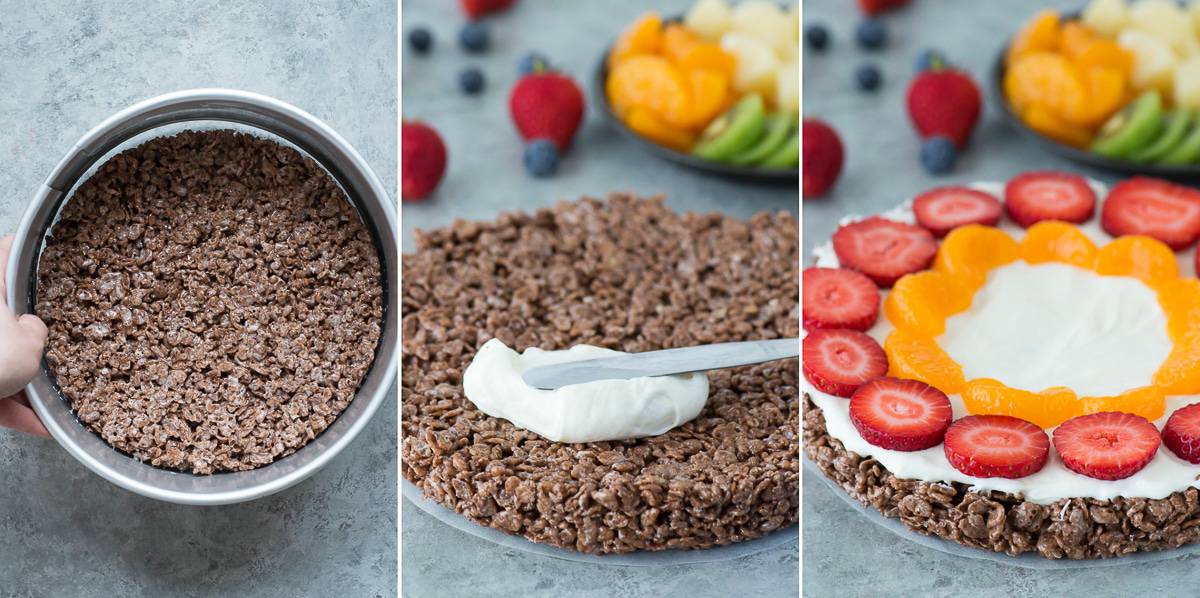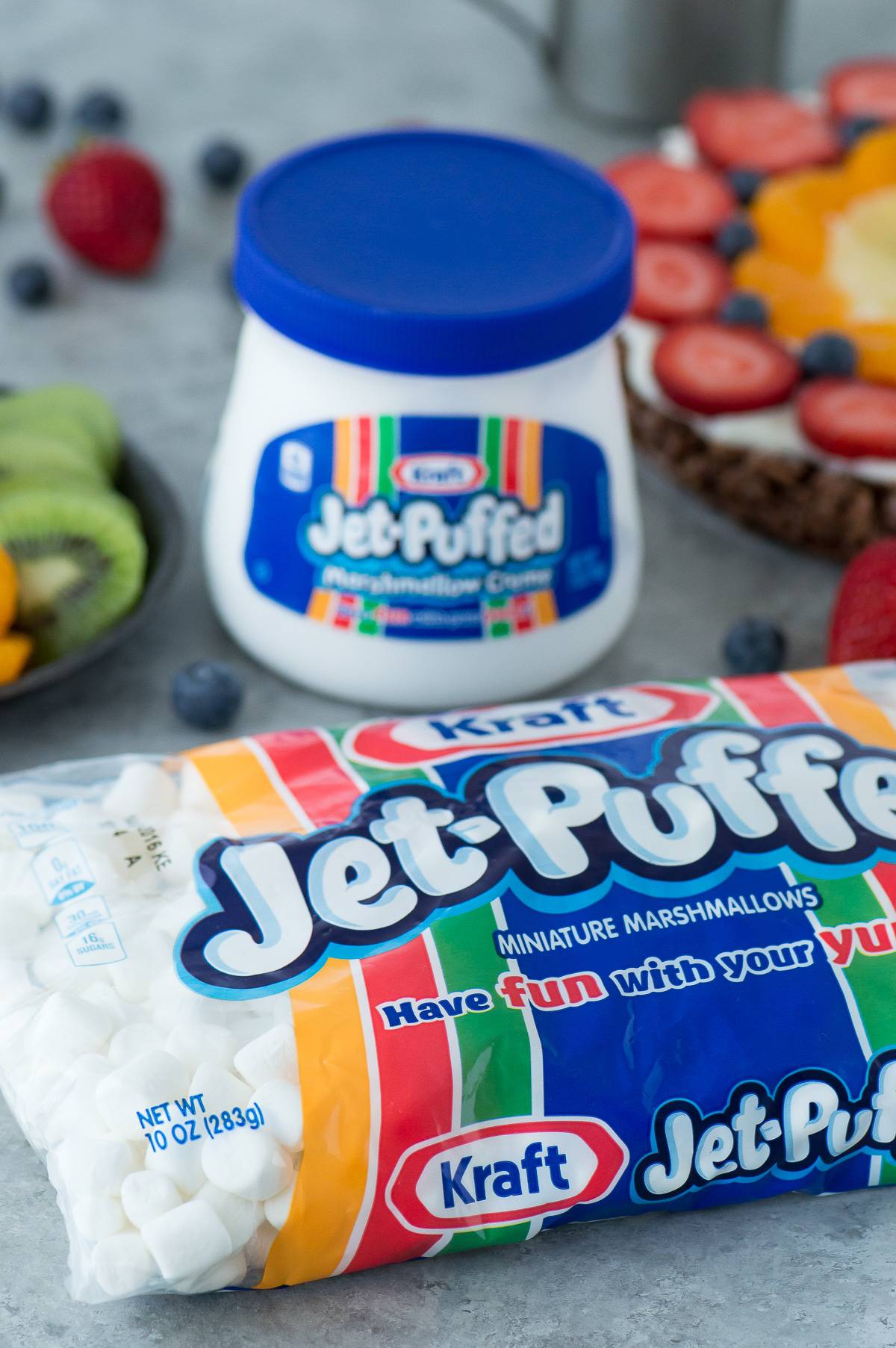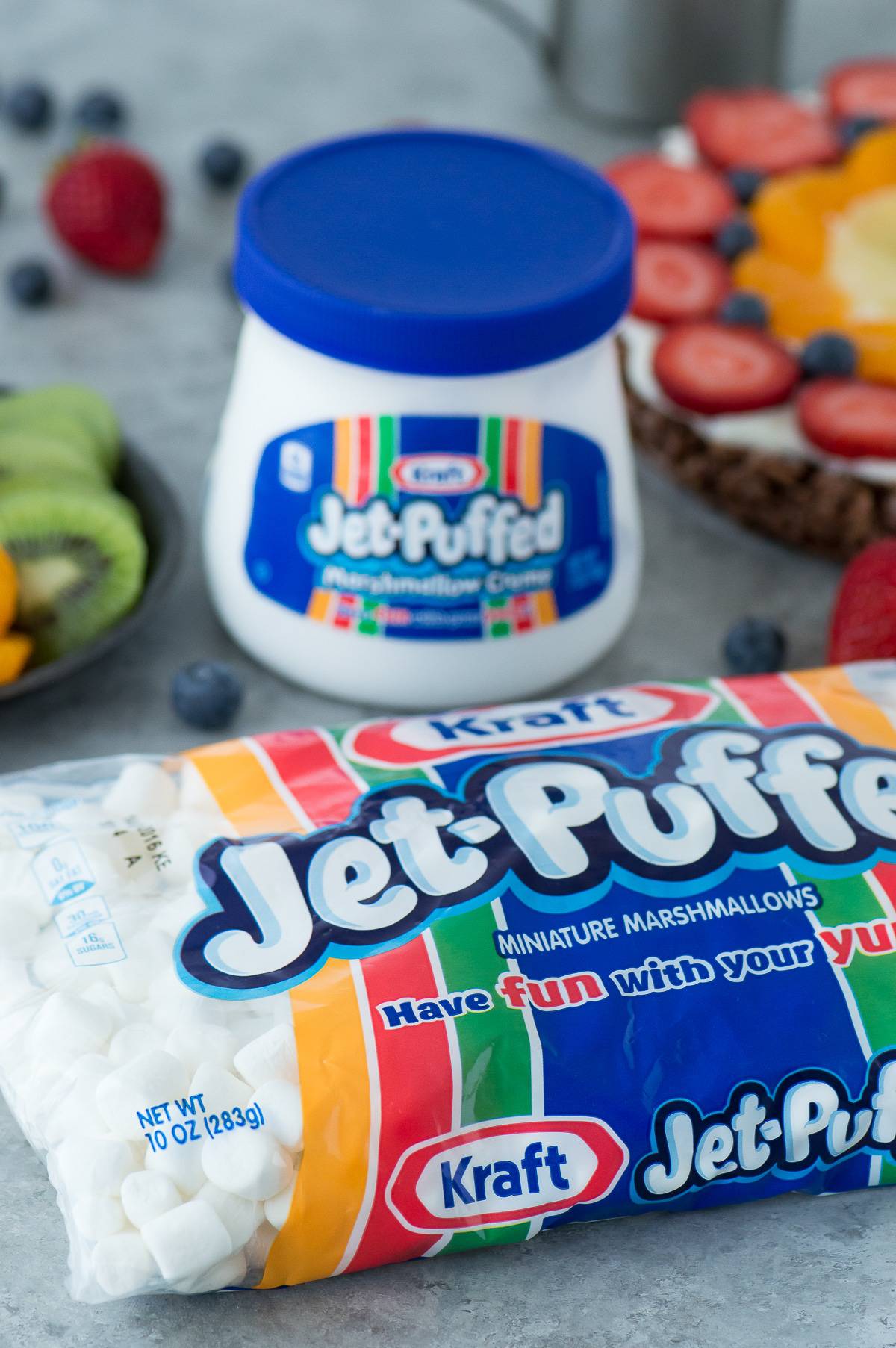 The crust of the tart might sound familiar – it's a chocolate crispy cereal treat base scaled down to be made in an 8 inch springform pan. If you only have an 9 inch round pan, that will work great too!
If you don't have a round pan, use the best kitchen tools you own – you hands!!! – and shape the cereal treat into a circle. Having multiple ways to make something is pretty nice!
The topping on the fruit tart is two ingredients, JET-PUFFED Marshmallow Creme and cream cheese! It's dreamy and light, plus it adds sweetness to any fruit that may be tart.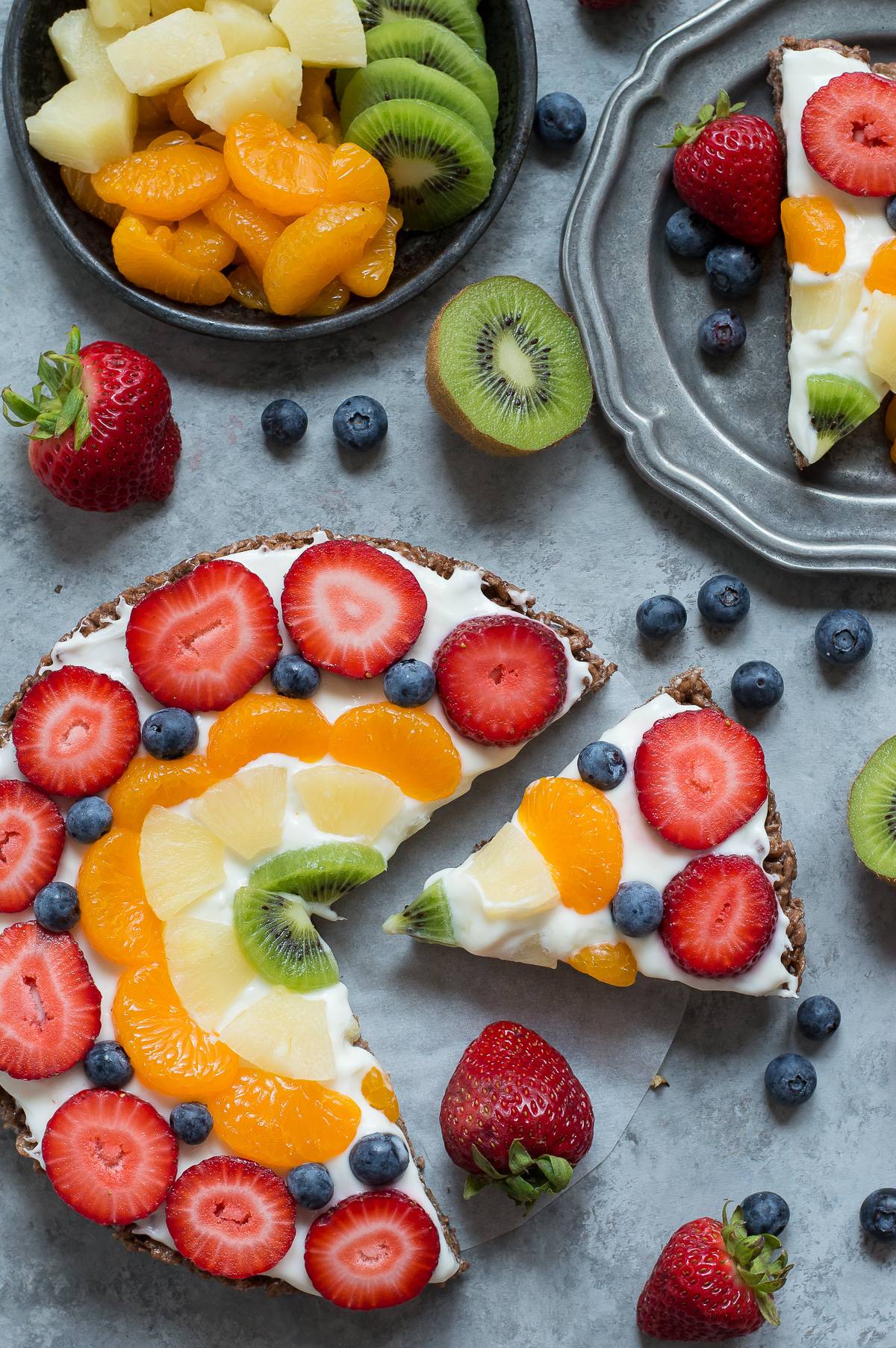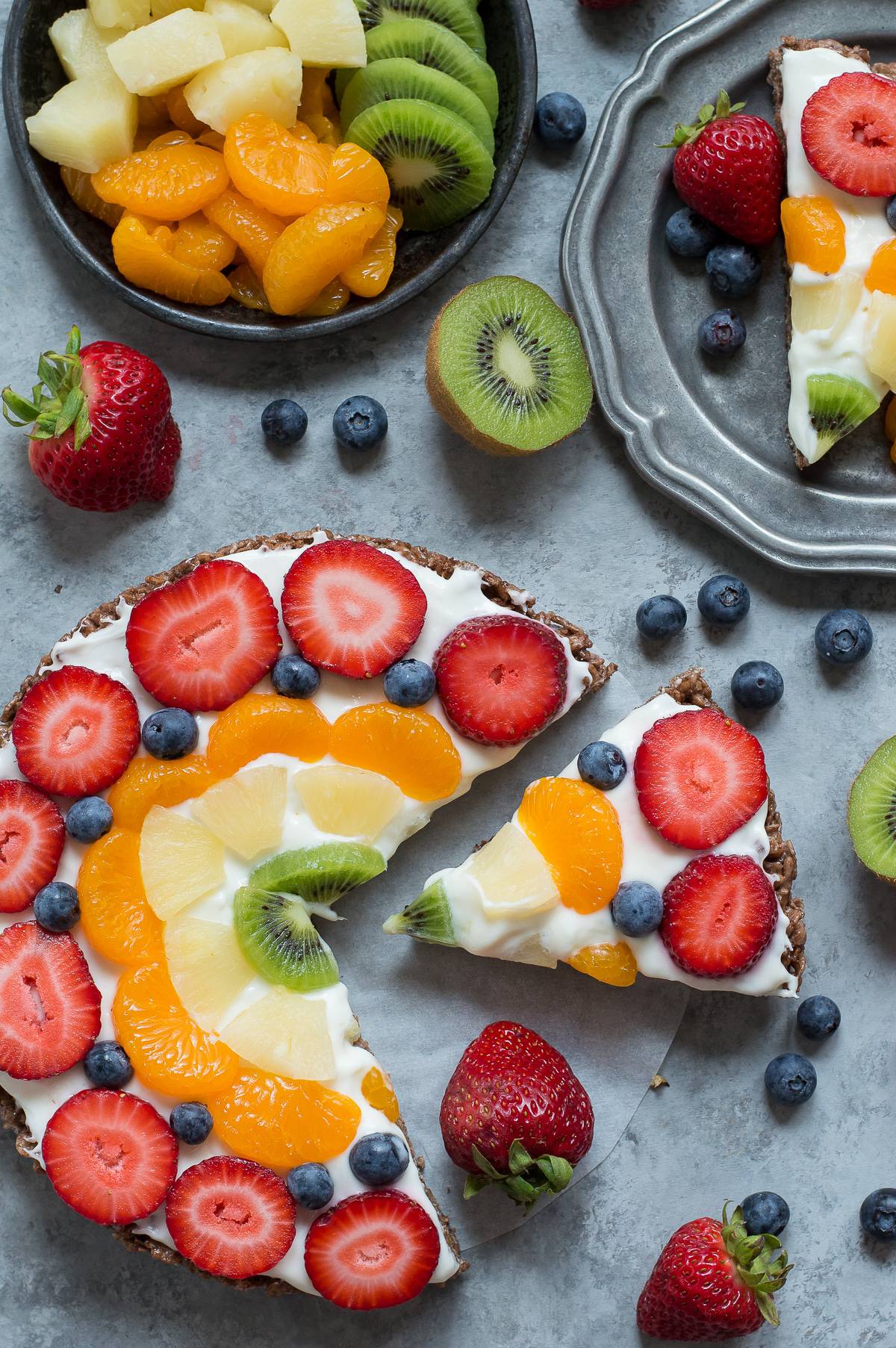 Get the recipe at Jet-Puffed: Fruit Tart
Don't let the fun end here!
Connect with JET-PUFFED through their various social media channels. They are filled with lots of fun ideas, recipes, crafts, and more!
Kraft Recipes Website – Jet-Puffed Facebook – Jet-Puffed Instagram – Jet-Puffed Pinterest –
Jet-Puffed Twitter
I am a proud member of the Jet-Puffed Marshmallows 2016 Blogger Program. I was hired by the brand as an ambassador and content creator. Thank you for supporting the brands that make it possible for me to share new recipes with you! All content, photography and opinions are my own. #Jet-Puffed #JetPuffedBlogger