Want our top 10 essential dessert recipes?
Get our favorite classic recipes in your inbox! It's 100% free, but we might make you hungry!
French Toast Maple Sausage Muffins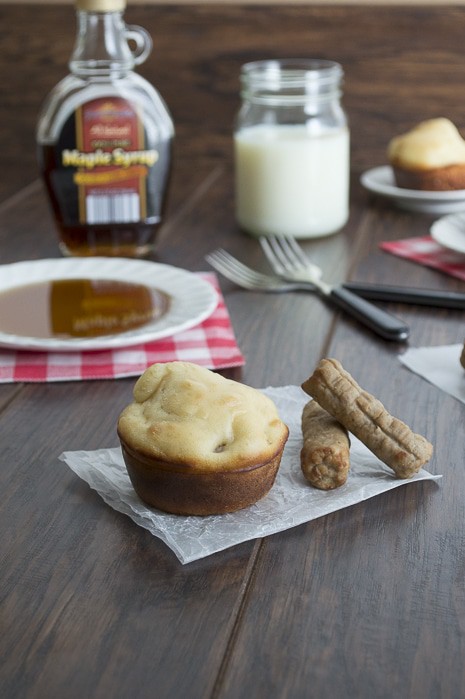 What's better than french toast and sausage for breakfast?
When someone else makes it AND does the dishes!
These french toast maple sausage muffins would be a unique edition to your saturday morning brunch routine.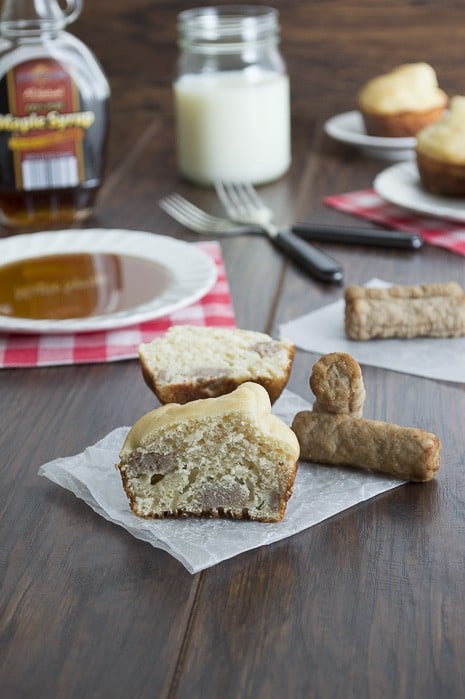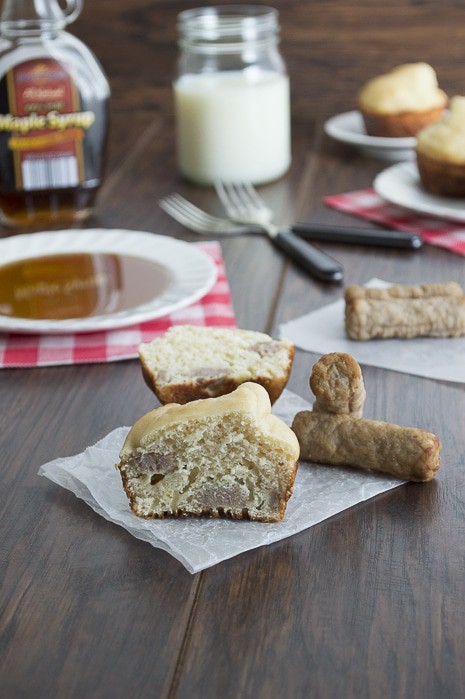 I'm a very predictable breakfast person. I have a piece of cinnamon raisin toast with peanut butter. Pretty much everyday for 'first' breakfast.
I'm not opposed to 'second' breakfast. After I have a small something in my system, then I can enjoy these french toast muffins.
Anyone else a first & second breakfast kind of person?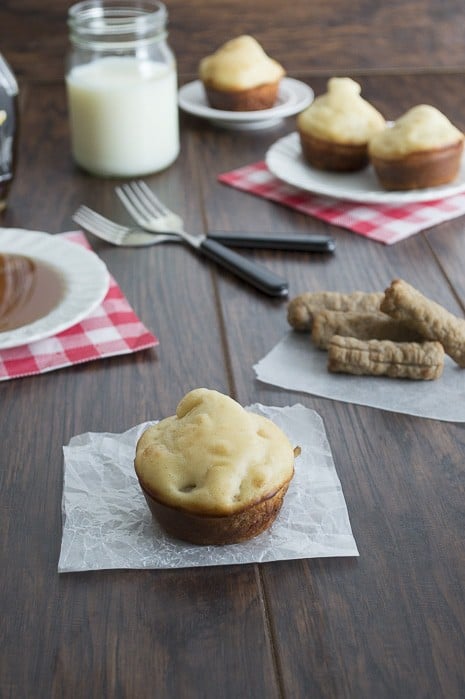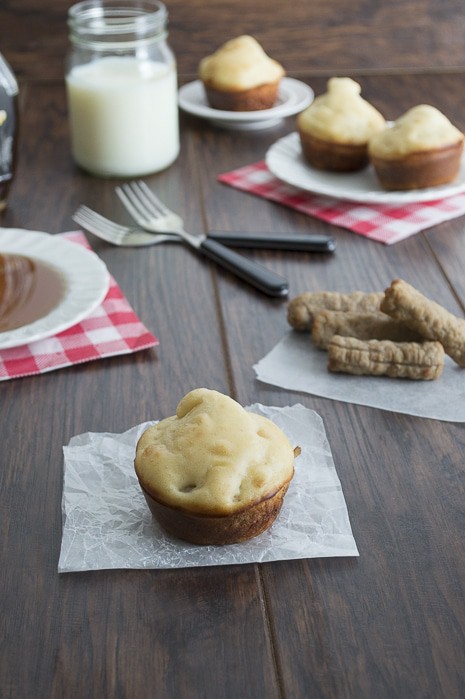 Breakfast on the go or breakfast in bed just got a whole lot easier.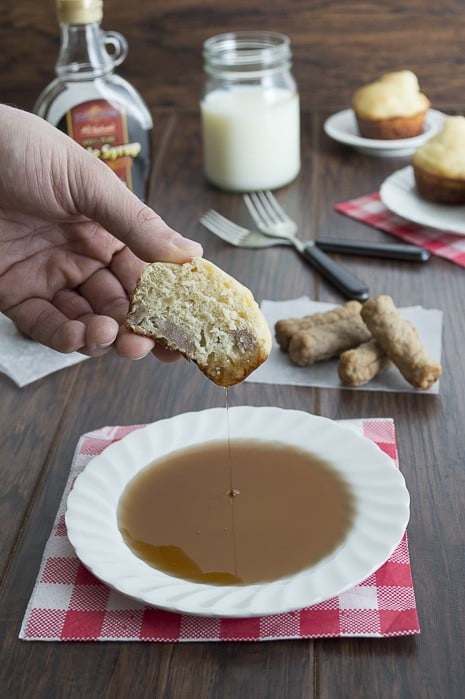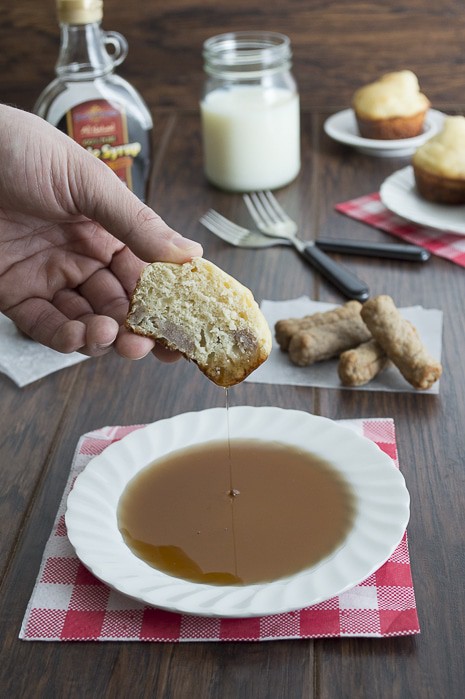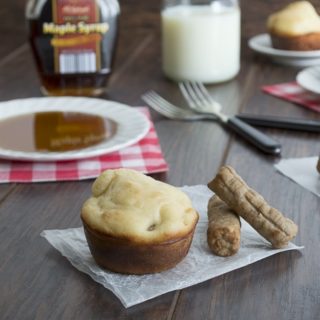 French Toast Maple Sausage Muffins
Yield:
12 regular sized muffins
Ingredients
1 box (9.6 oz) precooked maple sausage links
2 & 3/4 cups all-purpose flour
1 envelope rapid rise yeast
2 tbsp sugar
1 tsp salt
1 cup very warm milk (120º to 130ºF)
1 tbsp oil
1 egg
1 tsp vanilla
Syrup, for dipping
Instructions
Heat the frozen sausage according to the package directions. Use a paper towel to pat the sausage dry. Slice it into thin pieces. Set aside.
In a large mixing bow, combine 1 & 1/2 cups flour, yeast packet, sugar, and salt. Add the milk, oil, egg, and vanilla, mix for 2 minutes.
Slowly add the remaining 1 & 1/4 cups of flour - a stiff dough will result.
Stir in the sliced sausage.
Grease a regular sized 12-muffin pan, do not use paper liners. Divide the dough evenly among the 12 cups.
In a draft free place (I used the inside of my oven, while it was OFF) let the dough rise for 20 minutes. The dough will rise slightly, but not double in size.
Remove the muffin pan and let the oven preheat, bake at 375 degrees F for 20 to 25 minutes, or until slightly brown.
Allow the muffins to cool for 2 minutes, then remove from the pan.
Serve with syrup and refrigerate any leftovers.