Flourless Chocolate Brownies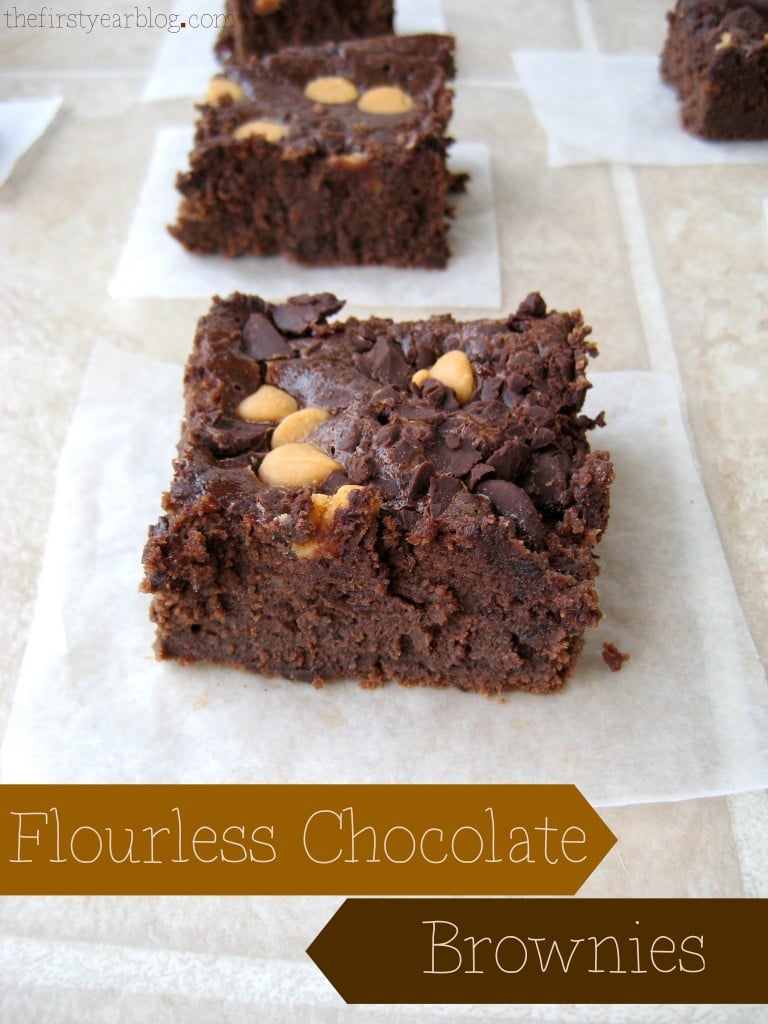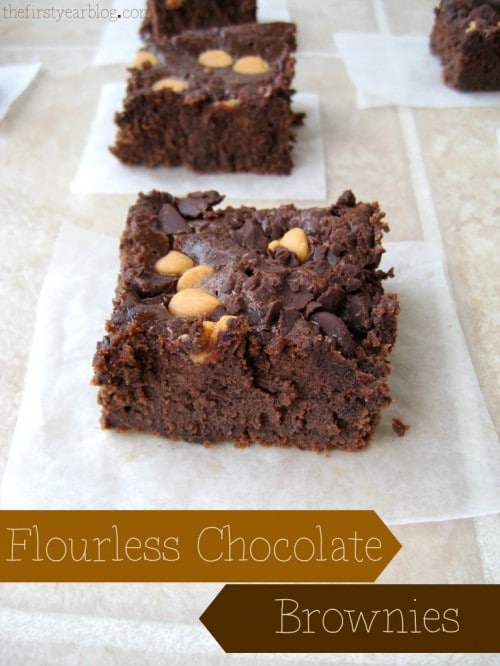 These are not your average brownies. First, they are flourless. I love when I find flourless recipes because that most likely means it's gluten free. Second, I have been wanting to make these flourless chocolate brownies for quite some time.. but Ryan seemed to be in opposition. Why? Because these brownies are full of…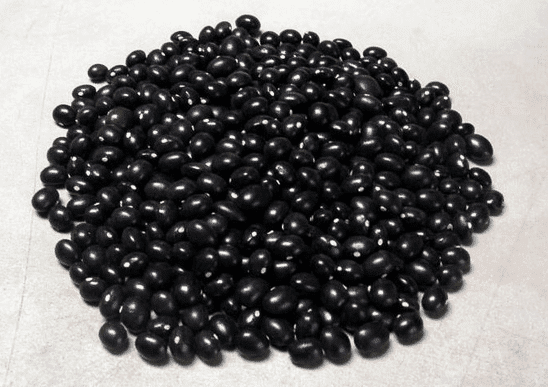 BLACK BEANS!!!
But you would never be able to tell.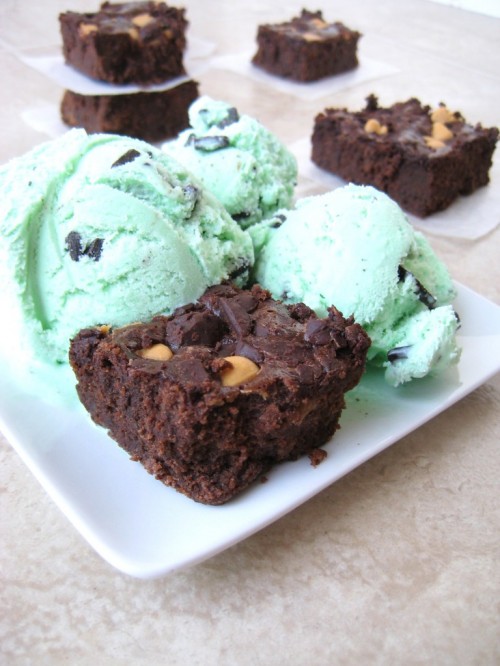 But if you are skeptical, you can always eat them with ice cream or add in peanut butter chips or extra chocolate chips, which we did all of the above :-)
And we couldn't keep our hands off of these black bean brownies, the whole pan was gone in one weekend.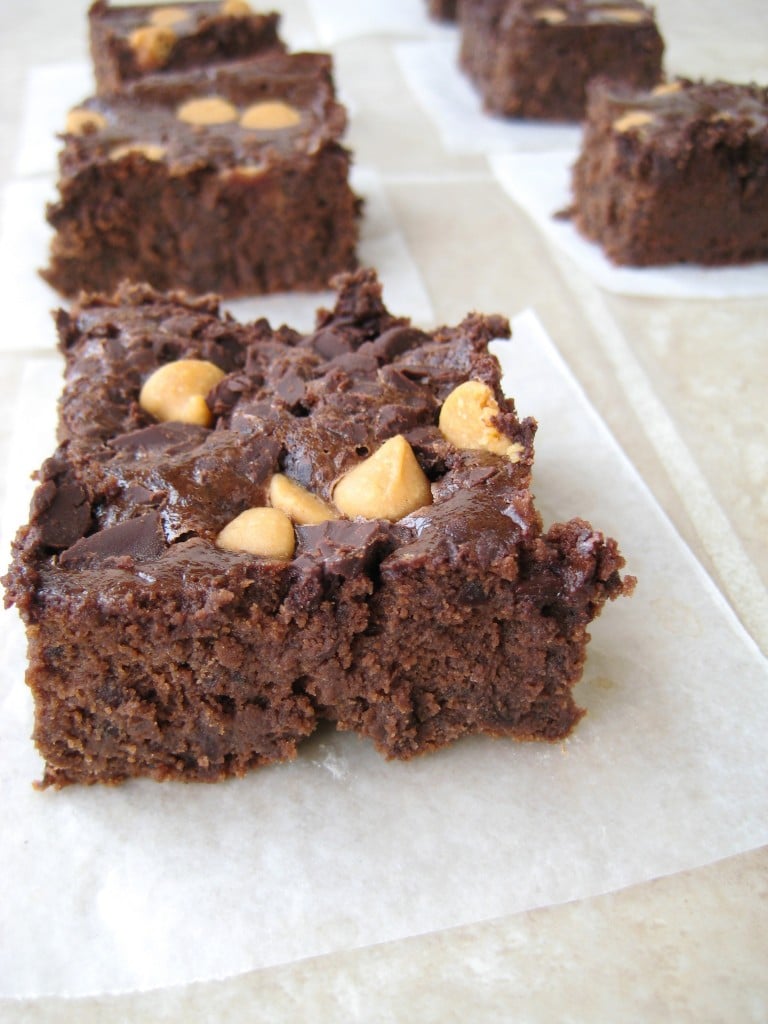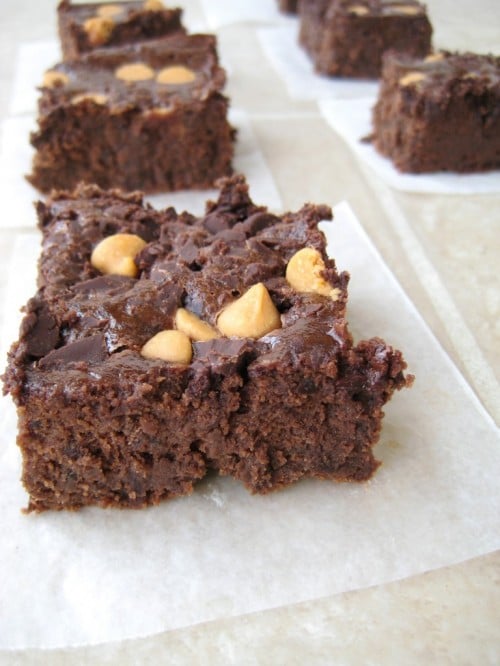 You could bring these to a party and probably fool the majority of the guests, as long as you puree the black beans enough – we used our food processor.

Flourless Chocolate Brownies
Ingredients
1 (15-ounce) can black beans, drained and rinsed
2 large eggs
2 egg whites
1/4 cup melted butter
1/4 cup plus 2 tablespoons cocoa powder
1 teaspoon vanilla
2/3 + 1/4 cup sugar (or almost 1 cup)
1/2 cup semi-sweet chocolate chips (we used dark chocolate and peanut butter chips)
Instructions
Preheat oven to 350 degrees F.
Grease or spray an 8x8 inch baking pan.
Process all ingredients EXCEPT chocolate chips in a food processor until well blended.
Transfer mixture to the prepared pan.
Sprinkle with chocolate chips.
Bake the brownies for 30 to 35 minutes, or until just set in the center.
Cool before cutting into squares.
https://thefirstyearblog.com/flourless-chocolate-brownies/
Recipe adapted from
Tastefully Julie
.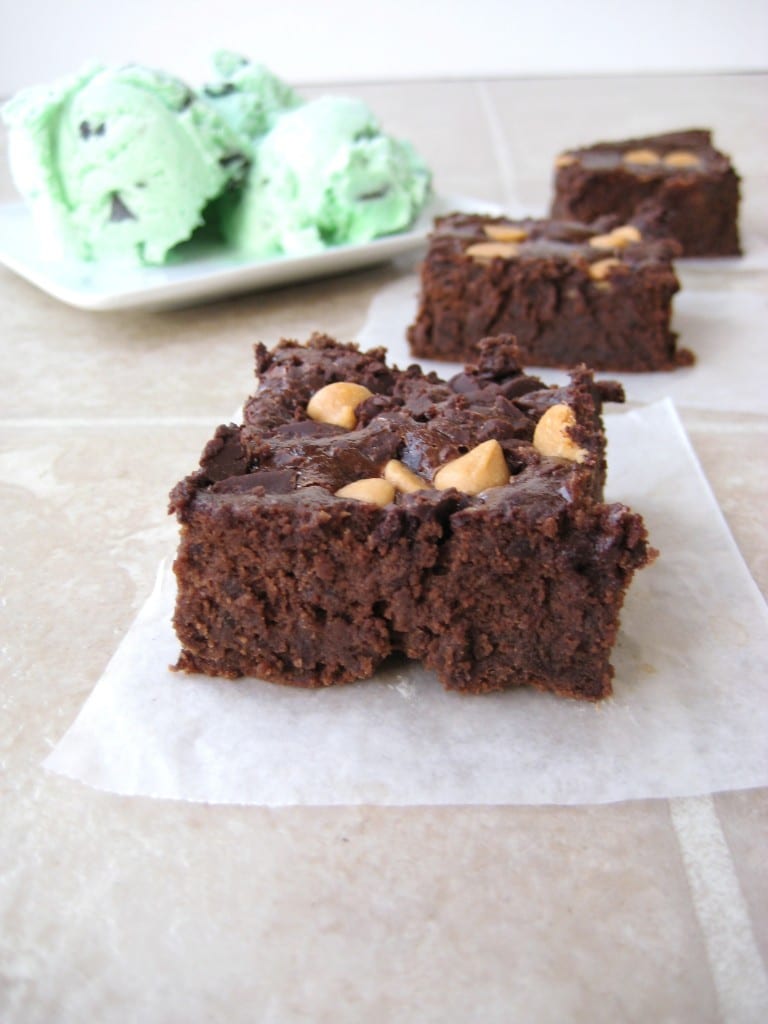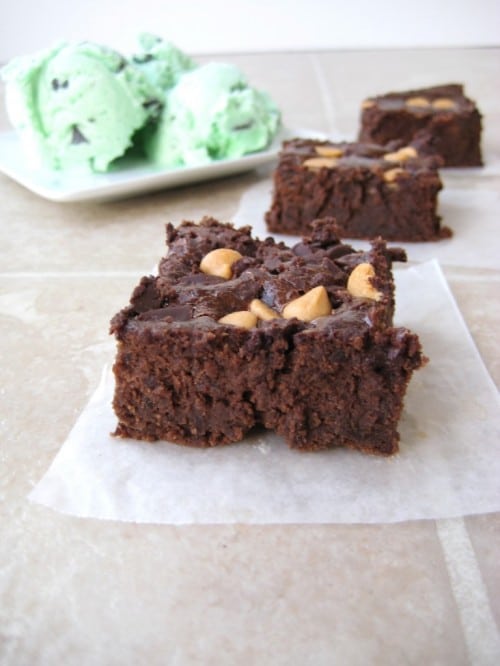 There is a lot of chocolaty goodness in these. Oh, did I mention fiber? Remember the old saying: Beans, beans, the magical fruit, the more you eat the more you toot! So you can't say I didn't warn you!
The texture is a little more cake like. But if you need an excuse to up your fiber and protein intake, while making sure it's covered in chocolate, these are for you!