Fettuccine with Tomato Cream Sauce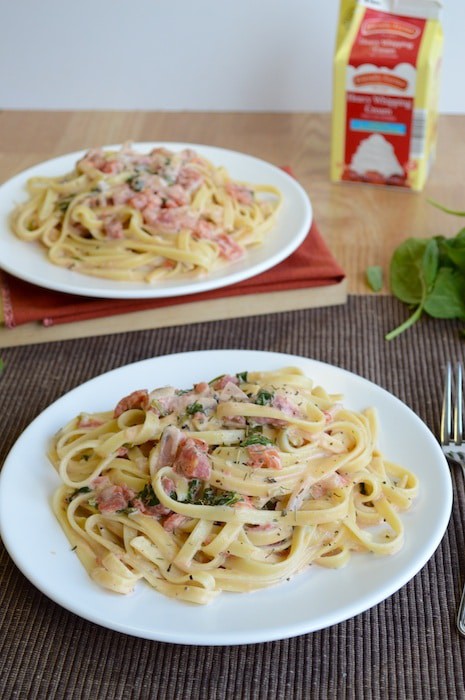 Our house is turning into Olive Garden, or at least what I think Olive Garden would be like!
I've never eaten at Olive Garden, for those of us with gluten sensitivities just thinking about dining there gives us the willies.
But I've been cooking up some (gluten free!) pasta dishes that could out do Olive Garden. Today we have fettuccine with tomato cream sauce.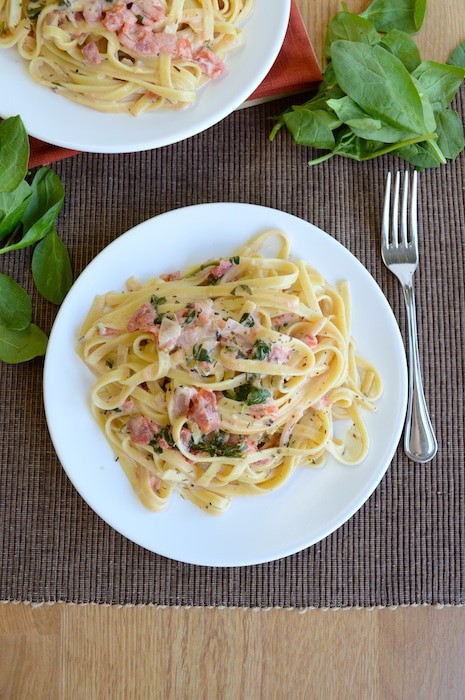 Even my husband Ryan who has an aversion to tomatoes liked this pasta dish.
This recipe for fettuccine with tomato cream sauce can be made in 25 minutes. I adapted it from Taste of Home – I love checking out their cookbooks from the library and finding great, easy recipes.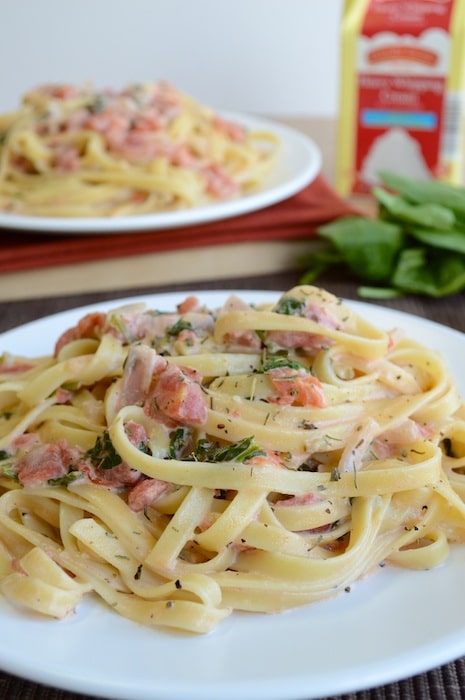 The sauce could be made ahead of time and kept in the fridge until you're ready to add it to cooked pasta. If you're making this dish for two, I would suggest halving it, and you'll still have enough for leftovers. We love (yummy) leftovers at our house!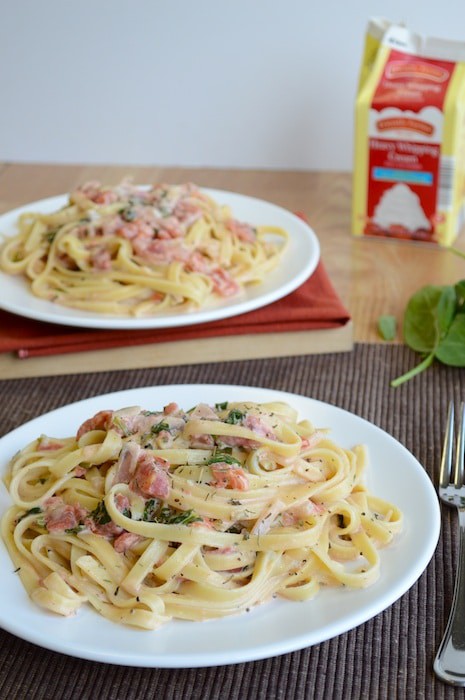 The original recipe called for frozen tortellini, which I am sure would be great with this sauce, but not so gluten free friendly. I haven't been able to find gluten free tortellini at a reasonable price, so I substituted gluten free fettuccine.
If you're interested in trying it with frozen tortellini, I'll link back to the original recipe in the recipe section below.
This pasta dish isn't complete without parmesan cheese! It also has fresh spinach and diced tomatoes in it, and a little magic ingredient – heavy cream :-)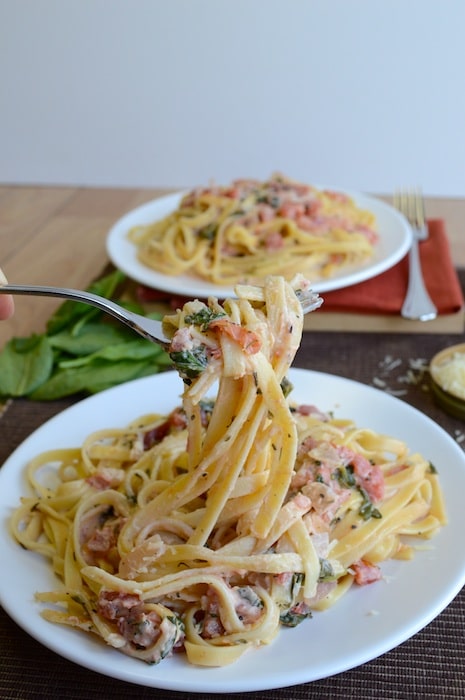 Fettuccine with Tomato Cream Sauce
Ingredients
16 oz fettuccine
1 small onion, chopped
2 tbsp olive oil
3 garlic cloves, minced
1 can (14.5 oz) diced tomatoes, undrained
fresh spinach, 2-3 handfuls, chopped
1 & 1/2 tsp dried basil
1 tsp salt
1/2 tsp pepper
1 & 1/2 cups heavy whipping cream
1/2 cup grated Parmesan cheese, plus more for serving if you desire
Instructions
Cook the fettuccine according to the package directions.
Meanwhile, in a large skillet, saute the onion in oil until tender.
Add garlic; cook 1 minute longer.
Add the tomatoes, spinach, basil, salt and pepper. Cook and stir over medium heat until liquid is absorbed, about 3 minutes.
Stir in the cream and cheese.
Bring to a boil. Reduce heat; simmer, uncovered, for 8-10 minutes or until thickened.
Drain fettuccine and toss with the sauce. Sprinkle with additional cheese if desired.
https://thefirstyearblog.com/fettuccine-with-tomato-cream-sauce/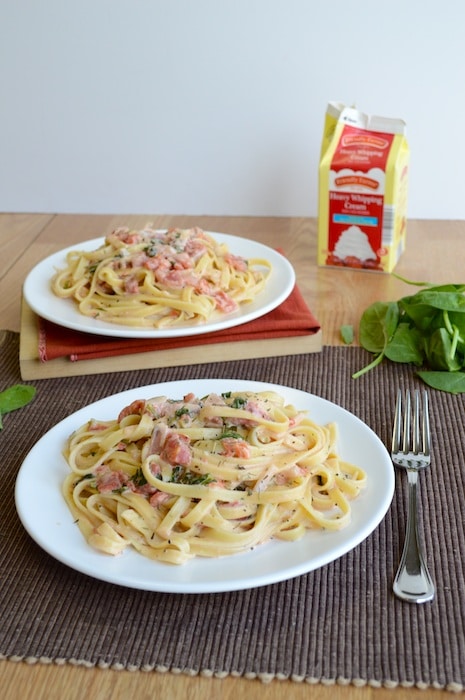 And the best part about this dish – no tip required!