Expresso Chip Muffins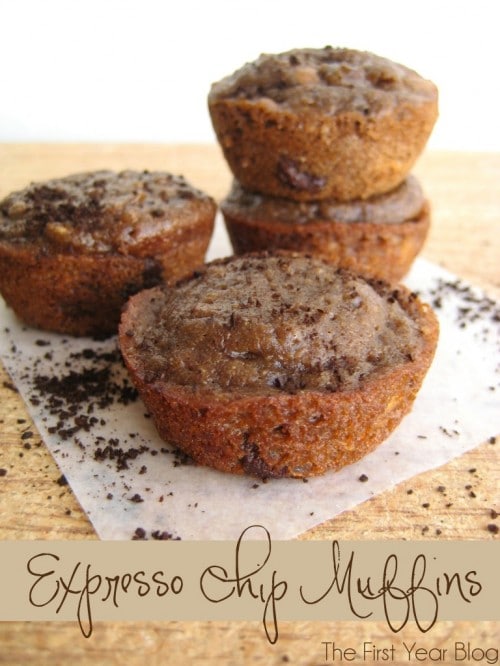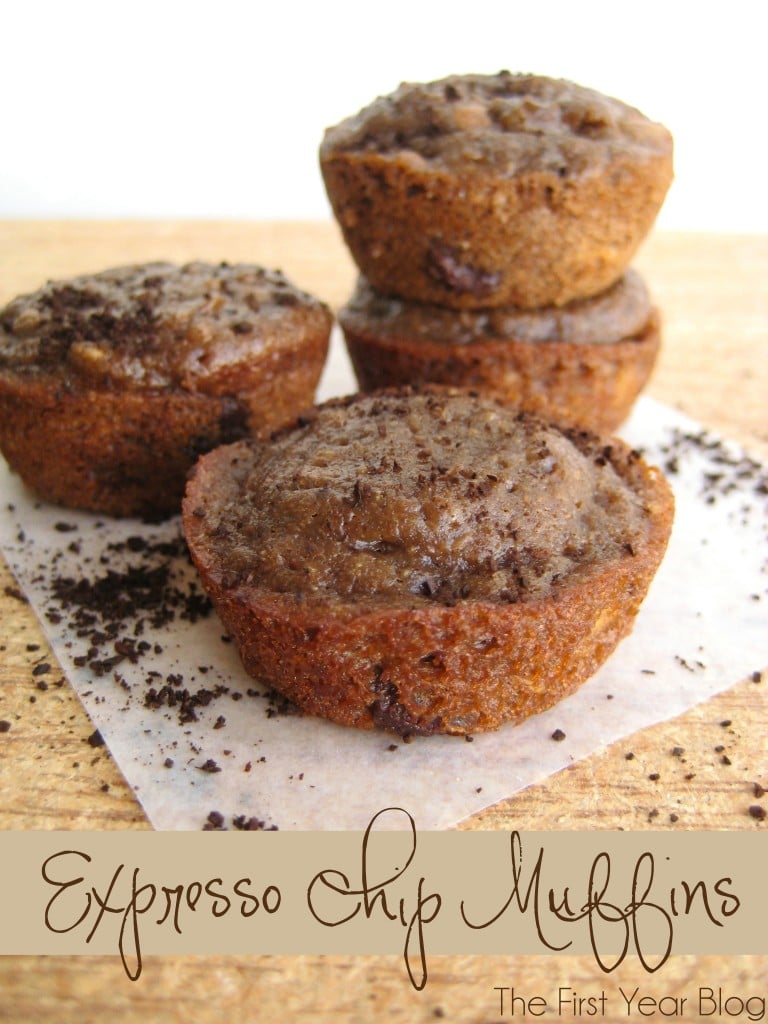 I've been on a coffee/mocha/expresso kick. I don't like regular coffee and whenever I get "fru-fru" coffee like a mocha or iced latte.. it's always decaf. My favorite flavor of ice cream is expresso chip, so naturally I love these expresso chip muffins with oatmeal and chocolate chips!
Ingredients
3/4 cup flour
2/3 cup oats
2 & 1/2 tbsp cocoa
1/2 cup brown sugar
1/2 tsp baking soda
1/4 tsp baking powder
1/2 cup dark or milk chocolate chips/chunks
1 cup plain yogurt
1/4 cup brewed expresso (or more if you like the taste)
1/2 stick butter, melted
2 eggs
1/2 tsp vanilla extract
Makes about 10-12 regular sized muffins and 24+ mini muffins.
Directions
Preheat the oven to 375 degrees Fahrenheit and grease a muffin pan or use liners.
Place the flour, oats, cocoa, sugar, baking soda, baking powder and chocolate chips into a medium sized bowl and stir until combined.
Combine the yogurt, expresso, melted butter, eggs and vanilla in a separate bowl, whisk together with a fork until combined.
Pour the wet ingredients into the dry and stir until just combined.
Fill the muffin cups 1/2 full and bake for 10-12 minutes. If you're not using muffin liners, let the muffins cool before removing from the tray. Enjoy with an iced coffee!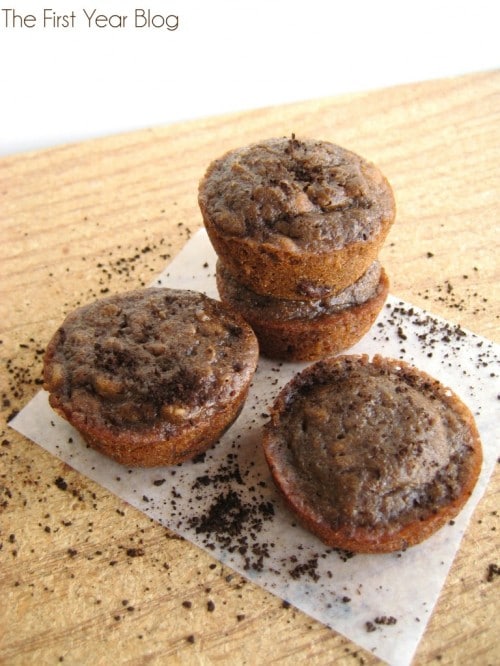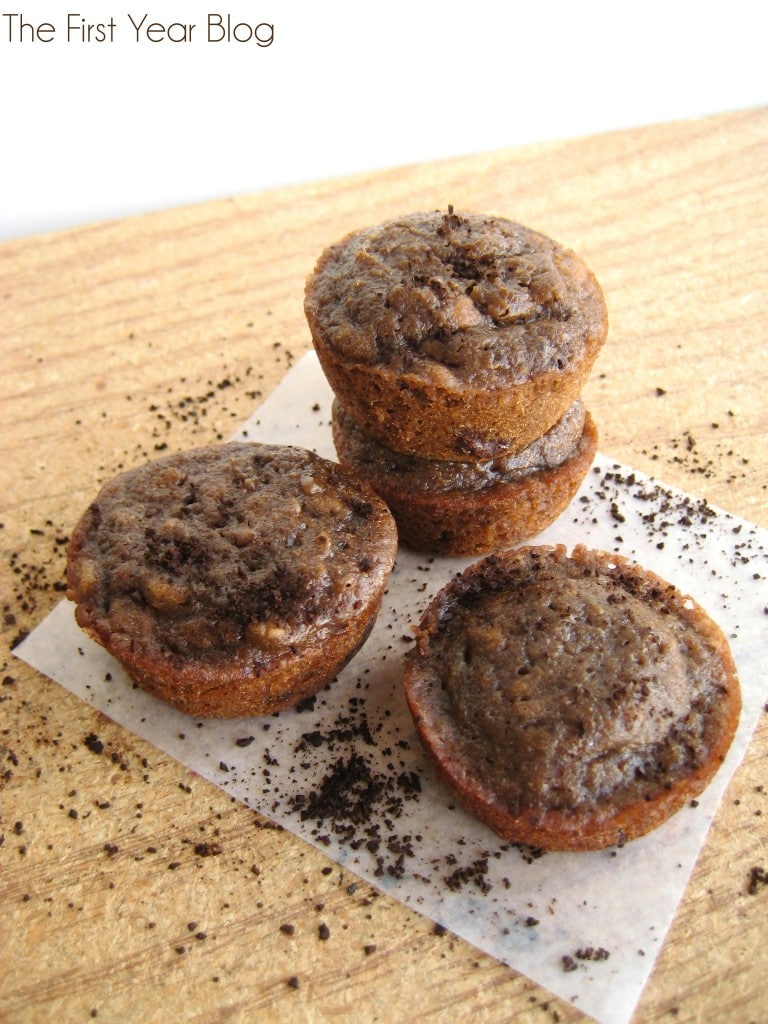 It's been a busy week! We just got home from visiting family in Minnesota where the gas costs $4.39, yikes. I shared some of my favorite things about Minnesota last week, check out my favorites here! I have some pictures to share later this week too. But until then.. these will have to do :-)
Linking to these parties!
Adapted from Annie's Noms