Dreamy Lemon Cake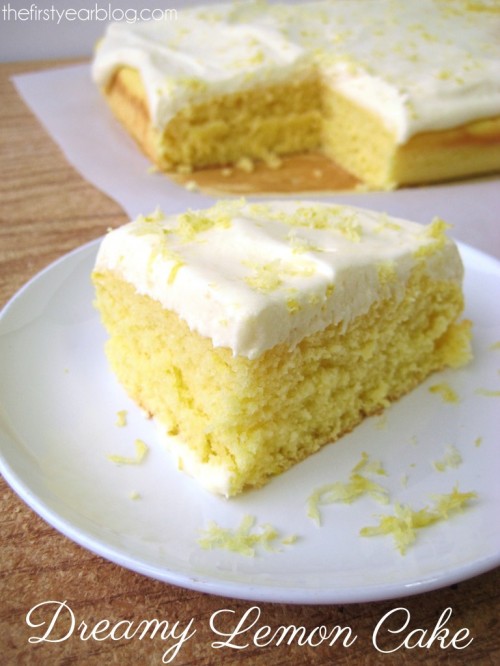 I made this Dreamy Lemon Cake for my brother's birthday when we were visiting our family in Minnesota, and they ate every last piece. It's an airy cake with light lemon flavor, and the cool whip topping is the perfect complement.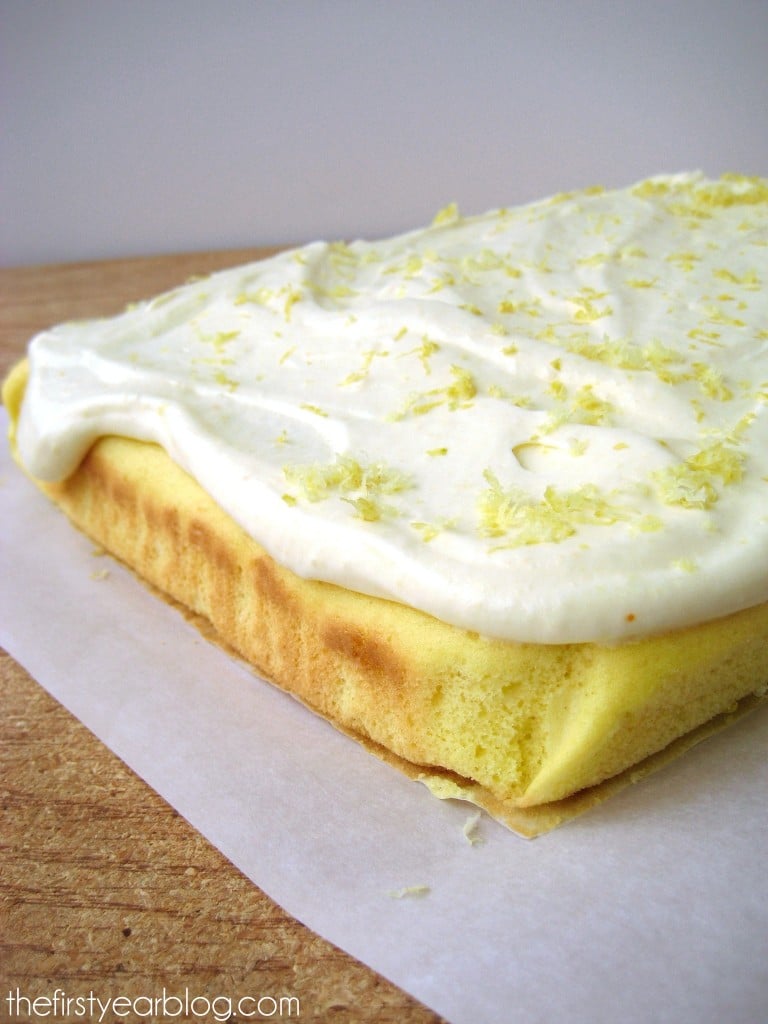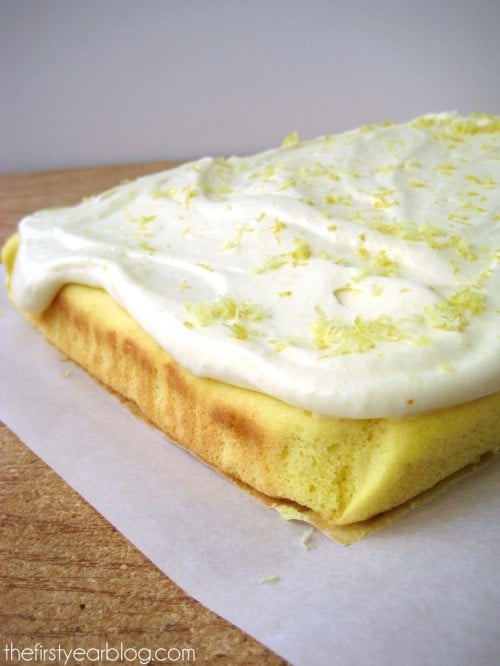 Ingredients
1 Package Lemon Cake Mix
1 Package Instant Lemon Pudding Mix
3/4 cup water
3 egg whites
3/4 cup milk
1/2 tsp lemon extract or zest of a fresh lemon
1 Package Instant Vanilla Pudding Mix
1 Carton (8 oz.) Frozen Whipped Topping, at room temperature
Instructions
Combine the lemon cake mix, lemon pudding mix, water, and 3 egg whites.
Beat on low for 1 minute.
Pour into a 9 X 13 inch pan, coated with non-stick spray.
Bake at 350 degrees Fahrenheit for 23-28 minutes, or until a toothpick comes out clean.
Let the cake cool in the fridge while mixing the topping.
Combine the milk, lemon extract/zest, and vanilla pudding mix.
Beat on low for 2 minutes.
Fold in the whipped topping.
Spread over the cake and refrigerate.
https://thefirstyearblog.com/dreamy-lemon-cake/
Want to invite me to a summer BBQ so I can bring this cake?
I feel like I could go for a frozen version of this dreamy lemon cake today because it is way hot out. We're the type of people who don't turn on our air on unless we really have to. We'll see how long we last.

Adapted from Home Grown Beets