Want our top 10 essential dessert recipes?
Get our favorite classic recipes in your inbox! It's 100% free, but we might make you hungry!
Double Reese's Bars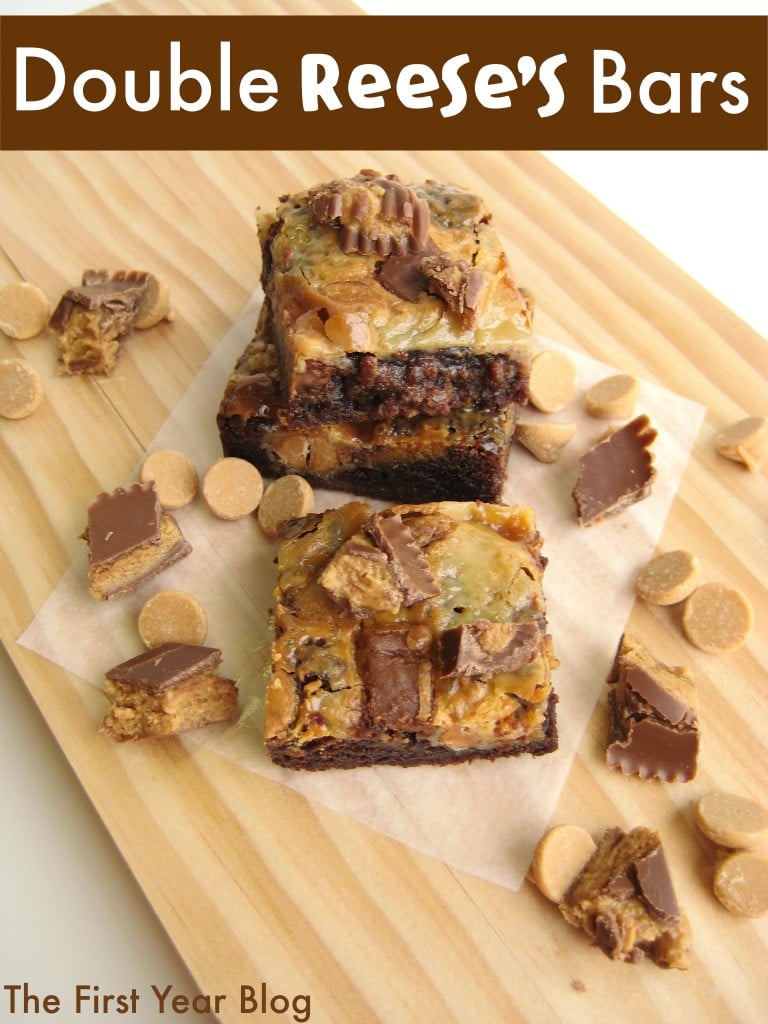 I made these delicious double reese's bars for my bible study, and they loved them! Will you too?
Ingredients
1 19.5 oz brownie mix
1 stick butter, softened
1 egg
1/4 cup vegetable oil
6 Reese's Peanut Butter Cups, chopped
1/4 cup peanut butter chips
1/2 cup kraft caramels (about a small handful), chopped
14 oz can sweetened condensed milk
optional: add on another 1/2 cup semi-sweet chocolate chips.. but warning, it will be super sweet
Directions
Preheat the oven to 350 degrees and line a 9 x 13 inch pan with parchment paper.
First, do not follow the directions on the back of the brownie box!
In a large bowl, beat brownie mix, butter, egg, and vegetable oil until combined. It is going to get super thick, time to work those muscles! Since the brownie mix is so thick, press it into the bottom of the prepared pan, making it even.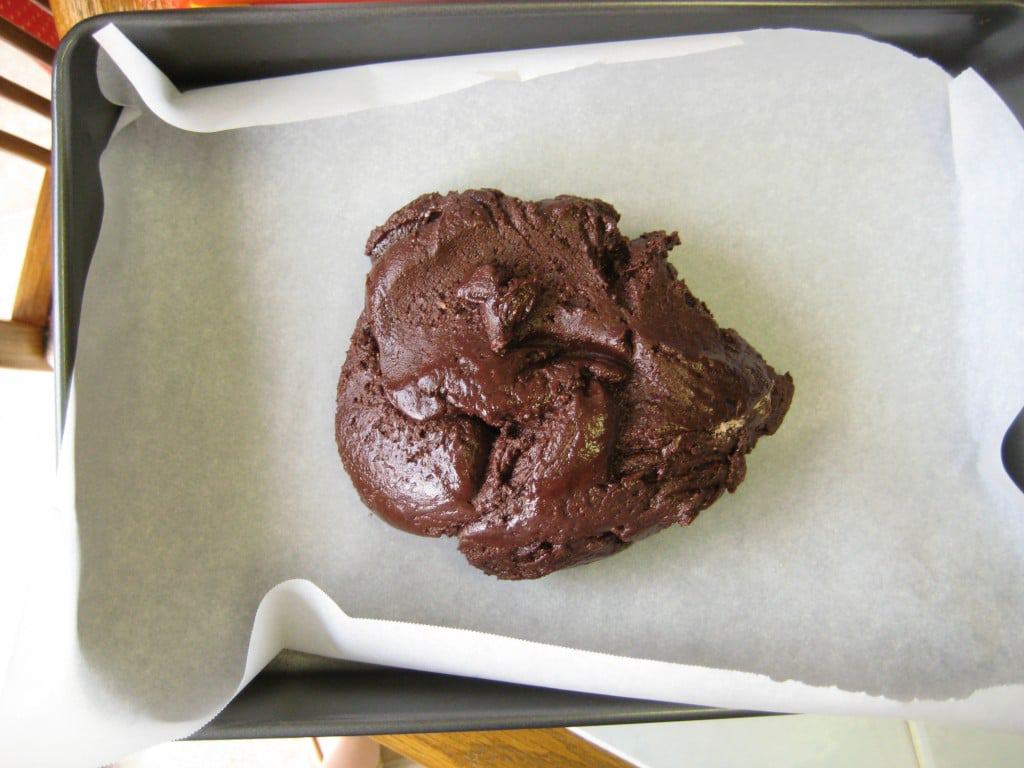 Chop the Reese's peanut butter cups. I found it easiest to keep them in the liner while chopping, mess of a less! Also chop the caramel squares into fourths.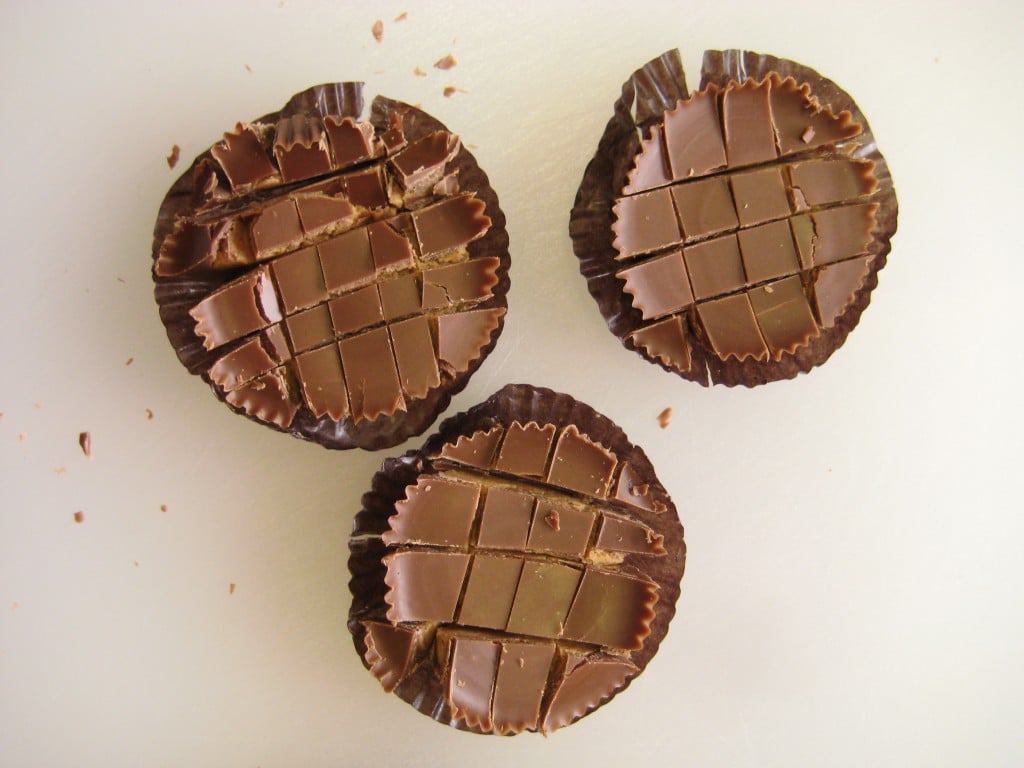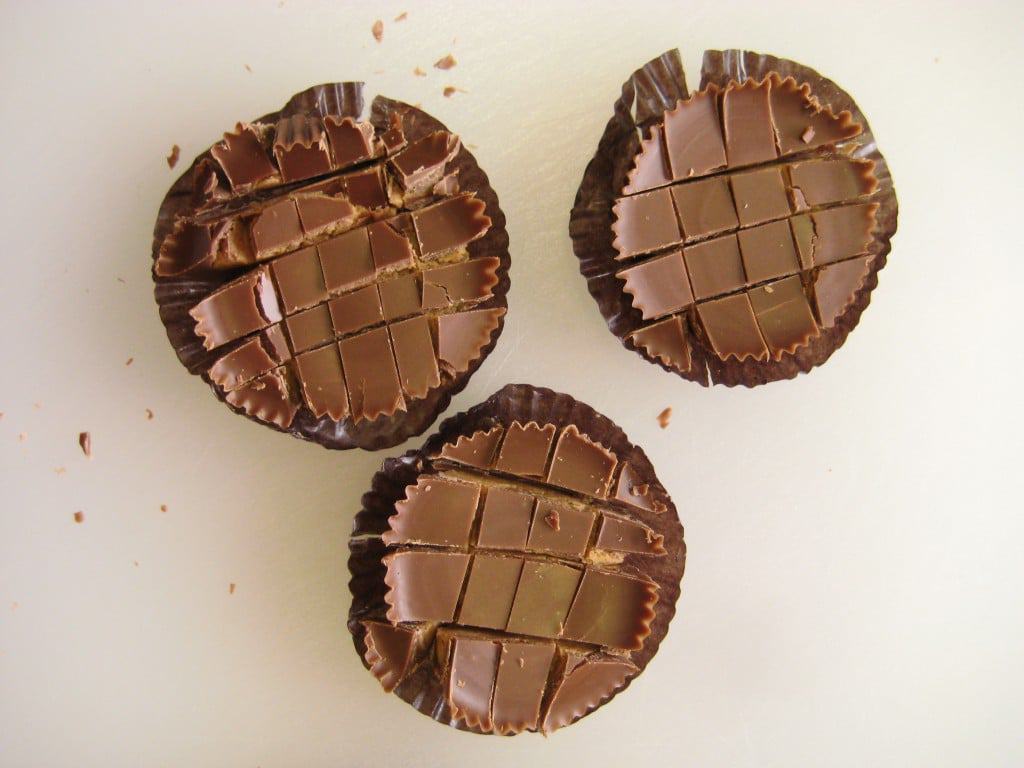 Now, sprinkle the chopped Reese's, peanut butter chips, and caramel over the brownie mix. Pour the sweetened condensed milk over the entire pan evenly.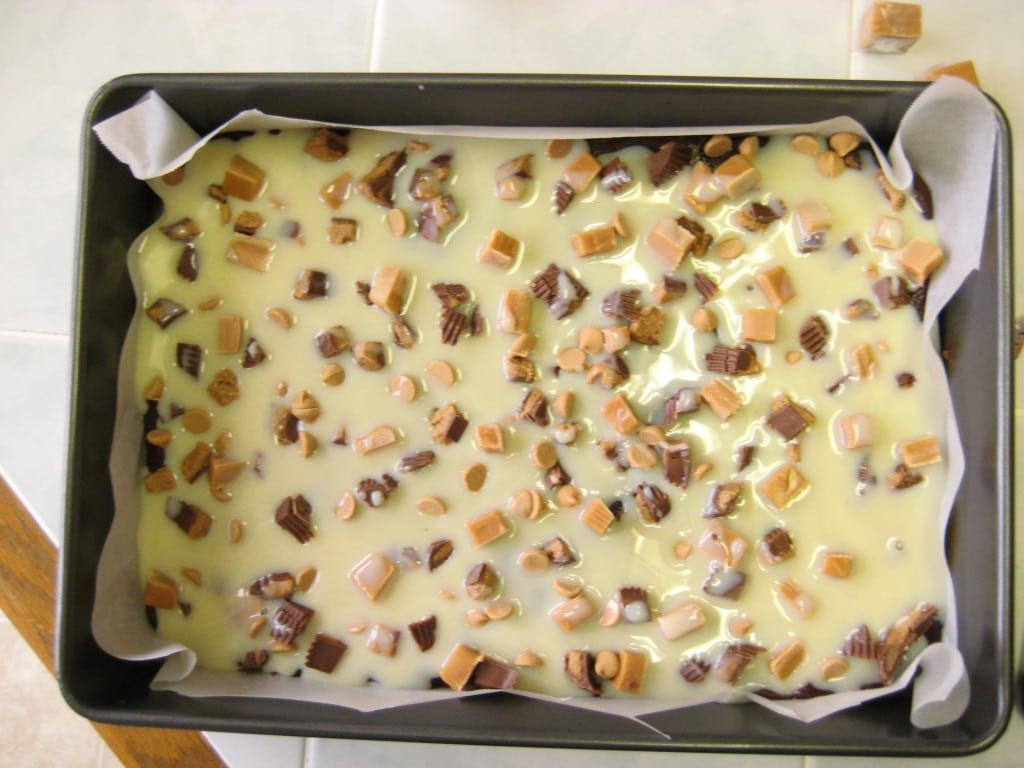 Depending on your oven, bake for 28-30 minutes, or until the brownies begin to brown and aren't too gooey.
Let them cool completely before slicing into bars. I found it best to put them in the fridge to cool..having them cold makes it easier to slice.. and these things are gooey. Keep them in the fridge until you're ready to serve them.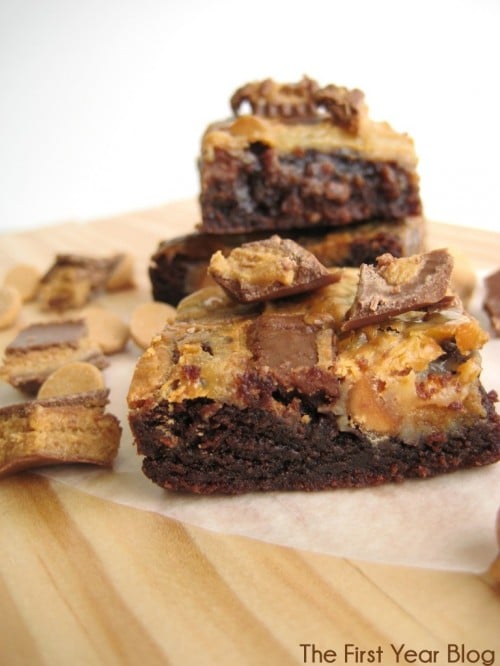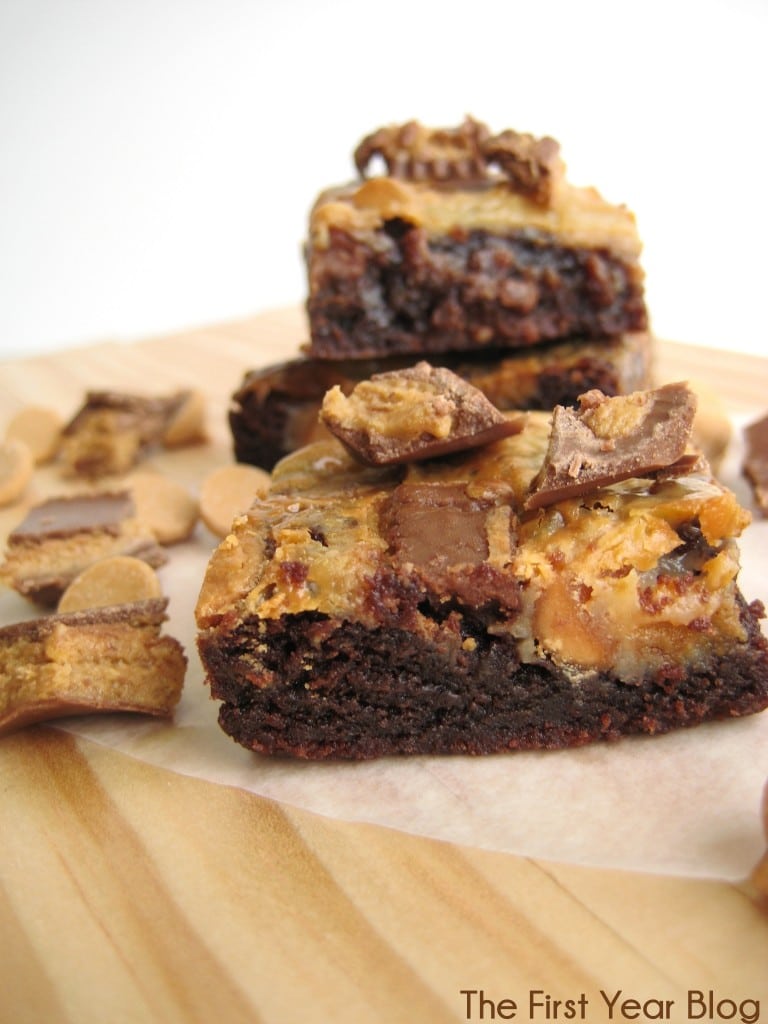 Adapted from Persnickety Plates
After making these, next time I might leave out the caramel pieces and instead substitute chocolate chips. Then they will really be double the peanut butter and chocolate! But they are still amazing with the caramel.
Linking to these parties!