Double Fudge Oreo White Chocolate Chip Cookies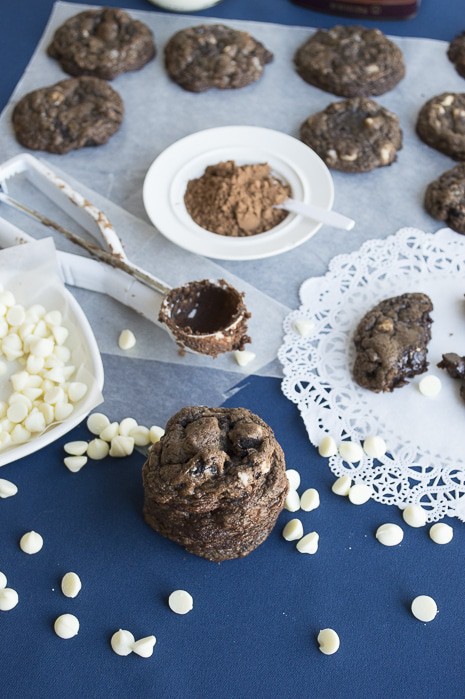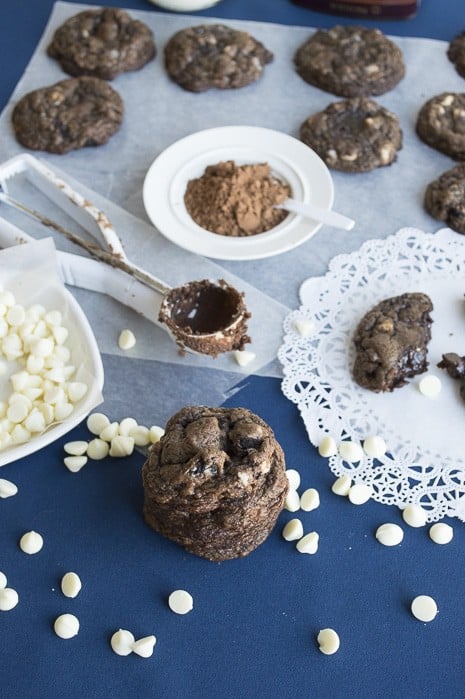 I must have been thinking.. "Let's find all of the good stuff in our kitchen and pack it into a cookie."
BOOM – Double Fudge Oreo White Chocolate Chip Cookies are born.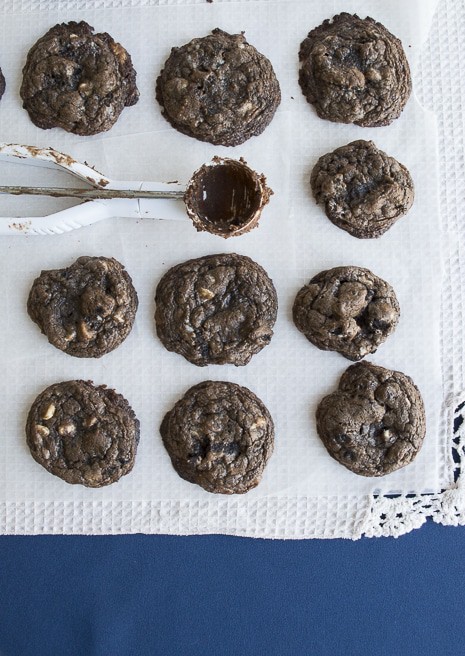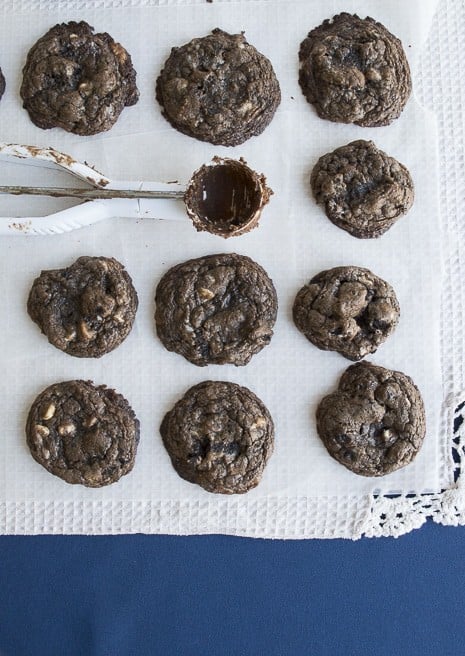 You could probably mix just about anything chocolately into this recipe.
Have Reese's Pieces on hand? Put them in! Have Thin Mint cookies instead of Oreos? Sound delicious! Actually it sounds like a fantastic idea – now if only the Girl Scouts made gluten free thin mints.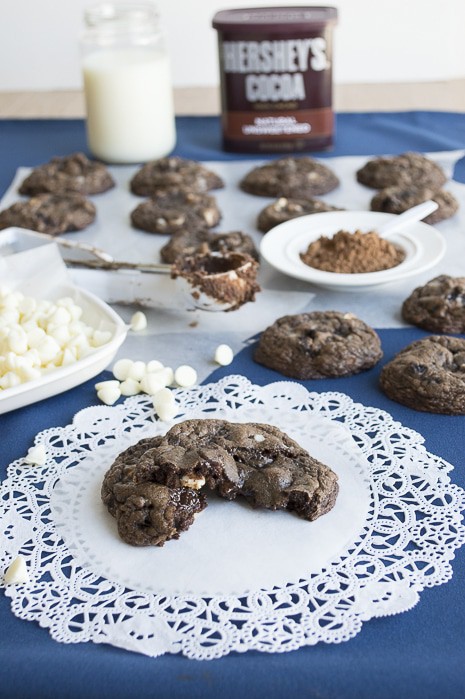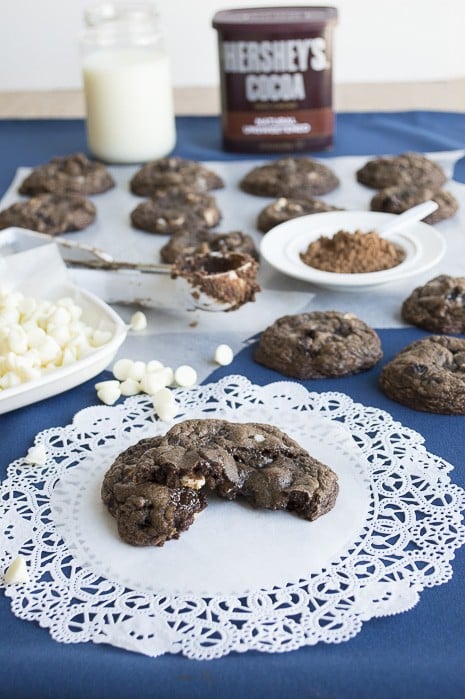 I do want to note, for best results, refrigerate the dough overnight. I know it's tough to wait, but you will get nice, puffy, fudgy cookies that way.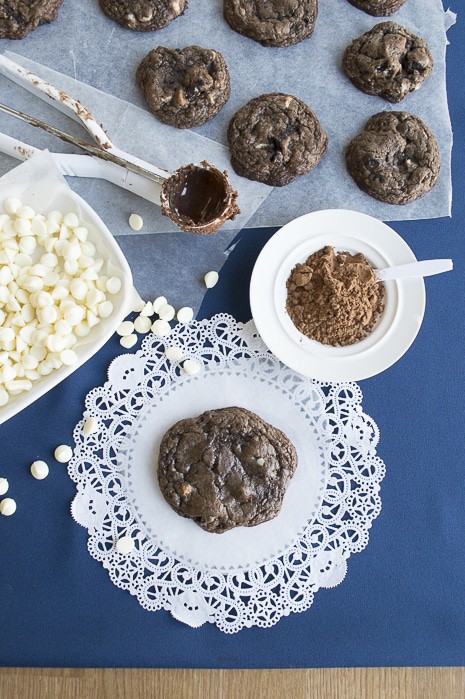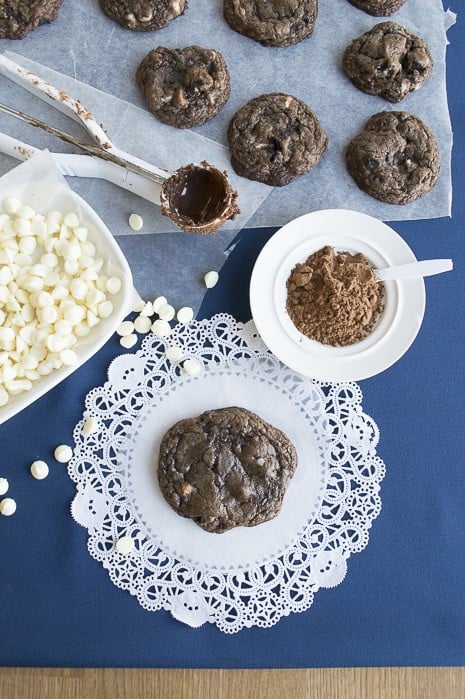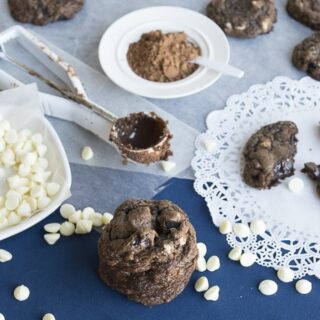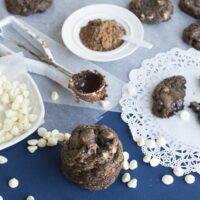 Double Fudge Oreo White Chocolate Chip Cookies
Ingredients
1/2 cup butter, at room temperature
3/4 cups sugar
1 egg
1/2 tsp vanilla
1 cup flour
1/4 cup cocoa powder
1/2 tsp baking soda
1/8 tsp salt
1/2 cup white chocolate chips
7-8 crushed Oreo cookies
Instructions
Cream the butter, sugar, egg and vanilla until fluffy.
Add the flour, cocoa powder, baking soda and salt and mix until combined.
Fold in the white chocolate chips and crushed Oreos.
Cover the bowl with tinfoil and refrigerate the dough overnight.
After refrigeration, preheat the oven to 350 degrees F.
Roll into balls or scoop with an ice cream scooper and set on baking sheet lined with a Silpat or parchment paper.
Bake for 10-12 minutes. Let the cookies cool for 10-12 minutes before removing them from the baking sheet - they will be fudgy.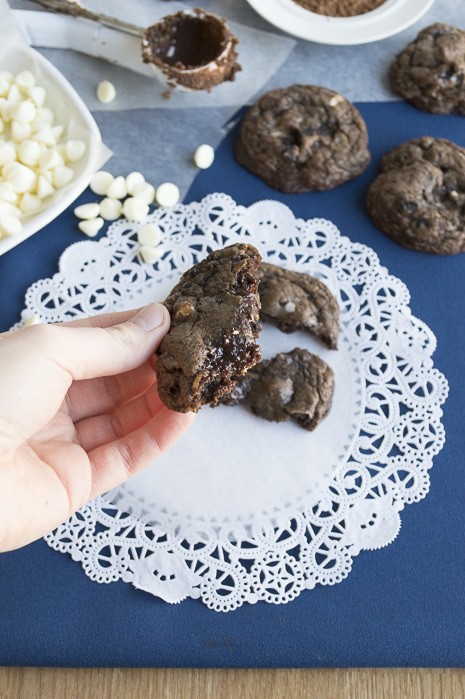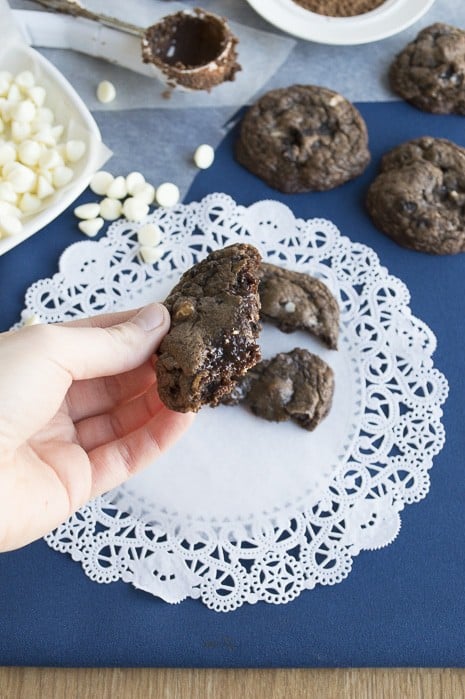 Don't forget to buy milk before you make these!