Want our top 10 essential dessert recipes?
Get our favorite classic recipes in your inbox! It's 100% free, but we might make you hungry!
Double Dipped Chocolate and Blueberry Glaze Donuts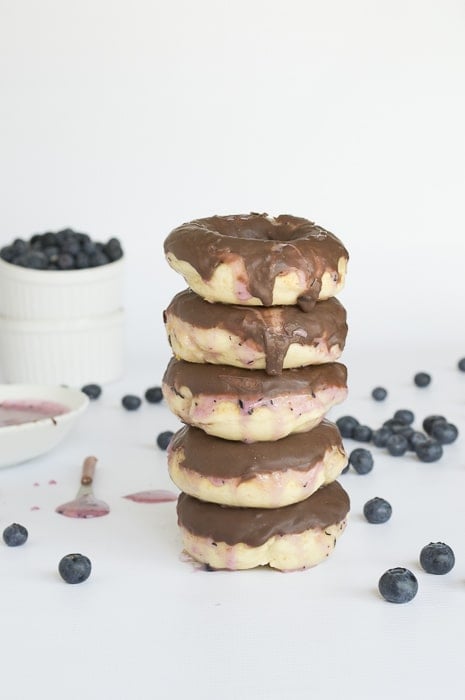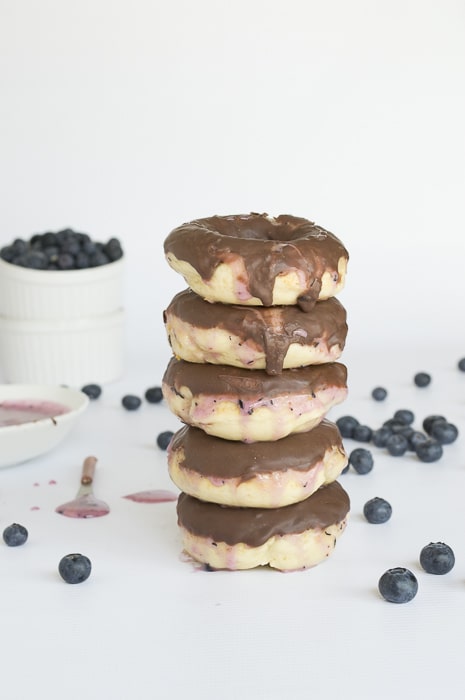 We are adding another donut recipe to our ever-growing collection!
First came coconut donuts with chocolate ganache and toasted coconut, then lemon coconut donuts with lemon glaze, next came stuffed peanut butter cup donuts with chocolate ganache and peanut butter drizzle, and lastly american flag donuts, because the 4th of july is all about donuts and red, white & blue.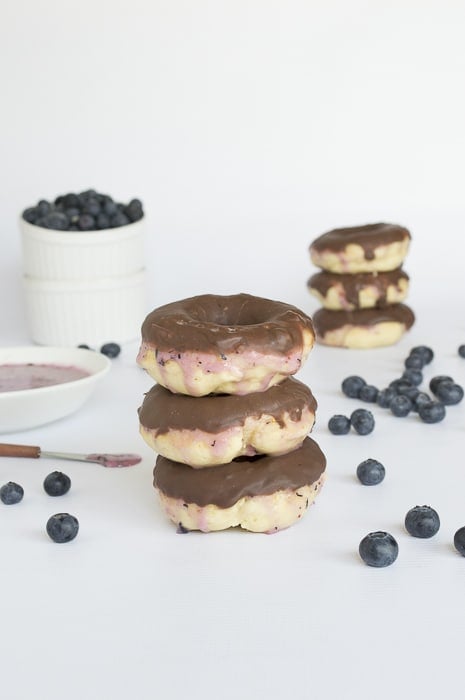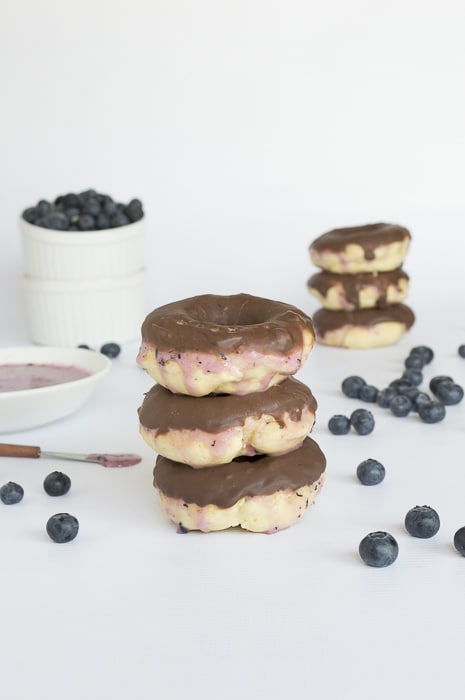 When I first bought my donut pan it was on a whim because I was ordering items from Bed, Bath & Beyond online and I was close to receiving free shipping if I spent $50. So the donut pan was added to the cart and arrived at my house a few days later.
Sometimes I feel like I use my donut pan more than I use my kitchen spoons, but I have a great explanation.
I am making up for lost donut time.
When I found out that I had a gluten allergy about 8 years ago, donuts (and everything else delicious) went out the window. I learned how to make my own gluten free snacks and baked goods, but making my own donuts never crossed my mind.
Now I have donuts on my brain, all the time.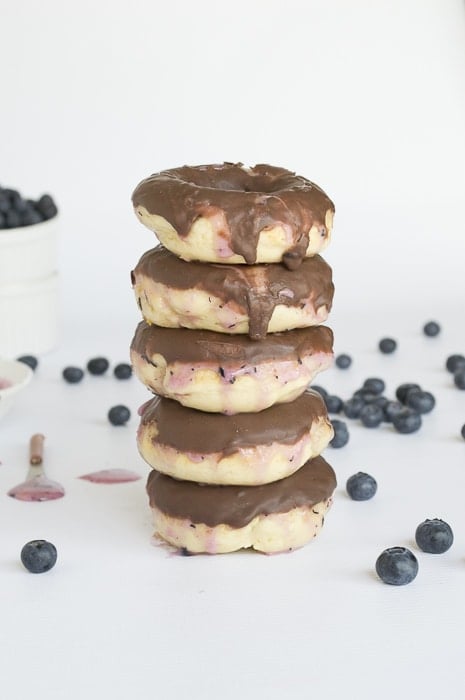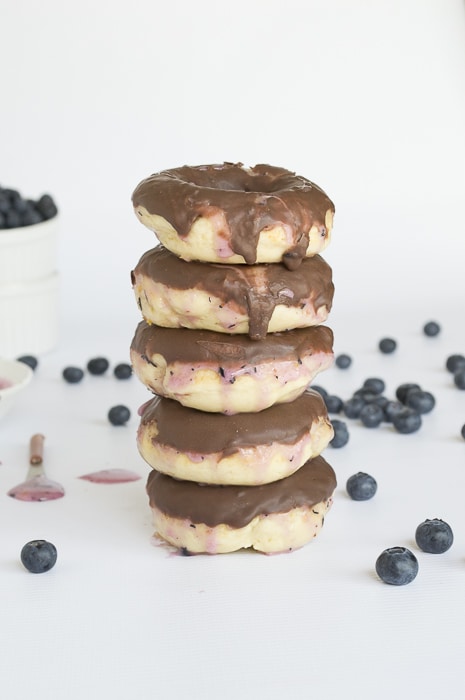 I thought I might have been going through a donut phase, that I would eventually get tired of eating donuts, but I think it's here to stay. Who gets tired of eating donuts anyway? Remember, I'm making up for lost donut time!
As much as I love donuts, I also love blueberries. Like I am a slight blueberry hoarder. And Ryan can attest to the fact that I don't really like sharing them, sorry Ry!
So for a while I had this idea of double dipped blueberry glaze and chocolate glaze donuts.
Let's just say that some dreams become fantastic realities.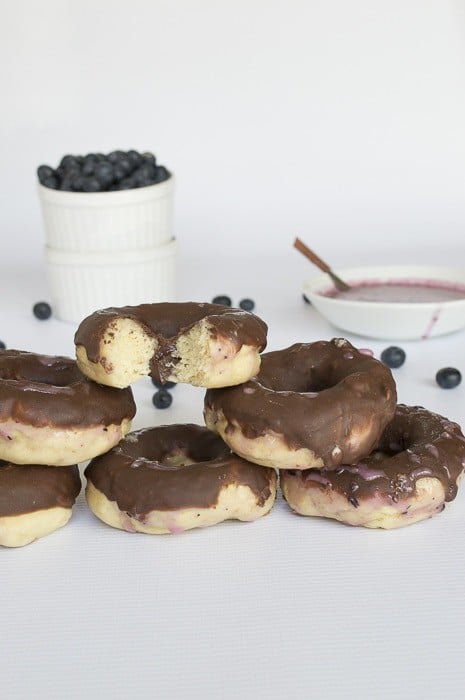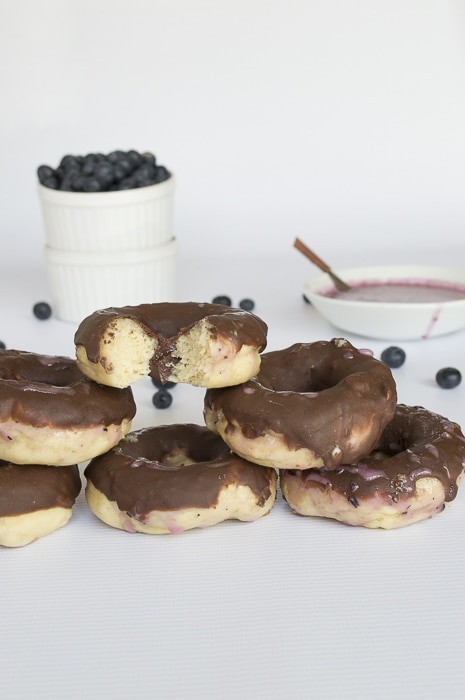 Don't forget, you can save our recipes to your Recipe Box and create meal plans by clicking "Save Recipe."

Double Dipped Chocolate and Blueberry Glaze Donuts
Ingredients
Baked Donut

1 cup flour
3 tbsp sugar
1 tsp baking powder
1/2 tsp salt
6 tbsp milk
1 egg
1/2 tsp vanilla
1 tbsp butter, melted
2 tbsp vegetable/canola oil

Blueberry Glaze

1/4 cup fresh blueberries, pureed in blender, or mashed well with a fork
1-2 cups confectioners sugar
zest from 1/2 lemon

Chocolate Ganache

2/3 cup chocolate chips
1 tbsp vegetable/canola oil
Instructions
Baked Donuts

Preheat the oven to 325 degrees F. Spray a donut pan with cooking spray, use a paper towel to lightly spread/remove excess spray.
In a large bowl, combine the flour, sugar, baking powder and salt. In another bowl, combine the milk, eggs, vanilla, and oil. Mix together, and stir in the melted butter last. Stir the dry ingredients into the wet ingredients, mix just until combined.
Transfer the batter to a large piping bag or use a ziploc bag with one corner cut off. Pipe the batter into the donut pan, filling each donut hole about 2/3 full.
Bake the donuts for 10 minutes, or until a toothpick comes out clean. Remove from the oven and let the donuts sit in the pan for 5 minutes before moving to a wire rack.

Blueberry Glaze

Mix the pureed/mashed blueberries and lemon zest with 1 cup confectioners sugar. Combine well, add more powdered sugar to get your desired consistency. I prefer mine to be thicker. Transfer the glaze to a shallow bowl for dipping. Dip each donut into the blueberry glaze, allowing the excess to quickly fall off, and place them on a cooling rack so the extra glaze will drip off and not pool at the bottom of the donuts. Wait 10 minutes before adding the chocolate glaze.

Chocolate Ganache

Combine the chocolate and oil in a shallow microwave safe bowl and microwave on 60% power, stirring every 30 seconds for about 2 minutes. You do not want the chocolate to be too runny. Let the chocolate sit for a few minutes so it can thicken before you dip the donuts into the chocolate. Dip each donut into the chocolate, allowing the excess to fall off on a cooling rack.
https://thefirstyearblog.com/double-dipped-chocolate-and-blueberry-glaze-donuts/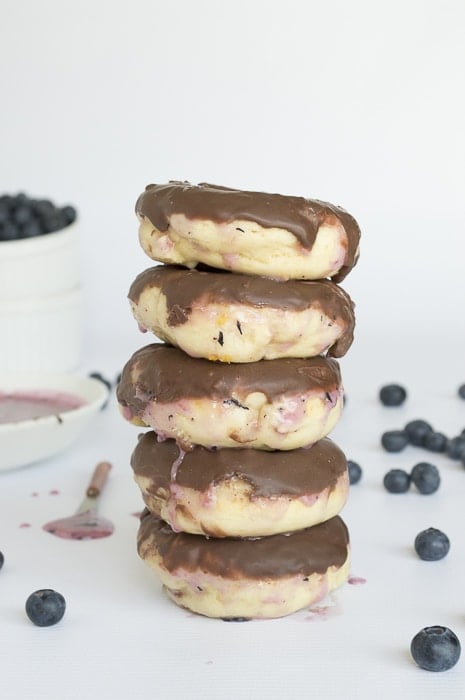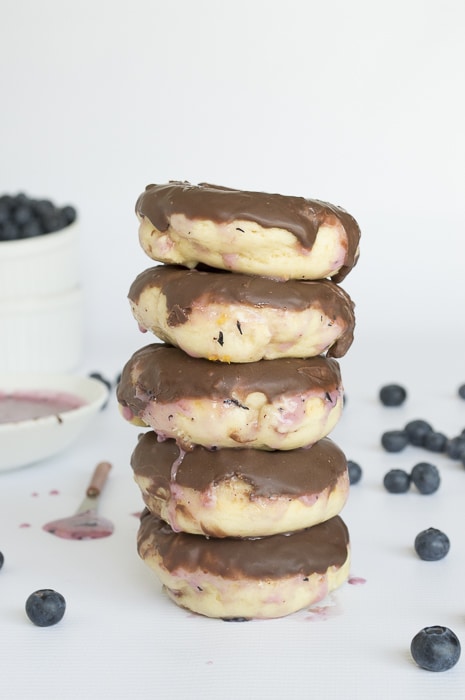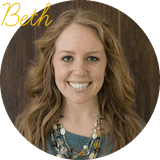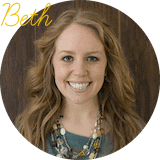 Similar recipes:
Coconut Donuts with Chocolate Ganache
and
Lemon Coconut Donuts