Dontcha Know, We Were Up Nort!
For those of you who don't speak Minnesotan, the title of this post is "Don't you know, we were up north!"
Ryan and I ventured back to the great state of Minnesota last week. We had a wonderful week hanging out with family and put lots of miles on the old ford taurus. We have 4 super fantastic nieces and nephews who we adore, and I must add that they LOVE their Uncle Ryan- he is definitely their favorite between the two of us because he likes to play barbies and knows how to play rocket ship :-)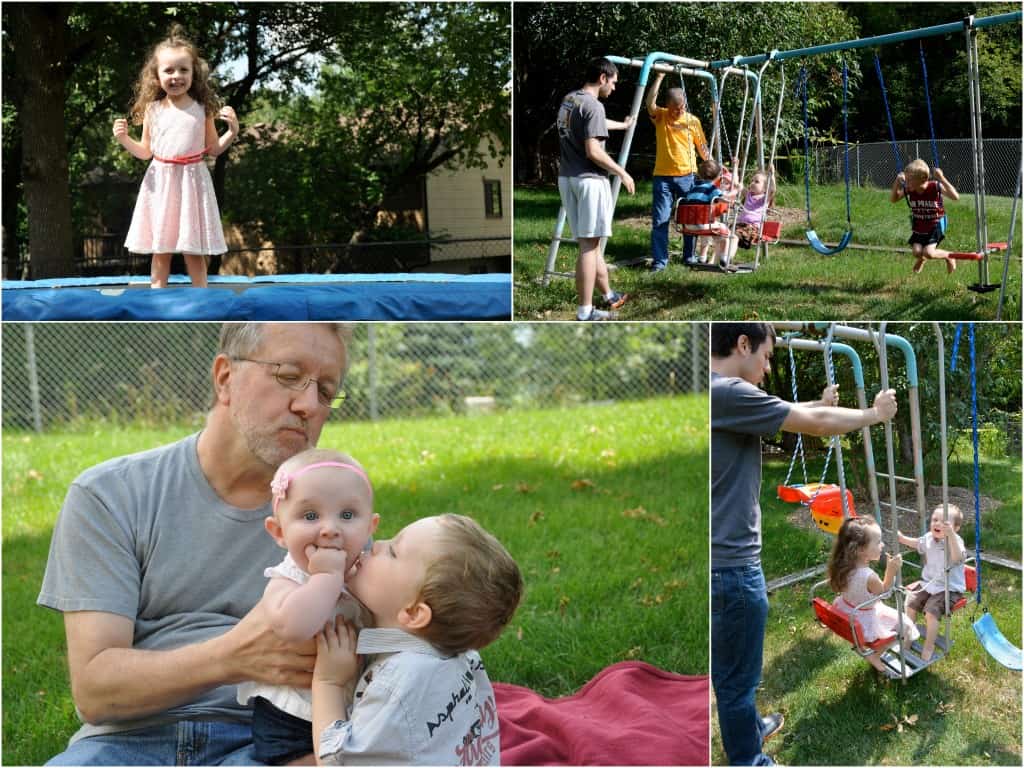 While we were home, I wanted to spoil my family a little bit with several recipes from the blog. I have this phenomenal recipe for Cranberry Orange Granola, which I haven't shared on the blog yet, probably because I am seriously too busy making it every couple of days. I've already made it 5 times for myself in about 4 weeks. So I made several batches of that, and I also made the famous ice cream pops (see here!).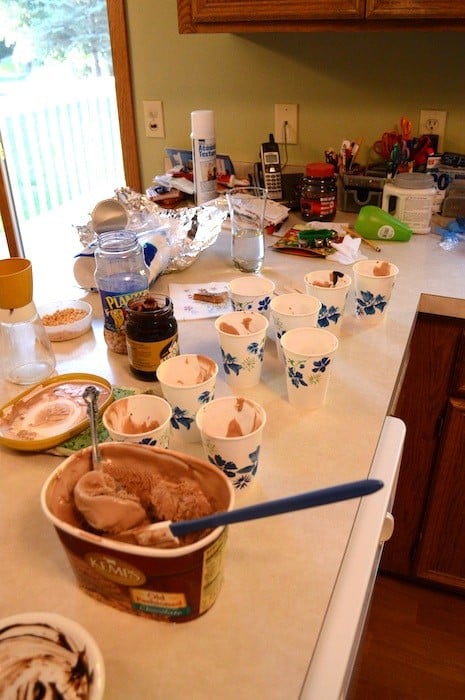 We also spent time relaxing with Ryan's family!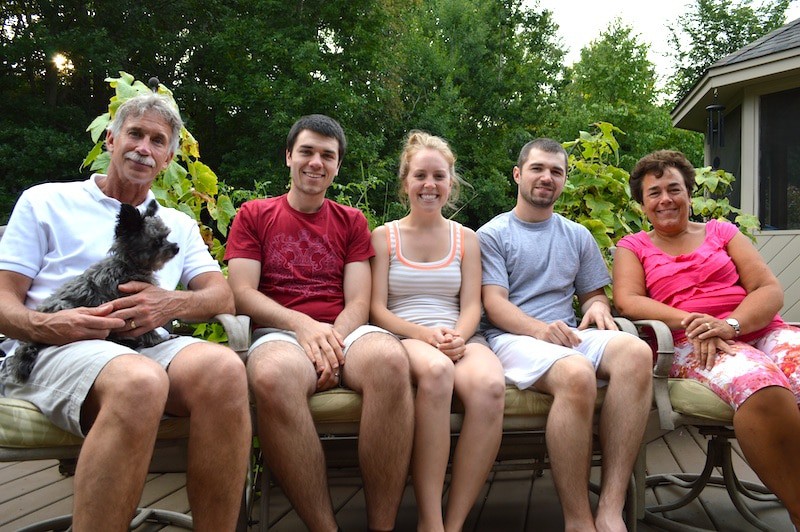 What a great picture of Carole and Terry – and Shadow!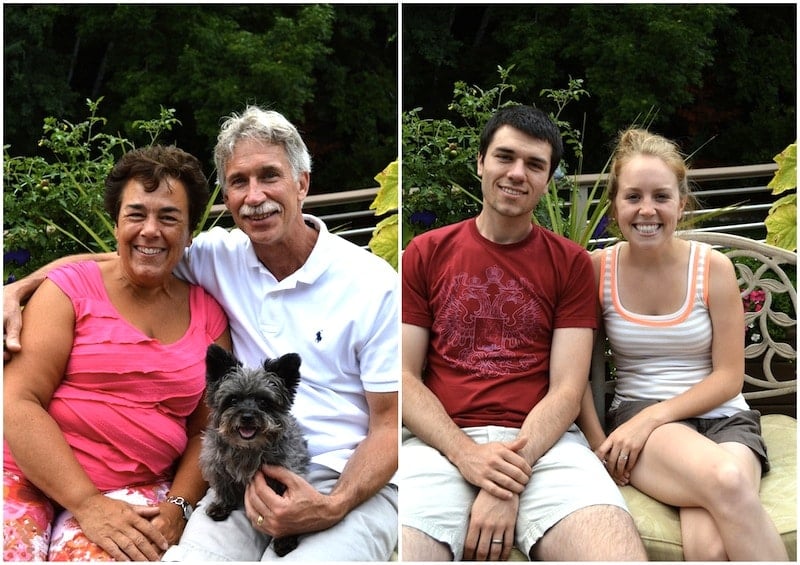 I was lucky enough to go to one of my former roommates (Kelly's – but we lived in a house with 11 girls!), bridal shower! They didn't know I was coming up, so it made for a great surprise. I really enjoyed catching up with them while we played games and made masquerade masks.
Ryan and I also went up to Detroit Lakes for our friends' wedding – it was beautiful!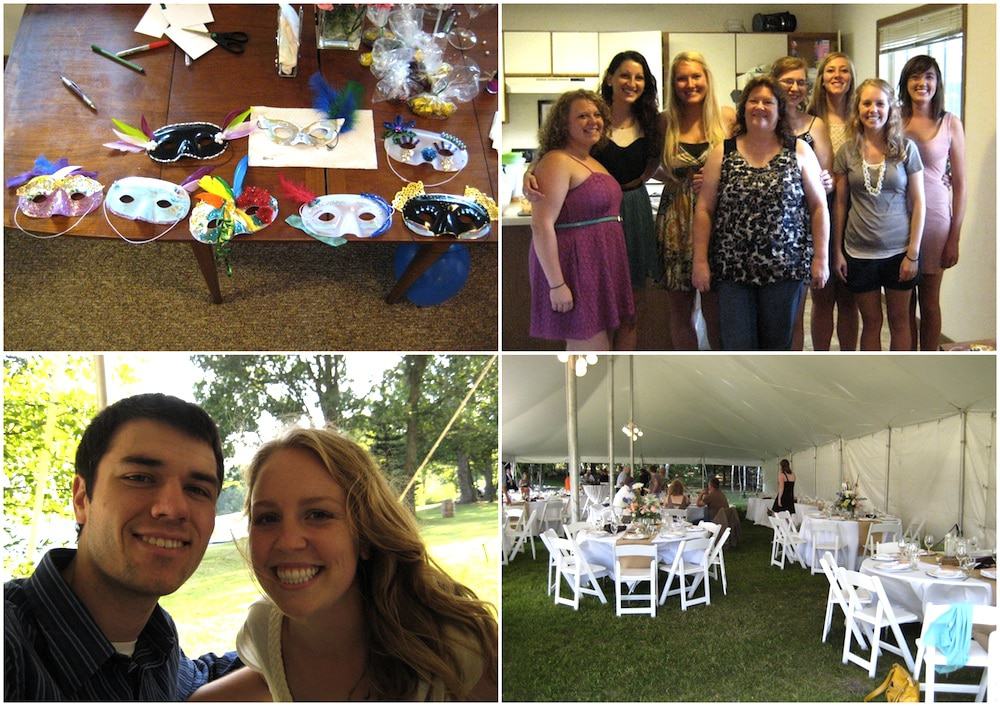 And things didn't end there! We were able to see our best friends Siri and Chris (who were also in our wedding) and catch up with good friends from high school.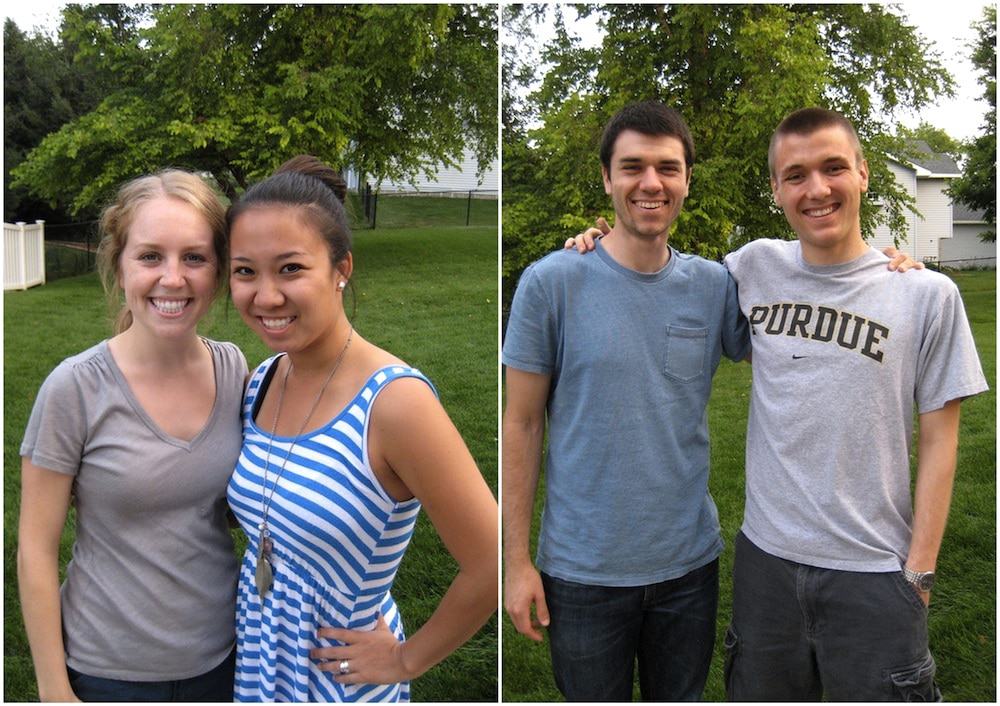 I also practiced using my new camera on the kiddos..Eli (far left) is reading my camera manual :-)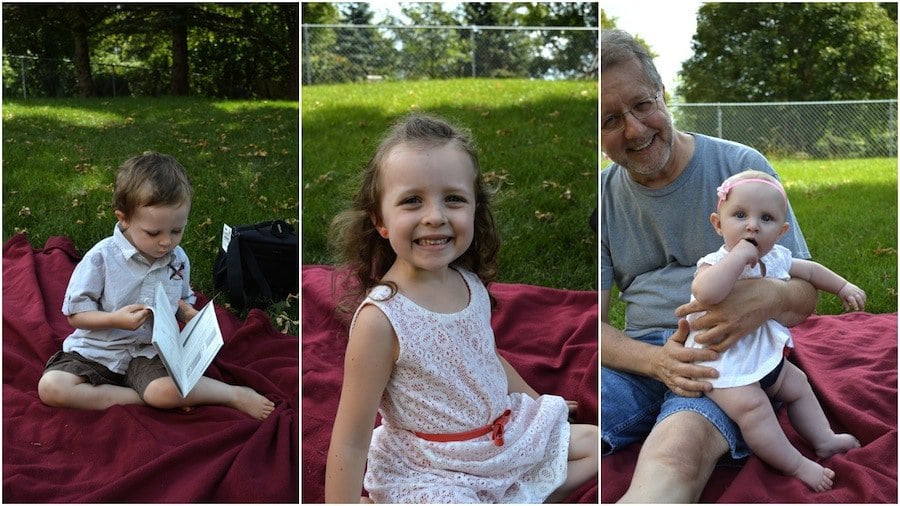 I loved spending time with my sister, Katie. She is fabulously talented in many areas and I wish we lived closer so we could work on projects together (she was a HUGE help for our wedding, see more about our wedding here!)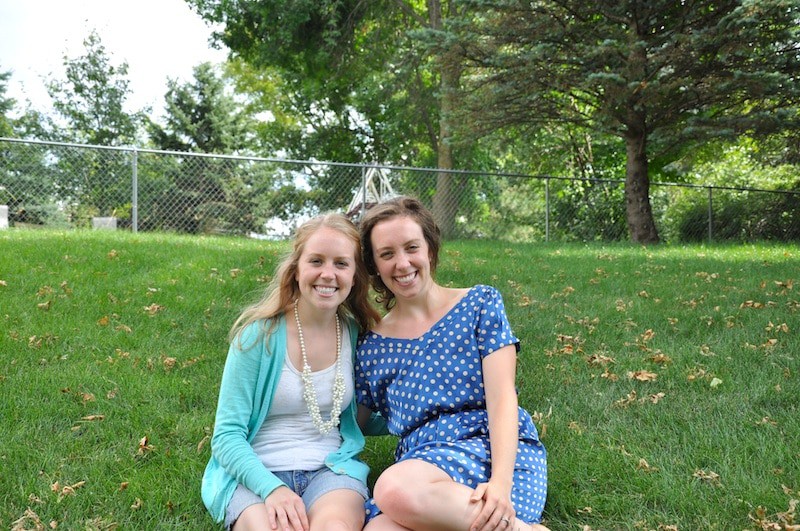 Our time "up nort" was so good!