Dark Chocolate Oreo Scones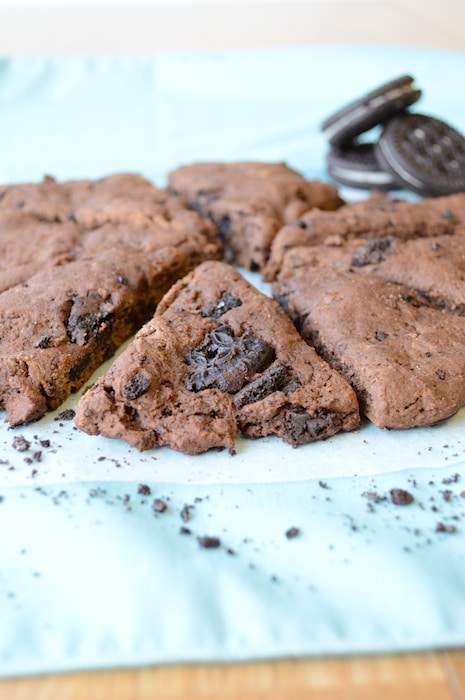 According to Kraft Foods, 9 out of 10 households like Oreos. Do you like oreos?
It seems like our readers LOVE oreos because the most searched term on our blog (by a landslide) is "oreo cupcakes". I posted an easy oreo cupcake recipe back in February when the blog was just starting out – click here to see it.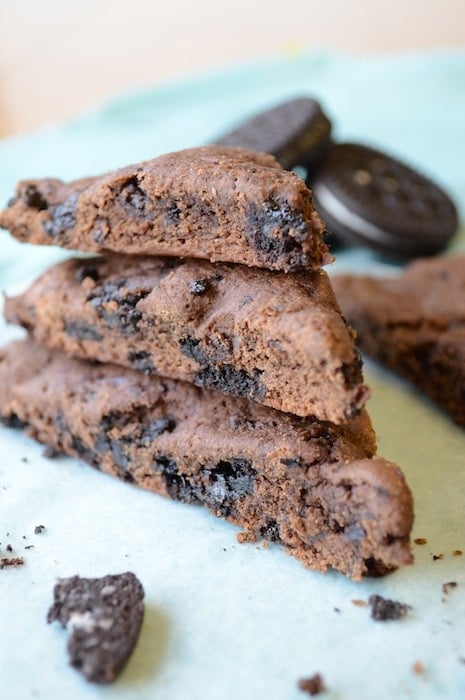 And then we crafted up a recipe for oreo pancakes with an oreo glaze, click here to see it!
So, baking with oreos doesn't stop there – we have dark chocolate oreo scones fresh out of the oven today.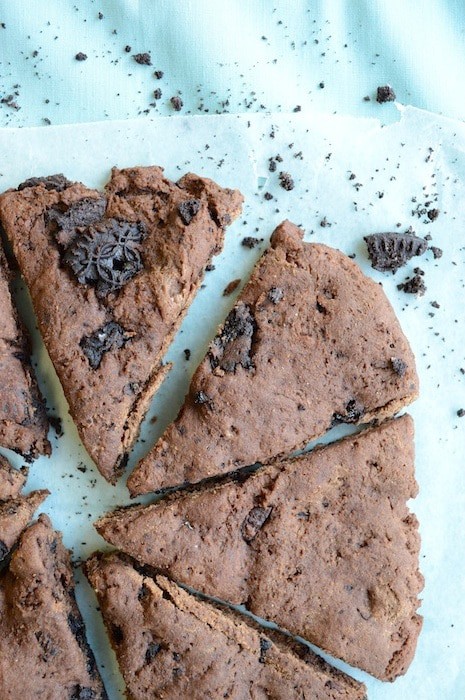 In doing some Oreo research I learned that in China they have Green Tea Ice Cream Flavored Oreos, as well as Orange & Mango and Raspberry & Blueberry Oreos.
And in 2011 Oreos were introduced in Poland, Germany, and India. I'm glad I didn't have to wait that long for oreos!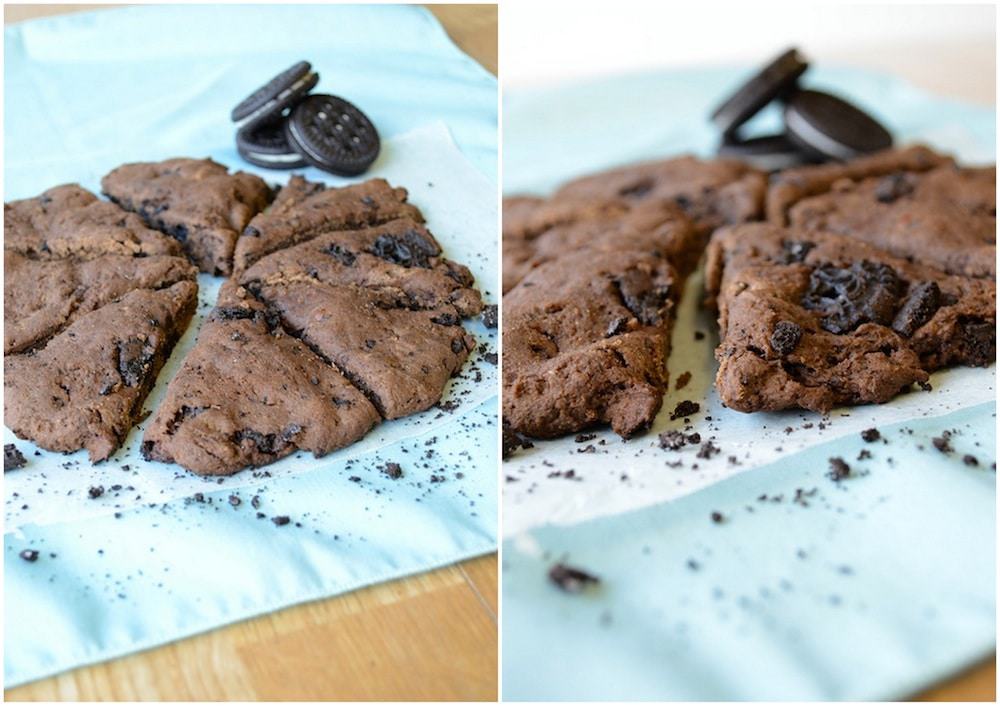 Dark Chocolate Oreo Scones
Ingredients
2 cups all purpose flour
2 tbsp cocoa powder
2 tbsp sugar
2 tsp baking powder
1/2 tsp salt
1/3 cup butter, softened
1 egg
1/2 cup heavy cream
7-8 Oreos, chopped
1/4 cup dark chocolate

Optional sugar topping

1 tsp water
1 tbsp sugar
1 egg
Instructions
Preheat the oven to 425 degrees F.
Place the flour, cocoa powder, sugar, baking powder, salt and butter in a bowl and mix until blended.
Add the egg and heavy cream; mix until soft.
Fold in the chopped oreos and dark chocolate .
Knead the dough several times on a lightly floured surface. Pat the dough into a circle about 1/2 inch thick on parchment paper or a silpat. Cut into 8 wedges using a pizza cutter.
Place the parchment paper or silpat on a cookie sheet.
If you choose to add the sugar topping, beat the other egg with the water and brush egg mixture over the wedges. Sprinkle the tops of the wedges with sugar.
Bake for 10-12 minutes and serve warm.
https://thefirstyearblog.com/dark-chocolate-oreo-scones/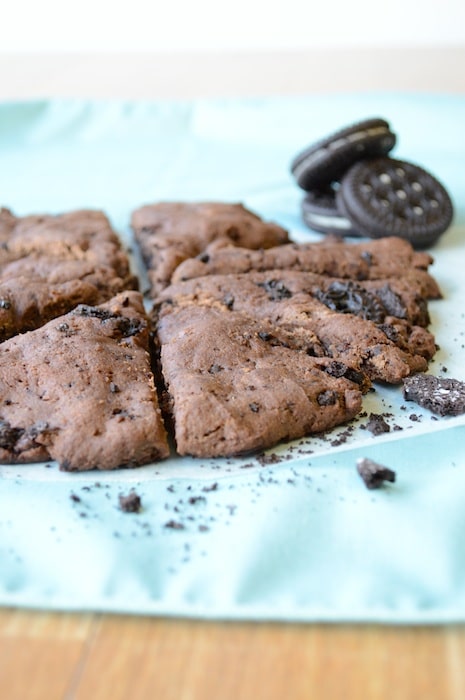 Oreos can easily be added to breakfast and dessert items, but maybe I should set out to discover dinner dishes that incorporate oreos – like oreo crusted salmon :-)
Nah, I'll just stick to eating them out of the package.
Or in my scones.