Crushed Oreo Peppermint Rice Krispies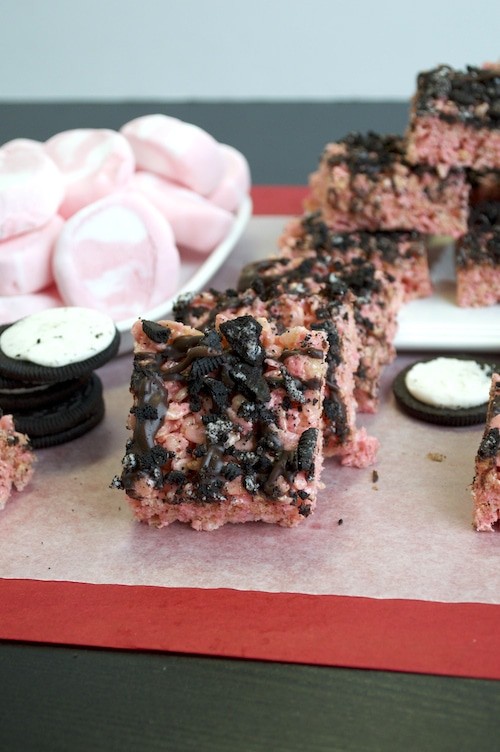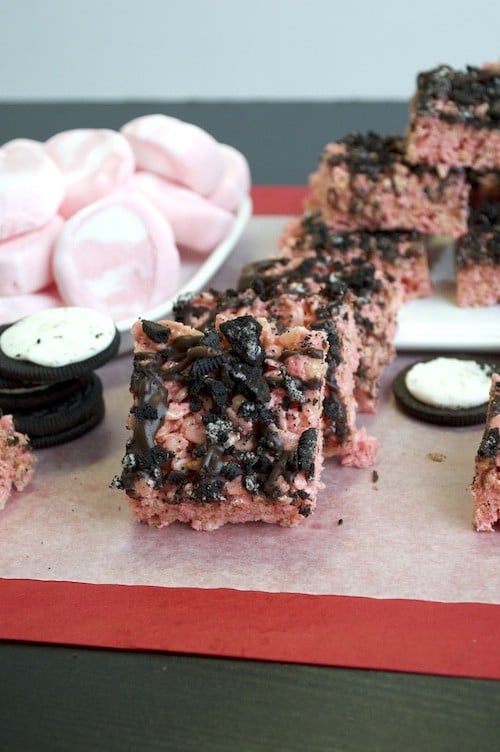 Rice Krispie treats are so versatile and fun.
On the day I was suppose to make this recipe, I still needed to go to the store to get the peppermint marshmallows.
But we got about 7 inches of snow overnight. And Illinois doesn't know how to plow (I am a little biased, having lived in Minnesota). So I walked to the grocery store about 4 blocks away and it took 50 minutes!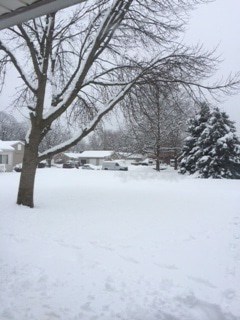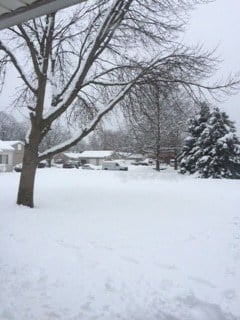 Eventually I made it to the store (with sloppy wet boots) and I was thrilled when I found these large peppermint marshmallows – they are like 2 inches wide!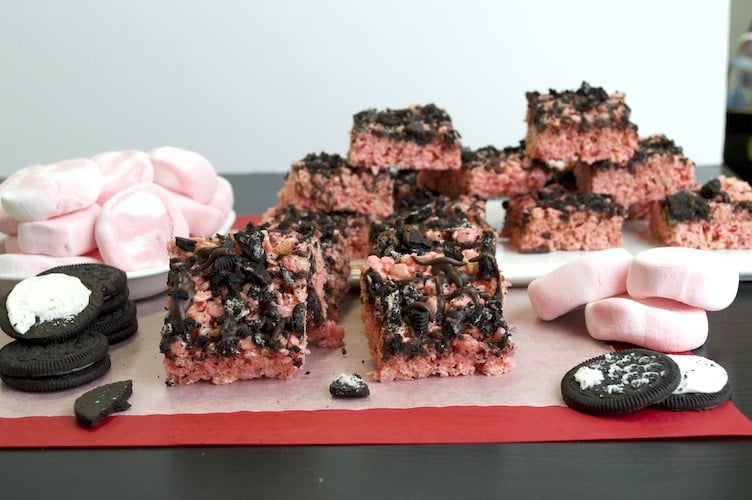 They are also very delicious in hot chocolate :-)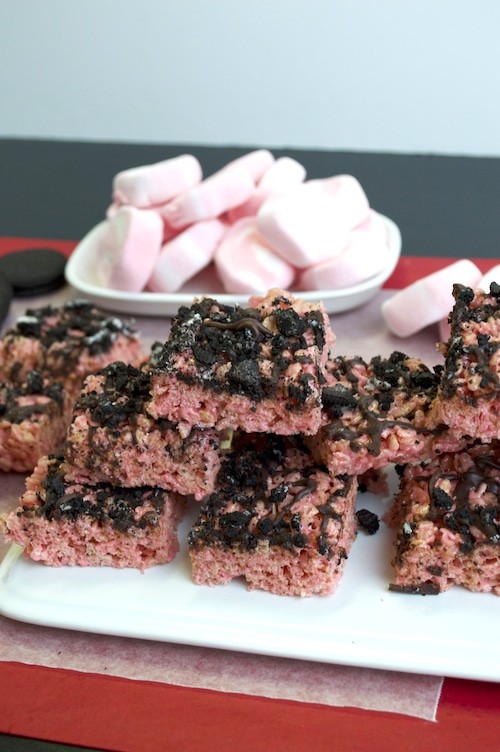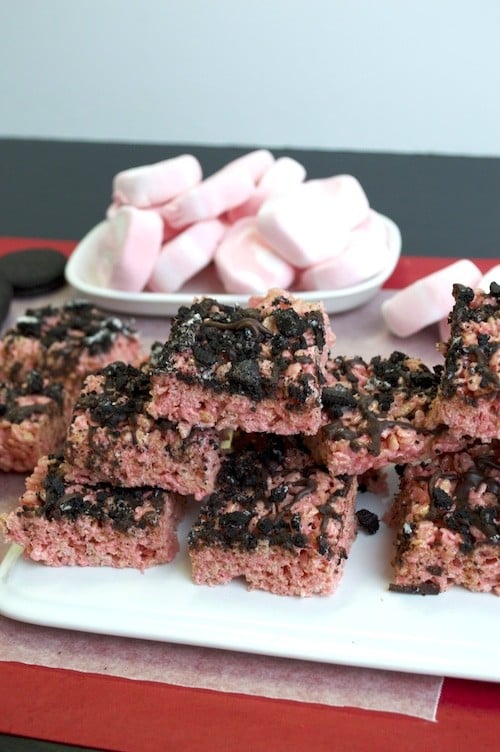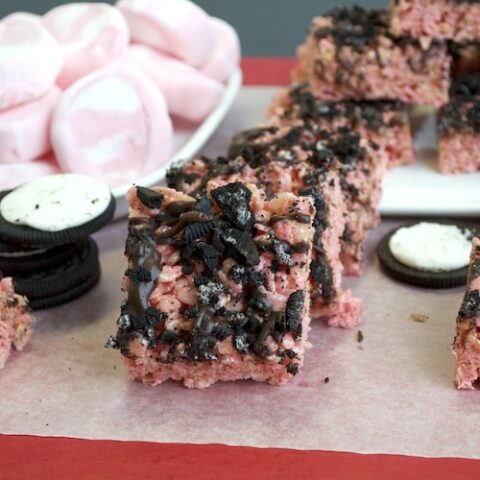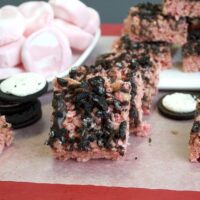 Crushed Oreo Peppermint Rice Krispies
Yield: One 9x13 inch pan
Additional Time: 18 minutes
Total Time: 18 minutes
Ingredients
Half of a 24 oz bag of peppermint marshmallows (or if you can find a 10.5 oz bag of mini peppermint marshmallows, you can use the whole bag)
4 tbsp butter, plus extra to butter the pan
6 cups rice krispie cereal
For chocolate oreo drizzle
6 tbsp semi-sweet chocolate chips
1/2 tsp vegetable oil
8-10 crushed oreos
Instructions
Lightly butter the bottom and about 1 inch up on sides of a 9x13 inch pan.
Melt the 4 tbsp of butter in a large pot over medium heat on the stove.
Slowly add in the marshmallows and stir until all are incorporated and melted.
Slowly add in the cereal, mixing before adding in more.
Once everything is mixed, with buttered hands, press this mixture into the pan.
Melt the chocolate chips and vegetable oil in the microwave in 30 second intervals, stirring, until melted.
Drizzle the chocolate over the rice krispies and top with crushed oreos, slightly pressing the oreos into the chocolate.
Let them sit until the chocolate is set. Cut and enjoy.