Want our top 10 essential dessert recipes?
Get our favorite classic recipes in your inbox! It's 100% free, but we might make you hungry!
Crunchy Cabbage Asian Salad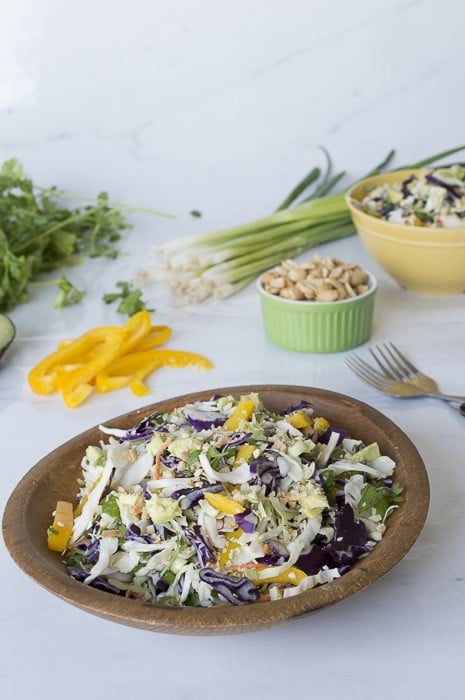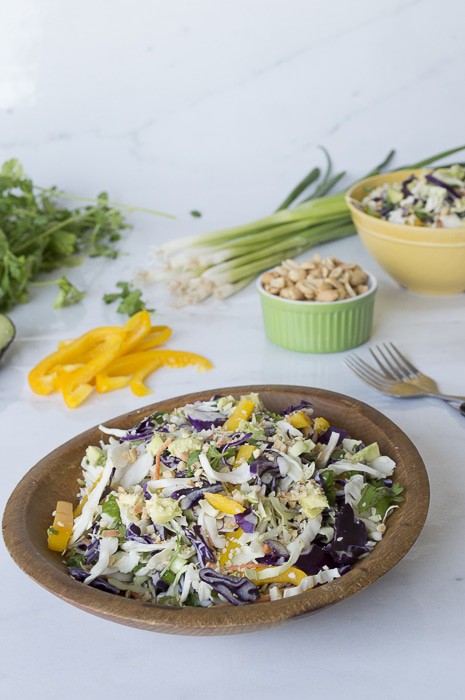 Coleslaw mix can get a bad rep. Everyone associates it with coleslaw (of course), and I feel like you either like coleslaw or you don't.
Do you like it?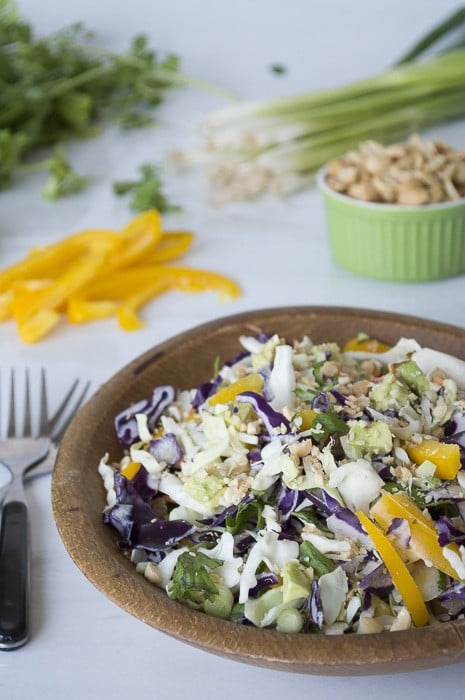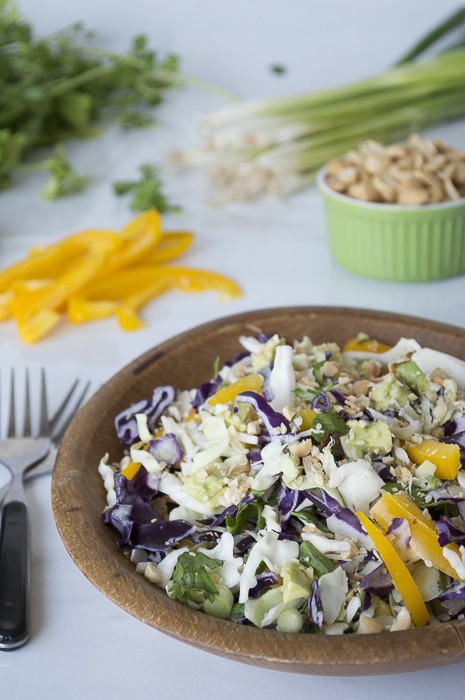 Well, you don't need another coleslaw recipe to bring to your neighborhood cook out, but using a coleslaw mix is very convenient.
Instead of having to buy cabbage, red cabbage, and carrots, not to mention all the chopping involved and the countless pieces that end up on your kitchen floor – coleslaw mix is the way to go.
And we're going to reinvent the image of coleslaw mix, one salad at a time.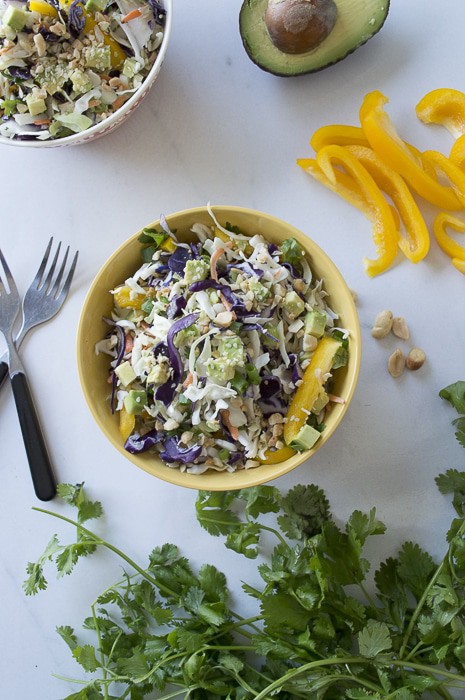 With our crunchy cabbage asian salad you'll spend a lot less time chop, chop, chopping, and more time eating popsicles and donuts :-)
And spending time outside with your family.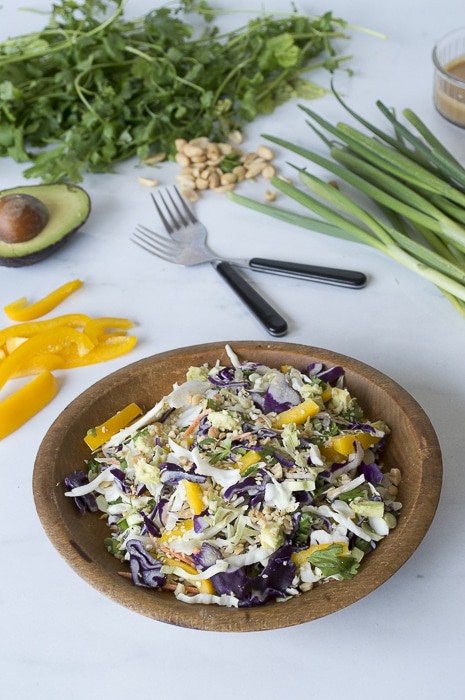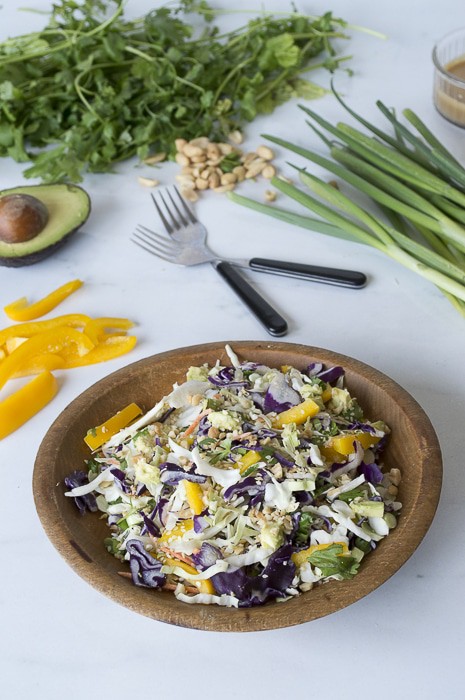 Crunchy Cabbage Asian Salad
Ingredients
1 bag coleslaw mix (cabbage, carrots, and red cabbage)
1/4 cup fresh cilantro, chopped
1 avocado, diced
2 peppers, diced or julienned
5-6 green onions, chopped

Dressing

1/4 cup light soy sauce or tamari sauce
1 tbsp sesame oil
1/2 tbsp rice wine vinegar
1/4 teaspoon fresh ginger, grated
1/2 tbsp sesame seeds
1 tbsp peanuts, chopped
Instructions
Dice the peppers, green onions, cilantro, and avocado.
In a large bowl, combine the coleslaw mix, peppers, green onions, cilantro, and avocado.
Mix the dressing ingredients together, pour over the salad and toss to combine.
Serve and enjoy.
https://thefirstyearblog.com/crunchy-cabbage-asian-salad/