Want our top 10 essential dessert recipes?
Get our favorite classic recipes in your inbox! It's 100% free, but we might make you hungry!
Cookie Dough and Peanut Butter Mousse Oreo Stacks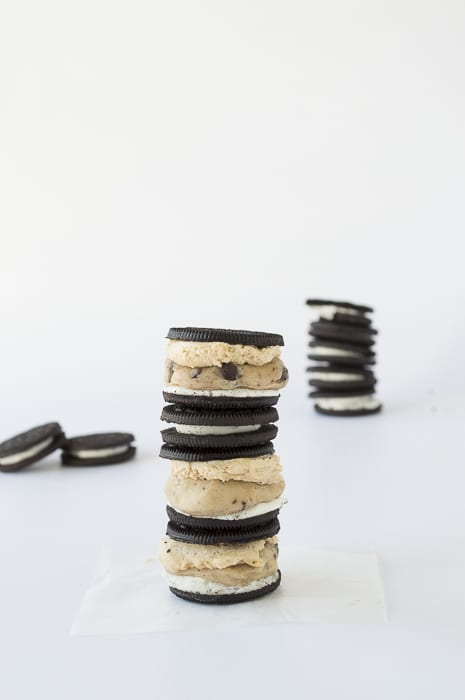 You might be asking, where did Beth come up with this idea? I blame it all on my sweet tooth. And who can turn down an oreo? So I figured if I thought cookie dough and peanut butter mousse sandwiched between an oreo cookie was a good idea, you'd like it too.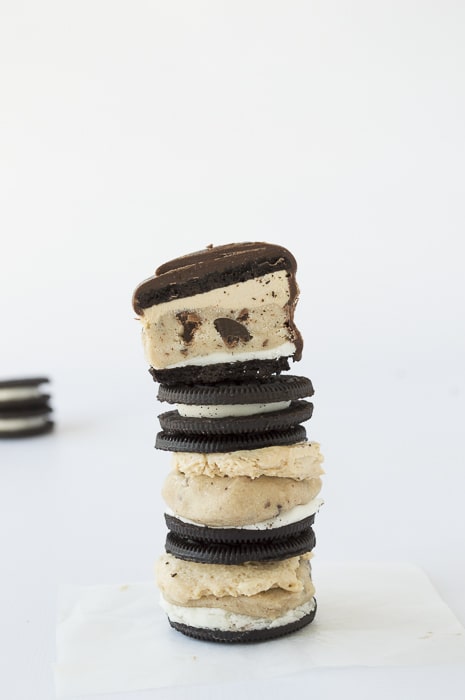 These oreo stacks are super simple to make – easier than making a pie in my book! Now, if you want to make your own homemade oreos, I will probably think you are crazy, I'm not even sure if Martha Stewart does that. Buying store bought oreos is part of the simplicity of the recipe. As for the eggless cookie dough and peanut butter mousse, each recipe takes 10 minutes or less to make. I can guarantee that the most difficult part of this recipe will be trying to not eat them all while you make them.
If you feel like adding one more layer of deliciousness, you can dip the stacks into chocolate candiquik like I did for a few. I just couldn't resist.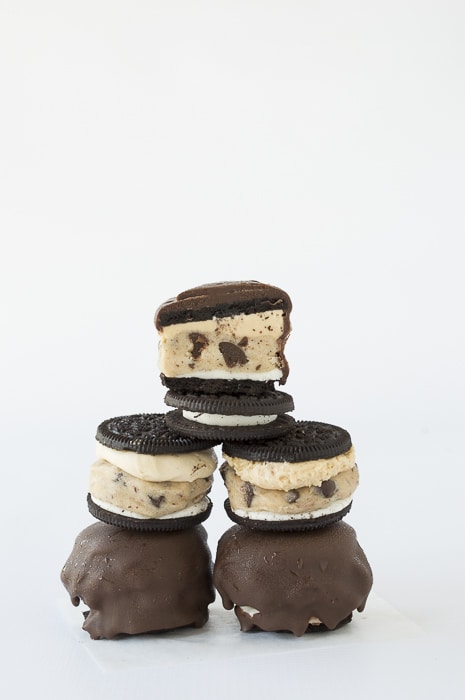 I am one of those people who don't really like turning the A/C on. I will go as long as possible until I have to turn it on. The day I was shooting this recipe was one of those days were it was 82 degrees inside the house. You can tell how hot it was because you'll notice the water droplets on the chocolate covered oreo stacks – I guess I wasn't the only one sweating.. haha.
Let's not even think about how many calories would be in one divine stuffed oreo stack.. just give into the impulse and eat it. Maybe these are too dangerous to just have lying around the house, but for a special occasion they would be a huge hit. Friends and family, if I start throwing lots of special occasion parties, like a hat party or a jewelry party.. or my personal favorite, a party simply because it's Friday, you will have to forgive me.. I just secretly want to eat these fabulous oreo stacks.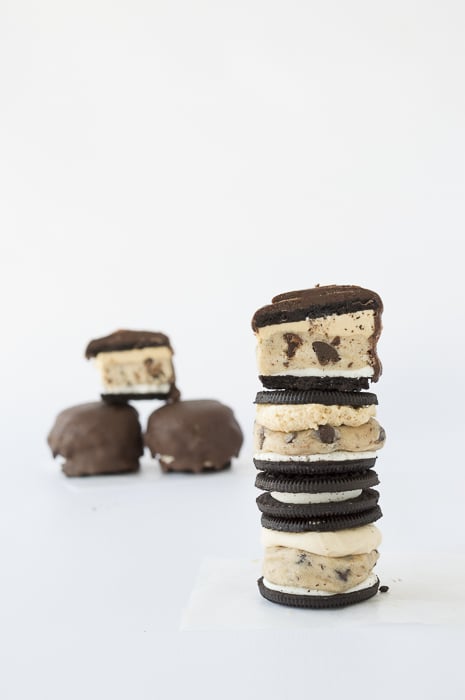 Don't forget, you can save our recipes to your Ziplist Recipe Box for later use and create meal plans by clicking "Save Recipe."
Cookie Dough and Peanut Butter Mousse Oreo Stacks
Ingredients
Oreos

Eggless Cookie Dough

1 stick butter, softened
1/4 cup granulated sugar
1/2 cup light brown sugar
2 tbsp milk
1/2 tsp vanilla extract
1 & 1/4 cups flour
1/4 tsp salt
1/2 cup mini chocolate chips

Peanut Butter Mousse

2 oz cream cheese, softened
1 cup creamy peanut butter
1/4 cup powdered sugar
1 cup heavy cream
Instructions
Eggless Cookie Dough

Combine the butter, sugar, and brown sugar with an electric mixer for 2-3 minutes, until fluffy.
Mix in the milk and vanilla. Stir in the flour and salt and mix by hand until incorporated. Stir in the chocolate chips.

Peanut Butter Mousse

In a bowl, combine the cream cheese, peanut butter and powdered sugar using a spatula.
Using an electric mixer, beat the heavy cream in a separate bowl until stiff peaks form.
Fold half of the whipped cream into the cream cheese/peanut butter mixture. Once combined, add the rest of the whipped cream and mix to incorporate.

Assembling the oreo stacks

Open an oreo cookie by twisting the top and bottom halves in opposite directions. Ideally, you would like all of the cream to be on one side of the oreo.
Take a small amount of cookie dough and form it into a ball. The amount you use can vary - I used about 2 heaping tablespoons. Flatten the cookie dough with your palm, into a similar shape and size as the oreos. Place the cookie dough on top of the oreo half that has the cream on it.
Using a spoon, scoop the desired amount of peanut butter mousse on top of the cookie dough. Place the other half of the oreo on top of the peanut butter mousse, and slightly press down - apply enough pressure to get the mousse to meet the edges of the cookie dough.
Eat and enjoy.

If you'd like to dip the stacks into candiquik chocolate, place the stacks in the freezer for 10 minutes to harden slightly, and proceed to follow the directions on the candiquik package for dipping.
Eggless Cookie Dough recipe from The Cookie Dough Lover's Cookbook by Lindsay Landis
https://thefirstyearblog.com/cookie-dough-and-peanut-butter-mousse-oreo-stacks/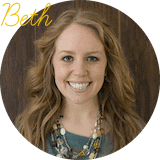 Similar recipes: Double Reese's Cup Fudge and Neapolitan Oreo Ice Cream Bites