Want our top 10 essential dessert recipes?
Get our favorite classic recipes in your inbox! It's 100% free, but we might make you hungry!
Coffee Oreo Fudge Ice Cream Pops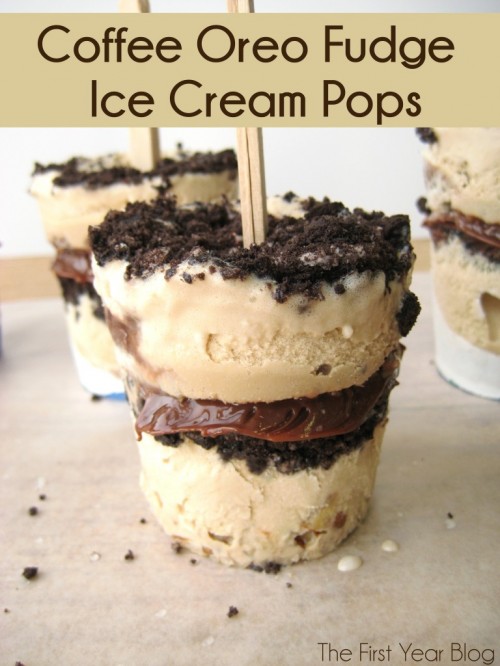 These homemade ice cream pops are amazing! This is a really easy way to jazz up any ice cream flavor. It would be fun for a birthday party and keeps you from stopping at Dairy Queen. :-)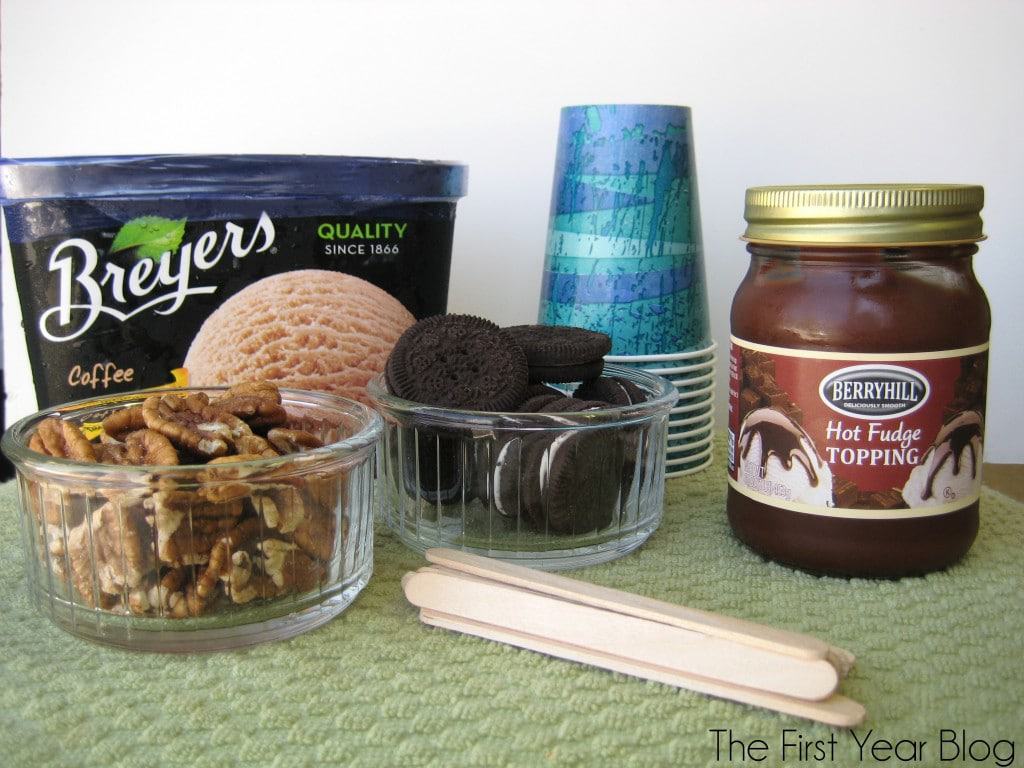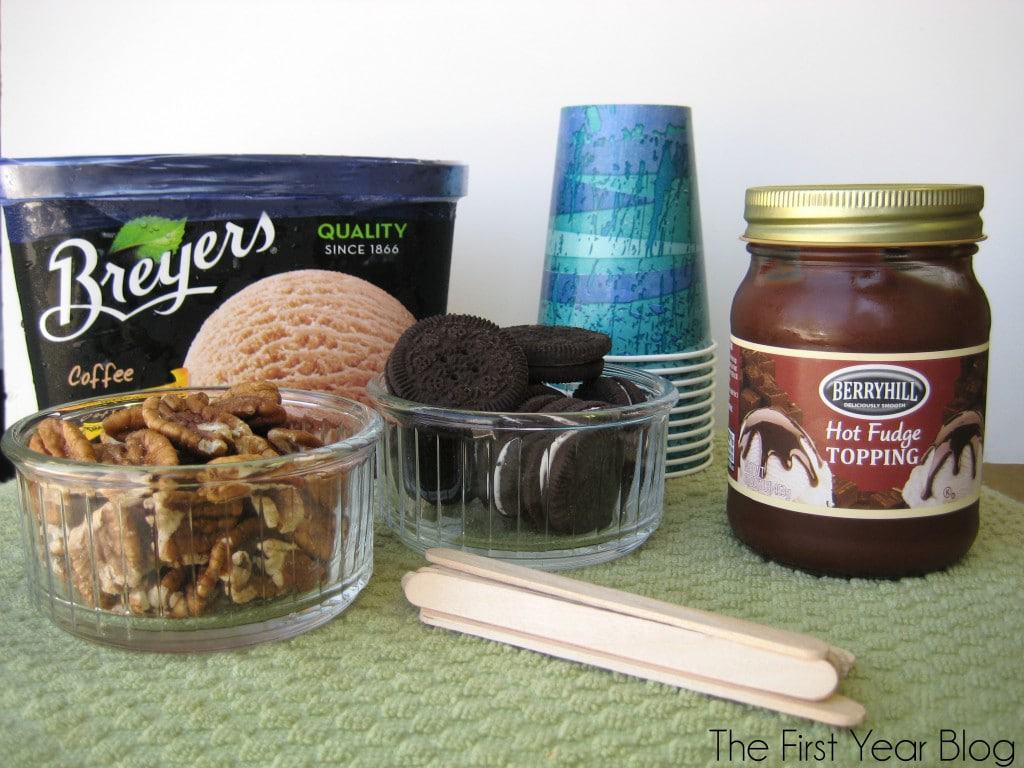 Here's what you need to make Coffee Oreo Fudge Ice Cream Pops
Coffee Ice Cream
Oreos
Hot Fudge
Pecans
5oz or 9oz paper cups, depending on how large you want them. I couldn't find 5oz cups, so I used 9oz and thought they were a good portion size for an adult.
Popsicle sticks
What's really great is that any of these ingredients can be substituted for something else. Like a Mint Chip Brownie Ice Cream Pop would be great too!
Now here's what you're going to do..
*Let your ice cream become melty before making the cups. I let mine sit out for 15-20 minutes. You don't want it soupy, just easy enough to scoop and fall into the cup.
1. Put chopped pecans in bottom of paper cup
2. Scoop of ice cream
3. Crushed oreos
4. Hot Fudge (heat the hot fudge in the microwave to get it melty)
5. Chopped pecans
6. Scoop of ice cream
7. Hot Fudge
8. Crushed oreos
Once you're finished making your layers, put the popsicle stick in the cup and push until it's almost all the way down.
Now here's the hard part, waiting for them to freeze! We tried ours the next day.
When you're ready to enjoy, make a slit in the paper cup with a scissors and begin to peel the cup away.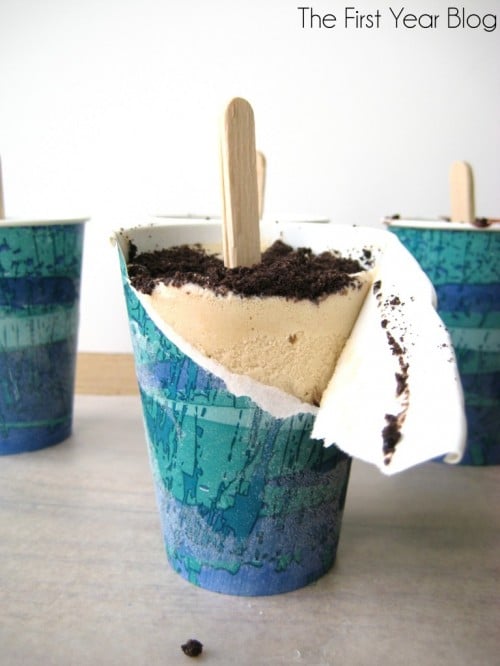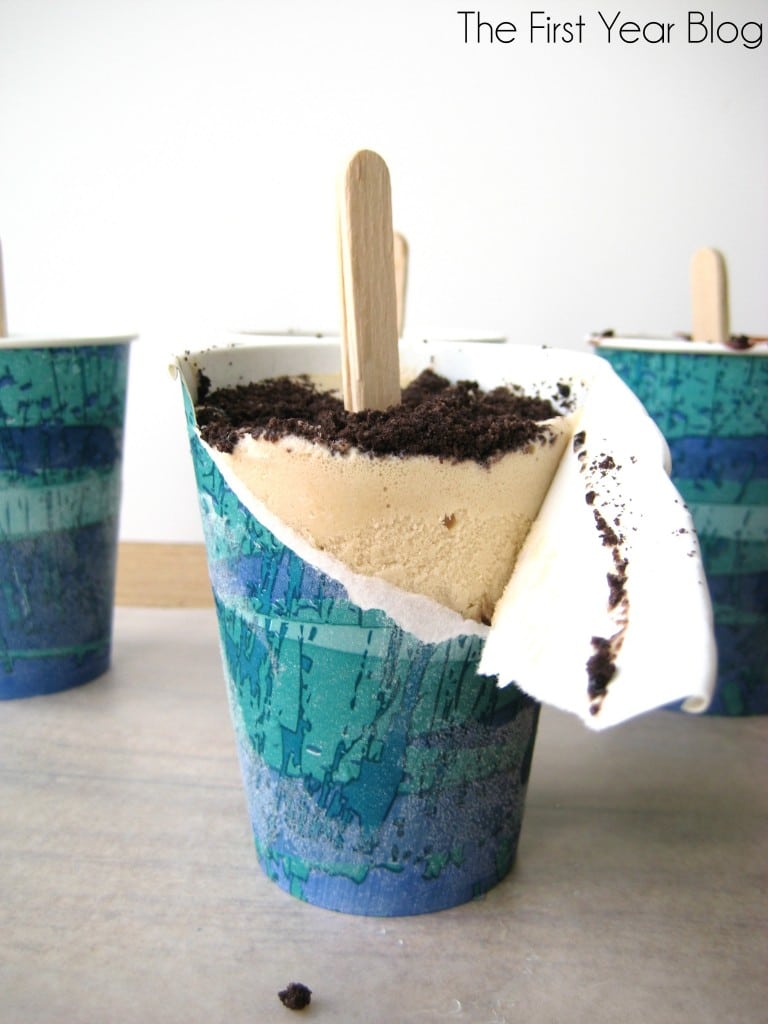 Ta-da! Look at that!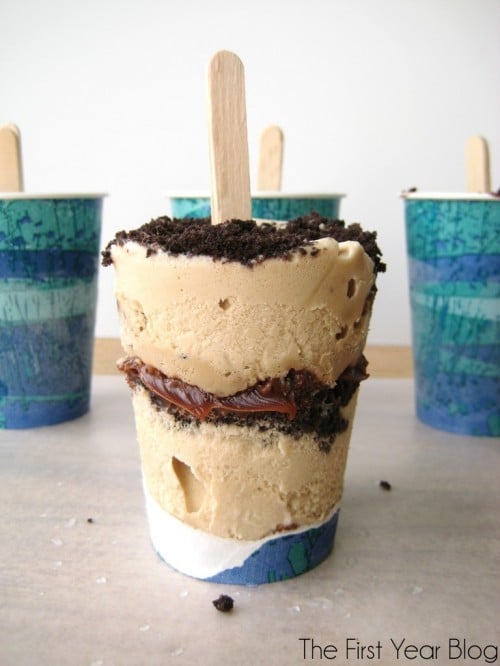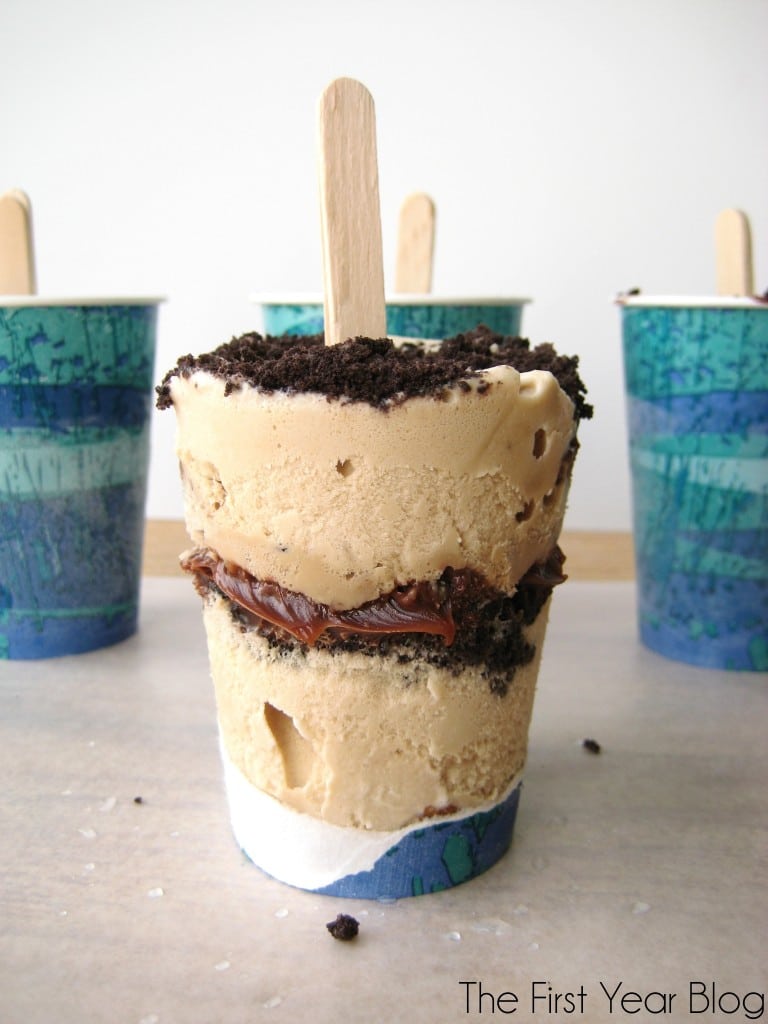 These are my new favorite and I will definitely be making them again!
Are you ready for one yet?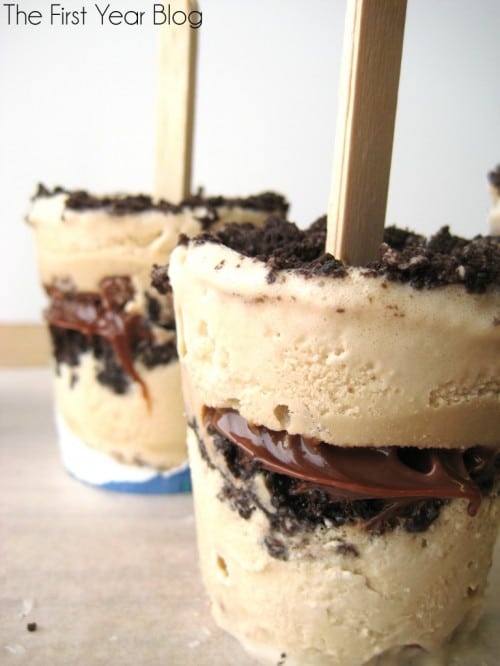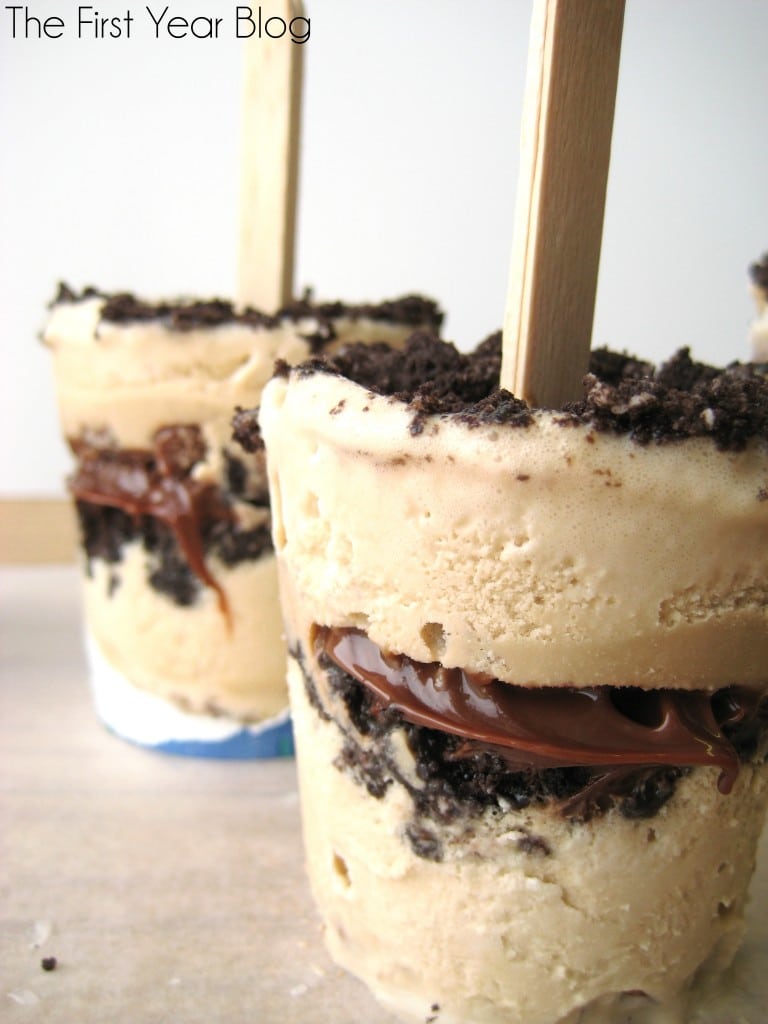 I should probably wipe the drool off of my computer.. :-)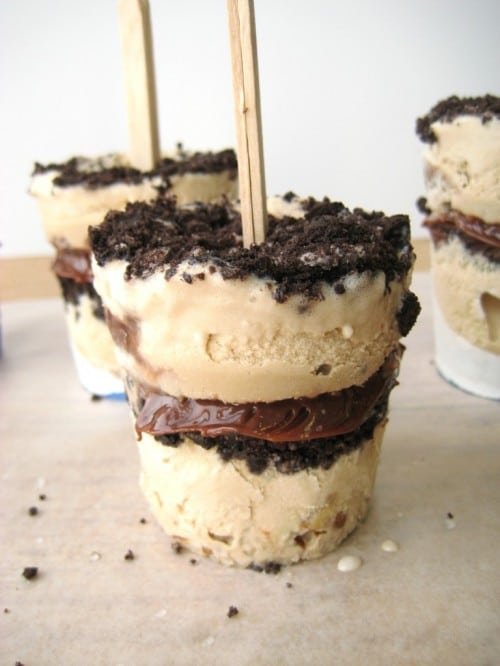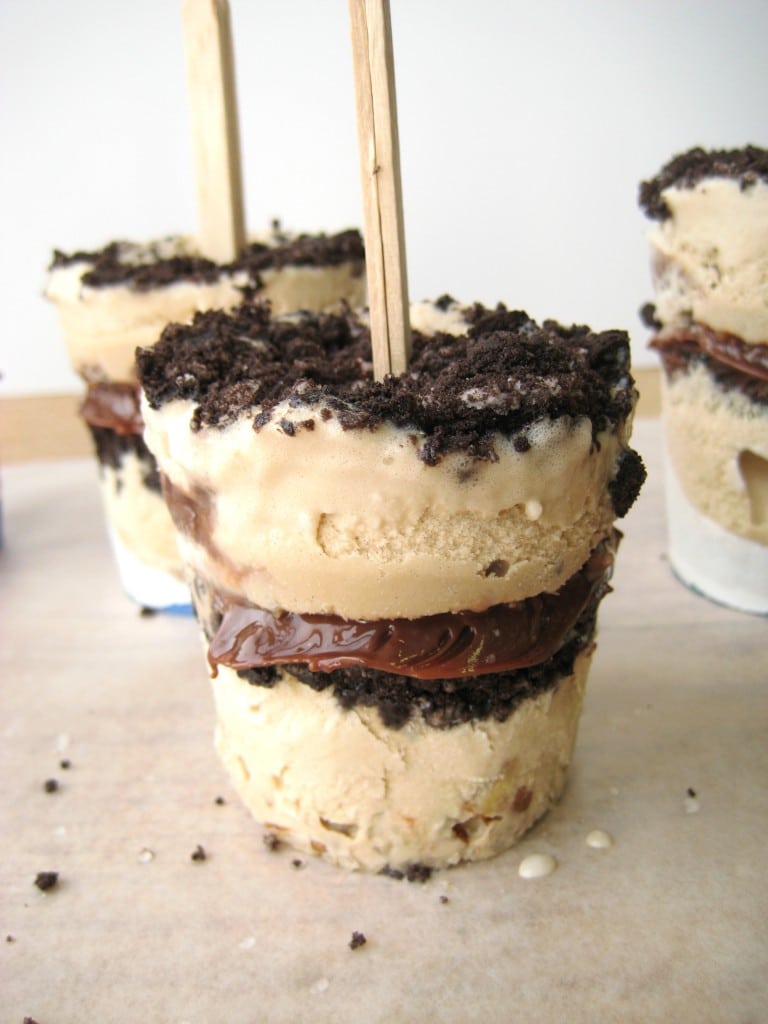 Adapted from Oh Nuts!