Want our top 10 essential dessert recipes?
Get our favorite classic recipes in your inbox! It's 100% free, but we might make you hungry!
Clementine and Oat Muffins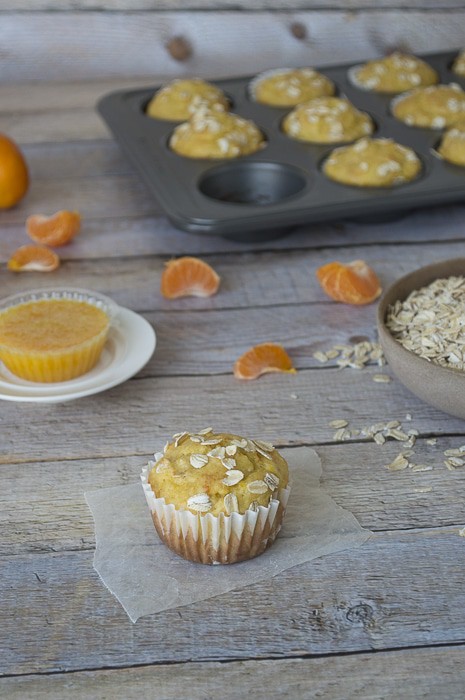 Give me a citrus muffin and I will be one happy person.
Homemade muffins make the best snacks. And they are way more filling and appealing to eat than carrot sticks.
I'd have to eat the whole 2 pound bag of carrots to feel full. And then maybe my eyes would start turning orange. Or I'd get x-ray vision.
Neither of which I want.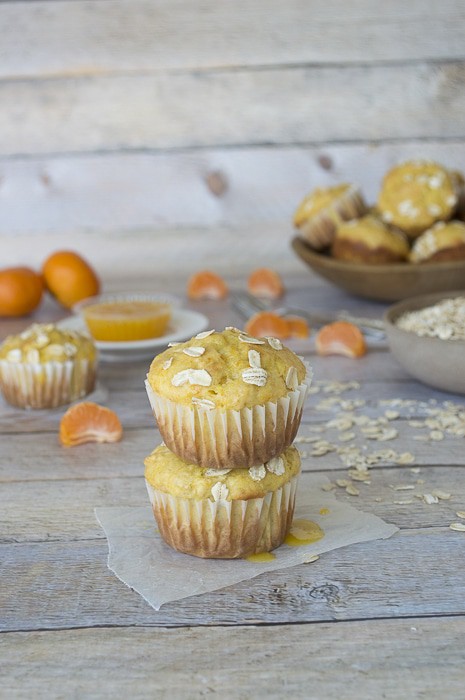 Making a clementine glaze to accompany these cuties is a wonderful idea. It adds more citrus flavor, which I am a big fan of.
And the best part about clementines? The flavor is light and unique. If you don't like orange muffins because you feel that they are "too orangey" I think you'll enjoy these because of their lighter flavor.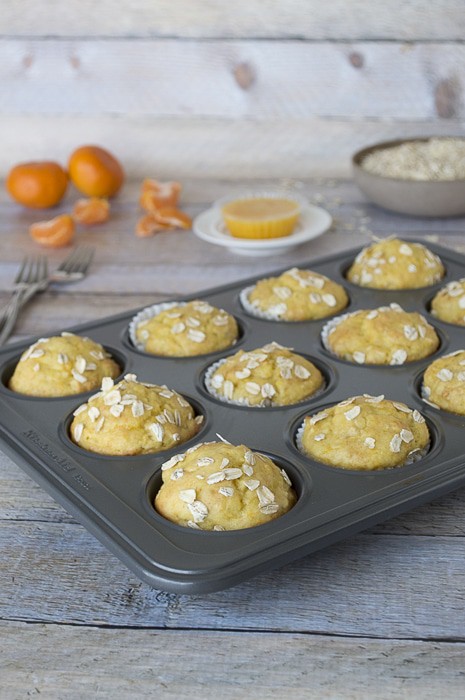 A little word to the wise: pick a bag of clementines that are a bit firmer. Soft clementines don't hold up well against a zester. And please, watch out for your fingers, you'd hate to zest a little flesh off. Ewww.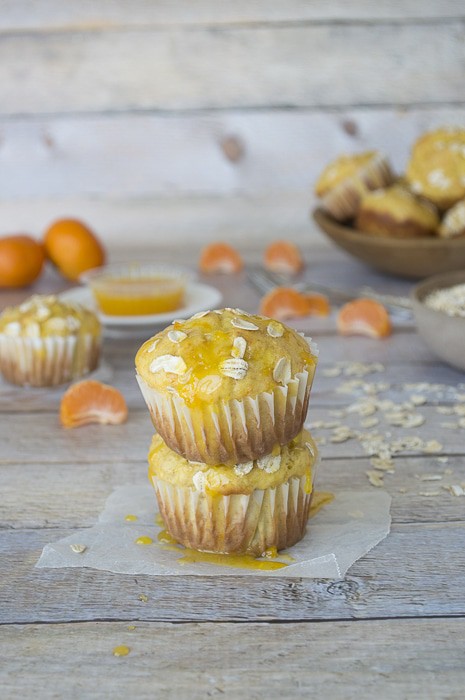 Clementine and Oat Muffins
Ingredients
Muffins

finely grated zest of 3 clementines
2/3 cup sugar
1/3 cup canola oil
2 eggs
1/2 cup of clementine juice and pulp (I blended the clementines that I zested in a magic bullet, to use for the 1/2 cup of juice)
2/3 cup rolled oats
1 & 1/2 cups flour
2 & 1/2 tsp baking powder

Glaze

finely grated zest of 2 clementines, plus 1 to 2 tbsp clementine juice
1 cup confectioners sugar
Instructions
Muffins

Preheat the oven to 350 degrees F and place 12 paper muffin liners in a muffin pan, or spray the cups with cooking spray.
Using a mixer, beat the clementine zest, sugar, oil and eggs for 3 minutes.
Stir in the juice/pulp, and the oats, mix.
In a separate bowl combine the flour and baking soda, then slowing add it into the wet ingredients, mix until just combined.
Fill the muffin cups about 4/5 full and bake for 20-25 minutes or until golden brown and a toothpick comes out clean.
Let the muffins cool for 10-12 minutes before removing from the pan.

Glaze

Mix together the clementine zest & juice with the powdered sugar. Spoon glaze over each muffin.
Recipe adapted from Short & Sweet Cookbook.
https://thefirstyearblog.com/clementine-and-oat-muffins/