Cinnamon Roll Scones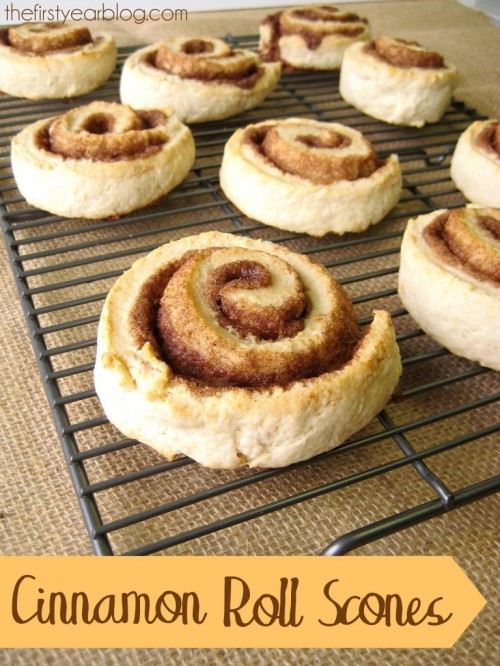 All forces seemed to be against me while I was trying to make these. The recipe calls for cinnamon and I went to check in my cupboard and the cinnamon was empty. So naturally I drive to the store, and bought cinnamon. I get home and open it to find that the safety seal had been broken. I was so tempted just to use it, but I didn't. So I went back to the store and got a new one, luckily I discovered that we were out of milk before I went, otherwise that would have been another trip. Anyways, I finally got to make cinnamon roll scones :-)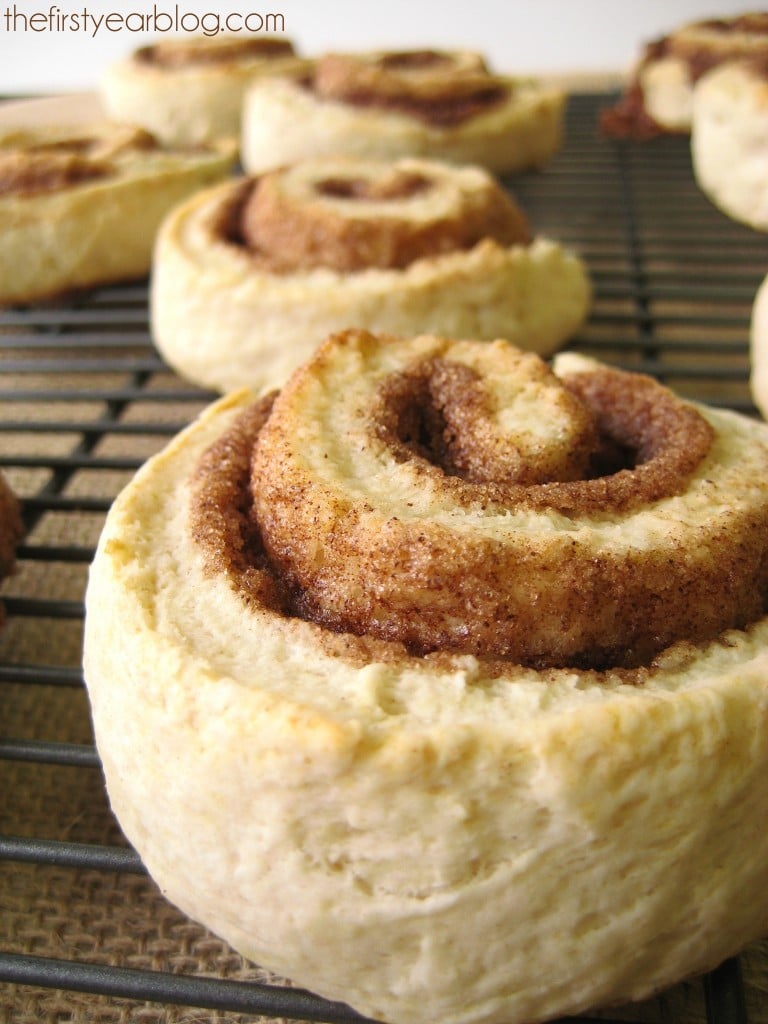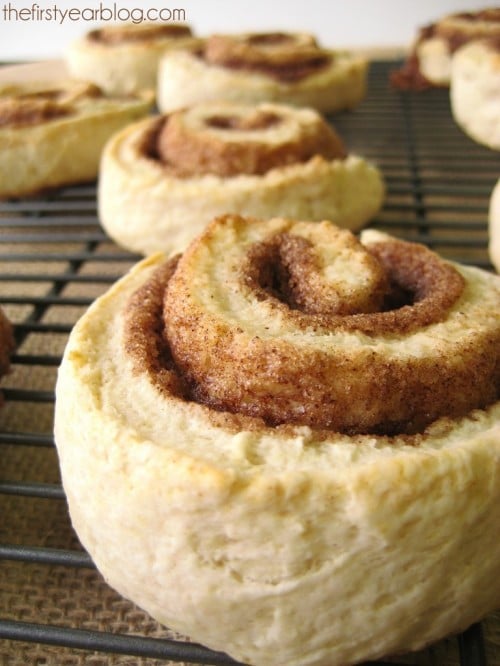 Roll out your dough.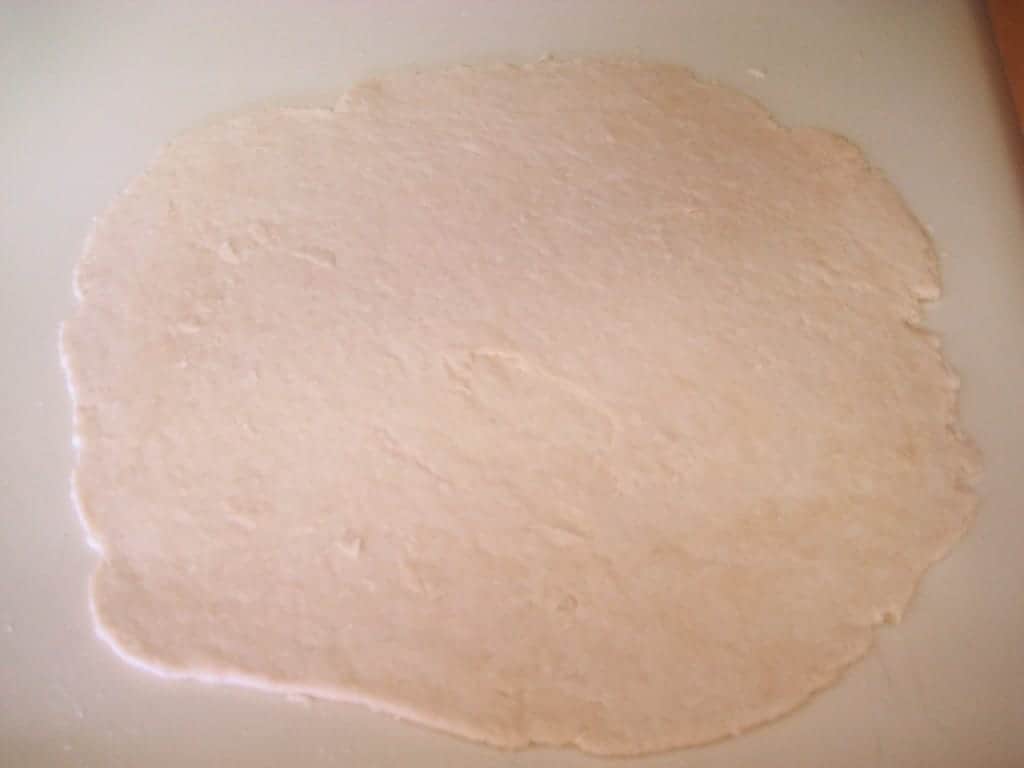 Spread the filling.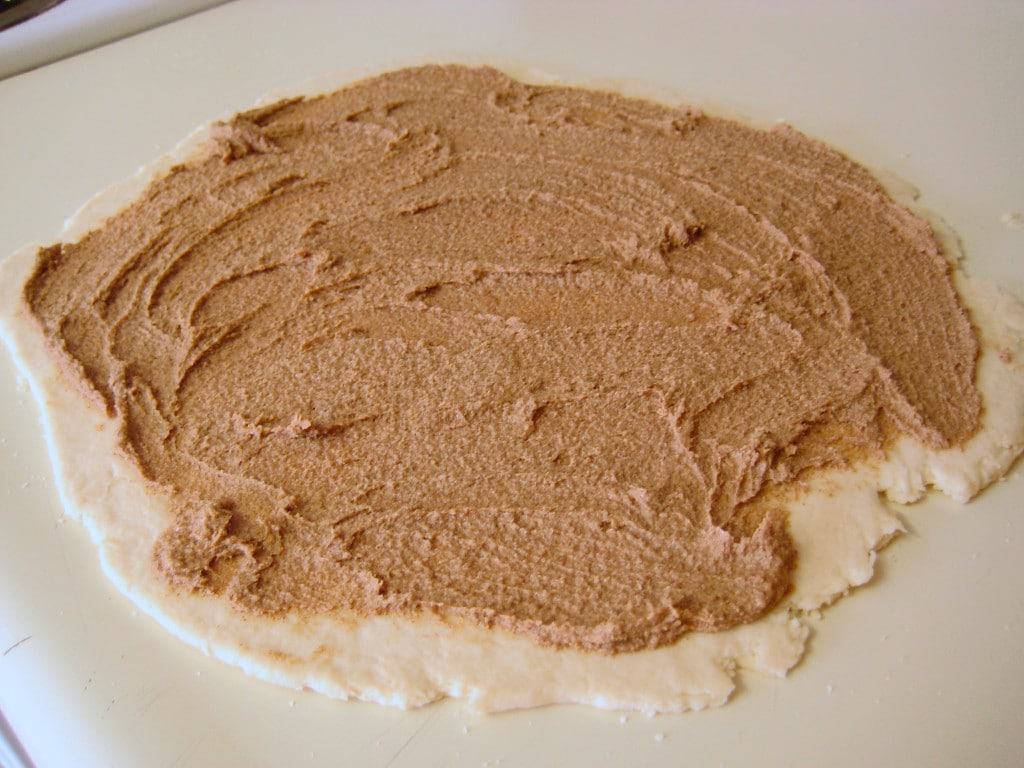 Ingredients
Filling

6 tablespoons butter
1/2 cup firmly packed brown sugar
1 tablespoon ground cinnamon
1/4 cup finely chopped pecans, optional

Scones

2 2/3 cups self-rising flour* (see note)
2 tablespoons sugar
2 teaspoons baking powder
1 teaspoon salt
6 tablespoons butter, chilled
3/4 cup milk

Icing

1 cup confectioners' sugar
1 to 2 tablespoons water
Instructions
Preheat oven to 450 degrees and line a large baking sheet with parchment paper.
For filling, combine the softened butter, brown sugar, cinnamon, and pecans in a small bowl.
Mix until well combined and set aside.
Whisk together flour, sugar, baking powder, and salt in a large bowl.
Using tips of fingers, work the chilled butter into flour mixture until it resembles fine crumbs.
Make a well in the flour mixture and pour in milk.
Use a fork to combine, just until a soft dough forms.
Place dough on a floured surface and knead lightly until smooth.
Roll into a 12×9 inch rectangle.
Spread filling on dough, leaving a 1-inch border on 9-inch sides. 
Roll dough up jelly-roll style, short end to short end. Brush end of dough with water and press to seal.
Use a large knife to cut dough into 3/4-inch thick rounds.
Place scones on prepared baking sheet, reshaping rounds into a circle if necessary.
Bake 10 to 12 minutes, until golden brown. Place on a wire rack to cool.

Icing

For icing, whisk confectioners' sugar and 1 to 2 tablespoons of water until smooth. Use a spoon to drizzle back and forth across scones.
Self rising flour substitute: 1 cup all purpose flour + 1 tsp baking powder + 1/4 tsp salt = 1 cup self rising flour
https://thefirstyearblog.com/cinnamon-roll-scones/
Recipe adapted from
Fort Mill SC Living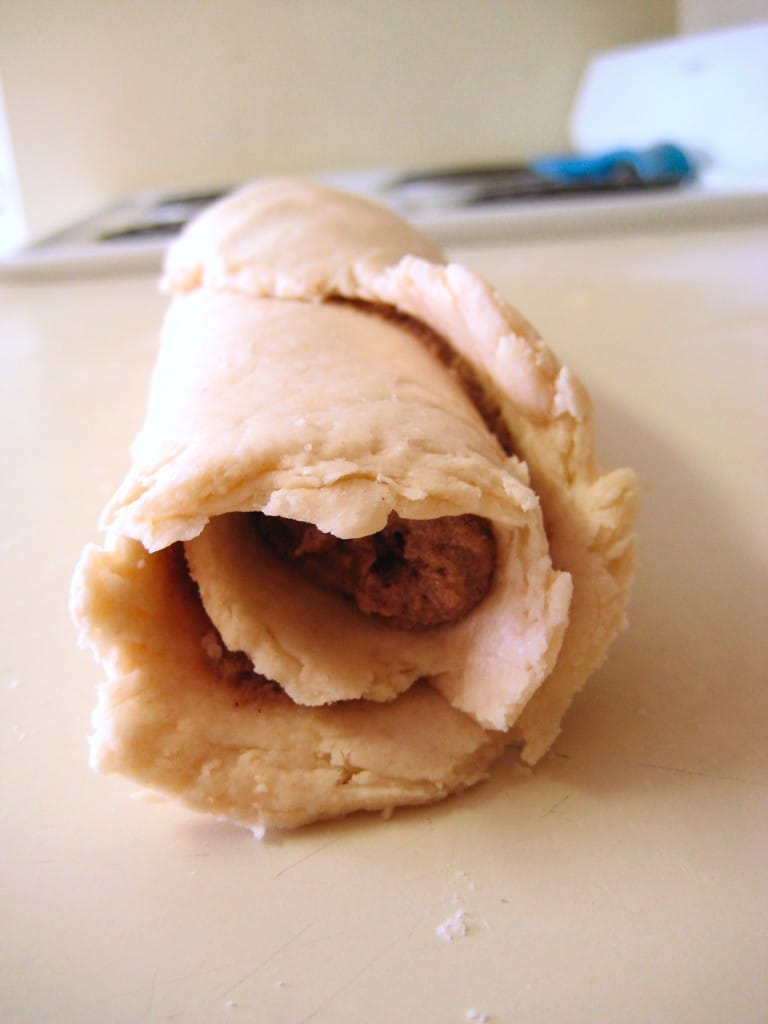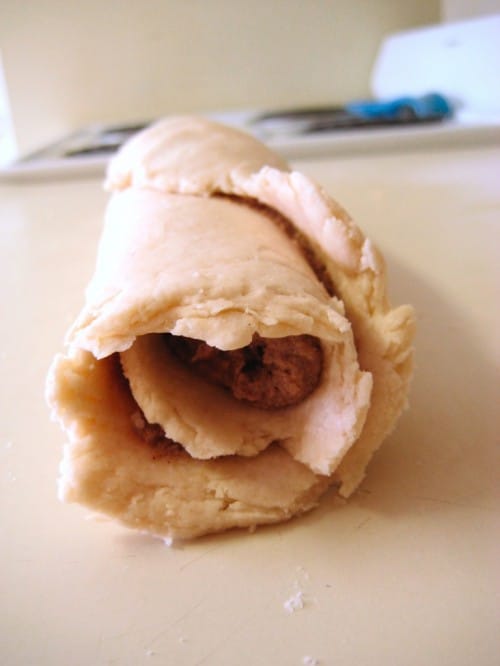 Roll it up and slice.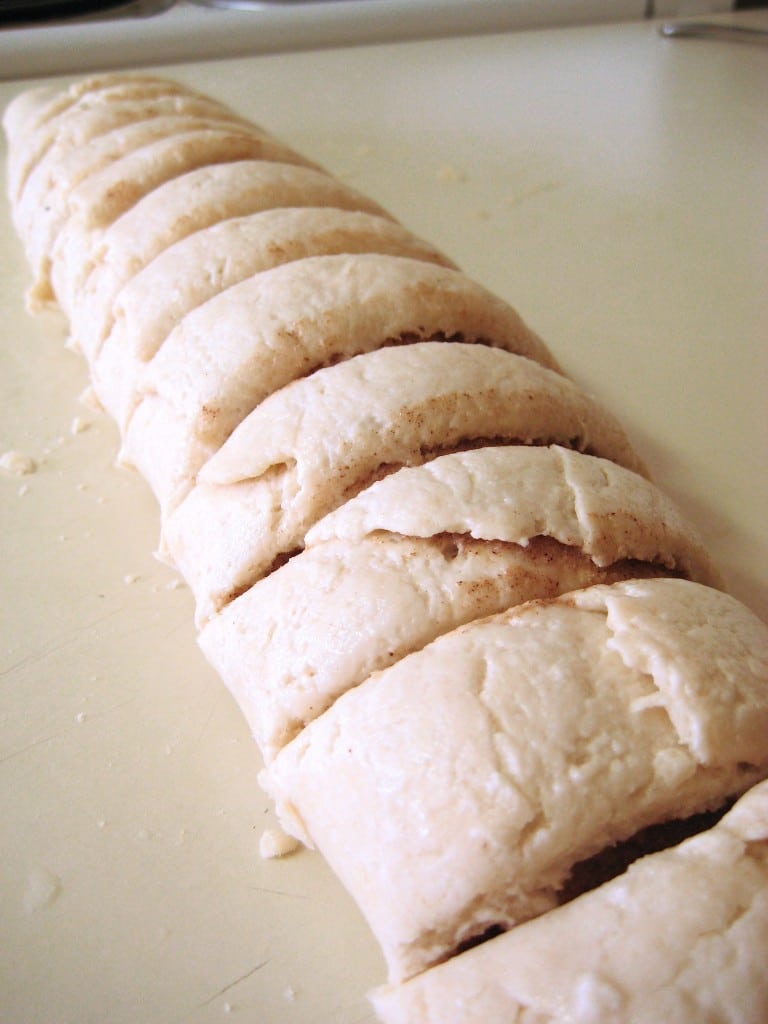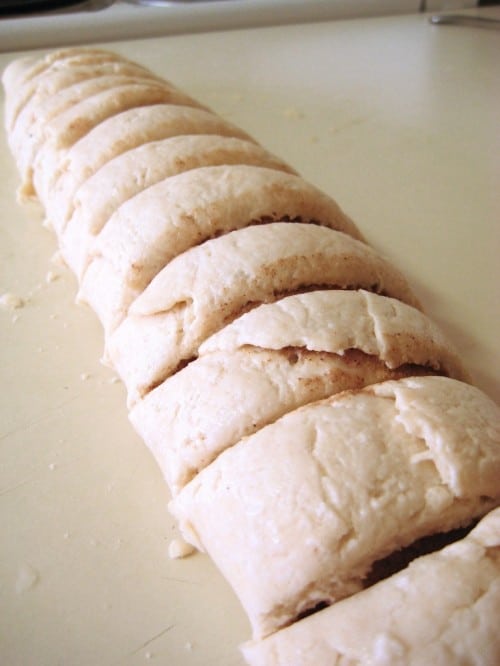 Drizzle on that icing.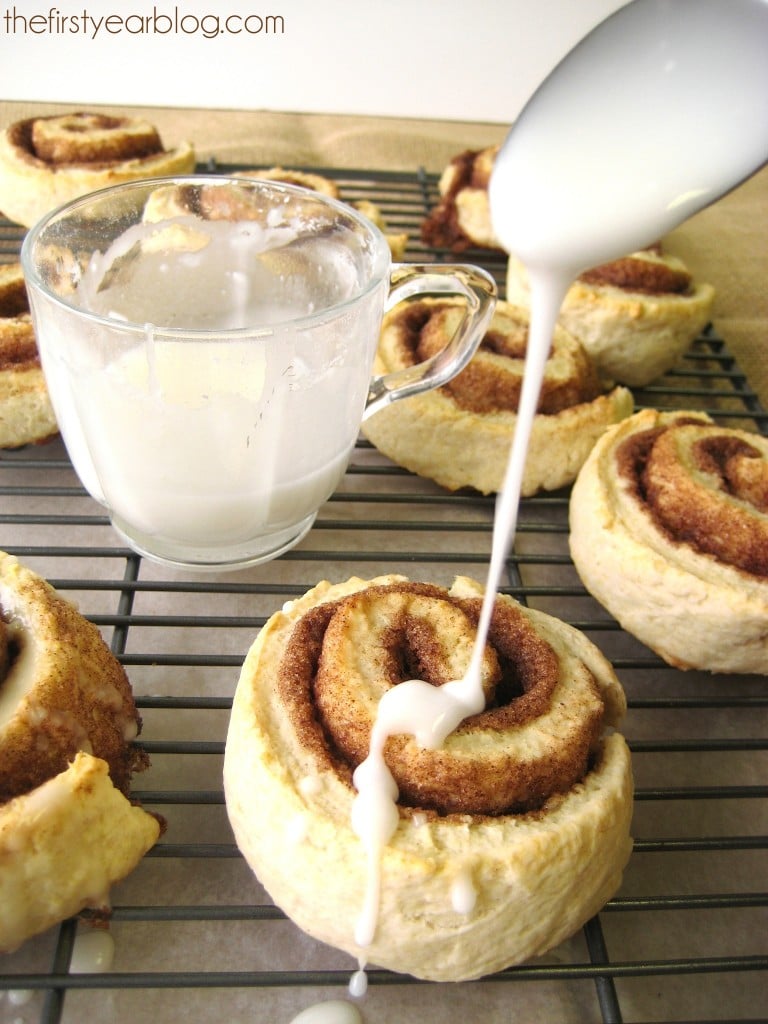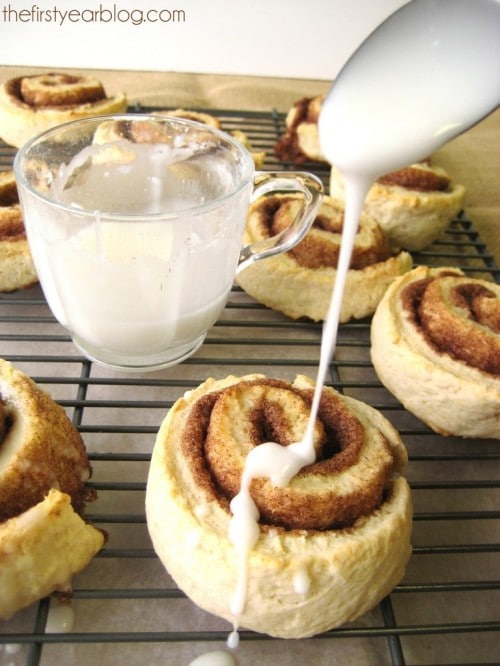 Mmm, breakfast!