Want our top 10 essential dessert recipes?
Get our favorite classic recipes in your inbox! It's 100% free, but we might make you hungry!
Chocolate Dipped Strawberry Graham Crackers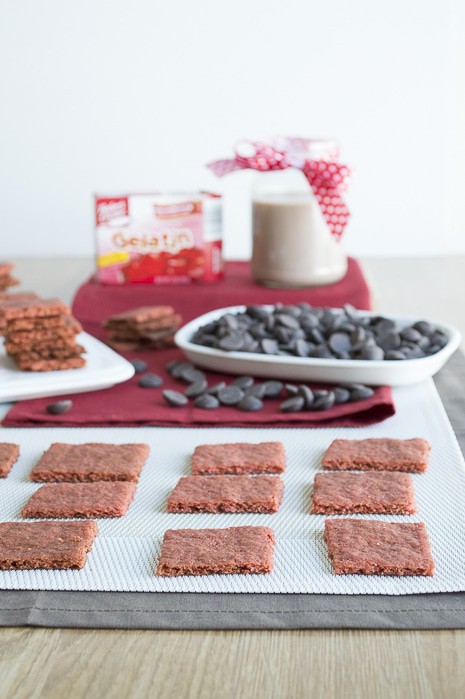 I am a huge homemade graham cracker fan!
We're adding these chocolate dipped strawberry graham crackers to our list of homemade grahams that include chocolate graham crackers and apple cinnamon graham crackers.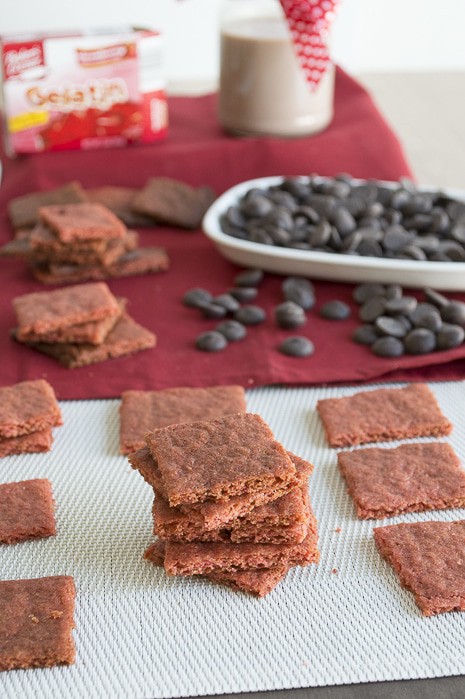 And let's dip them in chocolate because I LOVE chocolate.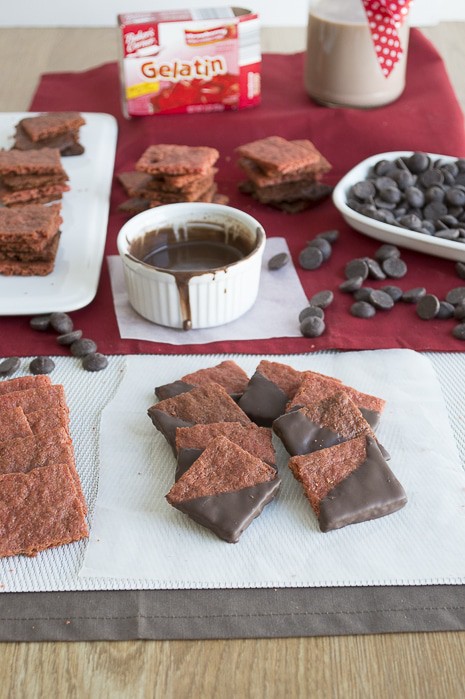 I like my graham crackers to be crispy. Ryan says I like them to be "very crunchy" – so if you are used to a graham cracker that is softer, like the traditional honey graham crackers you buy in store, you may want to reduce the cooking time.
I don't even remember what the store bought honey graham crackers taste like because I have a gluten sensitivity. But I don't mind because I love my crunchy homemade graham crackers!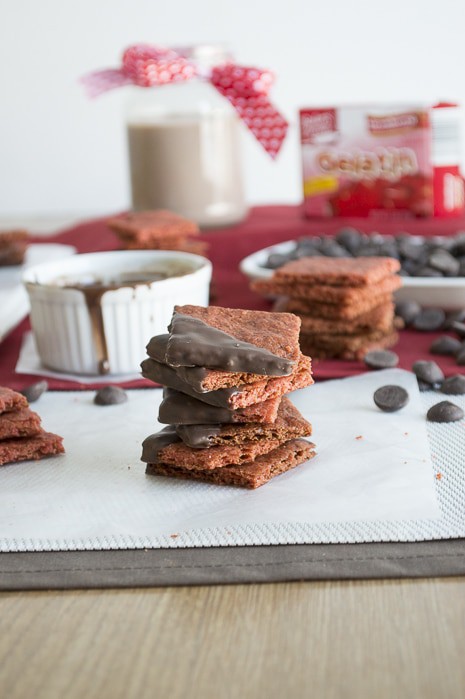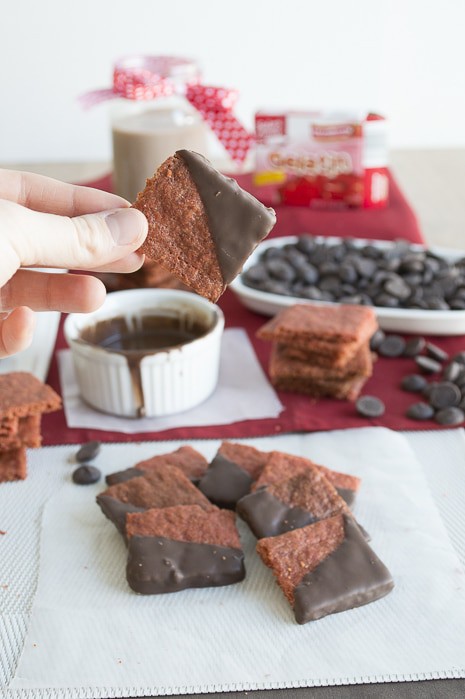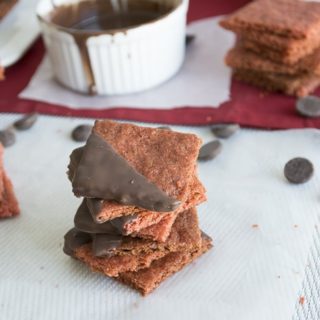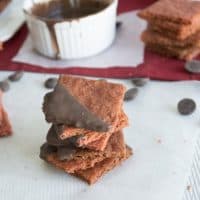 Chocolate Dipped Strawberry Graham Crackers
Yield: 45 small square graham crackers

Additional Time: 1 hour

Total Time: 1 hour
Ingredients
1 & 1/8 cups flour
1/4 cup packed brown sugar
1/2 tsp baking powder
1/4 tsp baking soda
pinch of salt
4 tbsp butter, cut into small pieces
3 tbsp cold water
1 tbsp honey
half of a 3 oz packet of powdered strawberry jello mix
If you want to dip your grahams in chocolate
Chocolate Almond Bark
Crisco
Instructions
Combine the dry ingredients and mix until combined.
Using your fingertips, work the butter into the dry ingredients until it is well combined.
Stir in 3 tablespoons of cold water, and honey. If dough is too dry, add a little more cold
water a teaspoon at a time. Continue to combine with your fingers.
Gather the dough into a ball and cover in plastic wrap and refrigerate for 30 minutes. Refrigerating will help make the dough less sticky when rolling it out.
Preheat the oven to 325 degrees F and line a cookie sheet with parchment paper (I use a slipat).
Flatten and roll the dough onto the parchment paper to the thickness you desire. You may need to use some flour to keep dough from sticking to the rolling pin.
Use a pizza cutter to cut your dough into squares.
Bake for 13-17 minutes, remember you want a crisp cracker, not a soft cookie, but keep a close eye on them so they don't burn. If you're not sure if they are crisp enough, you can always pull them out of the oven, let them cool and see what the texture is like. If their too soft, put them back in the oven for several minutes.
If you want to dip your grahams in chocolate
Microwave 1-2 chocolate almond bark squares with a tad of crisco in the microwave for about 2 minutes, on 70% power until melted.
Once melted, dip the graham crackers into the chocolate and place on a cookie sheet lined with wax paper. Melt more chocolate as needed.
Once the pan is full, stick it in the freezer for 5 minutes to harden the chocolate.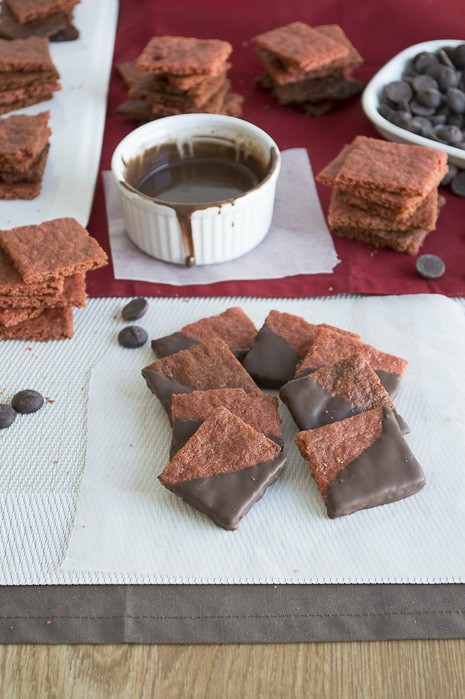 You could also use these strawberry graham crackers to make fun Valentine's Day themed s'mores. If only I had thought of that before I packed up my camera and cleaned up the kitchen!