Want our top 10 essential dessert recipes?
Get our favorite classic recipes in your inbox! It's 100% free, but we might make you hungry!
Chocolate Almond Toffee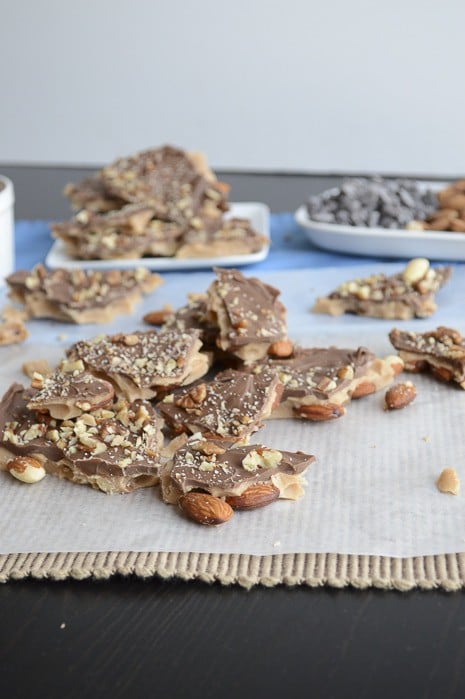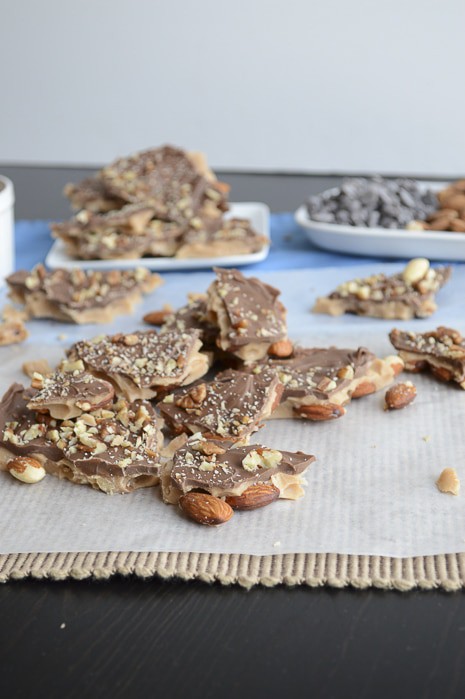 What happens when life gets busy?
You make toffee, and then completely forget to post the recipe!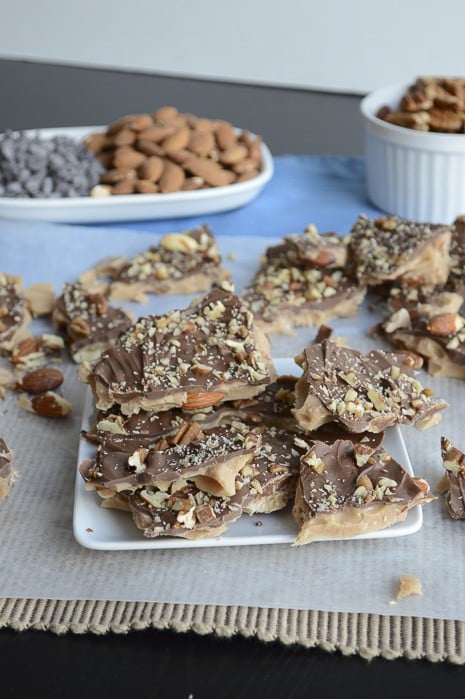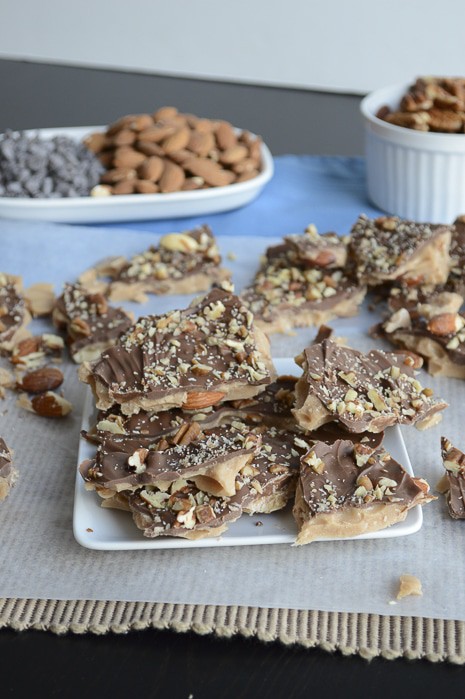 Real life confession: this recipe for chocolate almond toffee got lost inside my computer, until about a week ago.
I brought a batch of this toffee home to Minnesota when we visited (over Christmas, eekk! I told you it got lost!) and it was a crowd favorite.
Before this recipe I never tried my hand at making toffee. It seemed scary and I thought it required a candy thermometer, which I didn't want to buy for just 1 recipe.
But this recipe is so easy to tackle AND no candy thermometer needed, woohoo!!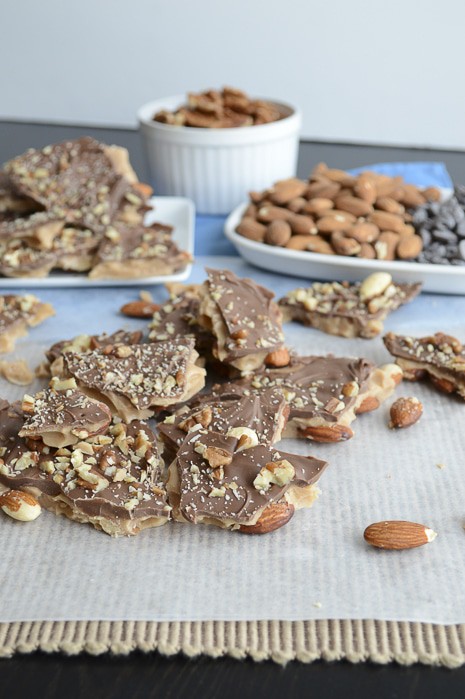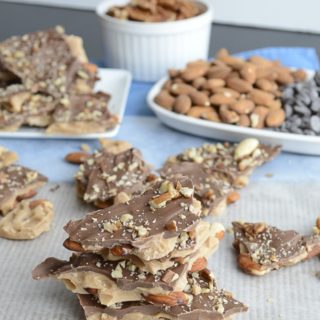 Chocolate Almond Toffee
Yield:
One 9x13 inch pan of toffee
Additional Time:
30 minutes
Ingredients
1 cup unblanched (skin on) whole almonds
1 cup butter (2 sticks)
1 cup sugar
1/4 tsp salt
1/2 tsp vanilla
2 cups milk chocolate chips (or one 12 oz package)
1/4 cup finely chopped pecans
Instructions
Toast the almonds by spreading them in a single layer on a plate and microwaving on high for 2-3 minutes (stir after each minute).  
On foil-lined 9x13 inch baking sheet, arrange almonds in a single layer.
In a heavy 2-quart saucepan combine the butter, sugar, vanilla, and salt. Heat over medium to high heat, stirring constantly till the butter is melted.
Continue cooking and stirring for approximately 7 to 10 minutes till candy is the color of the brown skin of the almonds. It's okay if its starts bubbling or slightly smoking, keep stirring till it's the color of the almond.
Immediately pour the hot candy mixture over the almonds.  
Sprinkle the chocolate chips evenly over the hot toffee. Wait 1 minute and spread the melted chocolate until it is smooth over the toffee.  
Sprinkle with the chopped pecans.  
Let the toffee cool in the fridge until hard, then break it into pieces.
Store in the refrigerator.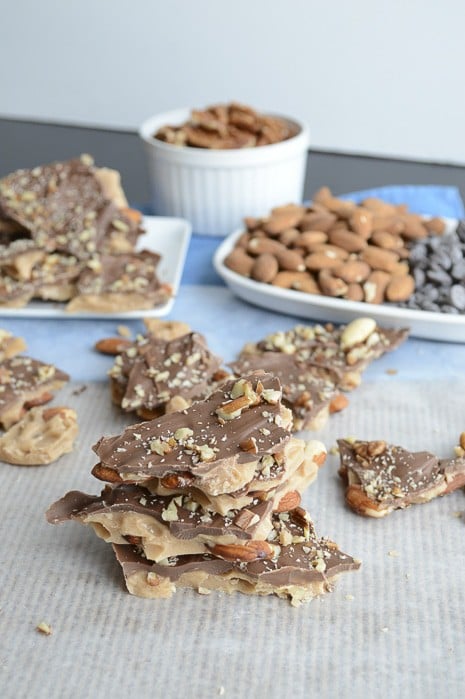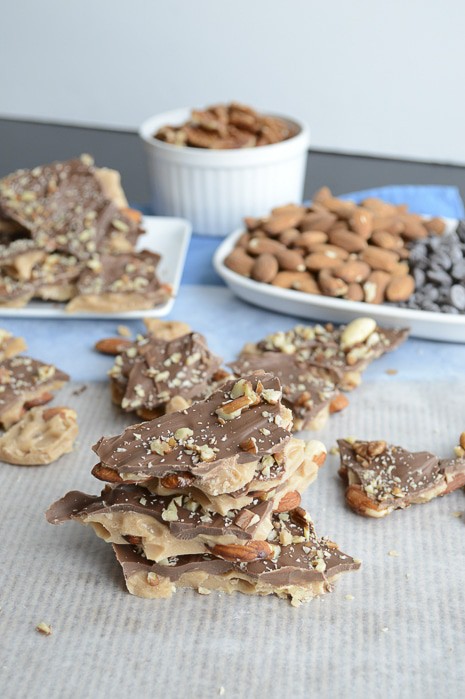 I am definitely a chocolate and nuts kind of girl so this recipe is completely addicting to me!