Cheesecake Brownie Bites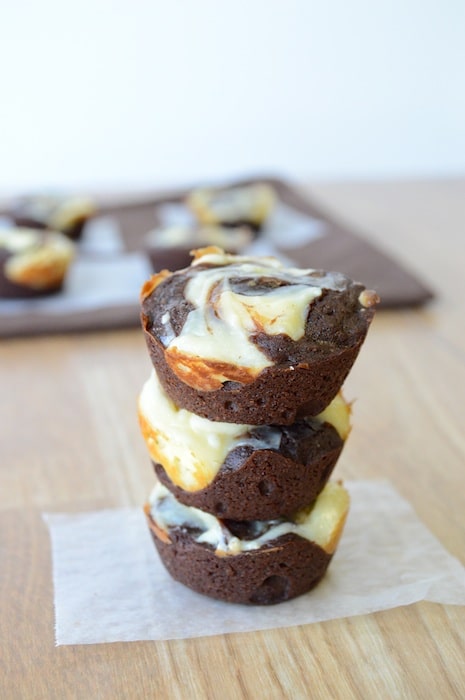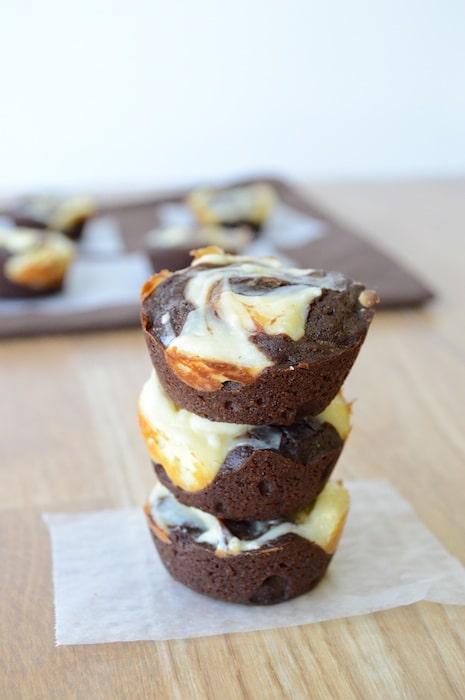 This dessert is the best of both worlds, especially when you're at the dessert counter and can't deicide between cheesecake and brownies!
I am sure you will love these cheesecake brownies bites as much as I do. And the best part? These can easily be frozen and thawed whenever you want a sweet treat.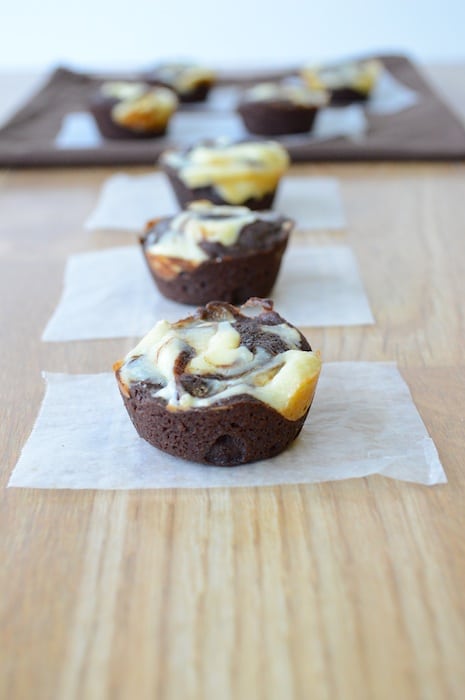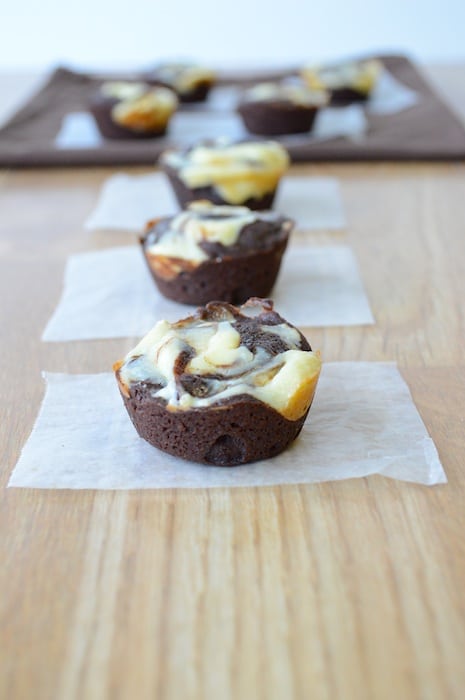 So what's in these amazing bites?
Homemade brownie batter + homemade cheesecake filling + plus a whole lot of love since everything is homemade.
But, if you are pressed for time, you could try swapping boxed brownies and still prep the homemade cheesecake filling, which is only 3 ingredients!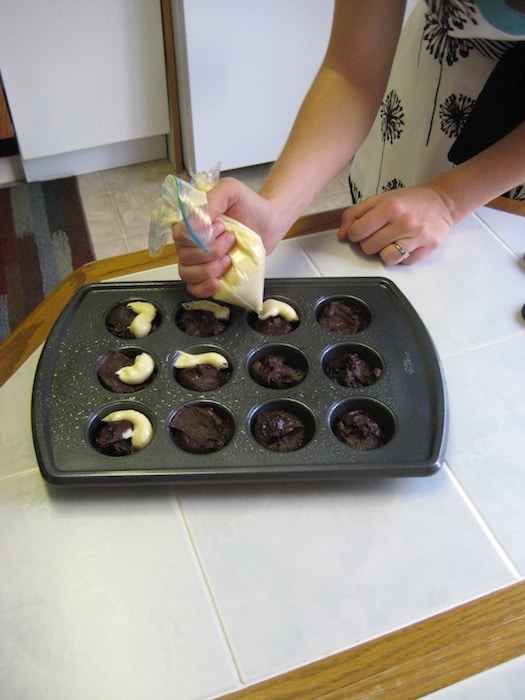 After preparing the brownie mix, add that to a greased mini muffin pan, then pipe in the cheesecake filling.
Now practice your swirling technique, I used a knife to create "swirls" which look more like a yummy mess.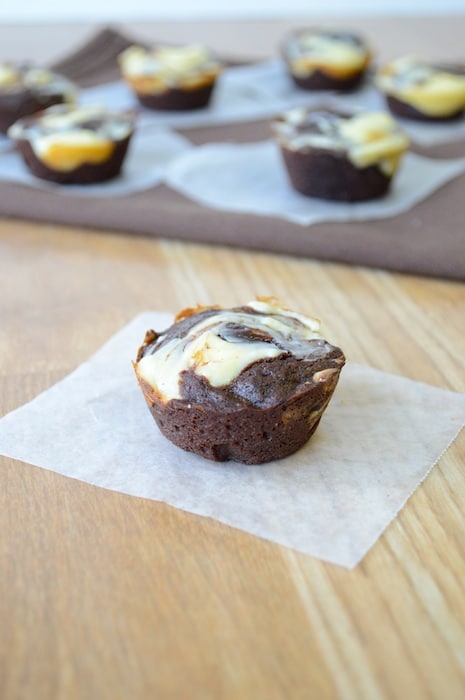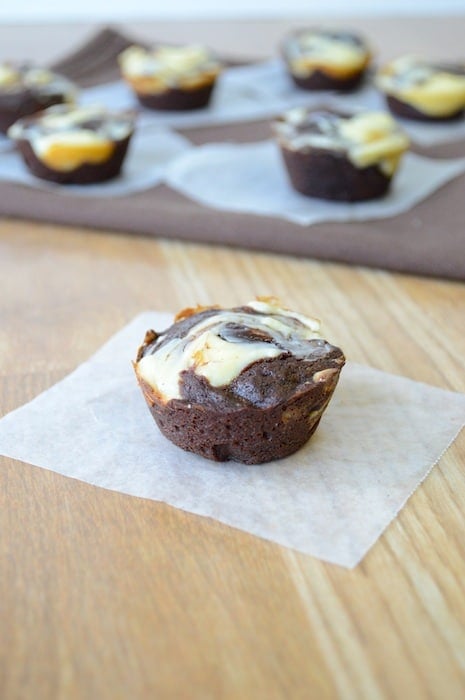 Ingredients
For the brownie batter
4 large eggs
1 & 1/4 cups cocoa powder
1 tsp salt
1 tsp baking powder
1 tbsp instant espresso powder, mixed with 2 tsp water
2 tsp vanilla extract
2 & 1/4 cups sugar
1 cup unsalted butter, melted
1 & 1/2 cups all-purpose flour
For the cheesecake filling
1 (8oz) package cream cheese, softened
3 tbsp sugar
1 egg yolk, large
Instructions
Preheat the oven to 350 degrees F.
In a large bowl, whisk together the eggs, cocoa powder, salt, baking powder, espresso mixed with water, and vanilla until well combined.
Stir in the sugar and melted butter until well combined.
Stir in the flour and combine.
Set the brownie batter aside.
In a separate bowl, prepare the cheesecake filling by stirring together the cream cheese, sugar and egg yolk until well combined. Transfer this mixture to a pastry bag or plastic bag.
Grease a mini muffin pan with cooking spray then spoon a tablespoon of brownie batter into the greased cups.
Pipe a generous amount of cheesecake filling atop the brownie batter, and swirl with a knife.
Bake for about 12 minutes, or until a toothpick inserted comes out clean.
Let the brownie bites cool for 10 minutes in the pan and then transfer them to a cooling rack.