Want our top 10 essential dessert recipes?
Get our favorite classic recipes in your inbox! It's 100% free, but we might make you hungry!
Carrot Cake Oatmeal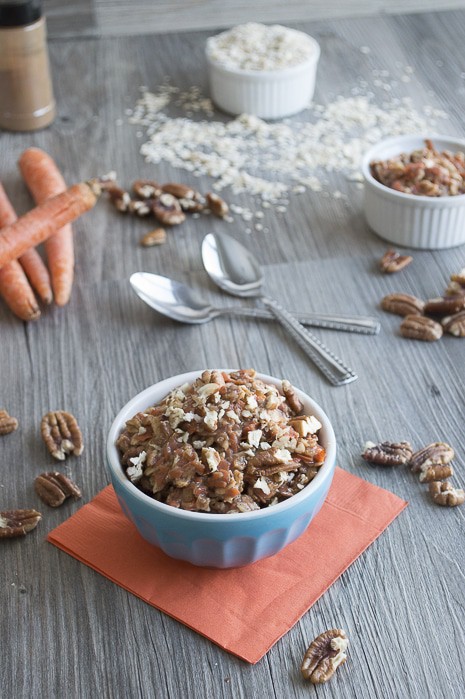 Carrot cake.
Some people are crazy about it!
There's carrot cake..
cookies, muffins, cake, cheesecake, dip, sweet rolls, and you can even make carrot cake in a mason jar.
All those ideas from a 2 minute google search.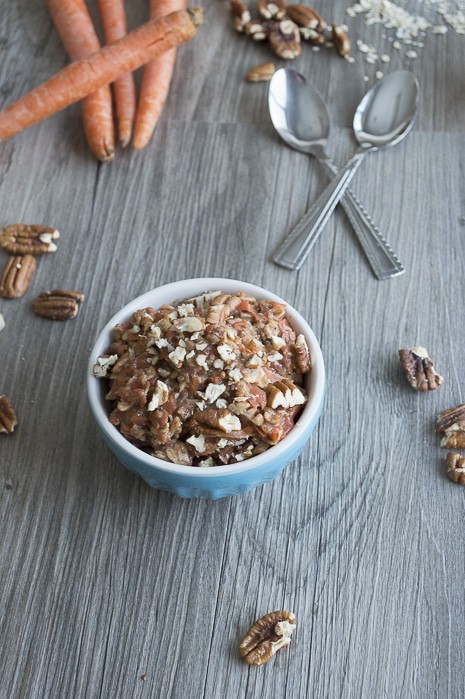 Last week we posted a recipe for Mini Carrot Cake Cheesecakes which are super tasty and come highly recommended.
The only problem?
You can't always get away with eating carrot cake cheesecakes for breakfast. So we came up with a more suitable suggestion – carrot cake oatmeal!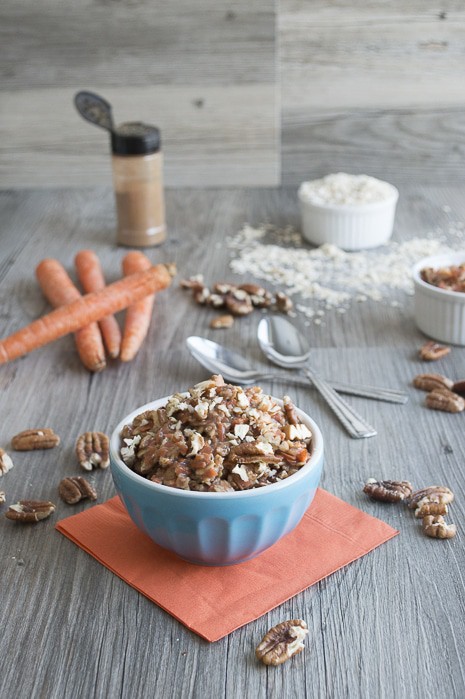 Now you can enjoy all the goodness and flavor of carrot cake for breakfast. And feel good about it because homemade oatmeal is always satisfying.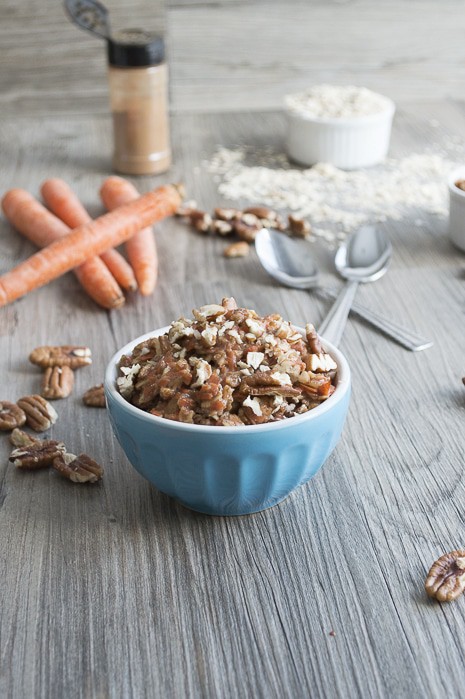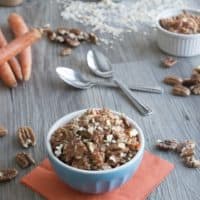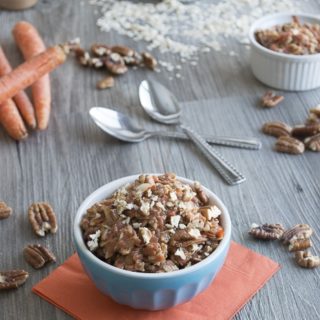 Carrot Cake Oatmeal
Yield: 1 bowl

Additional Time: 15 minutes

Total Time: 15 minutes
Ingredients
1/4 cup finely grated or rough pureed carrots
1/4 cup milk or almond milk, or more depending on the consistency you like
1/2 tsp cinnamon
1/8 tsp ground ginger
1/8 tsp nutmeg
1/4 cup oats
1/2 tsp vanilla extract
2 tbsp chopped pecans
1 tbsp maple syrup, or more to taste
Optional: raisins
Instructions
Finely grate the carrots till you have 1/4 cup. Or you can rough puree the carrots and measure out 1/4 cup. You still want some carrot pieces, not baby food carrots. ?
In a small pot over medium heat, heat and stir the milk, cinnamon, ginger, nutmeg.
Add in the carrots and oats, stir. Cook for 6-7 minutes, stirring.
When the mixture has thickened up, remove the pot from the heat, adding in the vanilla, pecans and maple syrup.
Scoop into a bowl and enjoy. Add more spices to your liking.