Want our top 10 essential dessert recipes?
Get our favorite classic recipes in your inbox! It's 100% free, but we might make you hungry!
Caramel Cinnamon Sugar Muffins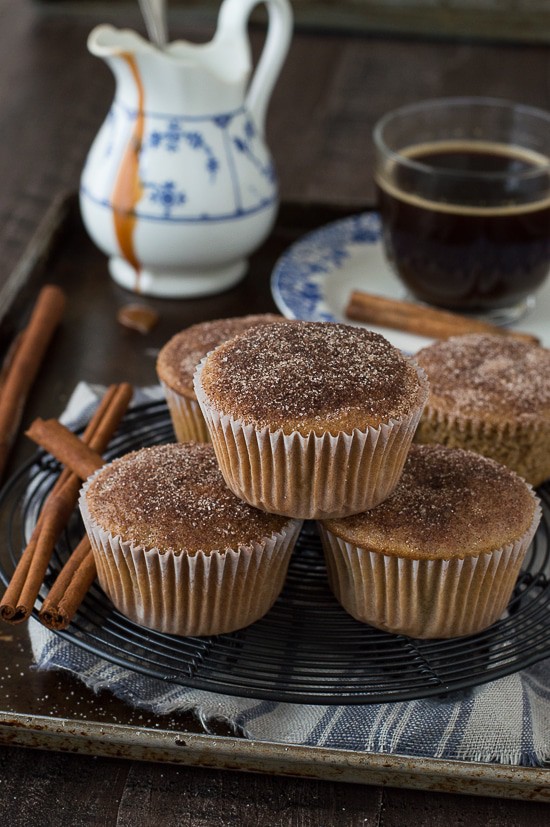 I would say that 80% of the time I share recipes for cake, cupcakes, and things that are round (i.e. pies, tarts, things in glasses, haha.) But.. none of those things I would consider as my absolute favorite!
Of course I like ice cream and turtle cheesecake but the one thing I could eat everyday are MUFFINS!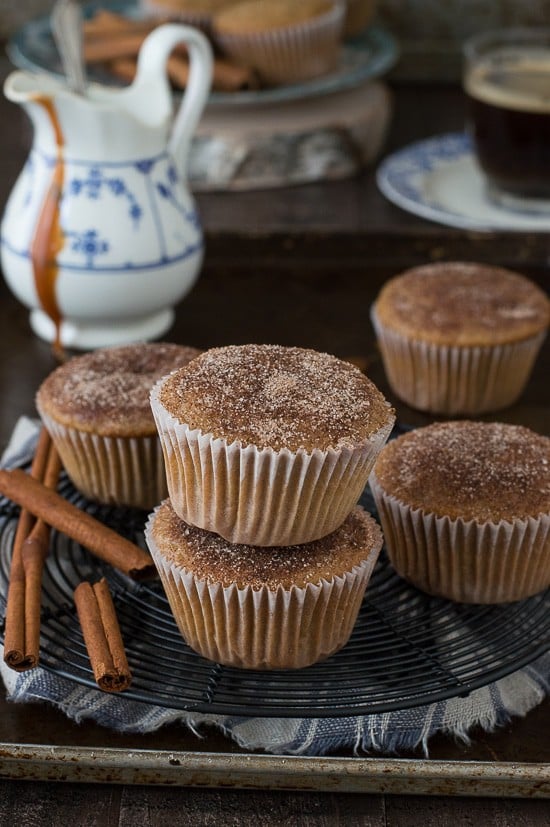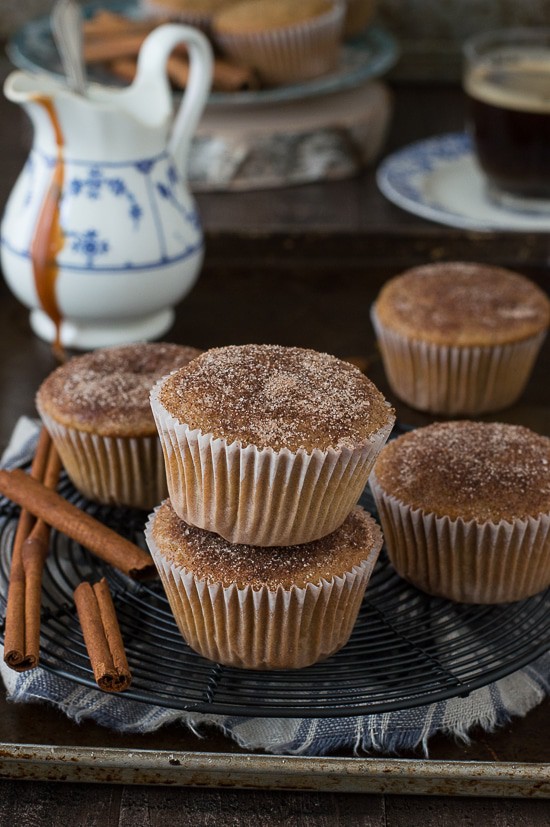 When I make something for myself that isn't going to go on the blog, it's almost always muffins. Homemade or boxed, I'm not too picky, I love them all. So I would consider this recipe a double win, a win for the blog and a win for me!
When I started my partnership with International Delight back in May, I wasn't completely sure how I was going to incorporate coffee creamer into a recipe to share each month, but it's actually been a lot easier and more fun than I thought! It's been neat to see that you can use a product that's intended for one use for a completely different use!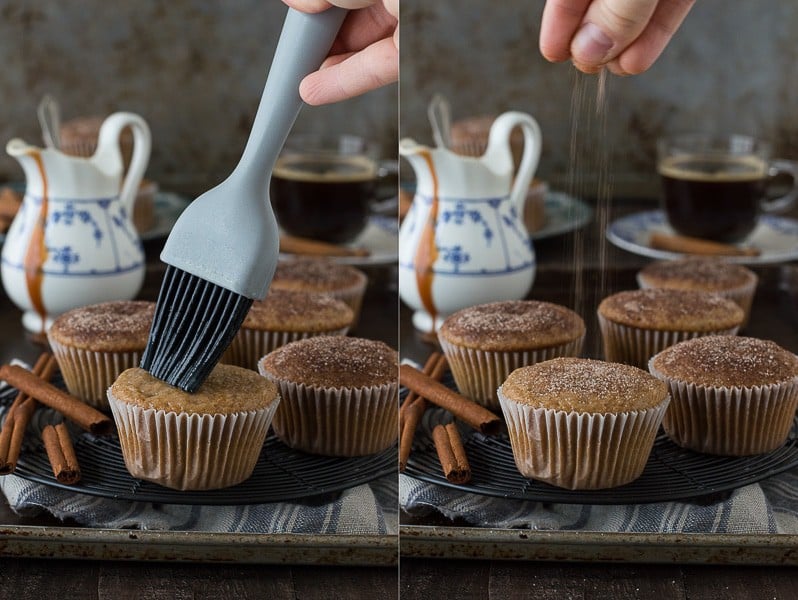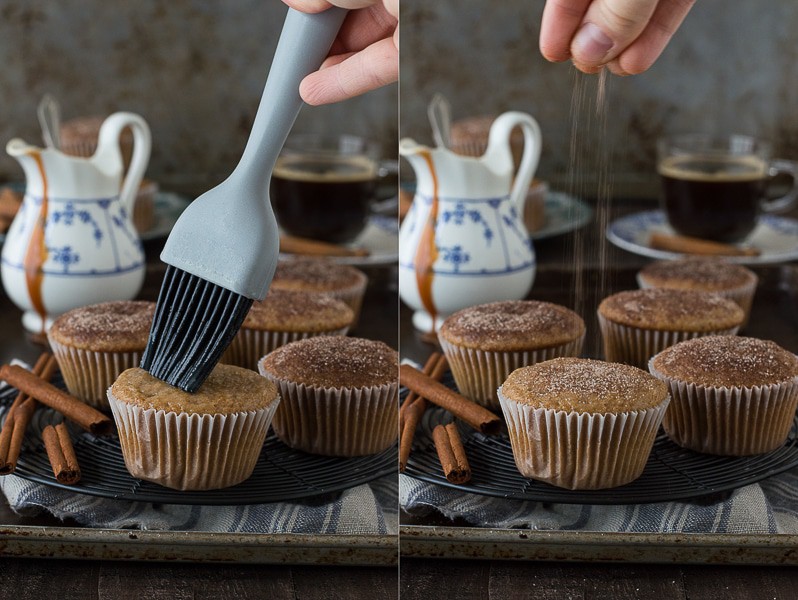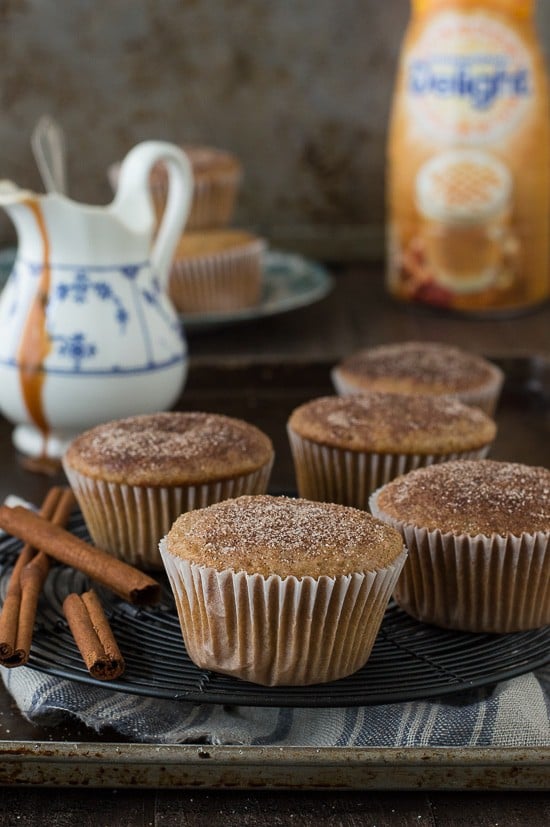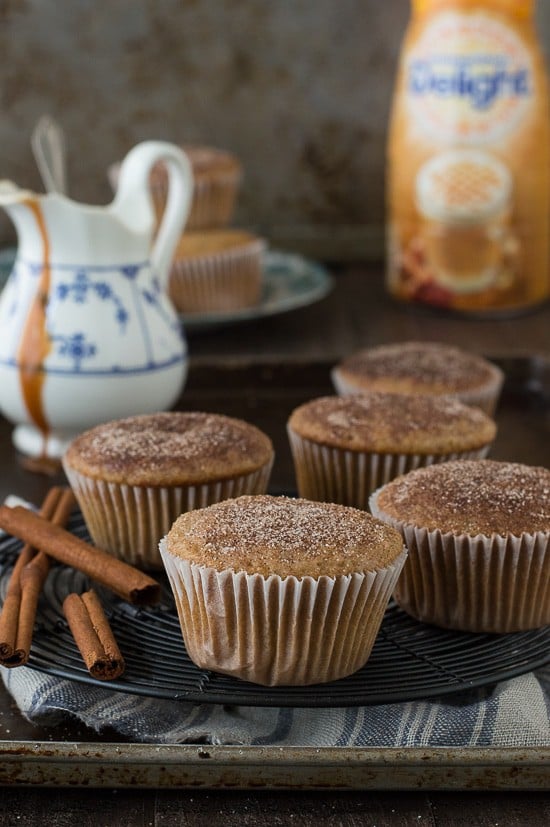 These caramel cinnamon sugar muffins might not look as festive or incredible next to a layered cake (especially this naked apple spice cake with caramel drizzle!) but they are moist, flavorful and delicious.
All a muffin should be :)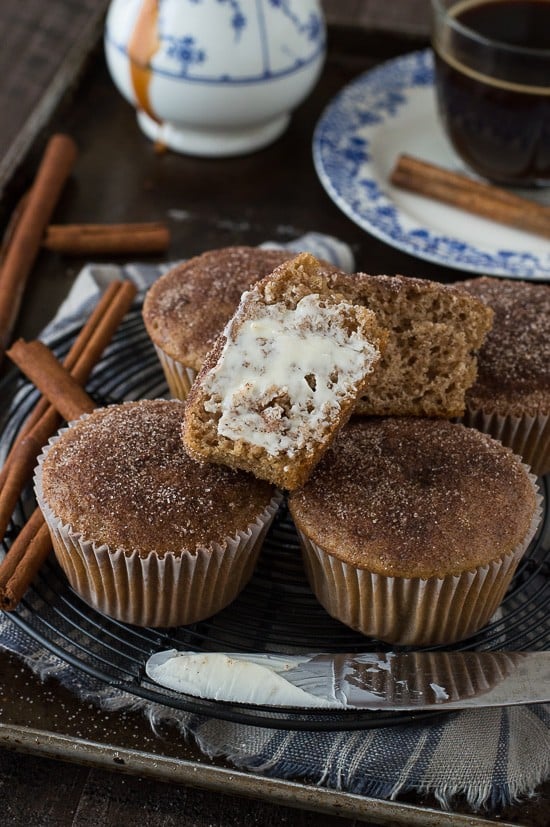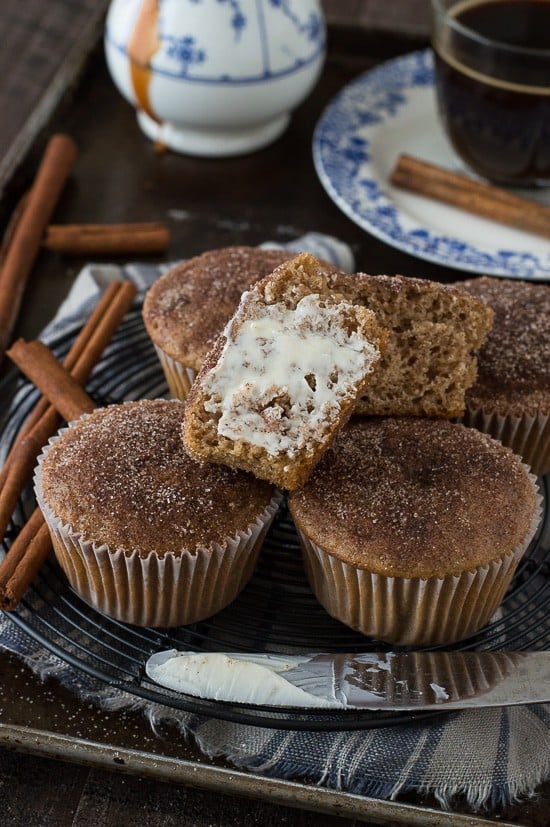 These muffins are very easy to make. You'll need 2 bowls, one for the dry ingredients and one for everything else. You'll also need a hand mixer for beating the butter and sugar.
These could definitely pass as cupcakes, I mean.. what muffin couldn't be a cupcake if you're adding frosting?! If you want to turn these into cupcakes, a cinnamon buttercream would make a great frosting!
Caramel Cinnamon Sugar Muffins
Yield: 10-12 muffins
Total Time:30 minutes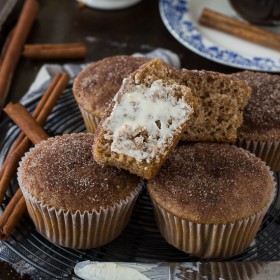 Ingredients:
Muffins
1 & 1/4 cups flour
1 & 1/2 tsp baking powder
1/2 tsp baking soda
1/2 tsp cinnamon
1/4 tsp salt
1/2 cup brown sugar
1/3 cup butter, room temperature
2 eggs, added one at a time
1 tsp vanilla extract
1/2 cup International Delight Caramel Macchiato Coffee Creamer
To top the muffins
1/2 tbsp melted butter
cinnamon sugar mixture
Directions:
Preheat the oven to 350ºF.
Line a muffin pan with liner.
In a small bowl combine the flour, baking powder, baking soda, cinnamon, and salt. Mix well.
In a larger bowl, combine the brown sugar and butter. Beat using an electric mixer until creamy, 1 minute.
Add in the eggs, one at a time, beating after each.
Add in the vanilla extract and coffee creamer, mix by hand with a spatula.
Gradually add in the flour mixture, mixing by hand until it's incorporated.
Divide the batter among the muffins liners, filling each 2/3 full.
Bake for 14-16 minutes or until a toothpick inserted in the center comes out clean.
Remove the pan from the oven and allow the muffins to cool for 10 minute before moving the muffins to a wire rack to cool.
Spread melted butter on top of each muffin then dip the tops into a bowl of cinnamon sugar.
Sign up for the
International Delight newsletter
to receive coupons and enter giveaways, and connect with them on their
website
,
Facebook
,
Twitter
,
Pinterest
, and
Instagram
.
This conversation is sponsored by International Delight. The opinions and text are all mine.