Cappuccino Rice Krispies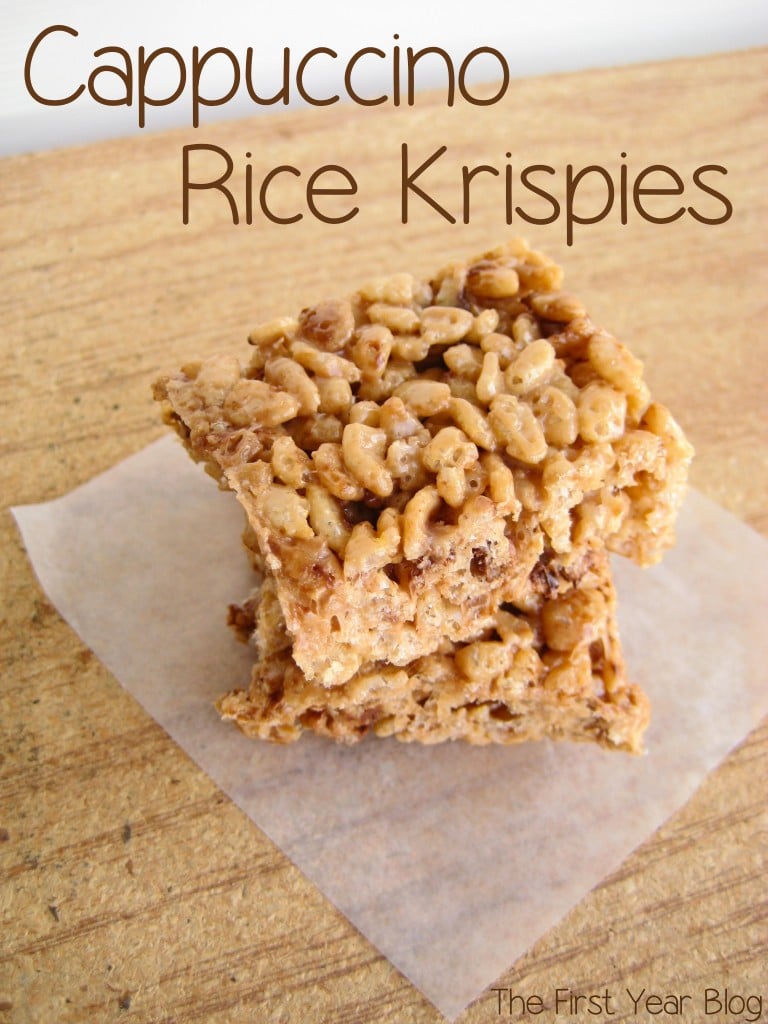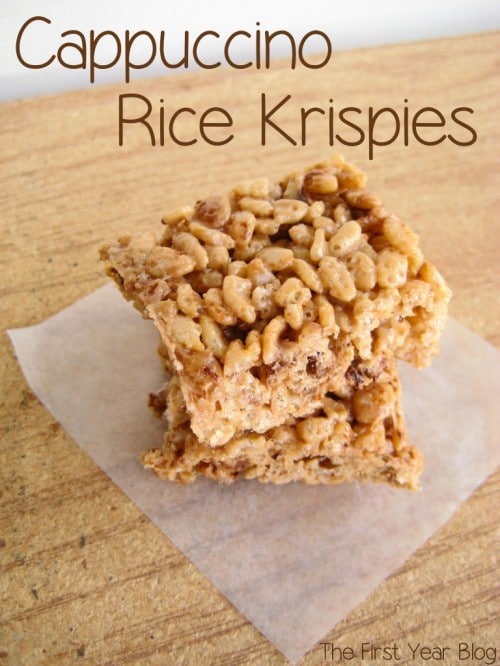 I am on a coffee/mocha/cappuccino kick. Just wait.. I still have to post Mocha Chocolate Chip Muffins and Mocha Truffle Cookies. I wasn't a big coffee fan before I married Ryan. But he loves coffee and now it's rubbing off on me. These Cappuccino Rice Krispies are a simple variation from the original krispie treats.
Ingredients
3 tbsp butter
4 cups (or 1 bag) of mini marshmallows
6 cups of rice krises
4 tbsp instant cappuccino mix (at least 4 tbsp, I would add more next time for a bigger cappuccino flavor)
1 tsp vanilla
1/2 cup chocolate chips
Grease a 9 X 13 inch pan. Melt the butter in a large pan over medium-low heat. Add in the vanilla and 1 tbsp of the cappuccino mix, stir until the cappuccino is incorporated. Add in the marshmallows and as they are melting, begin to add the rest of the cappuccino, one tbsp at a time. Once the marshmallows are melted and all the cappuccino mix is mixed in, remove from the heat and stir in the rice krispies and chocolate chips. Press firmly into the pan.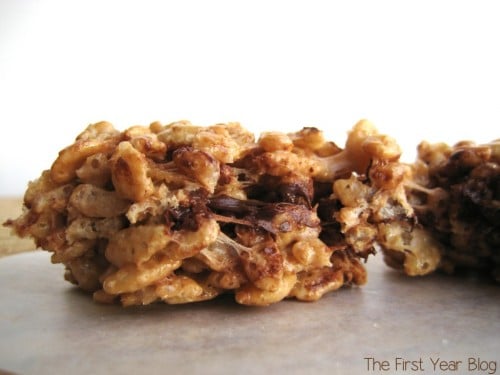 Go ahead and make some iced coffee to go with these! Ryan's family gave us an expresso maker for his birthday and we love it! I am almost a certified bartista.. I can make expresso, a latte, and iced coffee :-)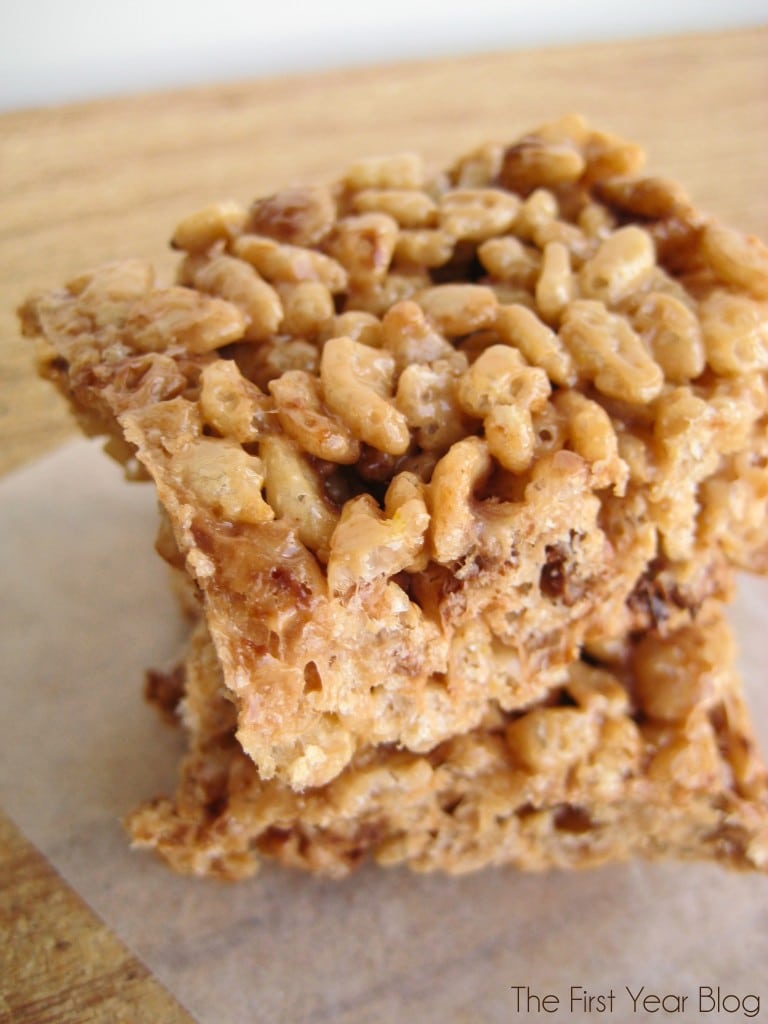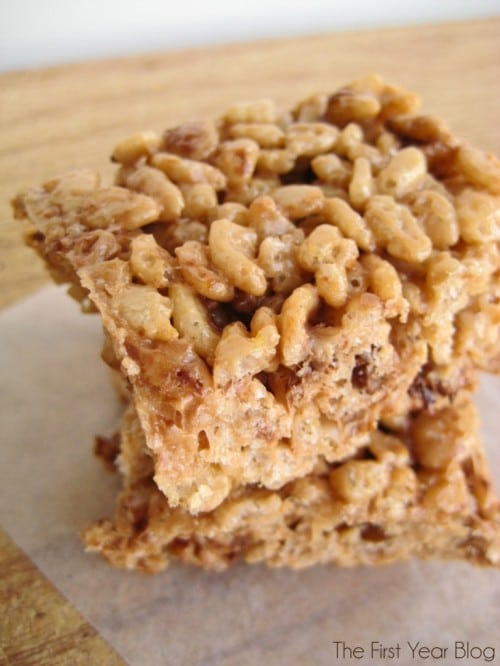 Linking to these parties!