Cappuccino Eggnog Donuts
Celebrate all season long with these amazing cappuccino eggnog donuts.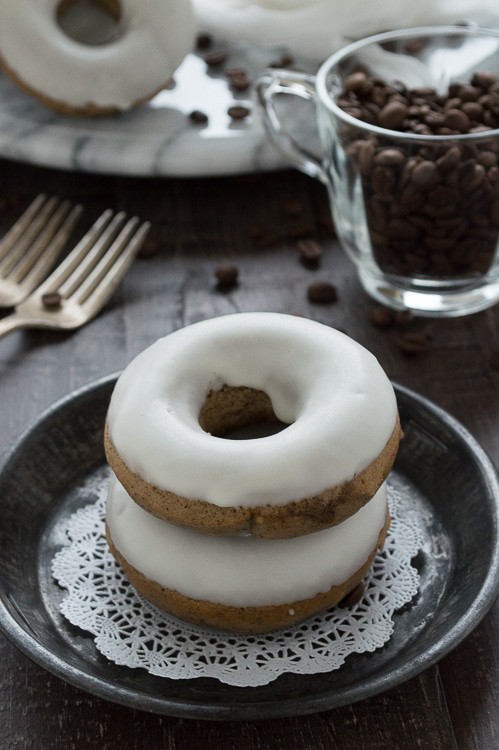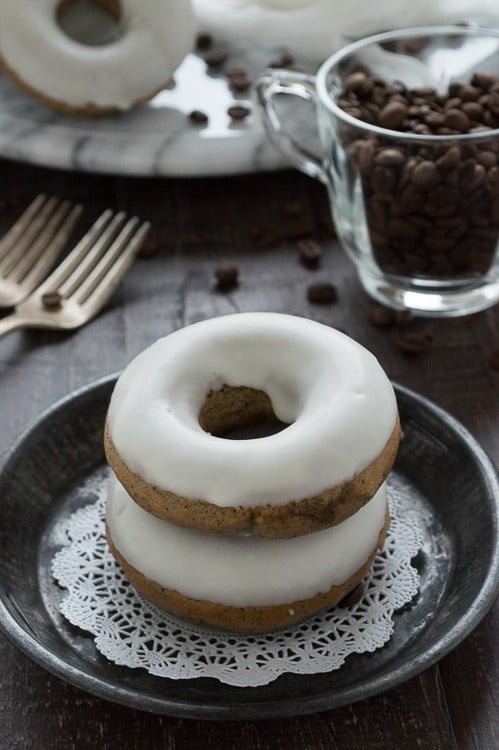 I'm not sure what kind of person you are – are you going to join the masses and go black friday shopping or are you going to stay all snug inside your house, listening to Christmas music and eating leftover turkey?
Whichever you choose, I bet there will be room in your schedule for a donut break! At least, I sure hope so! If you're going shopping, I recommend bringing 2 dozen of these donuts and you will become instant friends with the people in line around you :)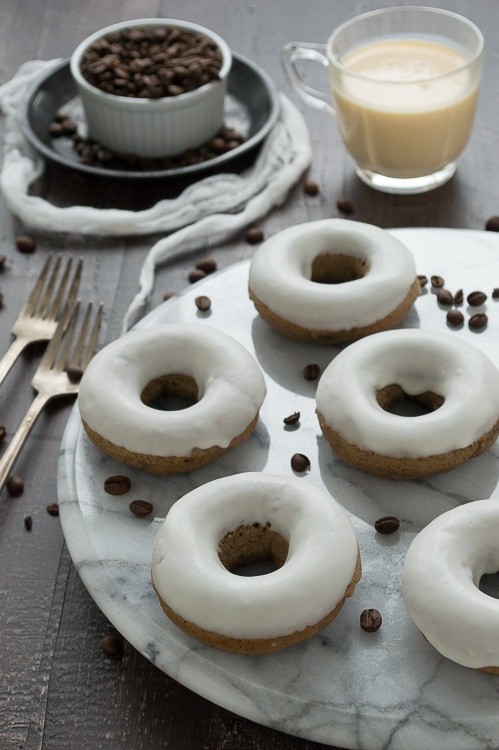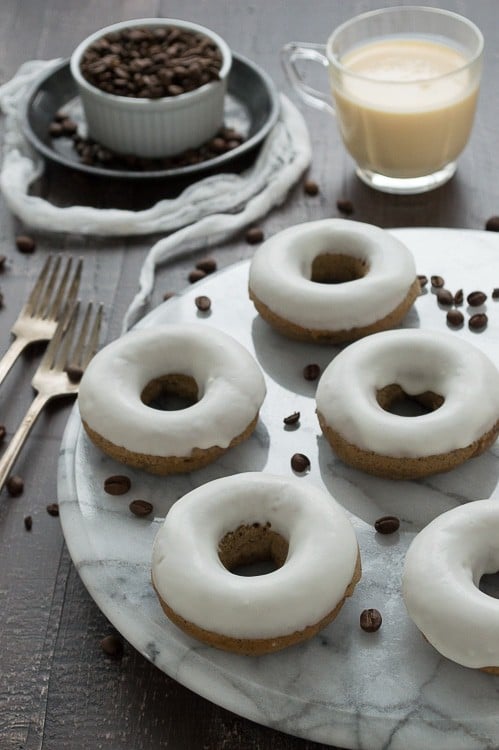 It's weird how you can bond with compete strangers while waiting in line. It's like you develop this comradery and by the end, you're all like "we survived black friday 2014!"
Last year Ryan and I went to Walmart on Black Friday to buy an iPhone. We were 5th in line, so our chances of bringing home a phone were pretty good. 3 hours later.. we were still standing in line because the first person in line was still trying to complete their transaction and activate the phone. To make the black friday shoppers less disgruntled, Walmart staff brought us benches, donuts, and milk! We were practically best friends with the people in line with us by that time. But did I get to leave with my iPhone? No!!! Their system was down for 9 days!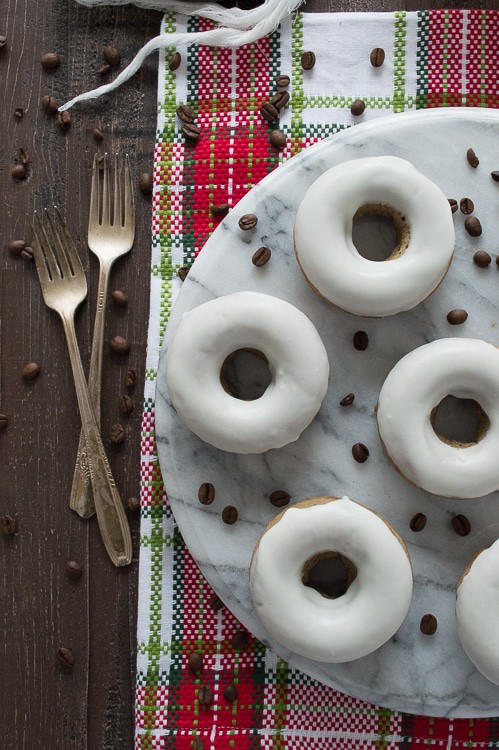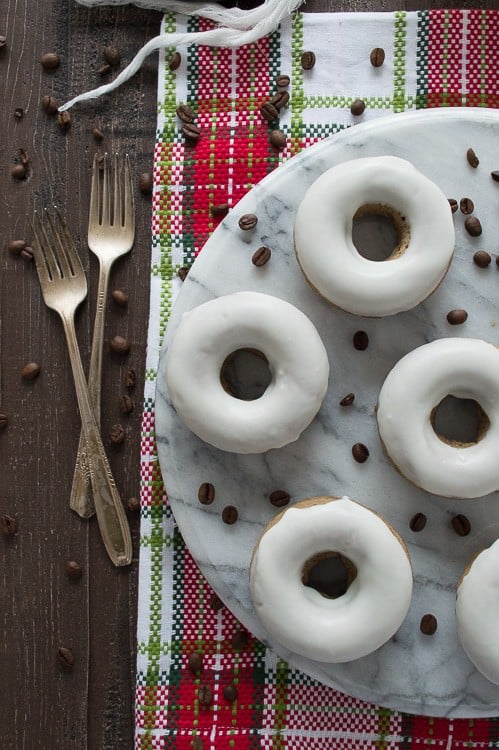 Some of you might be looking for breakfast recipes that will help you use up your leftover turkey. If you're really desperate, you could always add a piece of turkey between 2 donuts and call it a breakfast sandwich, but I think you can find better things to do with your leftover turkey :)
I've already seen some neat ideas swirling around pinterest, like using it in quesadillas, on pizza, or creating a turkey lasagna!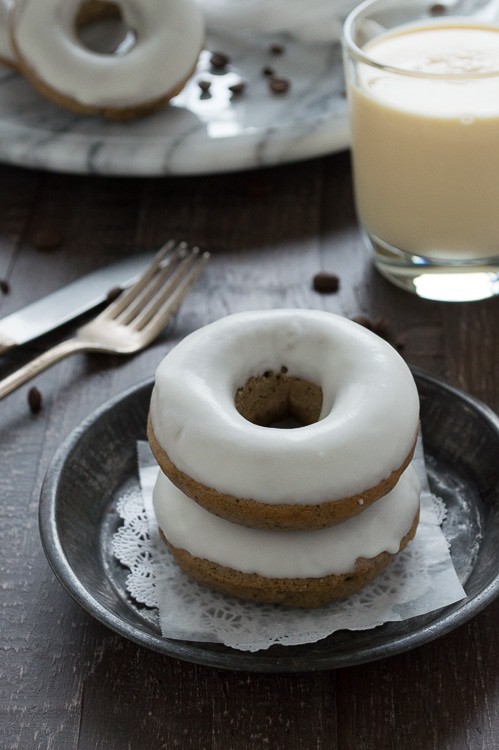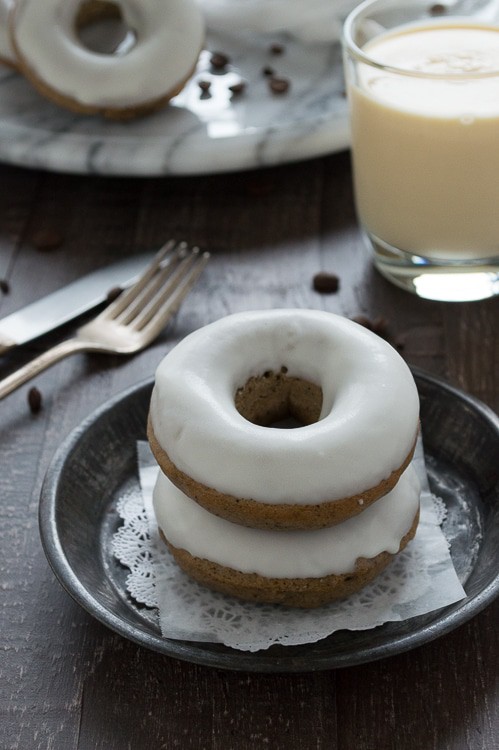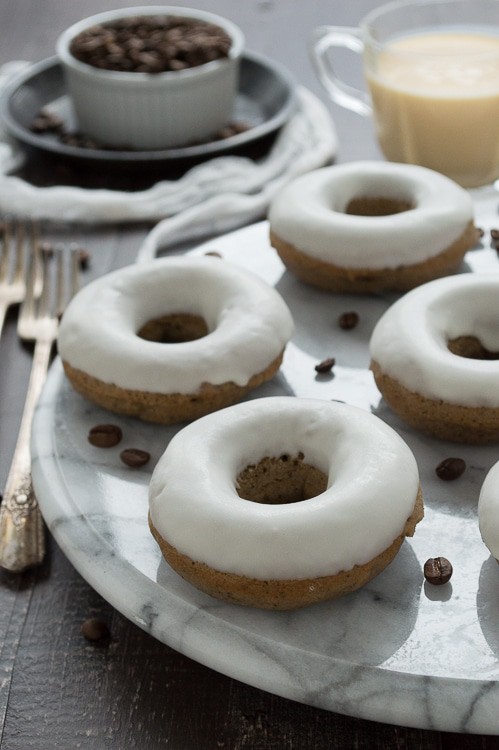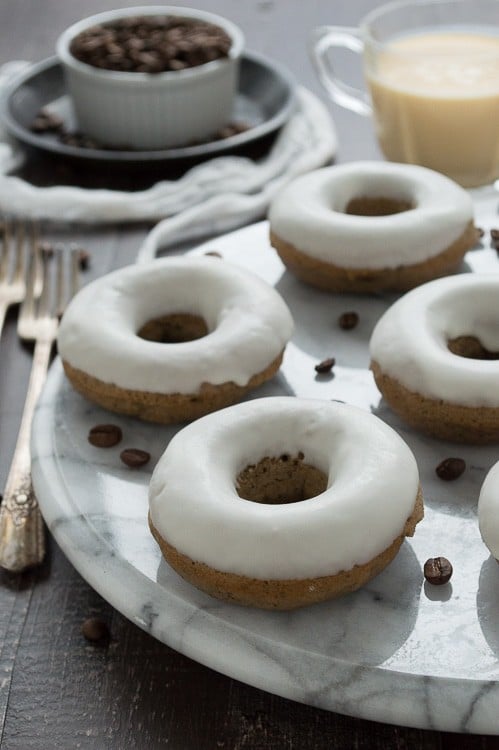 So am I going black friday shopping this year? Yes. We are looking to buy an artificial christmas tree. Has anyone seen ads for stores that will have them on sale? I'm sure hoping that I will be in and out, and won't have to wait in line for 3 hours and then leave with nothing this year!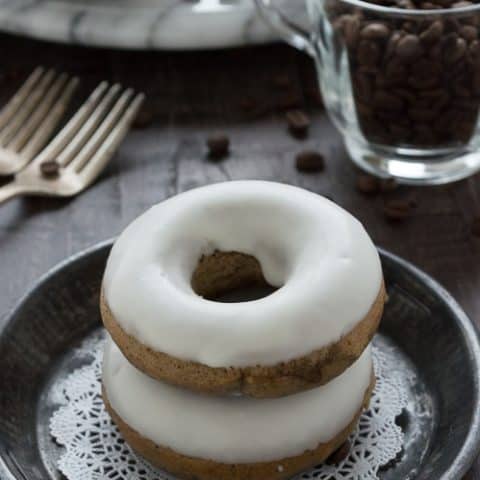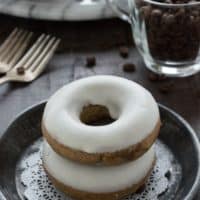 Cappuccino Eggnog Donuts
Yield: 6 donuts
Inactive Time: 30 minutes
Total Time: 30 minutes
Ingredients
1 cup all-purpose flour
3 tbsp sugar
1 tsp baking powder
1/2 tsp salt
2 tsp espresso grounds
6 tbsp eggnog
1 tsp Eggnog Flavor
1 egg
3 tbsp vegetable oil
2 whole rectangles of vanilla candiquik
Instructions
Preheat the oven to 325 degrees F. Spray a donut pan with cooking spray, use a paper towel to lightly spread/remove excess spray.
In a small bowl, combine the flour, sugar, baking powder, salt and espresso grounds, set aside.
In a medium bowl, combine the eggnog, eggnog flavor, egg, and oil. Add the dry ingredients into the wet ingredients, stir until combined and no flour remains.
Transfer the batter to the donut pan, either using a large piping bag or a ziploc bag with one corner cut off. Or you can spoon the batter into the pan using 2 spoons. Fill each donut hole about 2/3 full - but not completely full.
Bake the donuts for 10-13 minutes, or until a toothpick comes out clean. Remove from the oven and let the donuts sit in the pan for 10 minutes before moving to a wire rack.
Melt 2 rectangles of vanilla candiquik in the microwave. I like to microwave mine with a little bit of crisco for 2 minutes on 50% power. Continue to microwave on 50% power, stirring every 30 seconds until the chocolate is melted.
For dipping, it's easiest to transfer the chocolate to a small shallow dish, but large enough to fit a donut in. While hanging onto the edges of the donut, dip each donut into the chocolate and pause for a few seconds while the donut is upside down to allow to excess to fall off. Allow the donuts to cool on a tray for a few minutes.