Brownie Fruit Pizza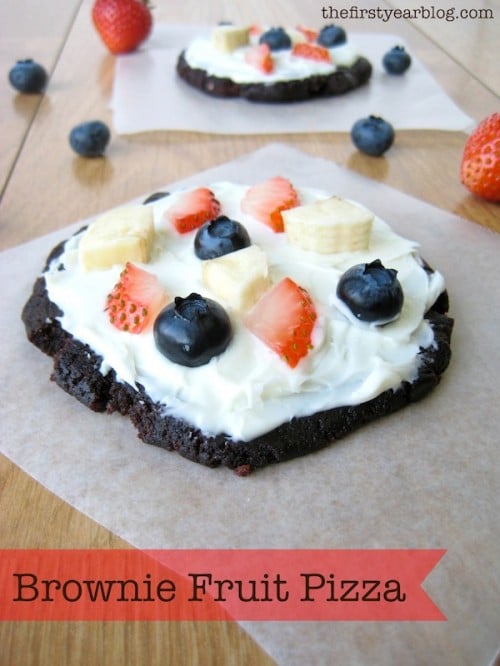 Fruit pizza is alright, but brownie fruit pizza is out of this world because it's pretty much a brownie with cream cheese frosting topped with your favorite fruit. Chocolate makes all the difference.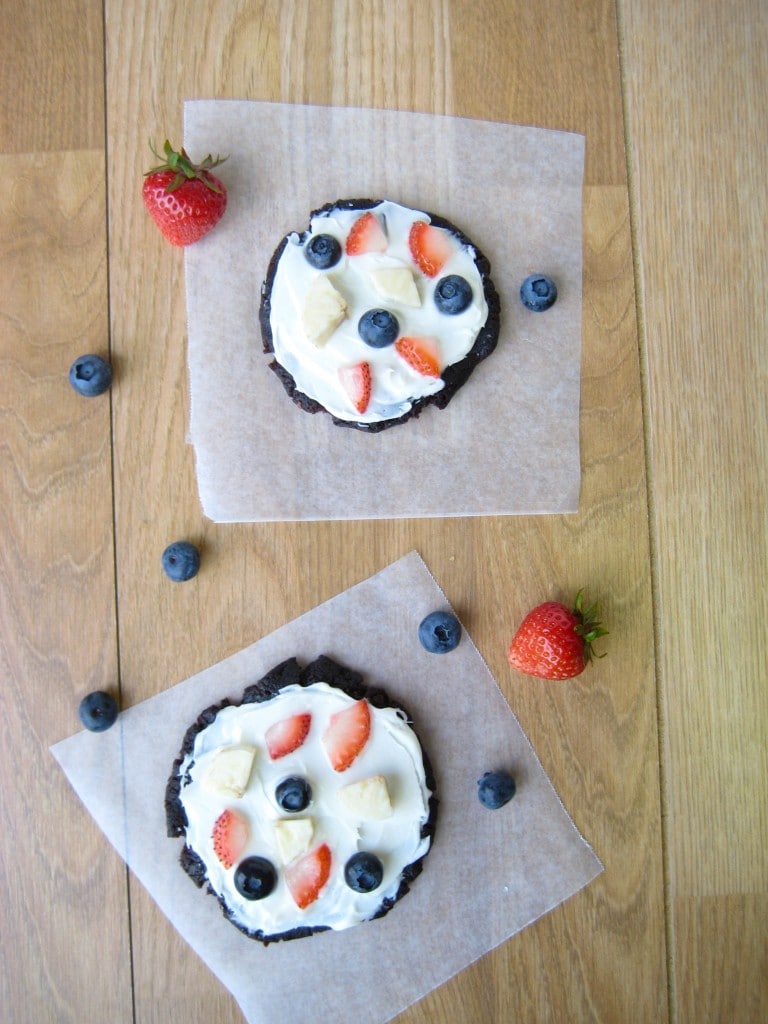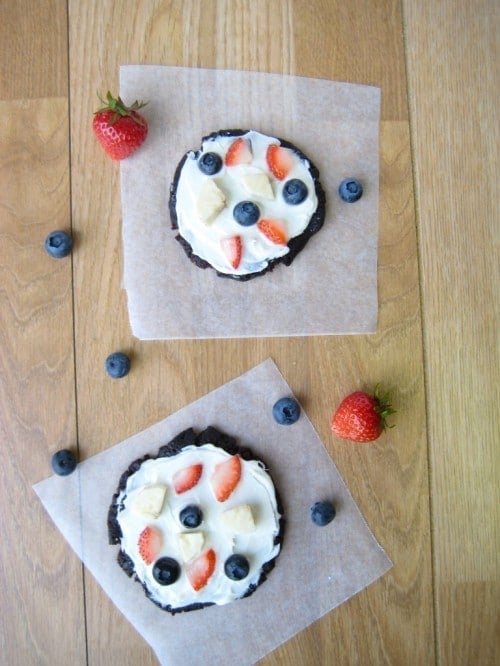 An aside from the brownie fruit pizza, do you see those beautiful wood floors? Well, it's actually not our floor, we have cream fake looking tile. These are left over floor boards from my mom's kitchen, but they are my absolute favorite photography prop.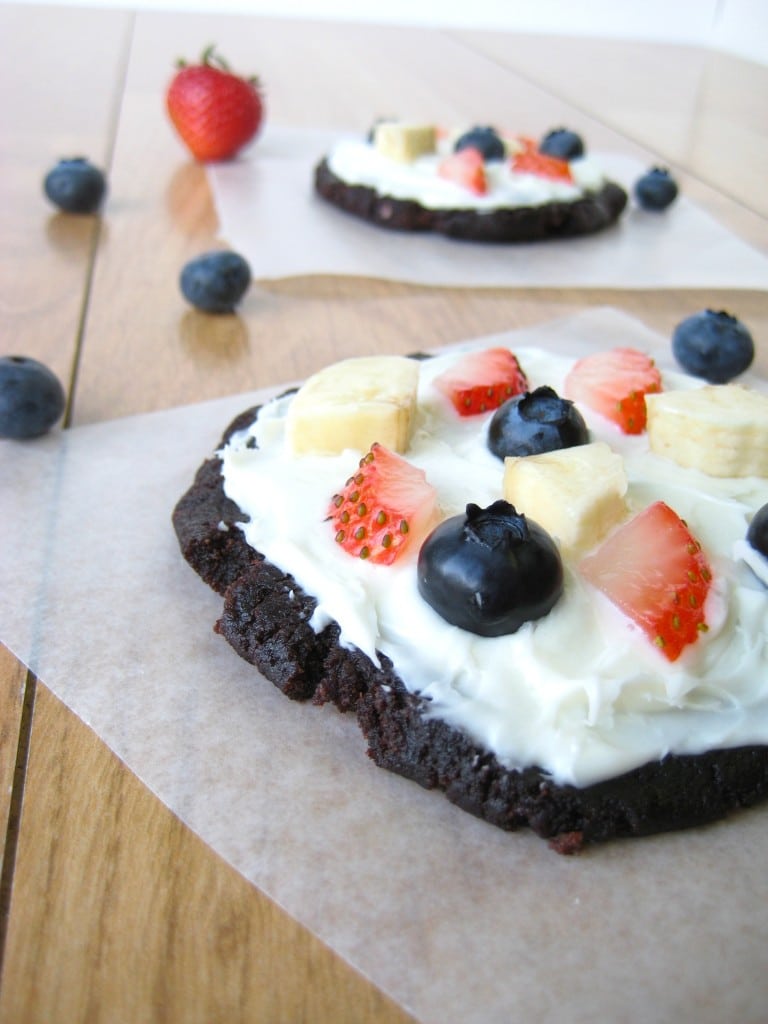 Of course brownie fruit pizza isn't really fruit pizza unless it's round, but you could definitely make this recipe in a cake pan. Actually that's what I did because I didn't have a round pan large enough to fit the entire batter.
The 2 round fruit pizzas you see in the pictures I cut out from the square pan using a knife.
Here's what the square pizza looked like.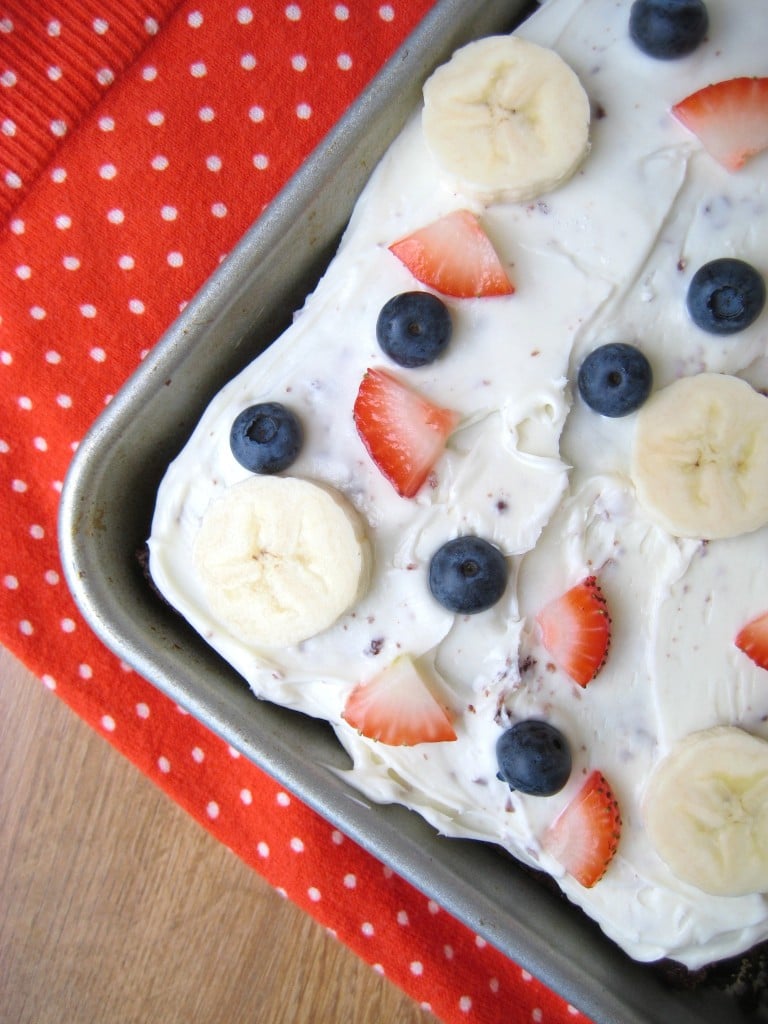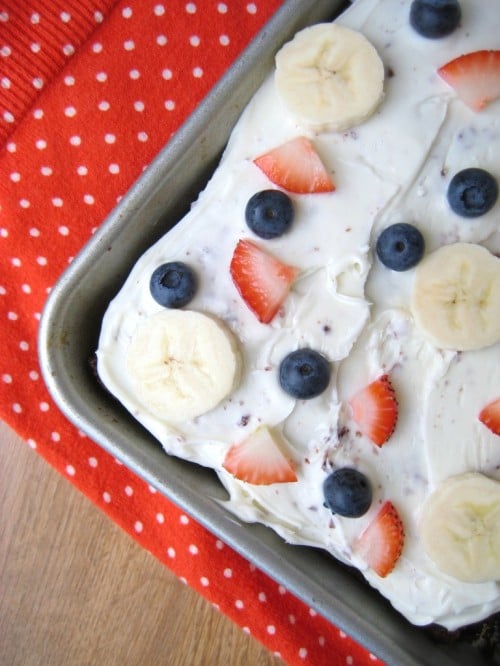 Square vs. round fruit pizza – really it all tastes the same! But I definitely didn't add enough fruit to my pizza, I only cut up half of what the recipe called for, but for next time I know.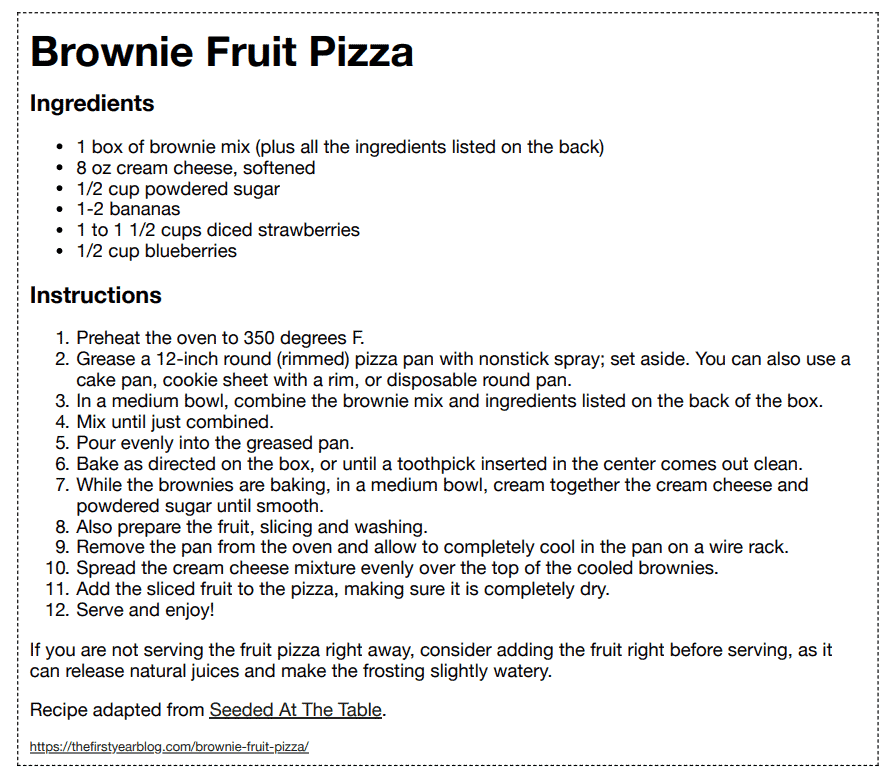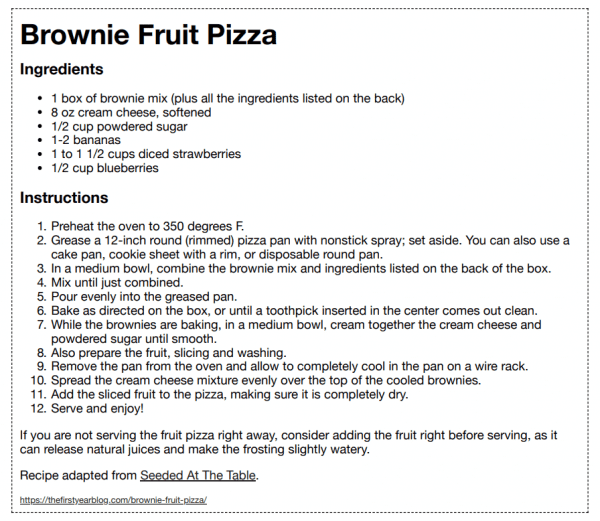 We're heading back to Minnesota for a visit pretty soon and I am getting real excited to see our families. I am hoping to spoil them a little bit with some of my favorite recipes from the blog.