Brownie Bottom Cheesecake Bars
The easiest brownie bottom cheesecake bar recipe! Who doesn't love brownies and cheesecake?!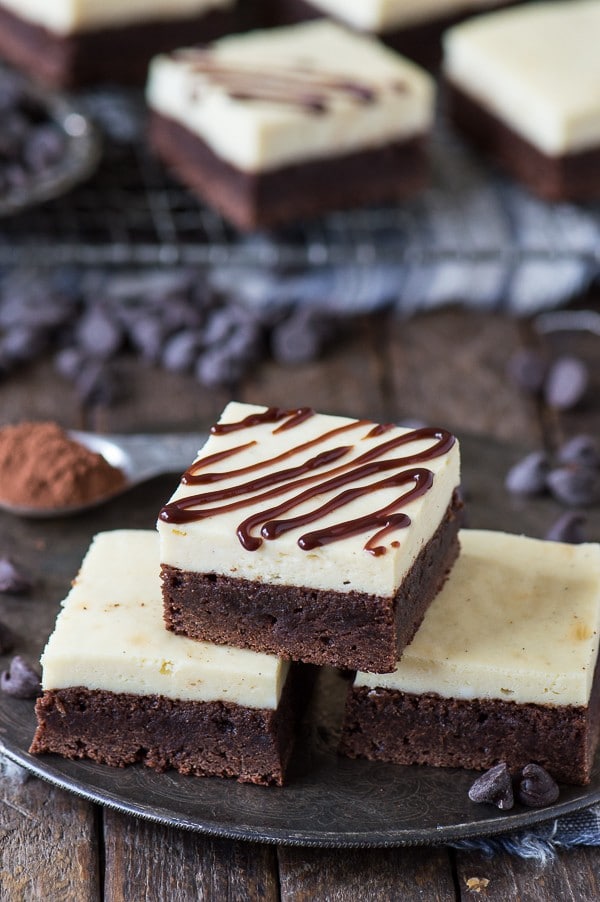 When I was younger, I didn't like cheesecake.
I am SO glad I grew up and realized what good food is, haha :)
Cheesecake is one of my favorite things to make because I know it will turn out great every single time! But I know there are some of you who might be afraid of cheesecake because sometimes they require a water bath and you don't want them to crack and all of these other concerns.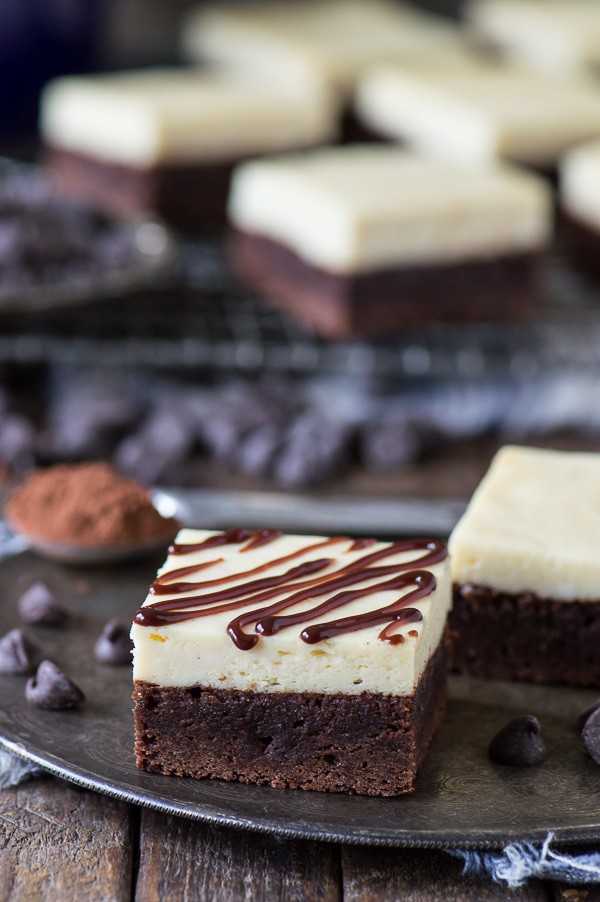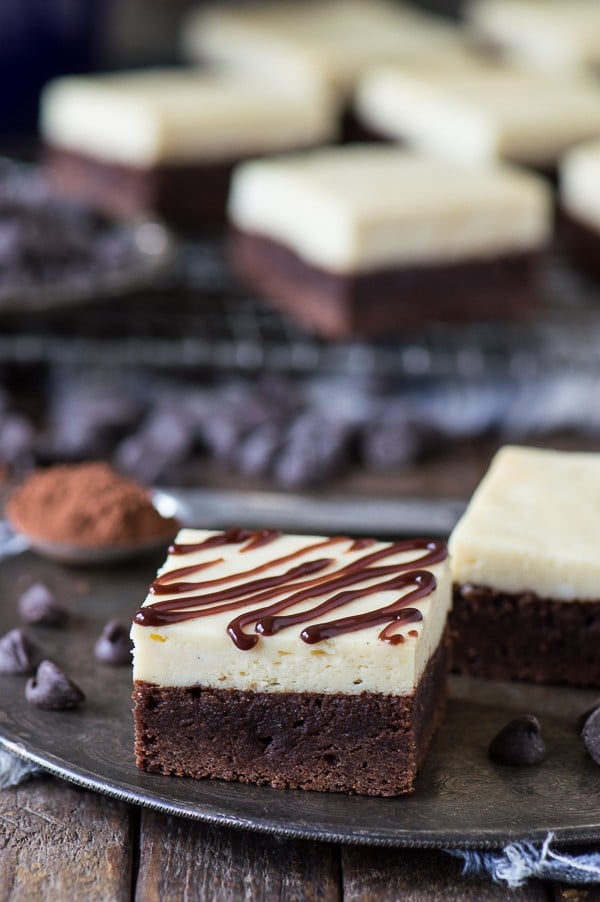 So I want to take away all of your concerns with this recipe! No water bath is needed, no changing the oven temperature and guaranteed no cracking! It's the perfect recipe to start with if you're new to cheesecake but still want to make a stand out dessert!
Plus the cheesecake is paired with BROWNIES – winner all around right here, am I right?!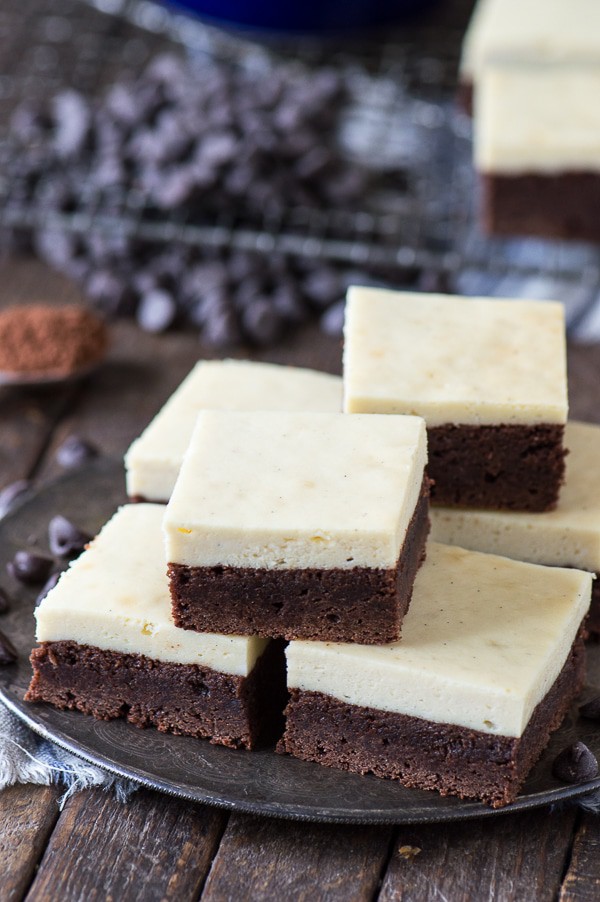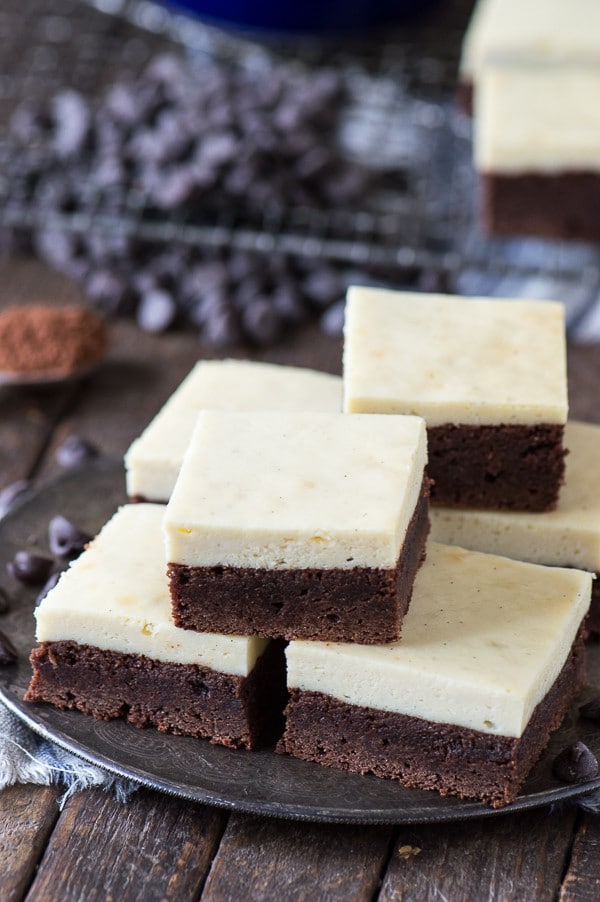 These brownie bottom cheesecake bars need to be refrigerated for at least 4 hours or overnight, if that's easier, before slicing and serving them. You'll prep the brownie batter then bake it until a slight crust forms on it, then add the cheesecake filling, back for 30ish more minute and ta da! Be sure to let the cheesecake bars cool to room temperature before covering them in plastic wrap and placing them in the fridge.
This recipe features 3 of my favorite baking ingredients from Rodelle! Vanilla extract, vanilla paste (this one is my all time FAV!) and cocoa powder!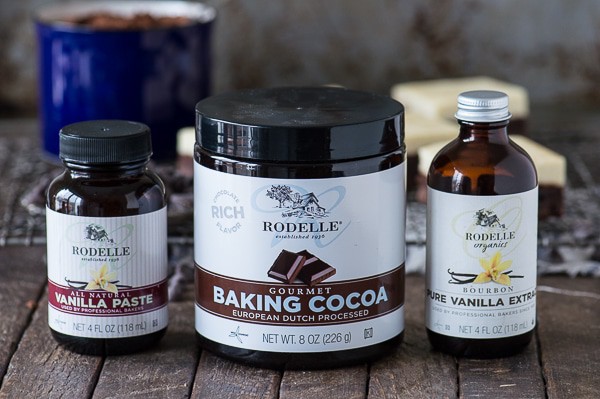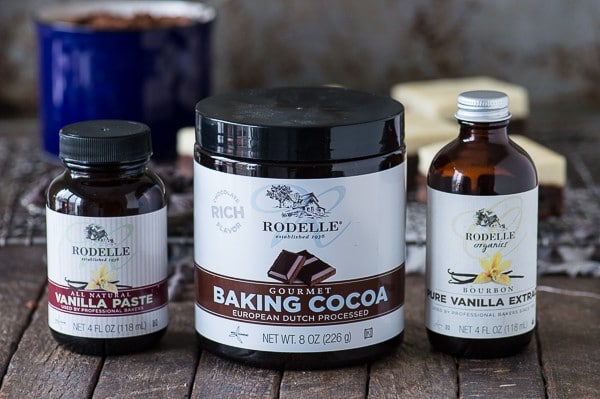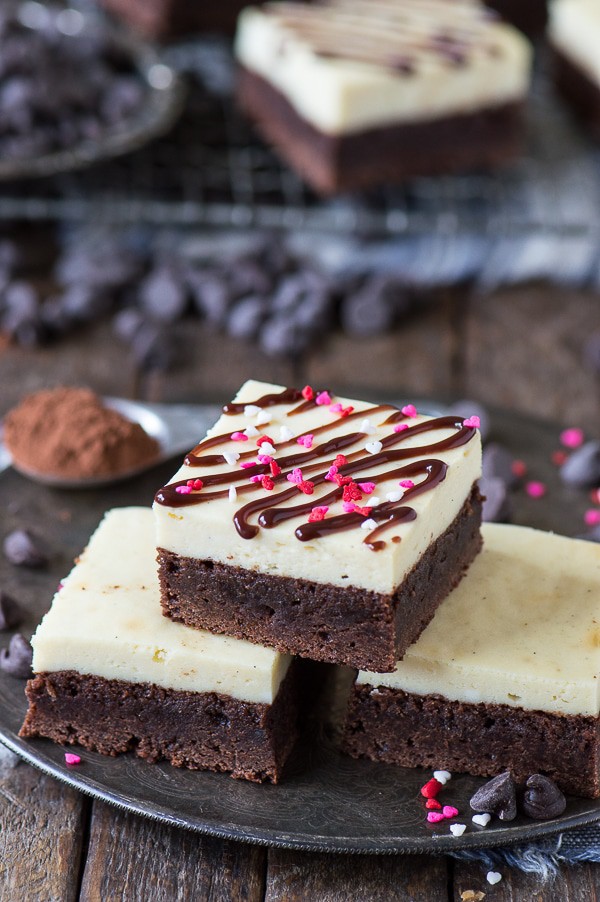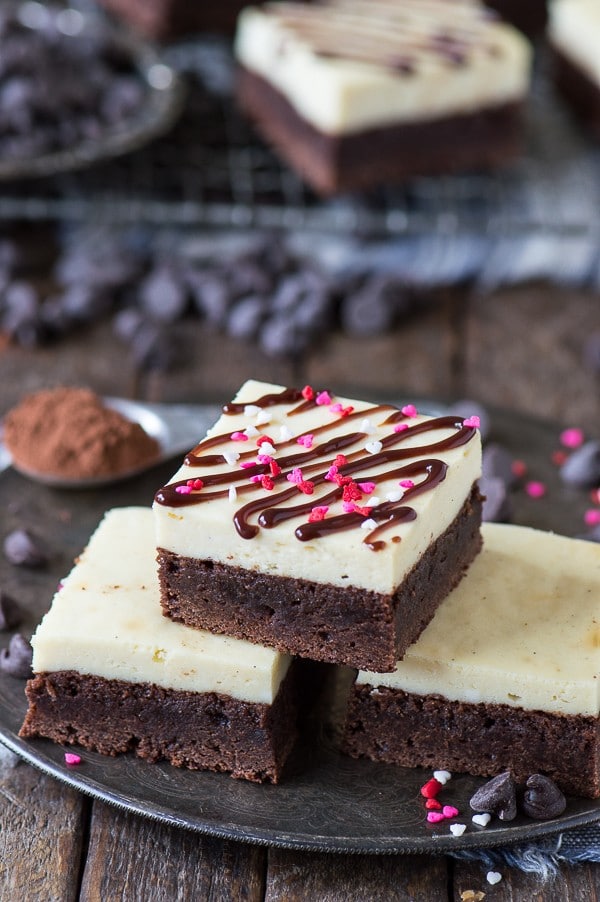 I created this recipe in partnership with Rodelle as one of their brand ambassadors!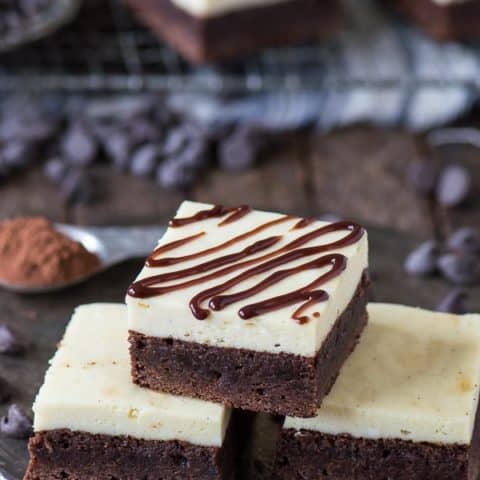 Brownie Bottom Cheesecake Bars
Ingredients
Brownies
4 oz unsweetened chocolate
3/4 cup butter
1 & 1/2 cups sugar
3 eggs
1 & 1/2 tsp Rodelle vanilla extract
1 cup all purpose flour
1/4 cup Rodelle cocoa powder
1/2 tsp baking powder
1/4 tsp salt
Cheesecake
3 packages cream cheese, 8oz each, room temperature
1/2 cup sugar
1 tsp Rodelle vanilla paste or vanilla extract
3 eggs, added one at time
Instructions
Preheat the oven to 350º F.
Butter or spray a 9x13 inch pan - or line with parchment paper and grease that.
In a pot over medium-low heat combine the chocolate and butter, stir occasionally until the chocolate is melted and smooth.
Pour the melted chocolate into a mixing bowl and add the sugar, stir to combine.
Add in the eggs and vanilla, stir well to combine.
Add in the flour, cocoa powder, baking powder and salt. Gently fold the batter to combine.
Transfer the batter into the pan, spreading it evenly with a spatula.
Bake for 12-17 minutes or until a crust just begins to form on the brownies.
While the brownies are baking, prepare the cheesecake.
Add the 3 packages of cream cheese to a mixing bowl. Beat using an electric mixer until smooth, 3-5 minutes.
Add the sugar and vanilla paste/extract and beat for 1-2 minutes.
Add in the eggs, one at a time, lightly beating after each until the cheesecake is smooth and combined.
Once the timer for the brownies goes off, spread the cheesecake on top of the brownies return to the oven and bake for 27-37 minutes or until the center of the cheesecake no longer jiggles.
Allow the cheesecake brownies to cool before covering and refrigerating them for at least 4 hour or overnight.