Want our top 10 essential dessert recipes?
Get our favorite classic recipes in your inbox! It's 100% free, but we might make you hungry!
Brookie Donuts
Brookie Donuts! Brownie batter and cookie dough bites baked in a donut pan and topped with chocolate chip cookie crumbs!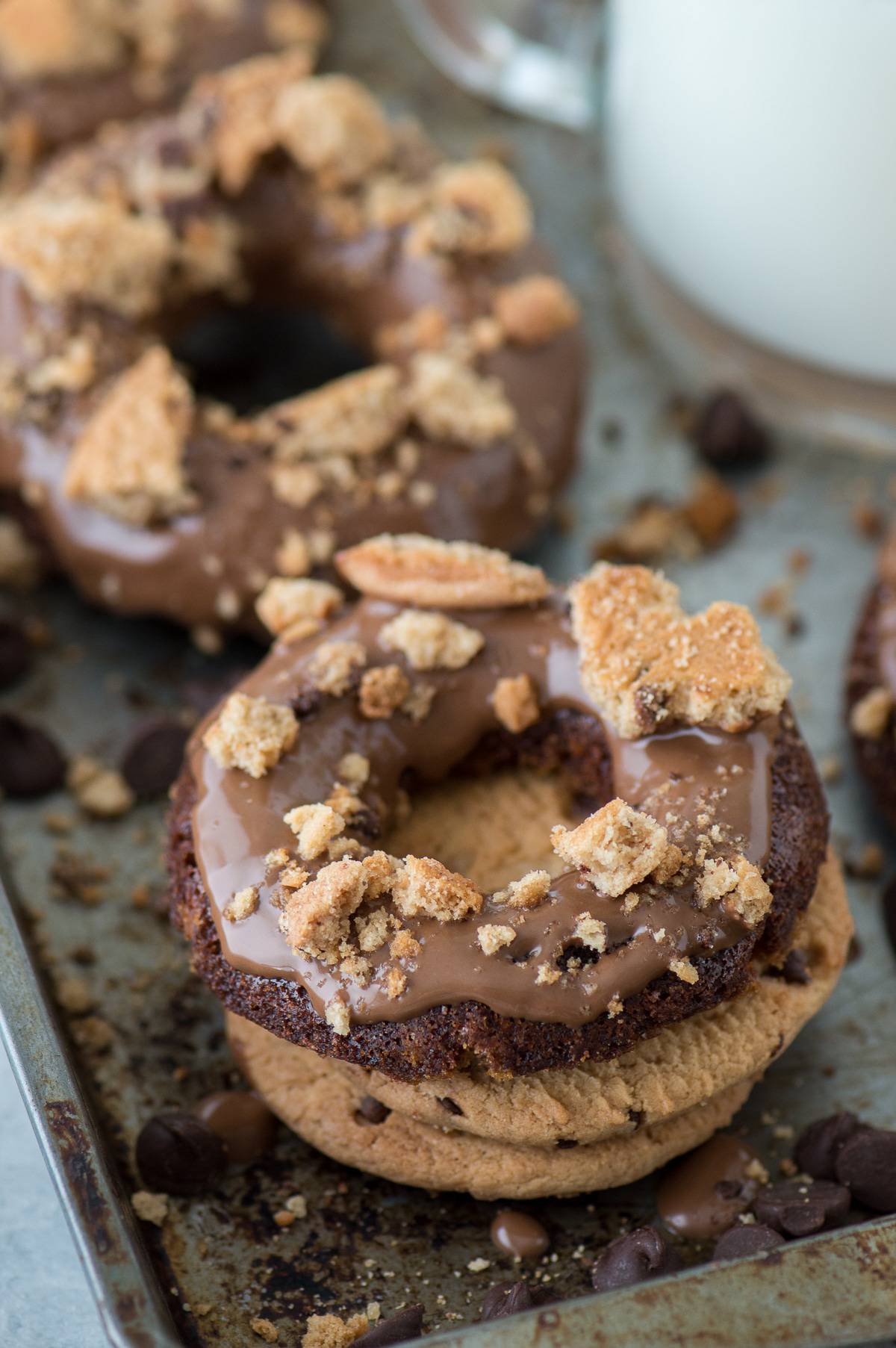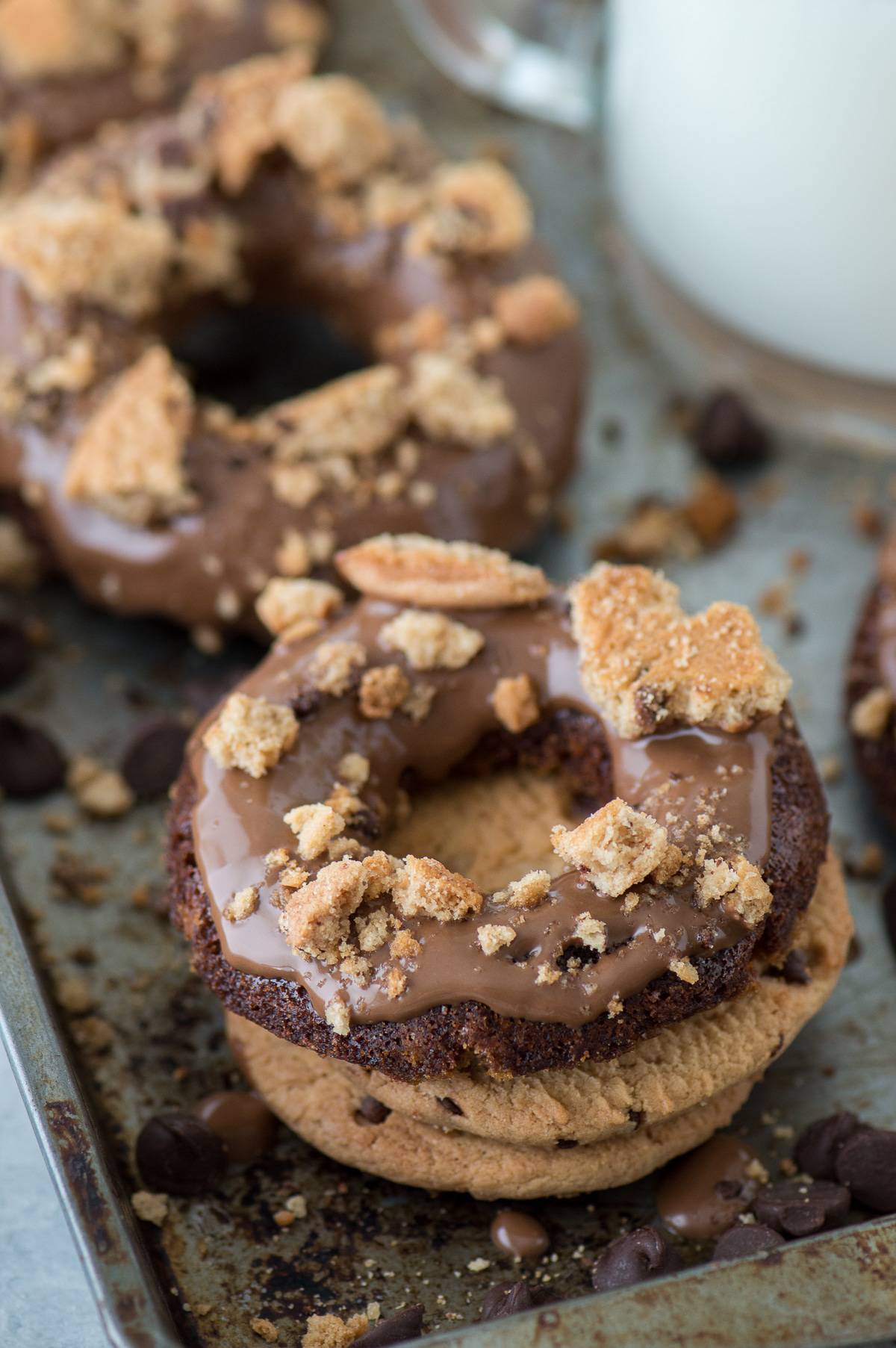 So the weekend started off with a blaze… literally!
Our oven caught on fire!
I'm glad Ryan was home because I tend to freeze in moments of panic – especially when there's fire!
Thank goodness I was able to make these donuts before the fire, otherwise I am pretty sure they would have tasted like a combination of brownies, cookies and smoke. Ewww.
Smoked bacon would be good, but smoked donuts not so much.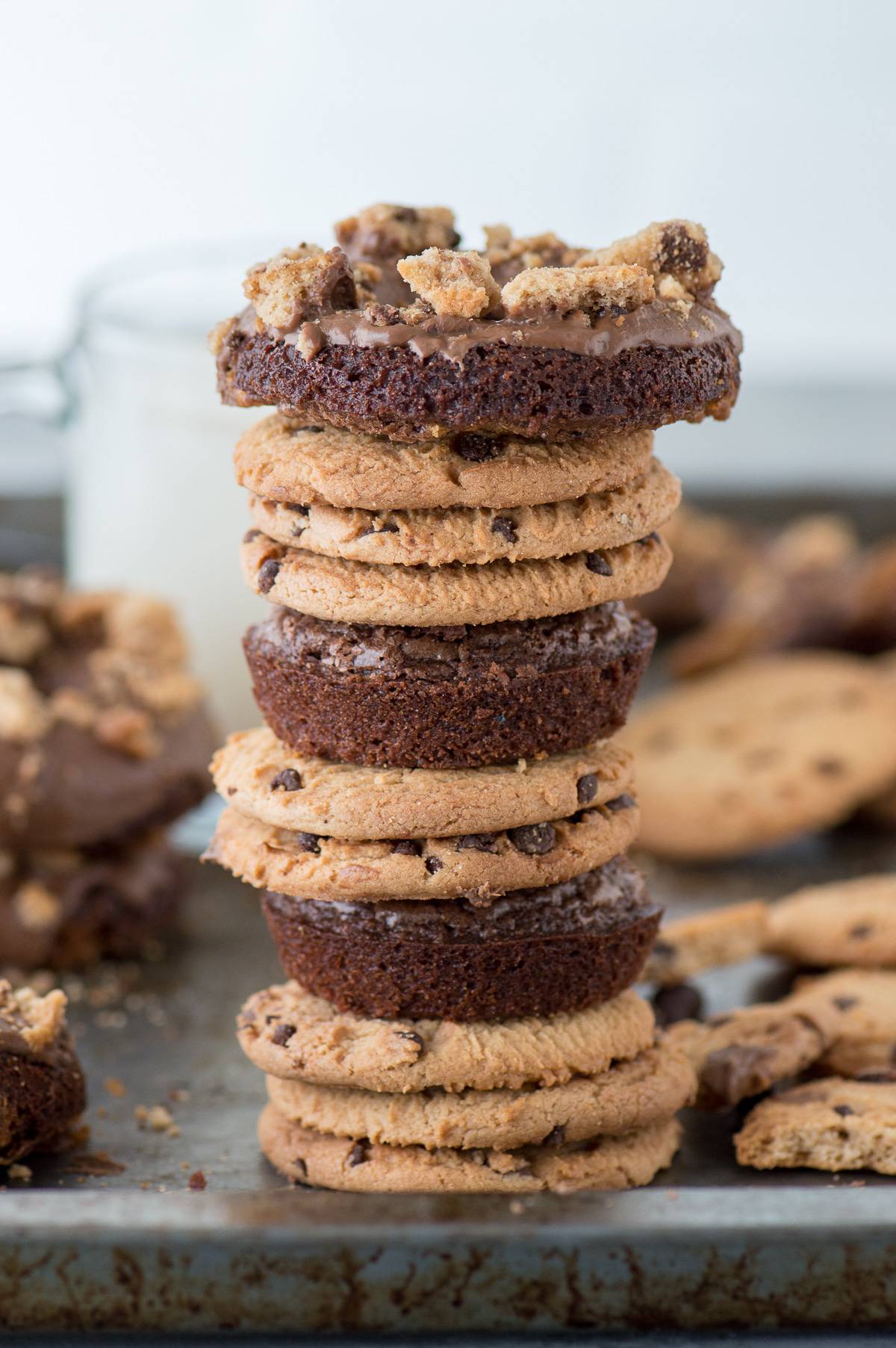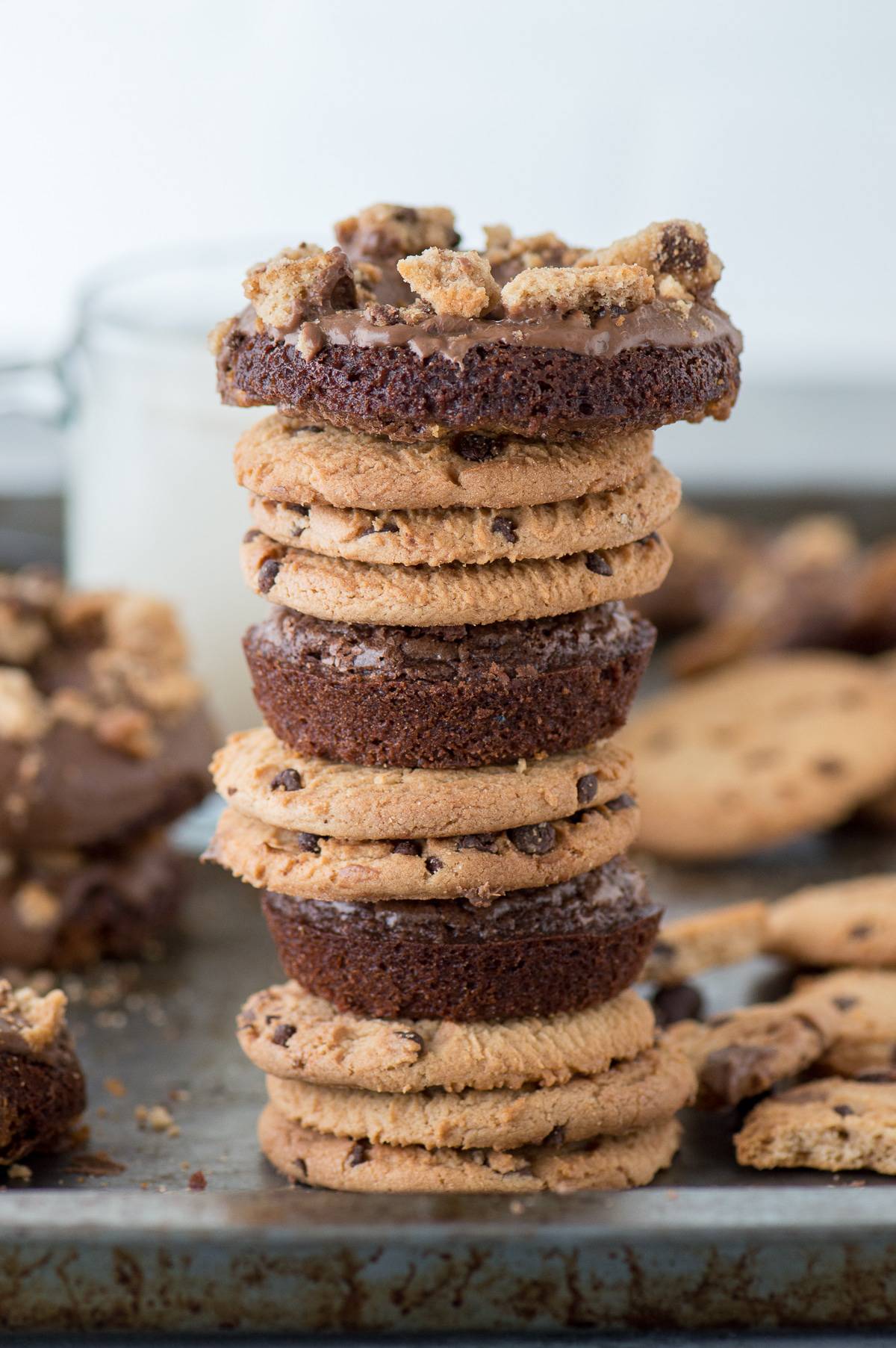 These aren't just any donuts, they are brookie donuts! A brookie is a fancy baking term for a brownie and a cookie!
There are brookie cookies, where you smash cookie dough and brownie batter together to make a delicious cookie.
There are brookie bars, where you layer cookie dough and brownie batter on top of each other and bake in a pan.
And now we have the brookie donut!! Brownie batter and cookie dough baked into a donut pan.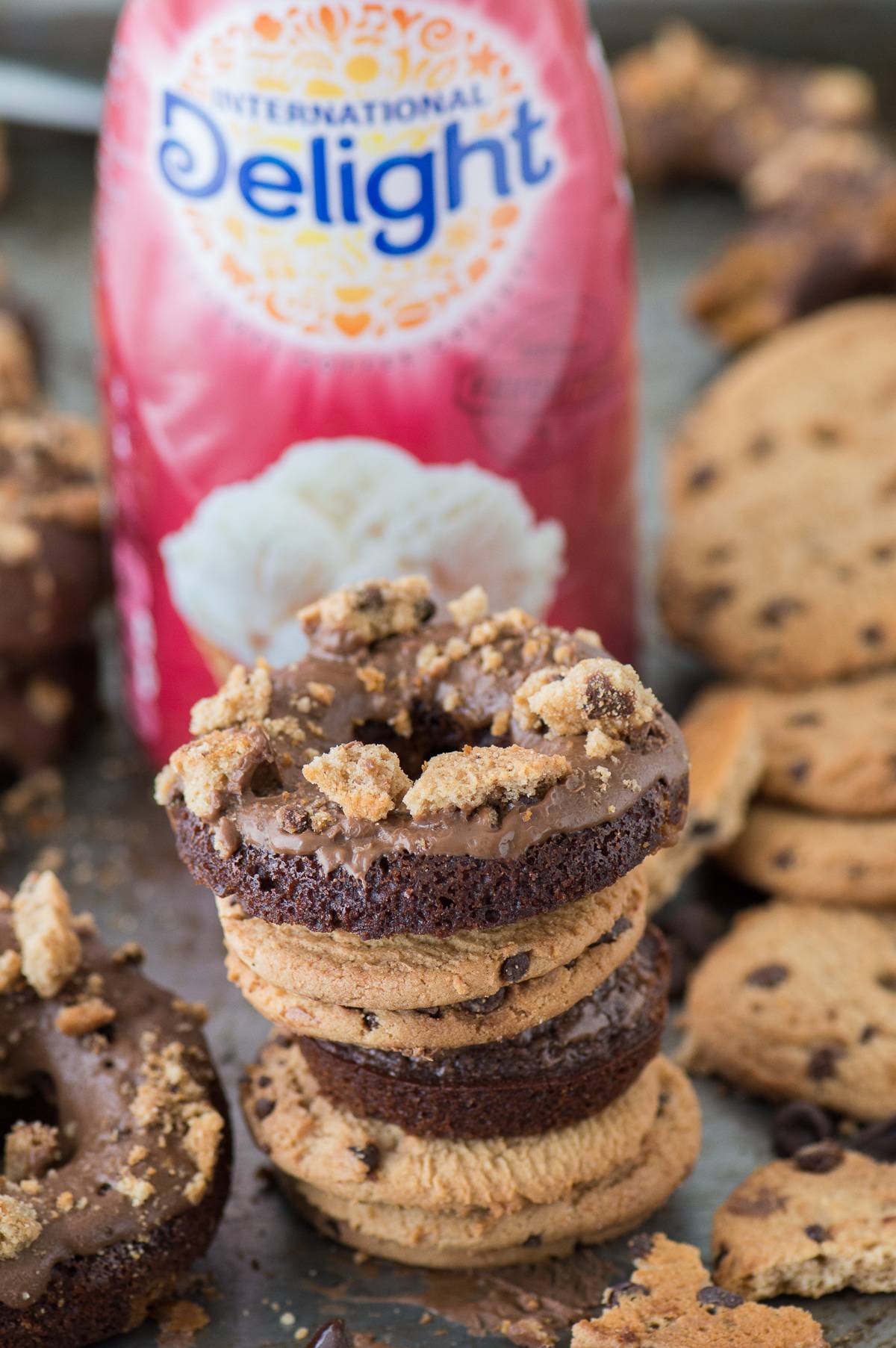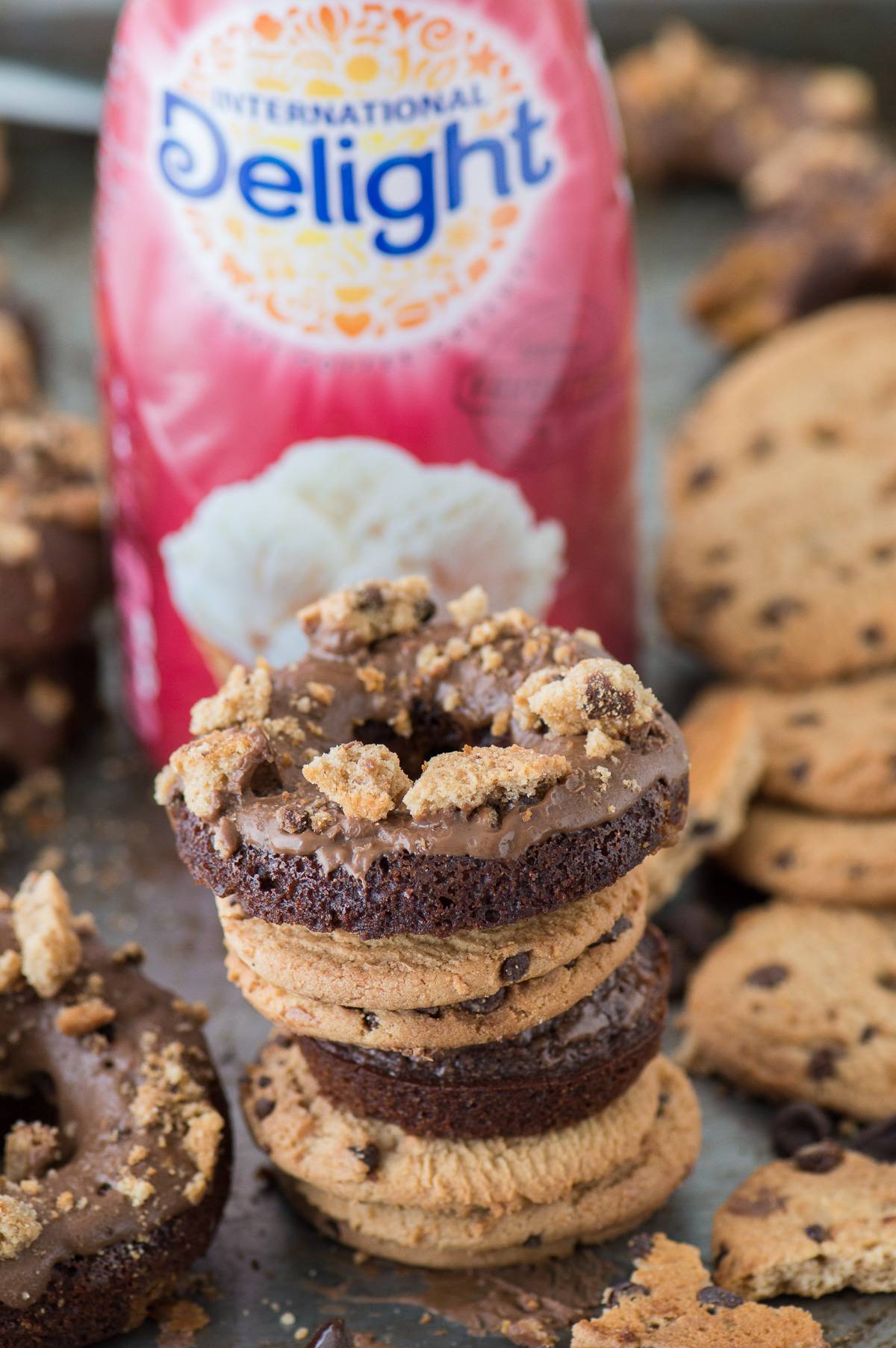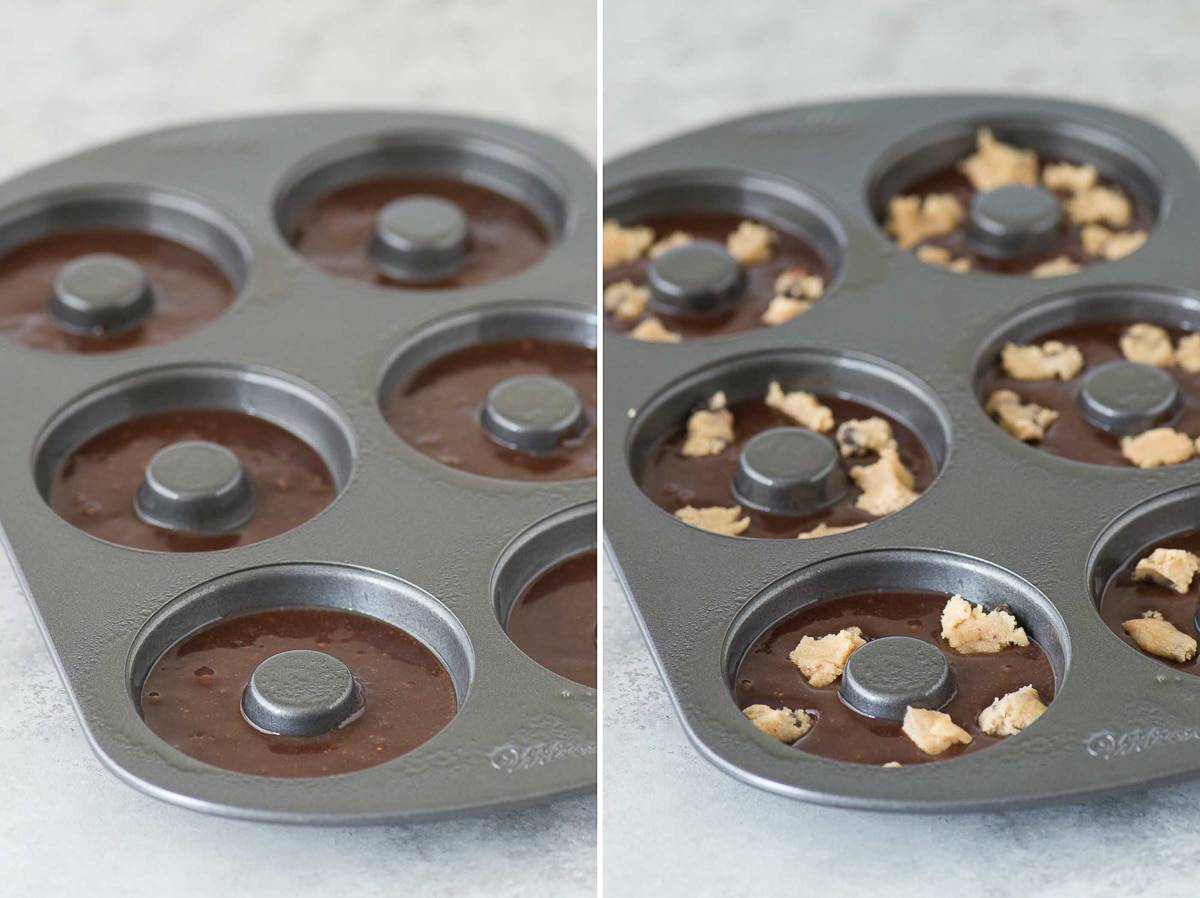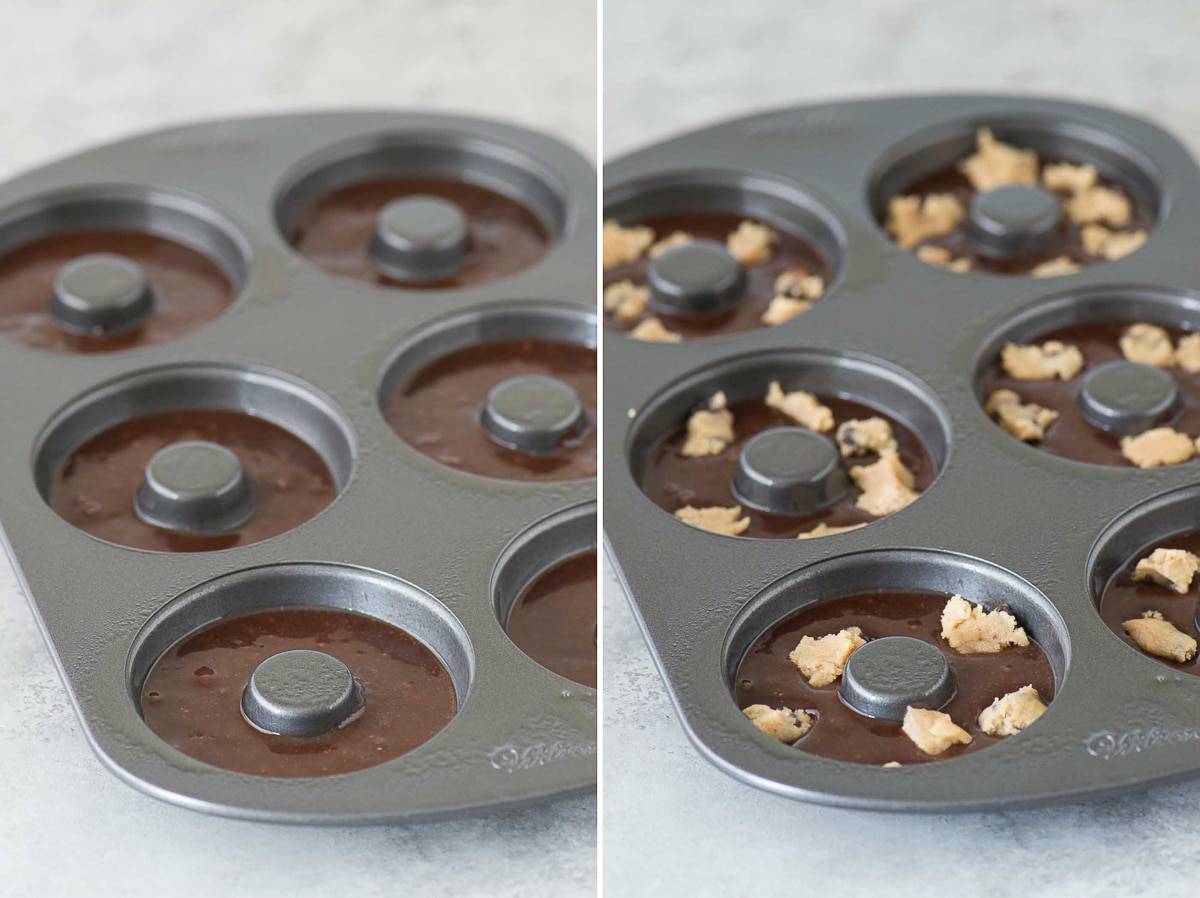 I am definitely not saying that these brookie donuts are a mom approved breakfast food, but I'm sure I would get a lot of support for these babies being an acceptable dessert :)
There is one important thing to note when making brookie donuts – fill the donut wells 1/2 to 3/4ths full! The brownie batter and cookie dough will expand when baking and if the donut wells overflow when baking, the donuts will are very difficult to remove from the pan.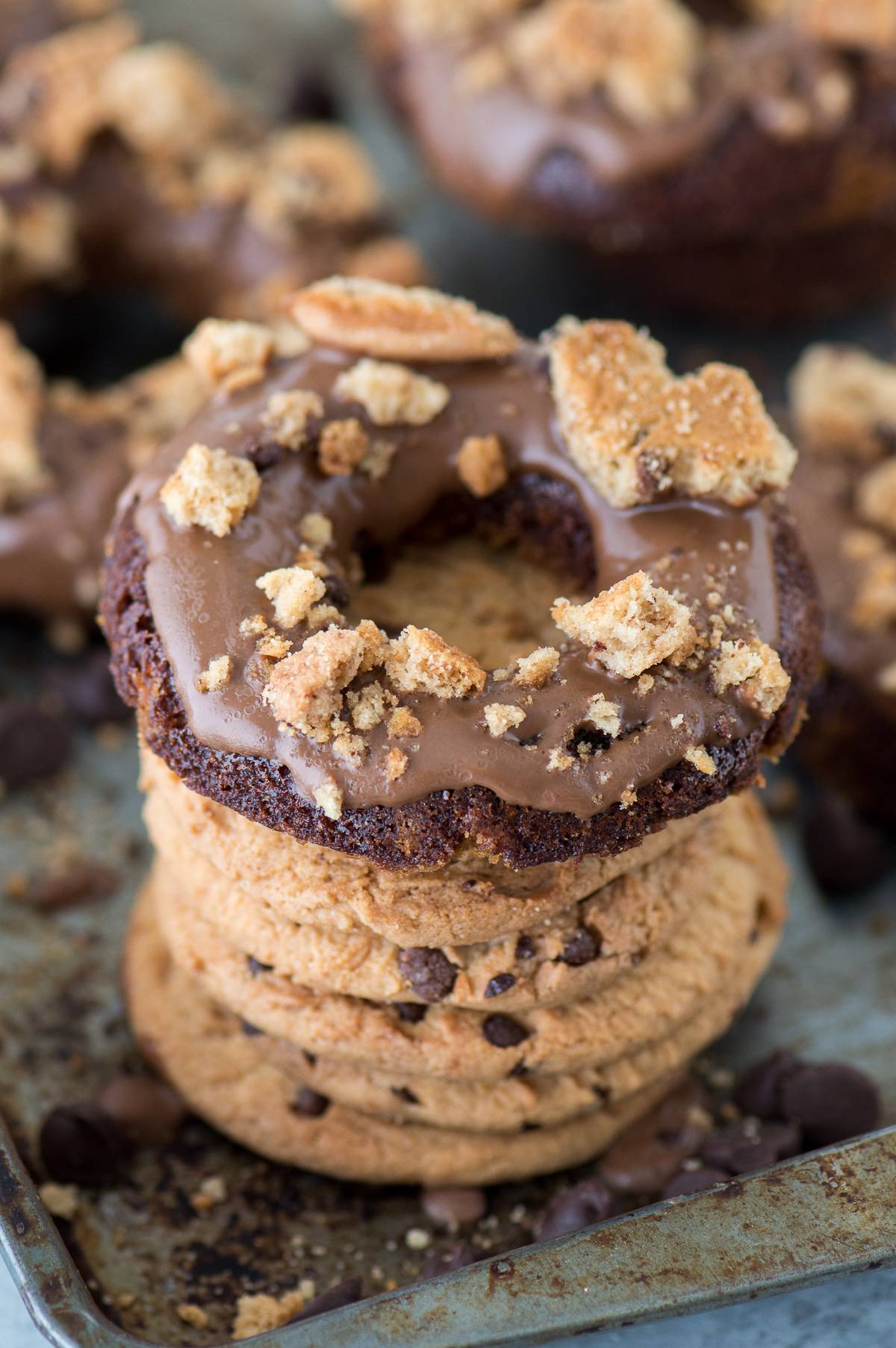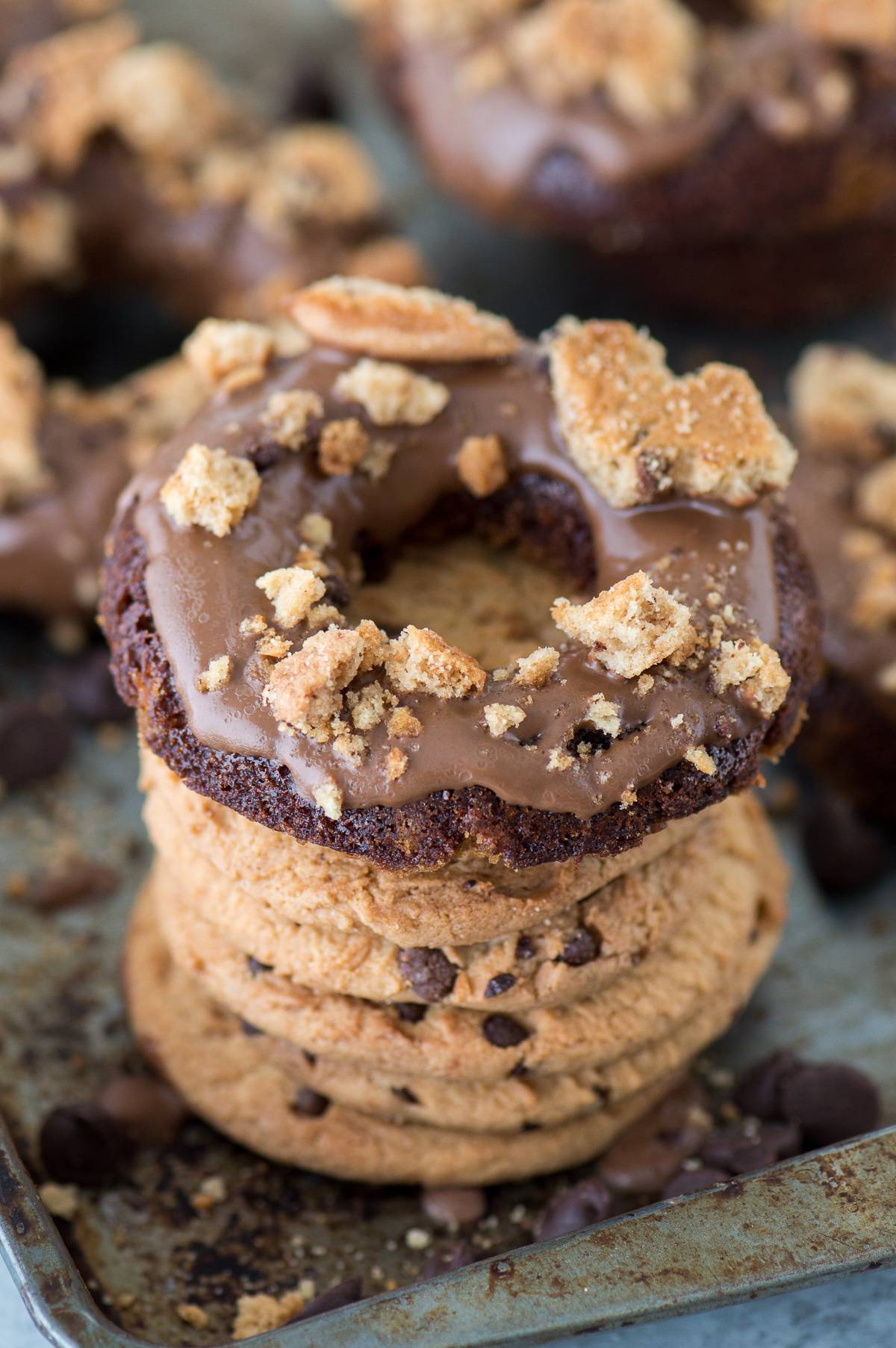 To make these brookie donuts incredibly easy I used a box of brownie mix and packaged cookie dough.
After I mixed up the brownie batter, I poured that into a well greased donut pan then added cookie dough bites. Bake them for 16-18 minutes and the result is a delicious chewy brownie donut studded with cookie dough!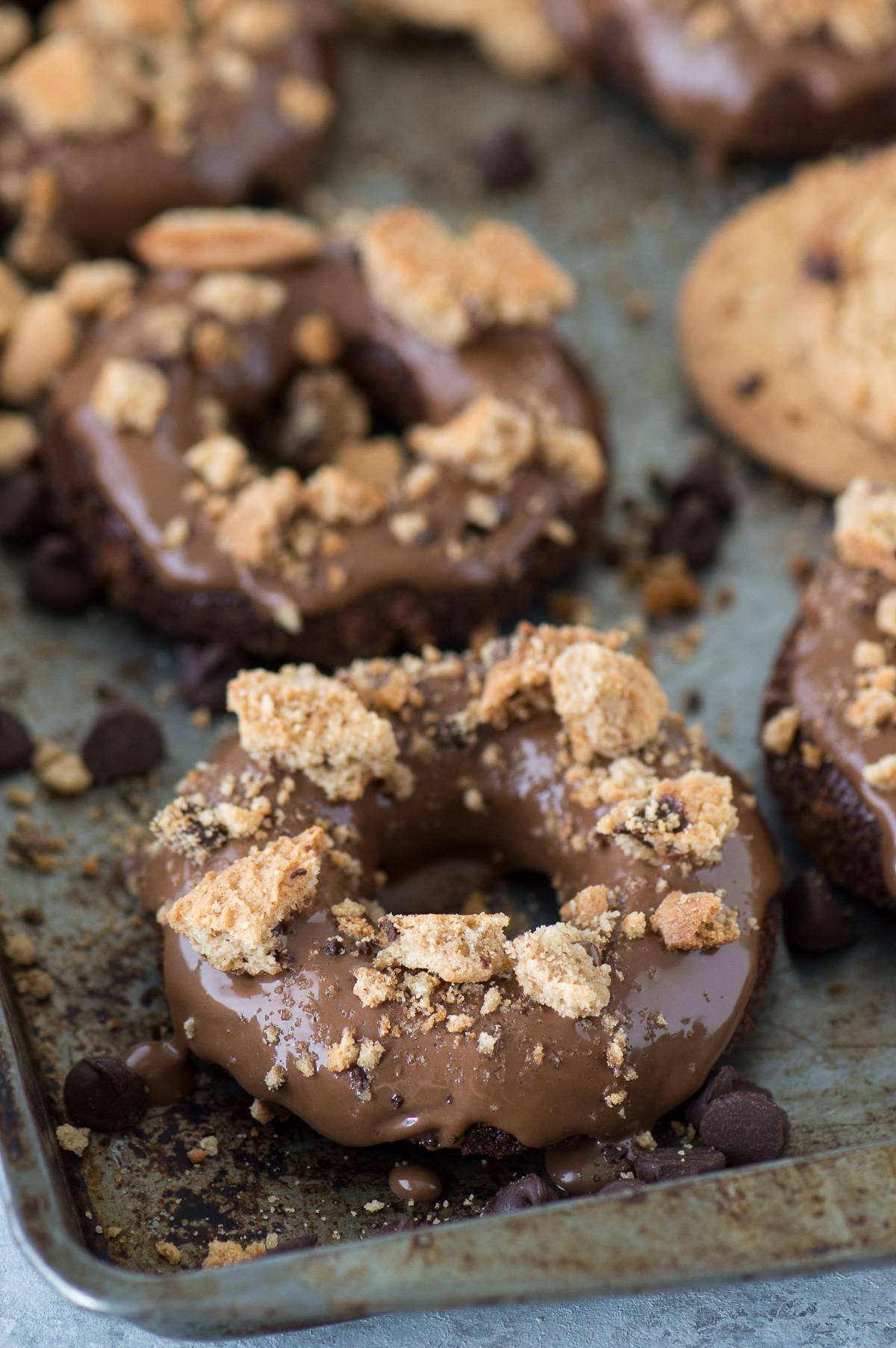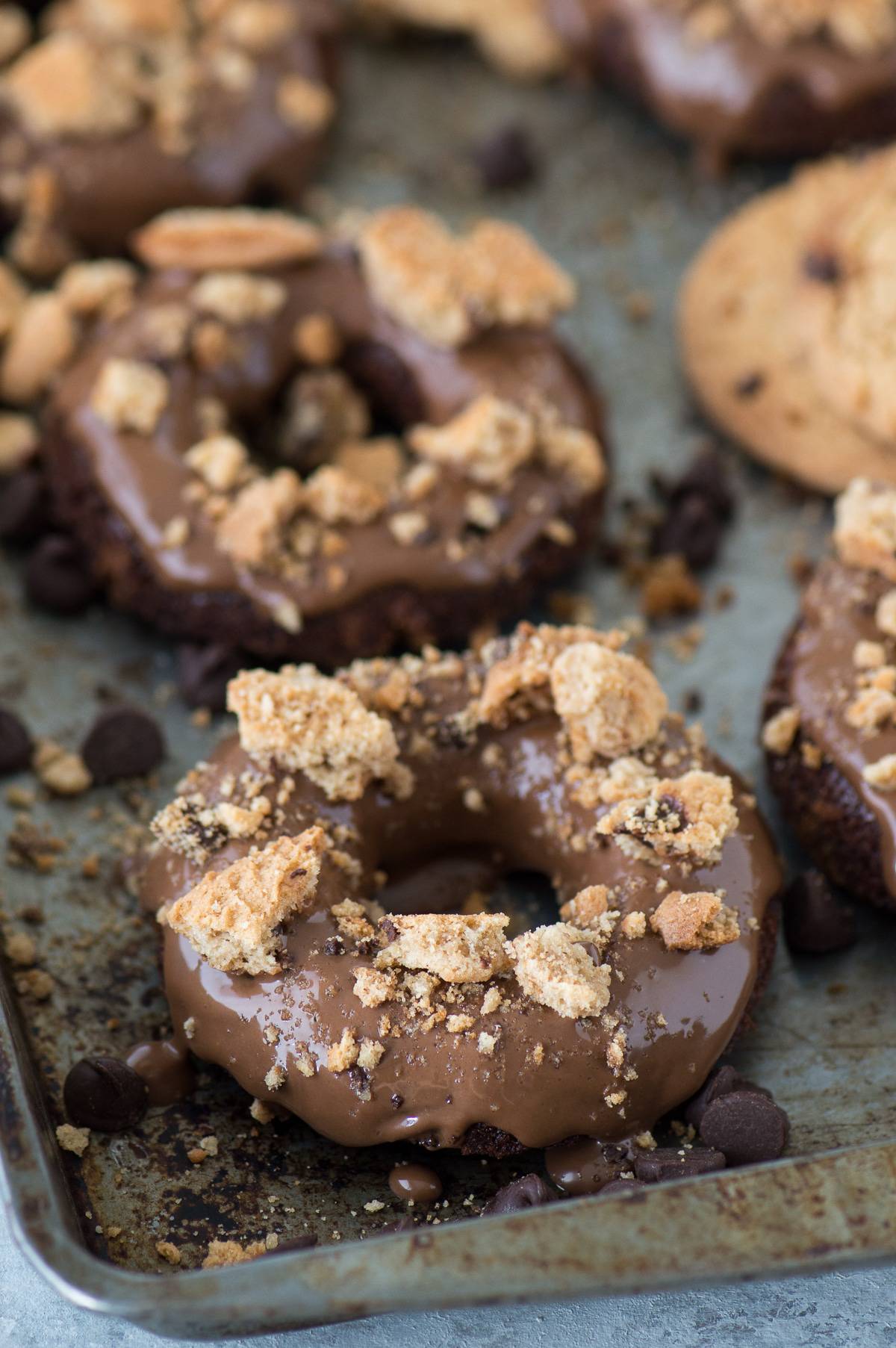 Show one of our favorite brands some love – follow International Delight on facebook, instagram or via newsletter.
This is a sponsored conversation written by me on behalf of International Delight. The opinions and text are all mine.
Brookie Donuts
Yield: 6 donuts
Total Time:30 minutes
Ingredients:
box of brownie mix - plus ingredients listed on back of the box. We substituted International Delight Sweet Cream coffee creamer for the water.
cookie dough
small amount of melted chocolate candiquik or melted semi-sweet chocolate
chocolate chip cookie crumbs
Directions:
Preheat the oven to 350º F. Spray a donut pan with non-stick cooking spray.
Prepare the box of brownie mix as directed, substituting the water for International Delight Sweet Cream coffee creamer as a one for one substitute.
Add brownie batter to each donut well, only filling the wells 1/2 full. Take small pieces of cookie dough and add those to the donut wells.
Bake for 16-18 minutes or until the a toothpick inserted in the center comes out clean. Cool the donuts in the pan for 15 minutes. Use a butter knife or flexible spatula to help remove the donuts from the pan, going around the edge of each well loosening the donut.
Once the donuts have cooled completely, drizzled melted chocolate candiquik or melted chocolate on top of each donut. Top each donut with crumbled chocolate chip cookie pieces.
Products used to make this recipe
(may include affiliate links)