Want our top 10 essential dessert recipes?
Get our favorite classic recipes in your inbox! It's 100% free, but we might make you hungry!
Birthday Cake Parfait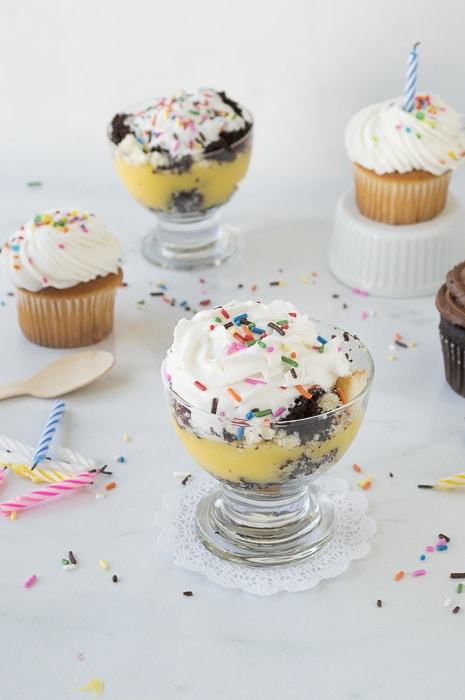 Today is a perfect day for a birthday cake parfait because it's my birthday! I am now a quarter century old, woohoo! Actually, turning 25 is a tad bit scary.. I feel old and it feels like I should have my life figured out, or at least own a pet or a house.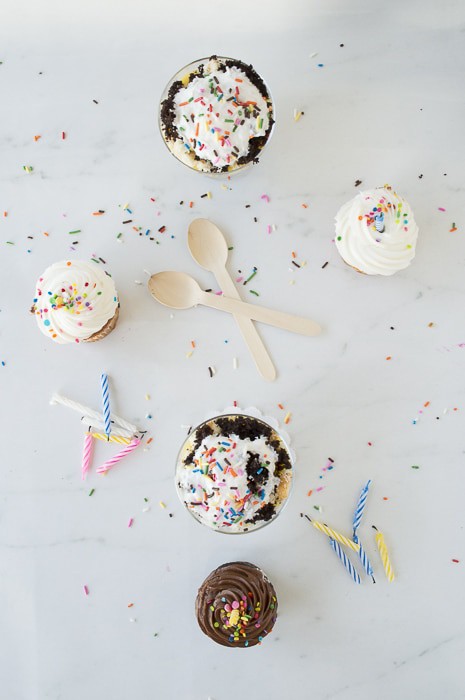 When I feel unsettled about my future I like to remind myself of what God says about my future.
Proverbs 91:21 (The Message) – We humans keep brainstorming options and plans, but God's purpose prevails.
Psalm 119:105 (The Message) – By Your words I can see where I'm going; they throw a beam of light on my dark path.
I find great comfort in knowing that the King of Creation already knows my future, I just need to trust Him!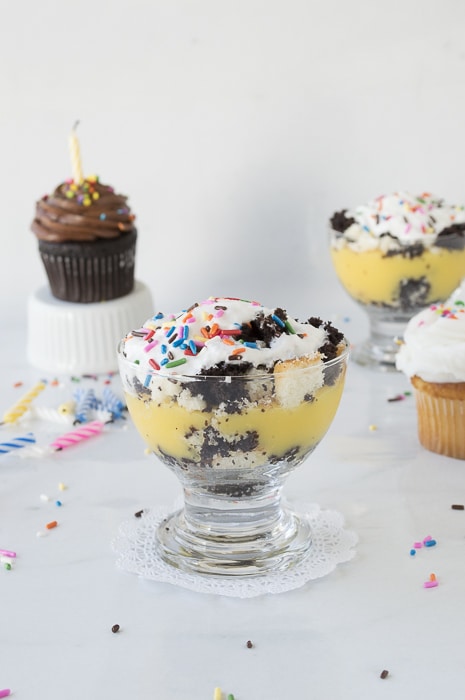 For my past couple birthdays Ryan and I would make ice cream cake loaded with oreos, coffee ice cream, fudge, nuts and cool whip. Well, there isn't any ice cream cake this year, at least that I know of! But there's a new birthday dessert in town.
This birthday cake parfait has vanilla cupcake and chocolate cupcake pieces (frosting and all), vanilla pudding, whip cream and of course, sprinkles. The addition of pudding makes it rich and delicious. If you like mixing your cake with your ice cream (I do!), then you will surely love this. This birthday parfait is also great for those of us who can't decide between vanilla and chocolate cake.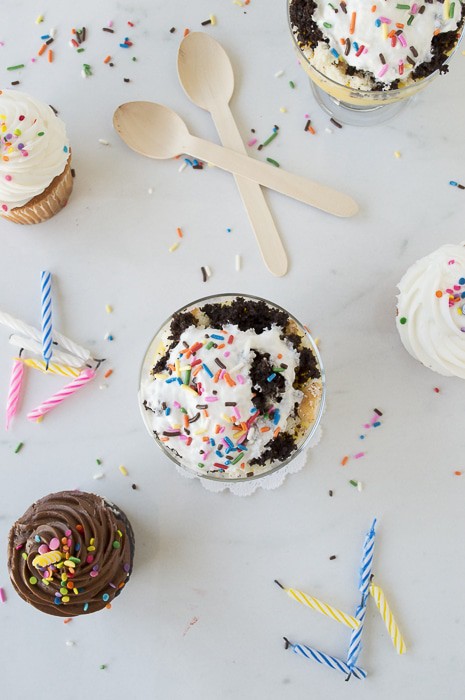 Don't forget, you can save our recipes to your Recipe Box and create meal plans by clicking "Save Recipe."

Ingredients
Vanilla cupcakes
Chocolate cupcakes
1 package of vanilla pudding
Whip cream
Sprinkles
*the amount of each item depends on how many you plan to serve, but I suggest using 1 and 1/2 cupcakes per parfait
Instructions
Prepare the pudding as directed on the package, allow it to set in the refrigerator.
To assemble the parfaits: cut up or use your finger to break the cupcakes into smaller pieces, frosting and all. Using small parfait glasses or small drinking glasses, place some of the cupcake pieces into the bottom of the glass. Add the pudding, enough to cover the tops of the crumbled cupcake pieces. Add more crumbled cupcake pieces. Top with whip cream and sprinkles. Serve immediately.
https://thefirstyearblog.com/birthday-cake-parfait/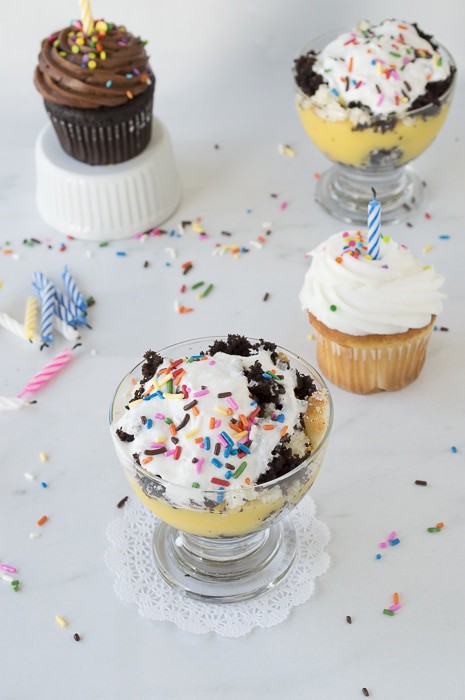 If I had to pick just one other dessert from my blog that I would want for my birthday I would pick our
out of the pan triple berry pie
. In that post I talked about how I wanted that for my birthday this year. I suppose this whole week is my birthday week.. so I am sure I can find time to make it!
I am curious to know, do you have a birthday dessert that you have each year? Growing up I would always ask for an ice cream cake from Dairy Queen, and since we have made homemade ice cream cake several times for my birthday, I would say that mine is typically ice cream cake.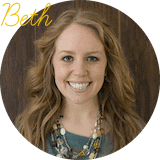 Similar recipes: Chocolate Peanut Butter Pretzel Pudding Parfaits and Out of the Pan Triple Berry Pie