Baked Oatmeal Chocolate Chip Peanut Butter Balls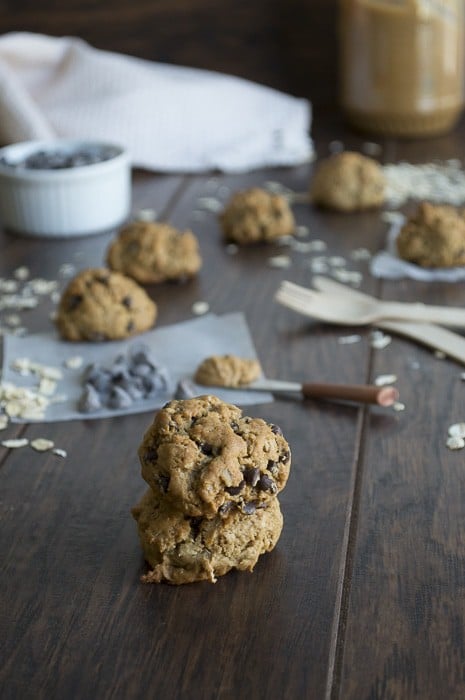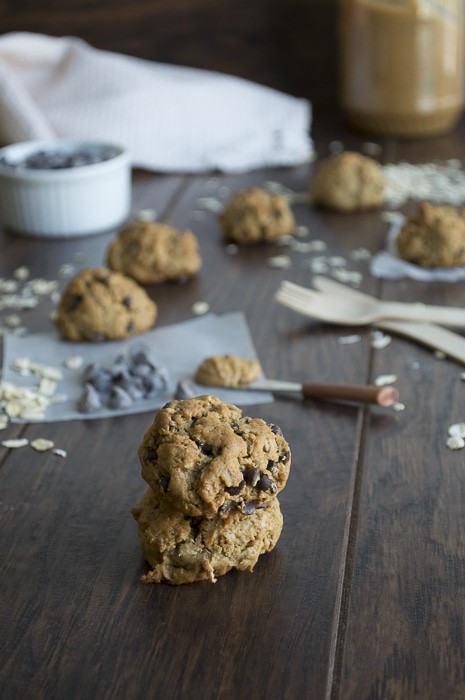 I'm a grazer.
There's kind of a running joke about how many snacks I eat. And how many different snacks are in my purse at one time.
One time I found cooked bacon in my purse, but that's another story.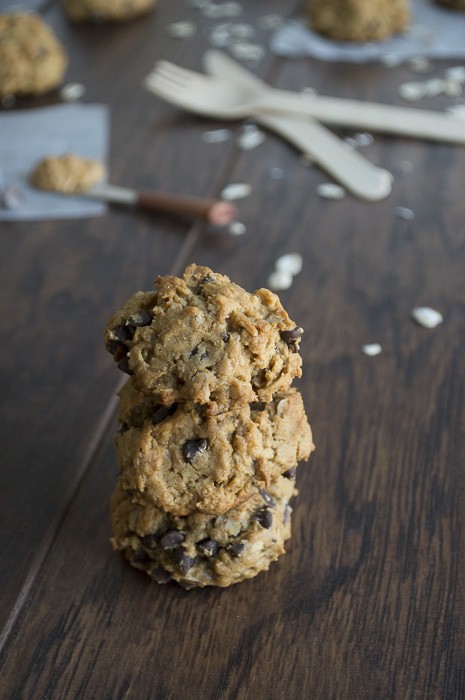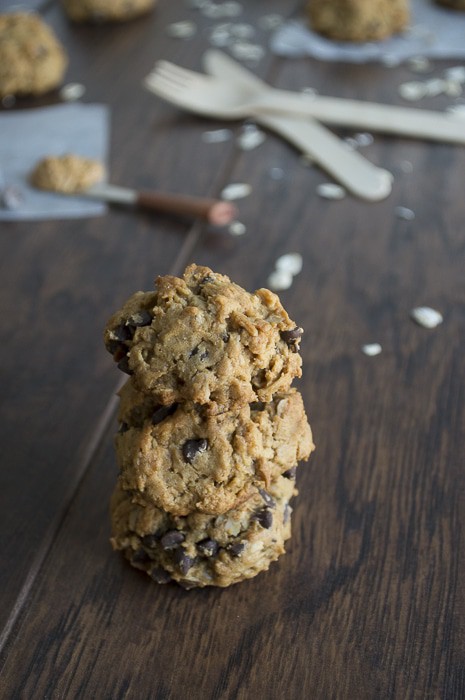 These baked oatmeal chocolate chip peanut butter balls are my go-to snack.
I like to bake up a big batch, freeze them and use them throughout the week.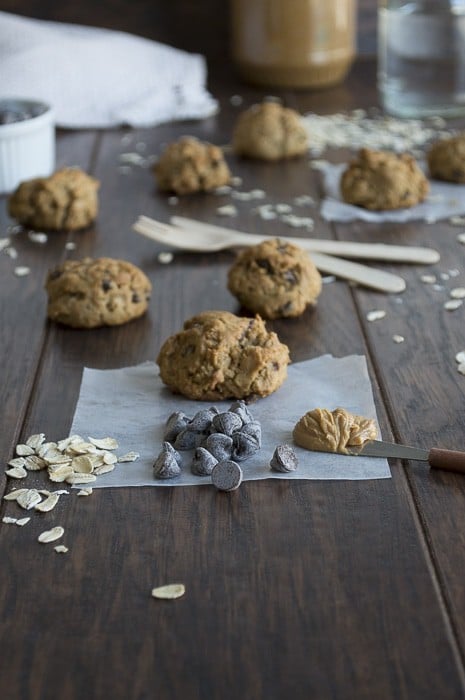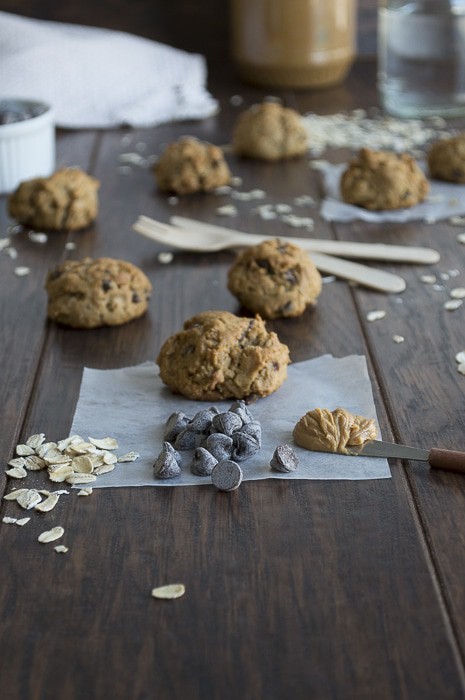 Chocolate and peanut butter are the ultimate combo, but if you wanted to make these a bit healthier you could substitute the chocolate chips for sunflower seeds or chopped pecans.
Then you could probably get away with eating these for breakfast :)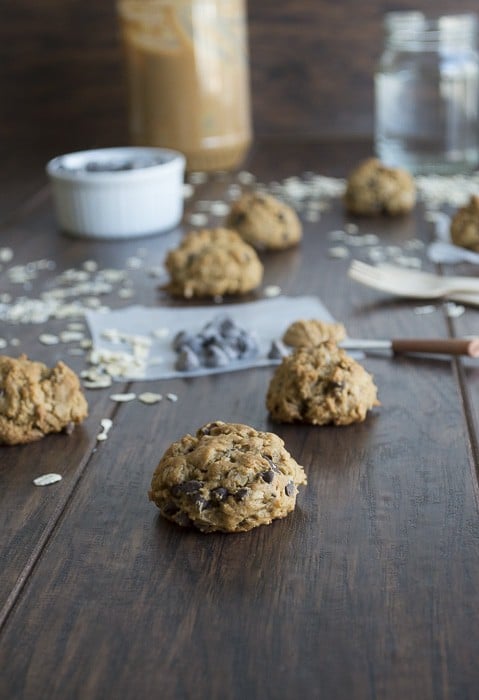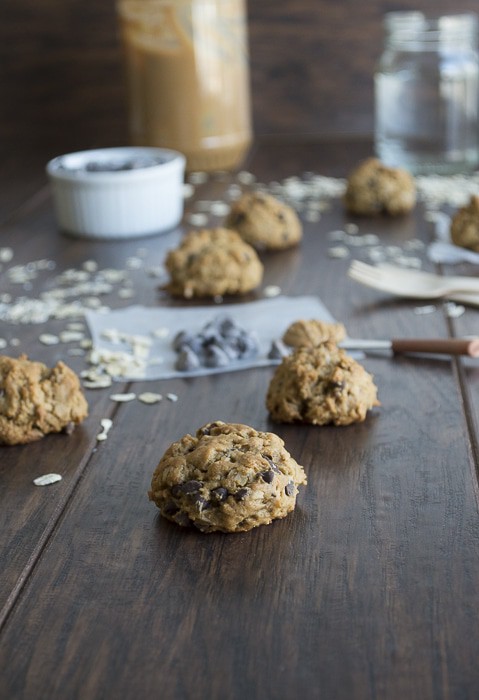 I think I'll go put some in a ziploc bag and stick them in my purse
Hopefully I don't find anymore bacon..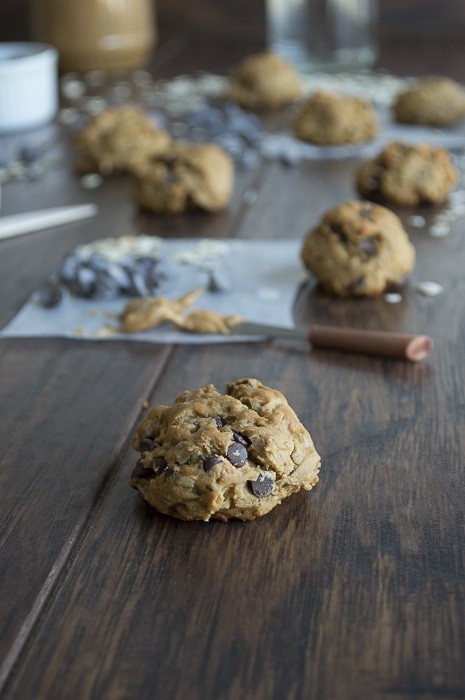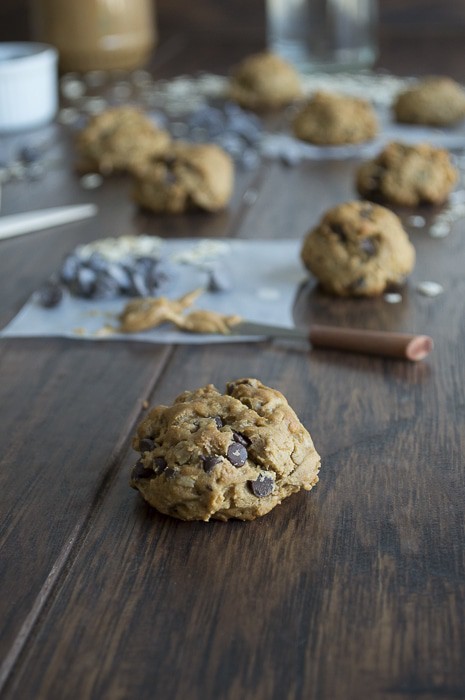 Baked Oatmeal Chocolate Chip Peanut Butter Balls
Additional Time:
30 minutes
Ingredients
3/4 cups creamy peanut butter
1/2 cup brown sugar
1 tbsp vanilla extract
1 cup flour or whole wheat flour
1 cup old fashioned oats
1/4 tsp salt
1 tsp baking soda
1/2 cup milk
1/3 cup mini semi-sweet chocolate chips
Instructions
Preheat the oven to 350 degrees F.
In a bowl, beat together the peanut butter and brown sugar until fluffy. Mix in the vanilla.
Stir in the flour, oats, salt and baking soda and mix.
Add the milk and mix until a dough forms. Fold in the chocolate chips, and mix once more.
Use a tablespoon to scoop some dough into your hand and roll into a ball. Use a little cooking spray to keep the dough from sticking to your hands.
Continue making balls until all the dough is gone.
Place on a baking sheet with parchment paper or silpat and bake for 11-13 minutes.