Want our top 10 essential dessert recipes?
Get our favorite classic recipes in your inbox! It's 100% free, but we might make you hungry!
Apple Cinnamon Twists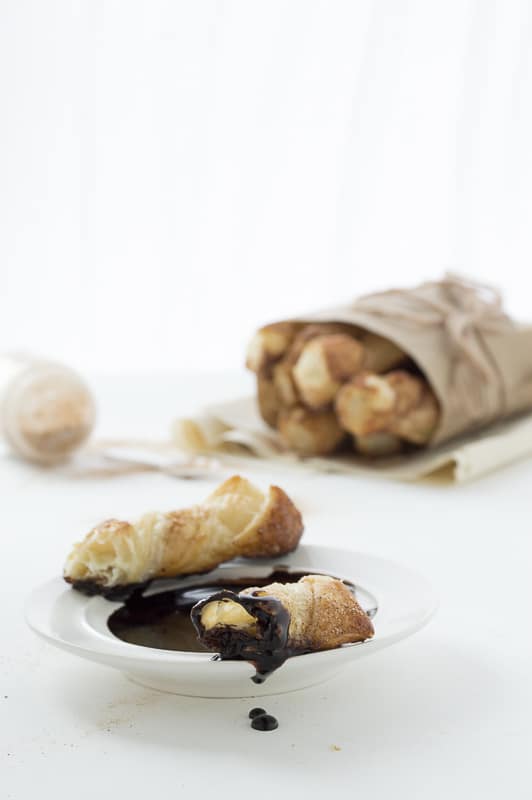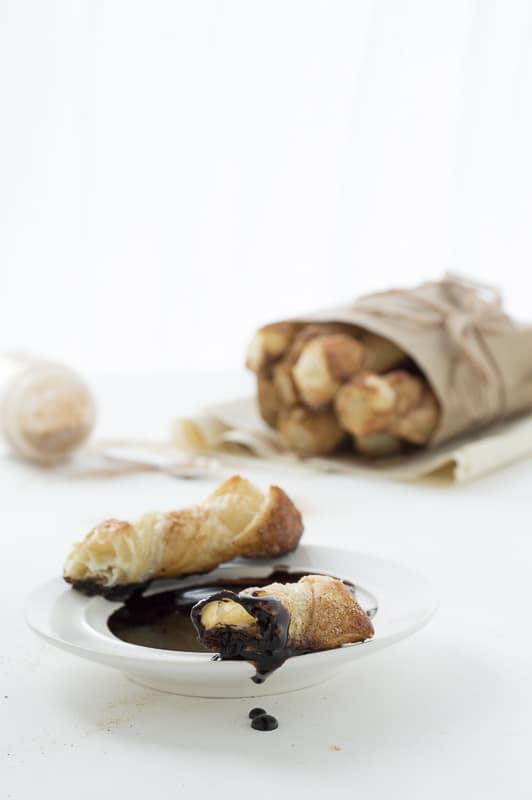 On Friday it was 90 degrees and crazy humid. It was the kind of humidity where you either consciously decide to not do your hair or you borrow your husband's hat to cover up all those crazy frilly fly-aways. Either way, it's a lost cause and I label it a bad hair day. Now let's jump to Saturday, and all I can say is hello fall! While I am not quite ready to fully embrace the fall weather, we had a great weekend, and were able to spend time with Ryan's family. We filled them up with delicious food and I am pretty sure I ate enough espresso brownies to last me a month. We introduced Ryan's parents to the game Farkel, it's a dice game where you try to roll different combinations to be the first person to reach ten thousands points. Ryan's parents were the victorious winners, so we dubbed them the king and queen of farkel and made jokes that royalty was visiting us. Have you played farkel?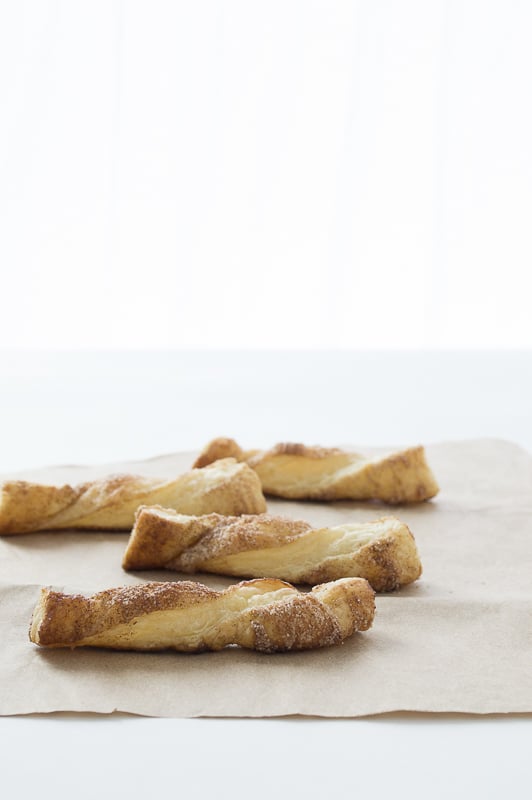 On Sunday we visited the apple orchard and loaded up on apple donuts, apple fritters, and apple cider. Before we went picking, we were brainstorming all sorts of dishes we could make using the apples we were going to pick. Then we get out to the apple trees and find out that the orchard was already sold out of honey crisp apples, such a bummer because those are my fav. I thought I was ahead of the game going to the orchard so early in September, but I guess other people had honey crisp apples on their mind. Although we left the orchard without any apples, I had an idea for a recipe that uses the next best thing – apple pie spice – plus cinnamon and chocolate. Mmmm I'm sold.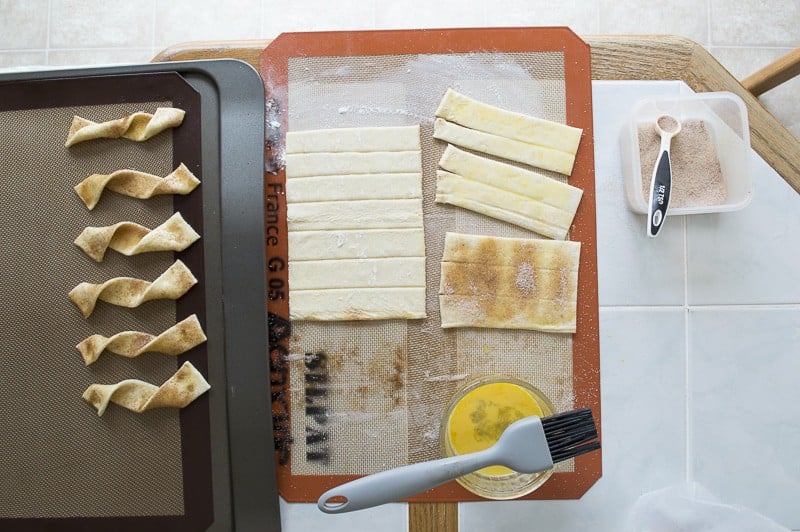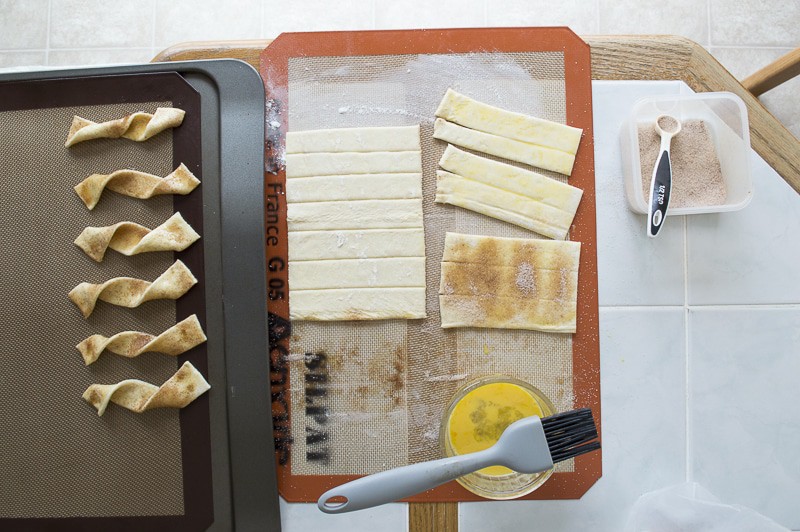 This is the perfect fall snack, and I bet its a lot healthier than the 7 brownies I ate this weekend. This recipe is super simple with only 7 ingredients – this could be whipped up before your kiddos come home from school or as a fun after dinner dessert.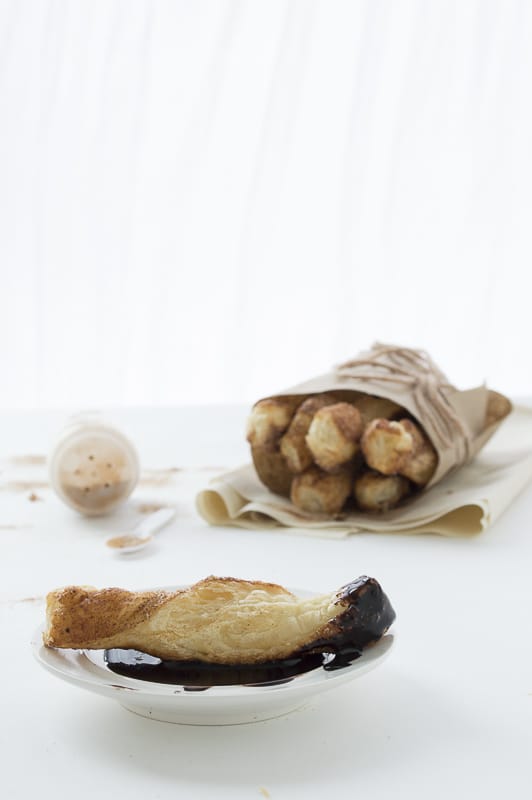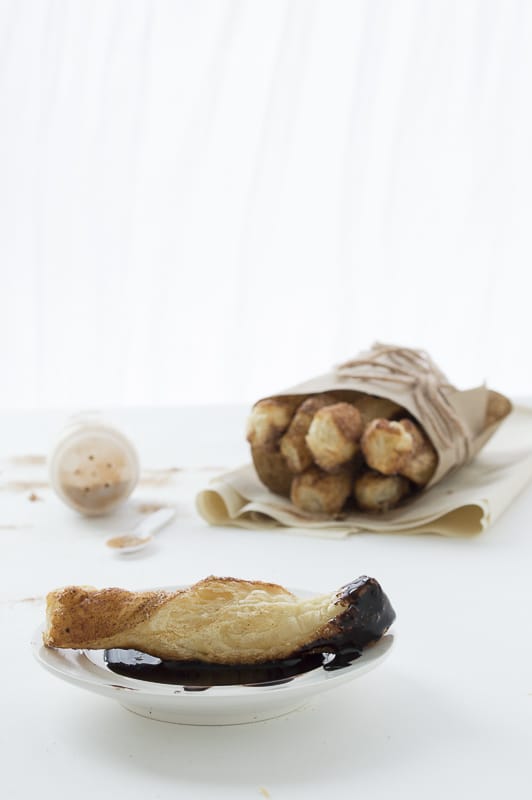 Ingredients
1 box ready-to-bake puff pastry (found in the freezer section)
1/2 tbsp sugar
1/2 tsp apple pie spice
1/2 tsp cinnamon
1 egg, beaten
1/2 cup heavy cream
2/3 cup dark chocolate chips
Instructions
Preheat the oven to 400 degrees F and line a baking sheet with silpat or parchment paper. Mix the apple pie spice and cinnamon together.
Use as many ready-to-bake puff pastry sheets as you'd like (usually 2 come in a package). Thaw the sheets as directed on the package. Once thawed, cut the sheets into even strips, about 5 & 1/2 inches long and a little less than an inch wide.
Brush both sides of the puff pastry with the beaten egg and generously sprinkle with the apple cinnamon mixture.
Twist each strip 3 to 4 times and bake for 10 minutes until golden crisp.
For the hot chocolate dip: In a small saucepan over low heat, combine the heavy cream and chocolate chips. Stir occasionally until the chocolate melts. Transfer the hot chocolate to a small ramekin for dipping.
Recipe inspired by Yummy from Caroline Brewester.
https://thefirstyearblog.com/apple-cinnamon-twists/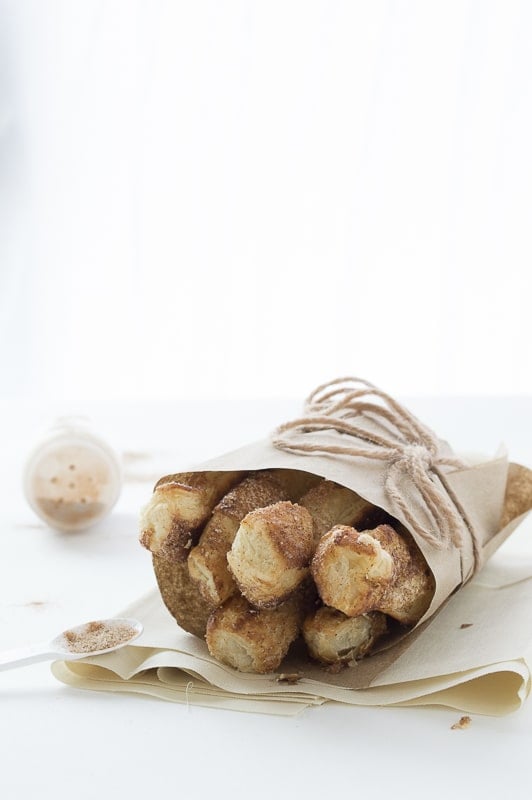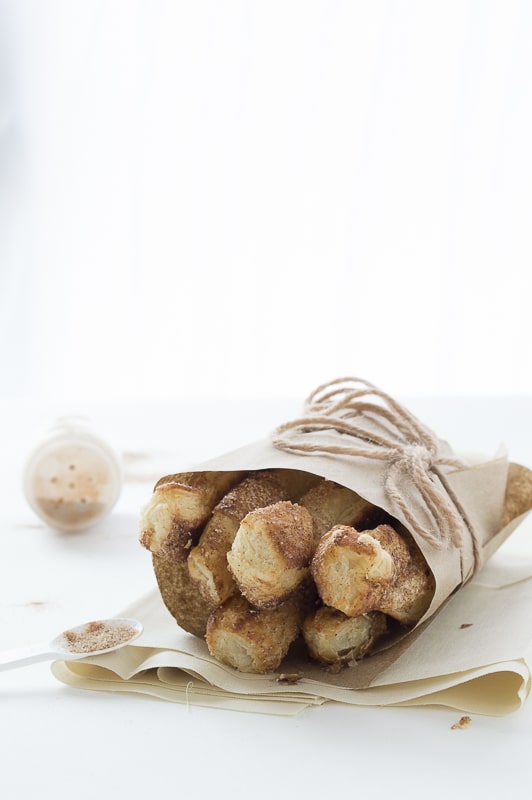 I'm trying to hang onto the summer sun for as long as I can, it could be 80 degrees all September and I would be perfectly happy. But the one place I will happily embrace fall is in my kitchen :)