Apple Cinnamon Graham Crackers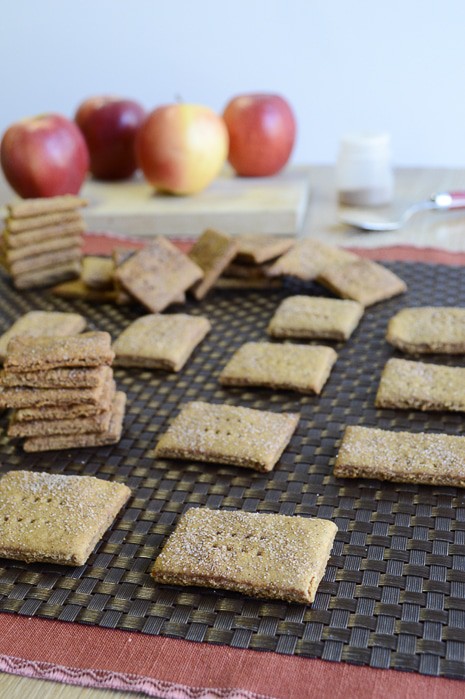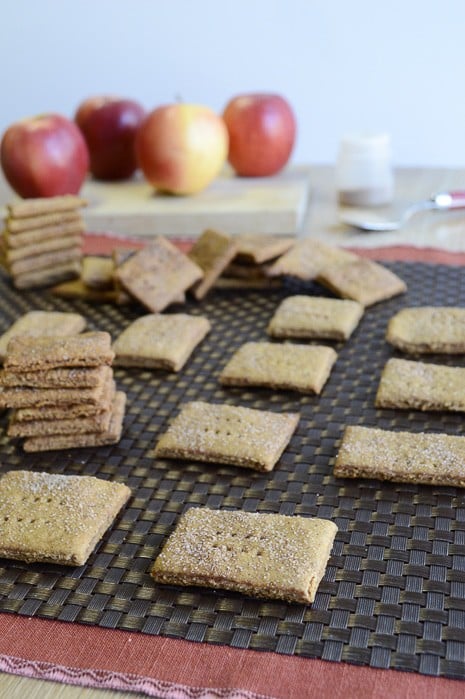 Confession: Last night I was sitting on the couch eating Apple Cinnamon Graham Crackers while my husband was doing P90X
It could have been worse, meaning I could have been eating a bowl of ice cream with fudge sauce.
But I didn't feel so bad because I went to the gym earlier in the evening. And plus, I was eating homemade apple cinnamon graham crackers.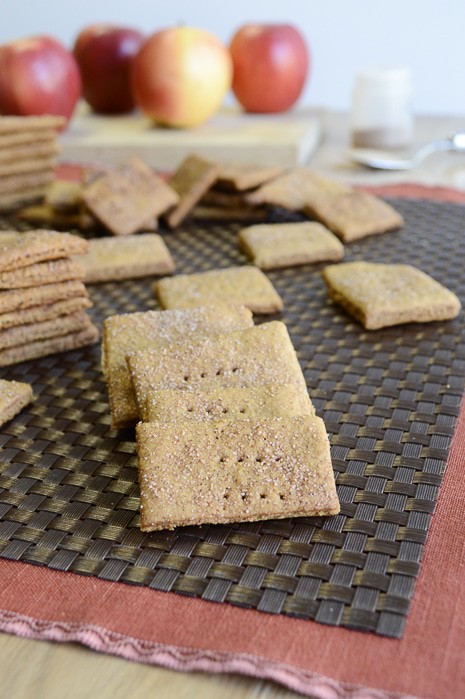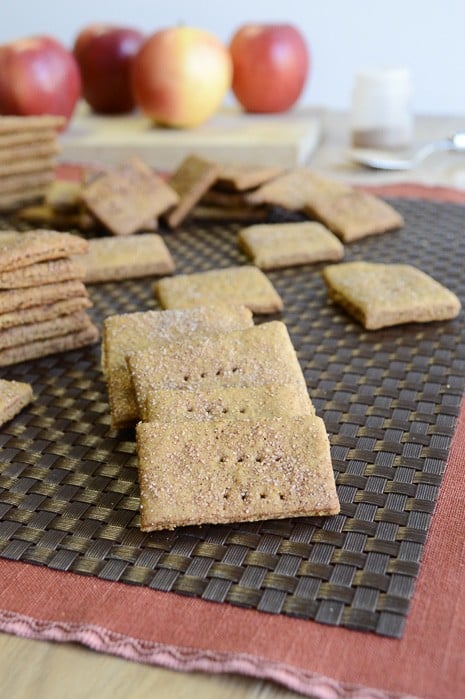 Homemade graham crackers is one of my go-to snack items. I would probably just buy them at the store like most normal people if I didn't have a gluten allergy, but there is no way I am paying $6 for 15 crackers.
Besides, using the pizza cutter to make squares and a fork to poke holes is pretty fun.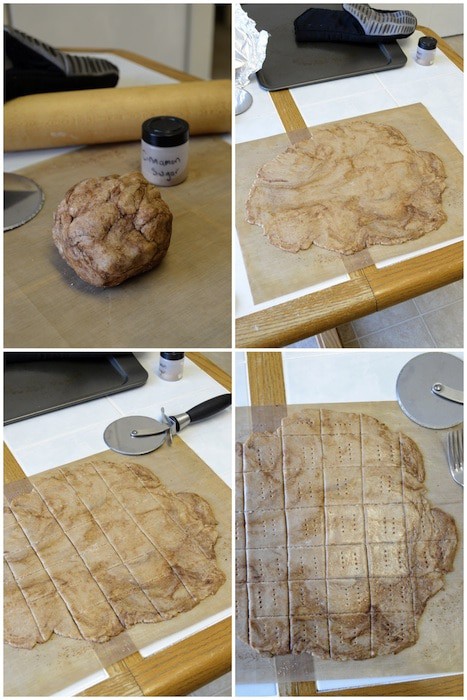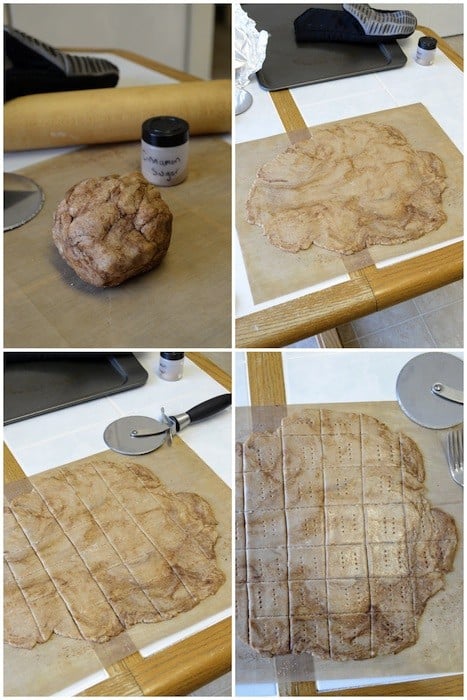 The above picture shows half of the dough.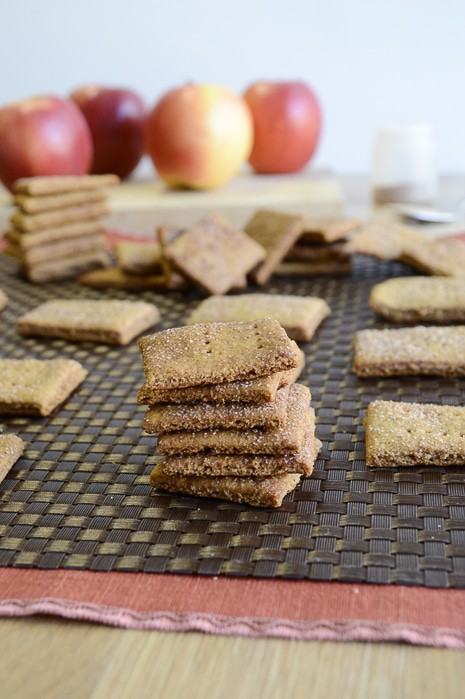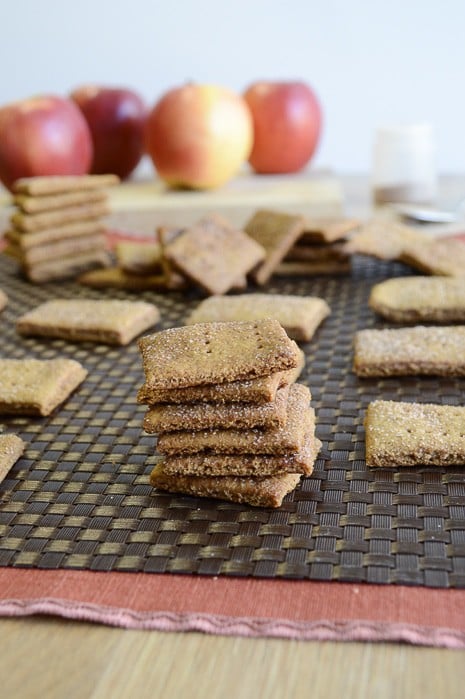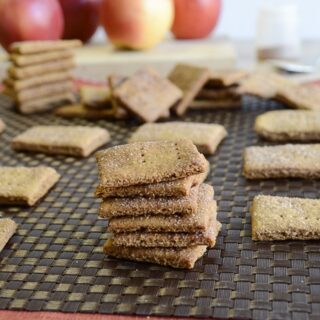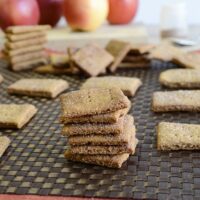 Apple Cinnamon Graham Crackers
Yield: About 3 dozen
Additional Time: 1 hour 20 minutes
Total Time: 1 hour 20 minutes
Ingredients
2 to 2 & 1/2 cups flour (depending on stickiness)
1 tsp baking soda
1 tsp salt
2 tsp cinnamon
2 tbsp brown sugar
1 stick butter, cut into tbsp
1/3 cup honey
3/4 cup applesauce
1 tbsp vanilla
cinnamon sugar mixture for topping
Instructions
Combine 2 cups of the flour, baking soda, salt, and cinnamon.
Cut in the cold butter, I use my fingers.
Add the honey, applesauce, and vanilla - mix well. If the dough is too sticky, add in some extra flour
Roll the dough into a ball, and chill in the refrigerator, covered, for 30 minutes.
After chilling, preheat the oven to 350 degrees F.
Split the dough in half, reserve one half for later. Take half of the dough and using a rolling pin, roll the dough out to about 2/8 of an inch thick. (Not paper thin, but not too thick)
Use a pizza cutter to cut the dough into squares and then use a fork to poke holes in each cracker.
Sprinkle with cinnamon sugar, more the better!
Bake for 18-20 minutes. At this point it depends on how you prefer your grahams, I like mine crunchy, not soft. Generally, I will remove the edge pieces because they might be getting burnt and continue to bake for 10-15 more minutes.
The great thing about this recipe is that you can pull the crackers out of the oven, let them cool completely to see how done they are and decide to put them back in the oven if they aren't crunchy yet.
Repeat with the other half of the dough.
Store in an air tight container.