Want our top 10 essential dessert recipes?
Get our favorite classic recipes in your inbox! It's 100% free, but we might make you hungry!
African Pumpkin and Bean Soup
If you can blend, dump and stir, you'll love this fall pumpkin soup recipe!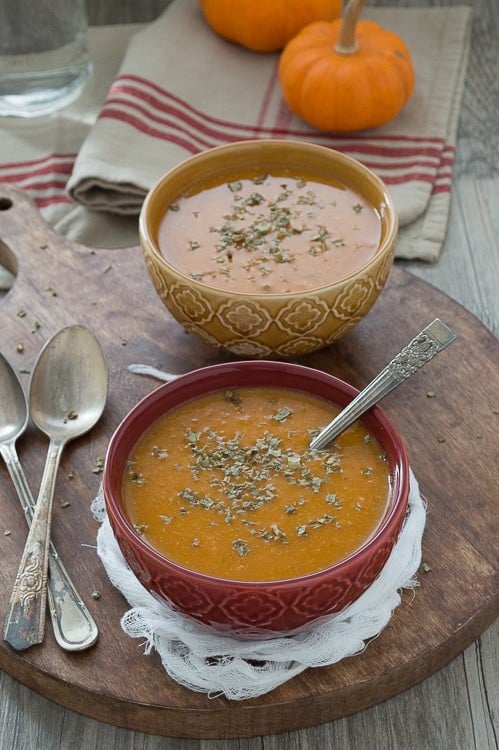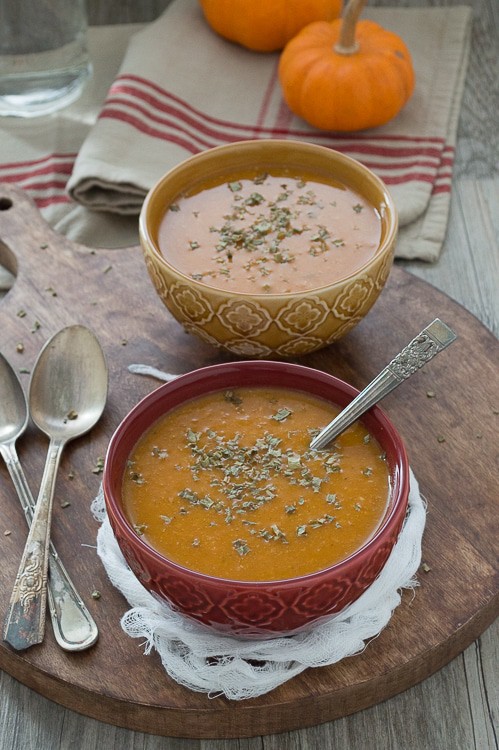 I had convinced myself that daylight saving time was last weekend.
I was gearing up for gaining one hour of sleep and having to drive home from work during sunset. Ryan and I were talking about daylight savings time and how we were suppose to serve on the coffee team at church that sunday – it's always funny to see who remembers daylight saving time the Sunday after it happens, or should I say, it's more funny to see who doesn't remember :)
Ryan and I would have been that silly couple who showed up to church at the wrong time AND it wouldn't have even been the right weekend for daylight saving time, if I haven't asked Siri, "Hey Siri, when's daylight saving time?" And she said "Daylight saving time is November 1st 2014."
Best moment ever! I realized I got another week of beautiful sunshine, and I've been so joyful about it!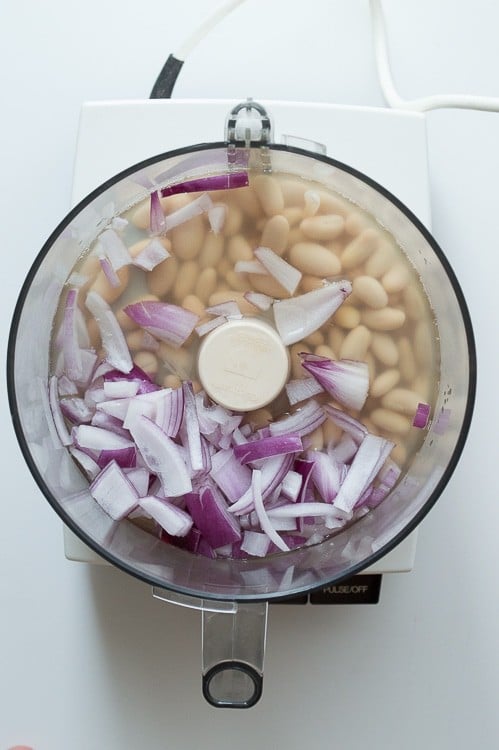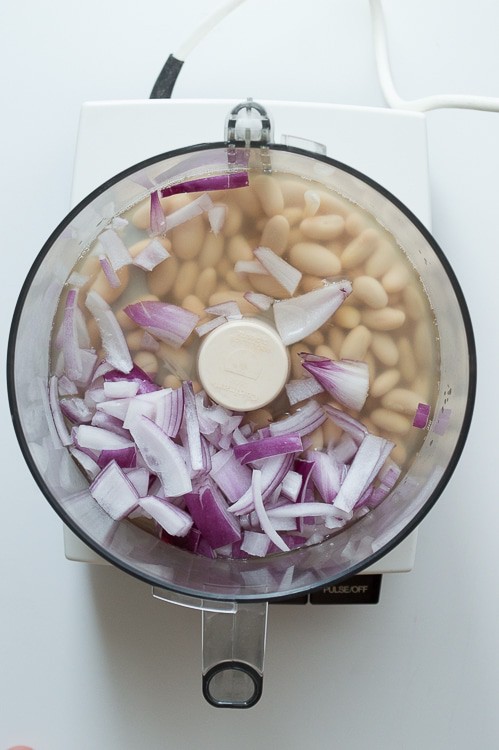 Daylight saving means October is ending, cue the crying.. boohoo!
I always say that October is too great of a month to only celebrate once on October 31st. Did you get to do something fun to celebrate the month? I hope so! I feel like I got to celebrate all month long because I had a lot of fun making all sorts of halloween themed treats, take a look here!
To end the month how we started it (with pumpkin!!) we have a delicious pumpkin soup! If you can blend, dump and stir, you'll love this recipe. It's very simple and only takes 25 minutes to make. As I'm writing this, I just had the idea of serving this soup in little pumpkins – why didn't I think of that earlier for the photos?! That would be an extra fun way to eat this soup.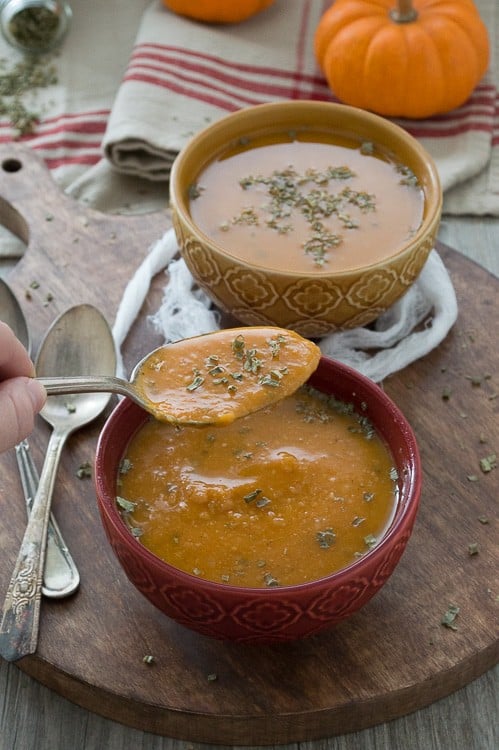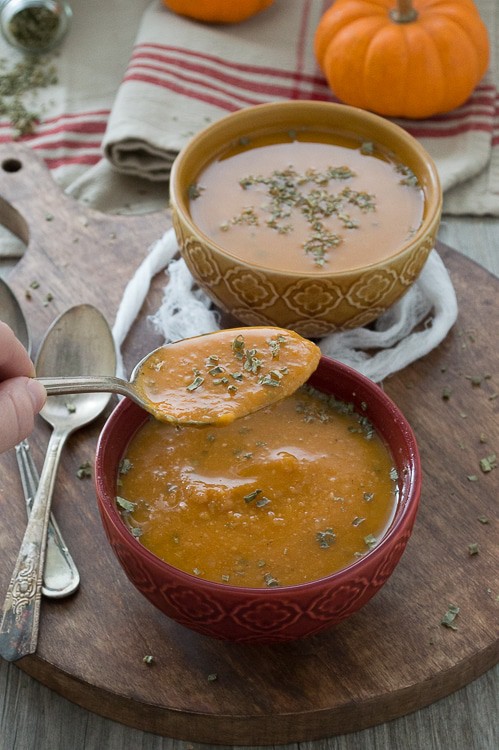 African Pumpkin and Bean Soup
Ingredients
1 can white beans, undrained
1 small onion, finely chopped
1 cup water
15 oz pumpkin puree
1 cup apple juice
1 tsp sriracha, can omit
1/2 tsp cinnamon
1/8 tsp nutmeg, allspice or ginger
1/2 tsp cracked pepper
1/4 tsp salt
1 tbsp chives, I recommend fresh but you can use dried
Instructions
In a food processor, blend the white beans, onion, and water until smooth.
In a large pot, add in the bean mixture, pumpkin puree, apple juice, cinnamon, nutmeg, pepper, and salt.
Stir to combine and cook on low heat for 20 minutes until warm.
Top with chives and serve with baked bread.
Recipe adapted from Pumpkins Over 75 Farm Fresh Recipes
https://thefirstyearblog.com/african-pumpkin-and-bean-soup/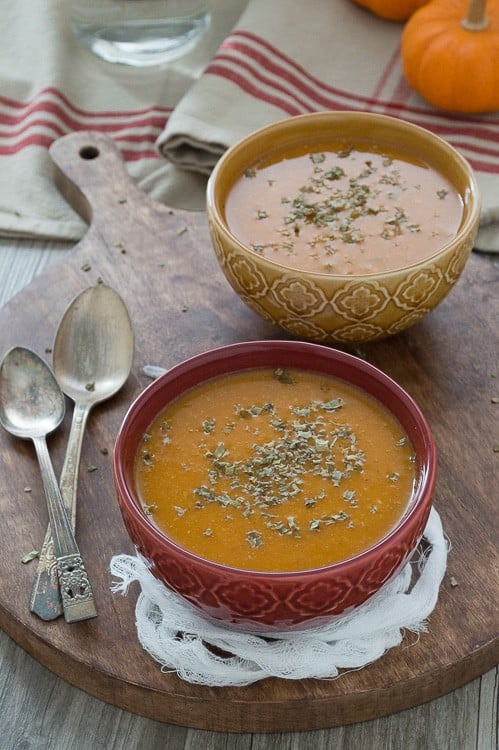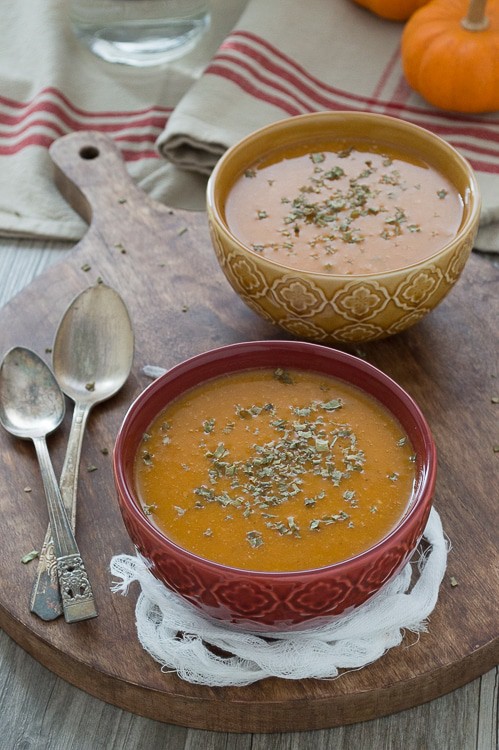 Pair this pumpkin soup with one of our fun halloween treats and you're ready for October 31st!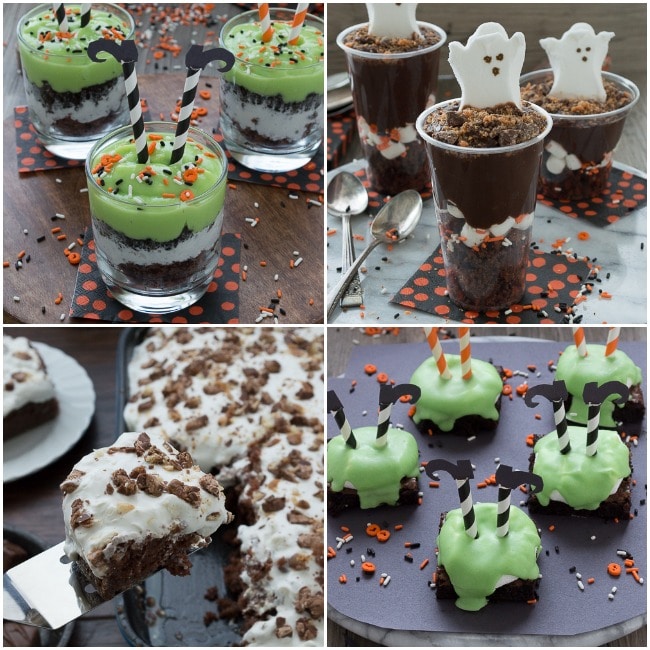 Find all of the recipes here.
Stay tuned, we'll be sending out our "Out of the Kitchen" post for the month of October in the next few days! It's our way of letting our readers get to know us better, with lots of fun photos and a recap of what Ryan and I did that month.