Red Velvet Oreo Bars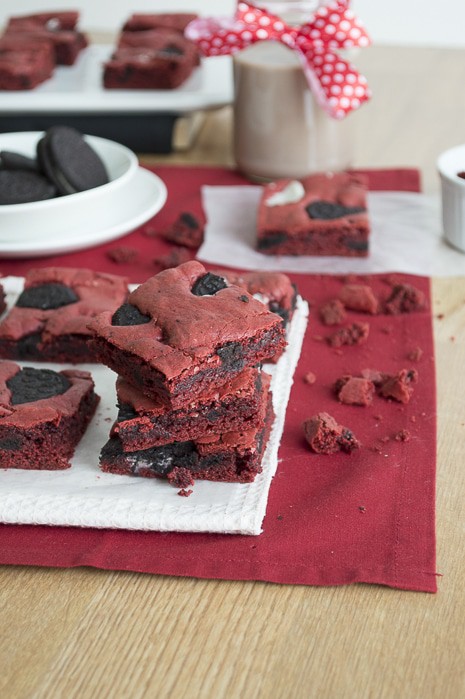 If you want to make something fun for Valentine's Day but you don't have a lot of time or you may think you're not too skilled in the kitchen – these Red Velvet Oreo Bars are the perfect recipe to pick because they start with a box of red velvet cake mix.
Easy peasy.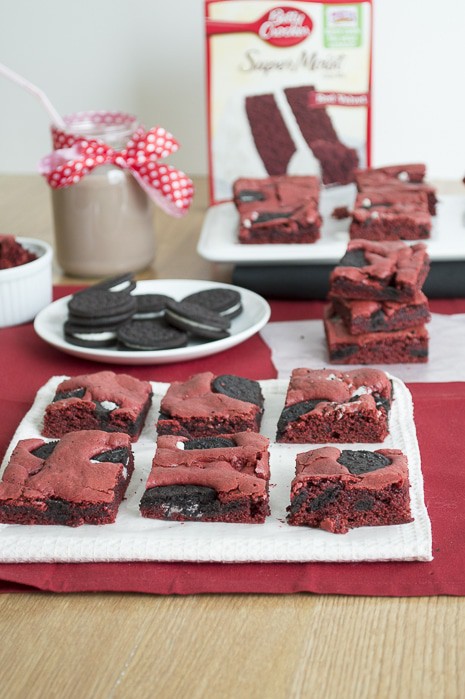 In total this recipe has only FOUR ingredients! Sound doable?
This recipe is a dream for a food blogger! No 14 ingredients and 27 steps – it's a welcomed break every once in a while.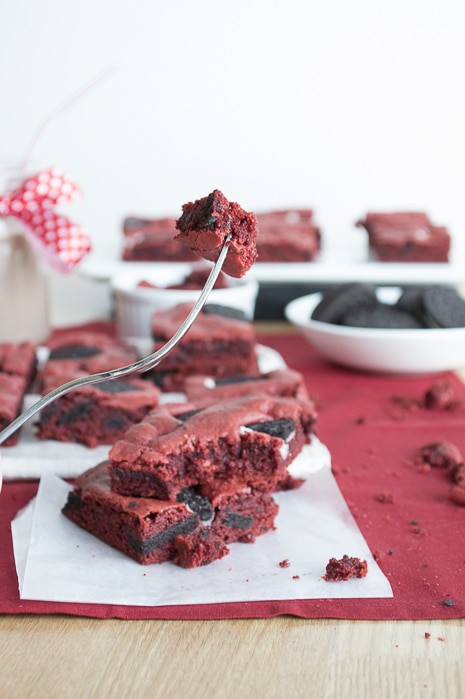 Now what to choose for Valentine's Day, these Red Velvet Oreo Bar OR these Mini Chocolate Strawberry Cheesecakes – I didn't have to pick because I already made both :)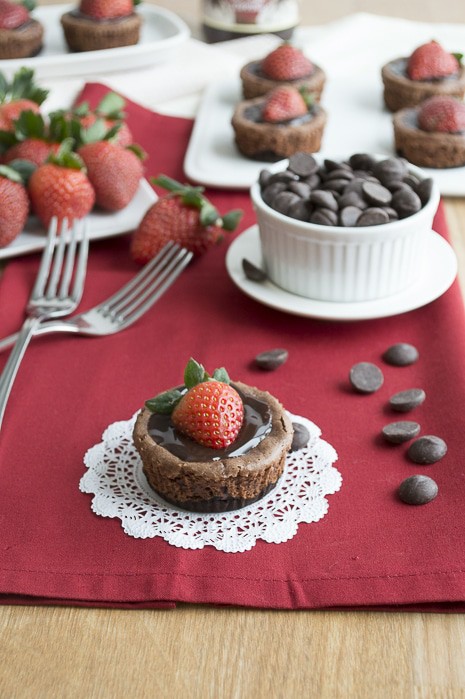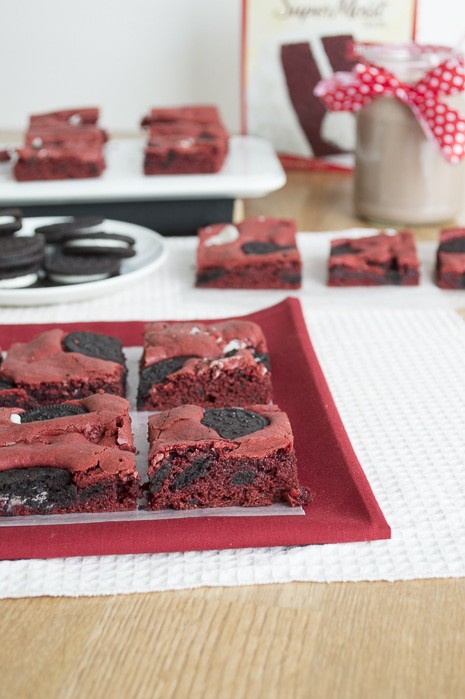 Ingredients
1 box Red Velvet Cake Mix (I used Betty Crocker)
1 stick butter, softened
2 eggs
9 Oreos
Instructions
Pre-heat the oven to 350 degrees F.
Spray a 9x13 inch pan with cooking spray or like with parchment paper.
In a large bowl, mix the cake mix, butter and eggs together until combined, the batter will be thick.
Crush 7 Oreos with your fingers (larger pieces are fine) and mix those into the batter.
Scoop the batter into the 9x13 inch pan, and even it out.
Add the last 2 Oreos on top, again crushing with fingers and slightly pressing into the batter.
Bake for 10-13 minutes.
http://thefirstyearblog.com/red-velvet-oreo-bars/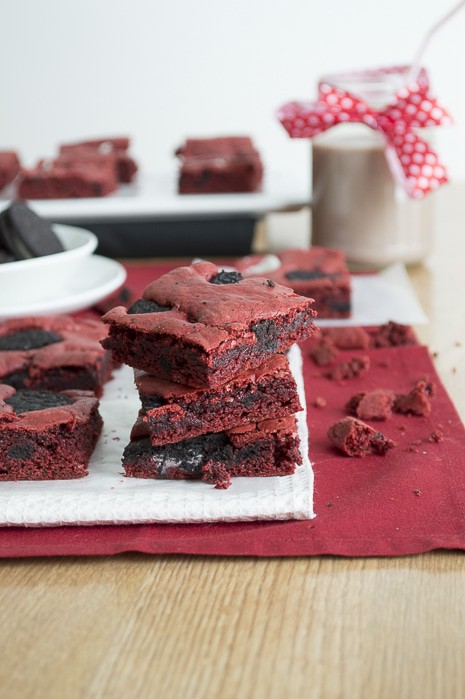 Join thousands of food lovers!
Get a weekly summary of our recipes delivered to your inbox for free!